If you've been wanting to try Hint flavored water, now's your chance! My Walgreens has Hint on clearance for just $0.17. That's a risk-free price for trying a new product, or if this is a product you do like, stock up like crazy while you can.
Remember that clearance items and pricing may vary significantly by store. If you don't find Hint on clearance at your Walgreens, scan the shelves for the coveted orange clearance tags–you may find something you like even more.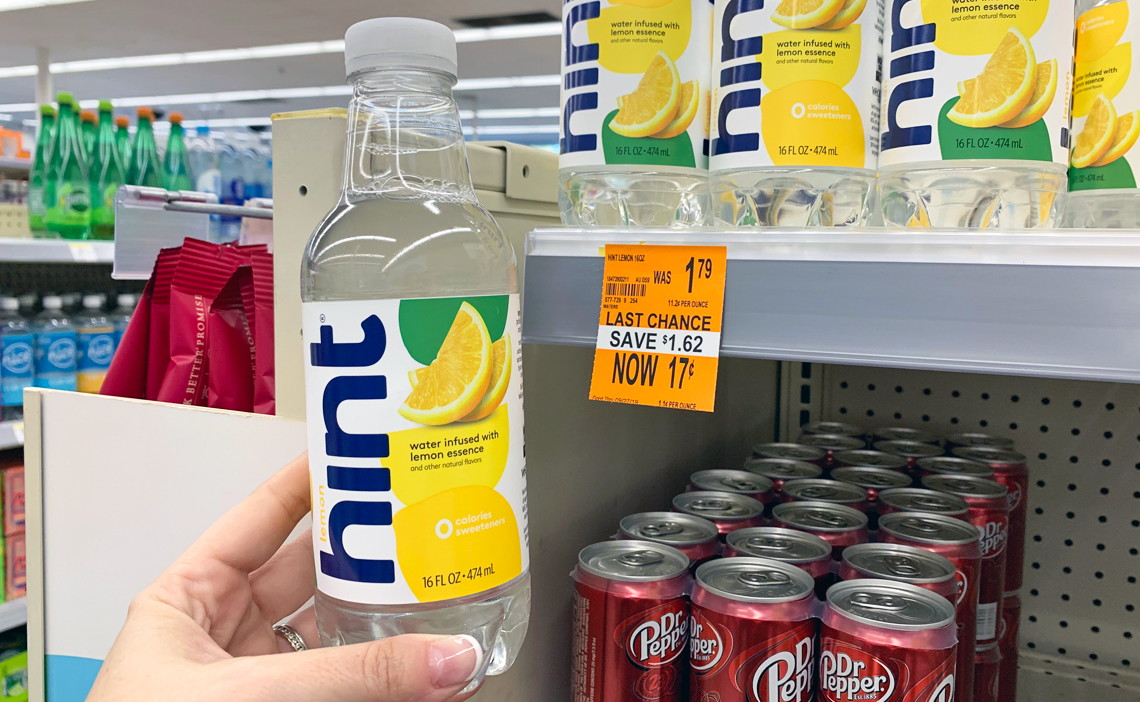 I also spotted Good2Grow Fortified Water on clearance at my Walgreens. This product retails for $4.49 but was marked down to $0.44. Now that school is back in session, don't miss this opportunity to fill those lunch bags with this super cheap drink.