You may not be shocked that Mott's Apple Juice is just $1.00 at the Dollar Tree. But you may be surprised to hear that it's cheaper per ounce than Mott's Apple Juice at Walmart. That's right–at just $0.03 per ounce, it's a better value than the bigger bottles sold at Walmart!
So if you're looking for a deal and don't want the hassle shopping at a bigger store or clipping coupons, pick up your Mott's at Dollar Tree.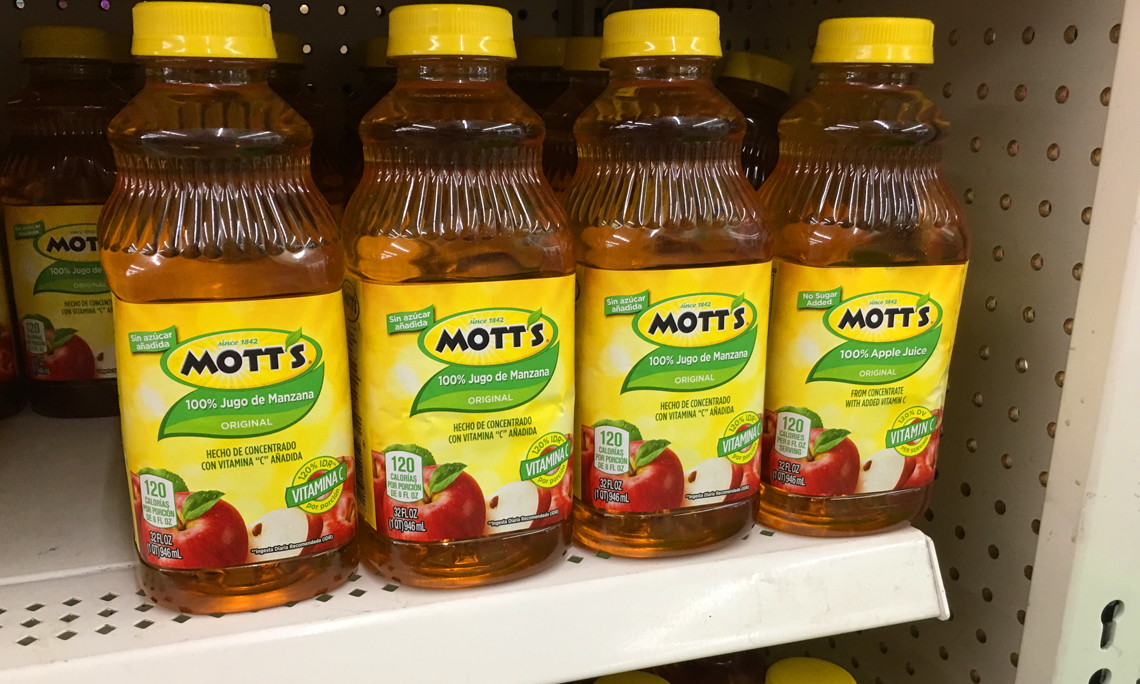 looking for more dollar tree deals? Click here!