Whoa, did someday say candy moneymaker? That's right, you can make money buying Toffifay at Walgreens this week! Clip a Toffifay coupon from the 9/8 Smart Source (SS) newspaper insert and stack it with an Ibotta rebate to earn $0.11. This is the first time we've seen a moneymaker on Toffifay at Walgreens, so you will not want to miss this opportunity.
To score this deal, make sure to first download the Ibotta app. Although the Ibotta rebate can be redeemed up to five times, please note that the manufacturer coupon has a limit of one per person. If you've previously redeemed this Toffifay offer, check to see if it's refreshed for you. I redeemed it last week, and it was available for me again this morning.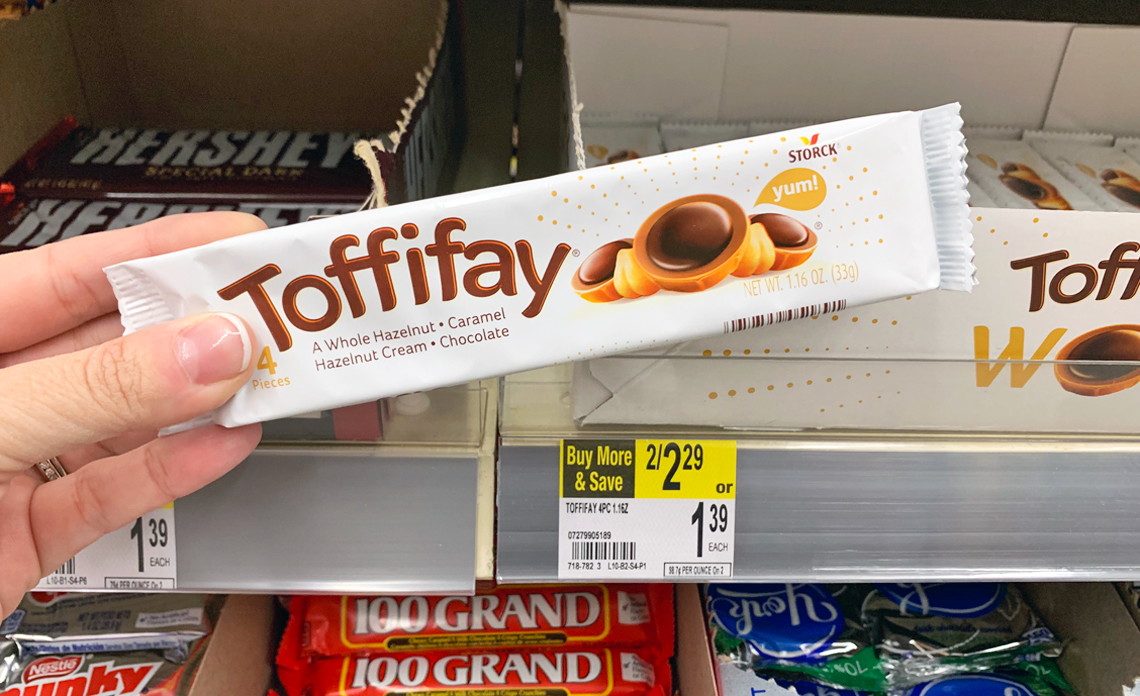 The four-packs of Toffifay are regularly priced at $1.39 but have a "Buy More & Save" price of $1.15 each when you buy two. If you'd like to buy two, you can use one coupon and redeem two Ibotta rebates to pay just $0.15 per pack. That's still an amazing price for these candies.