I was so excited to see a high-value Ibotta rebate for Blue Diamond Almonds & Fruit pop up this morning! Blue Diamond products are buy one get one free all month long. Use a Blue Diamond Almonds coupon on the item you're paying for and redeem Ibotta rebates for both. That's right, you'll even get credit for the free item. That's one of my favorite things about Ibotta, and one of the many reasons you should download the Ibotta app now.
Note that I scanned both varieties of Blue Diamond Almonds & Fruit within the Ibotta app, and it said that the Dark Chocolate & Toasted Coconut flavor was not a match. The fine print on the rebate says that it is for any variety, so you may need to submit a claim to Ibotta if you purchase this flavor.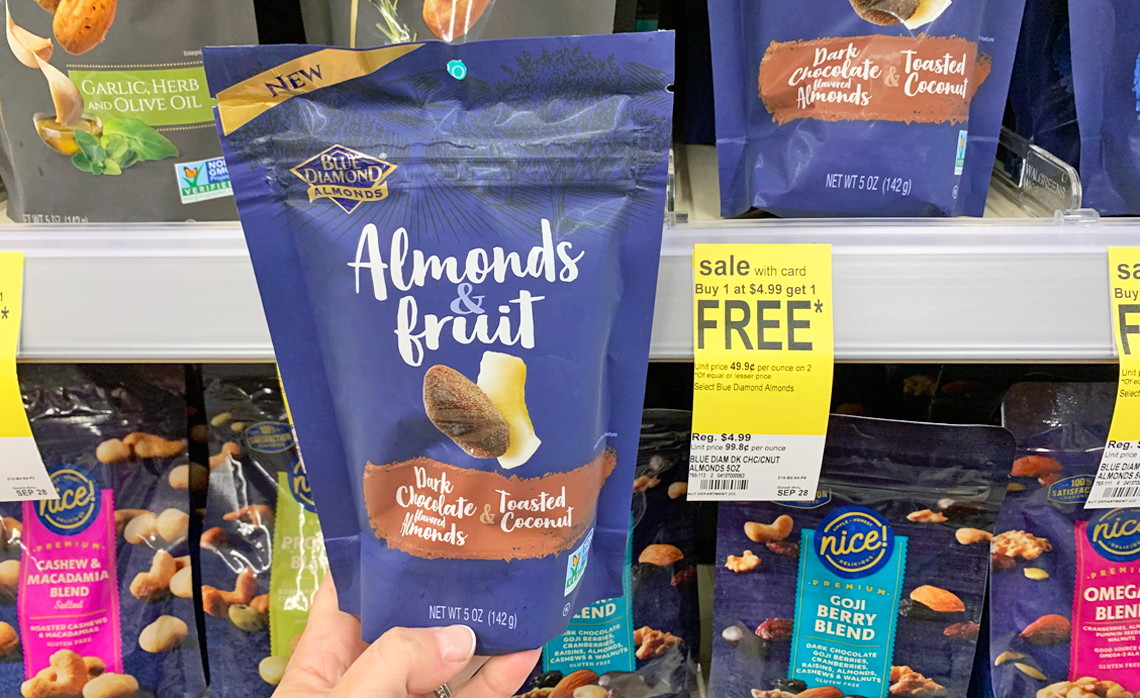 Even without the newspaper coupon, you can still stock up on Blue Diamond Almonds & Fruit with just the Ibotta rebate. Now is a great time to buy if you've been wanting to try this newish product. Feel free to buy up to four bags, since you can redeem the rebate up to five times.