Stack a Cartwheel offer with a new printable diaper rash coupon to save on A+D ointment! It has been a few months since we have seen this deal.
Does stacking coupons make you nervous? It is totally normal to get anxious on your first few couponing trips. To help calm your nerves, clip the Cartwheel offer to your account now, print the coupon, and then head to Target. Instead of checking out with a Target employee, try self checkout. While an employee will still need to collect your coupon, you can redeem the Cartwheel offer yourself by scanning your Target app–introverts unite.
Download the Target app now for access to the Cartwheel offer.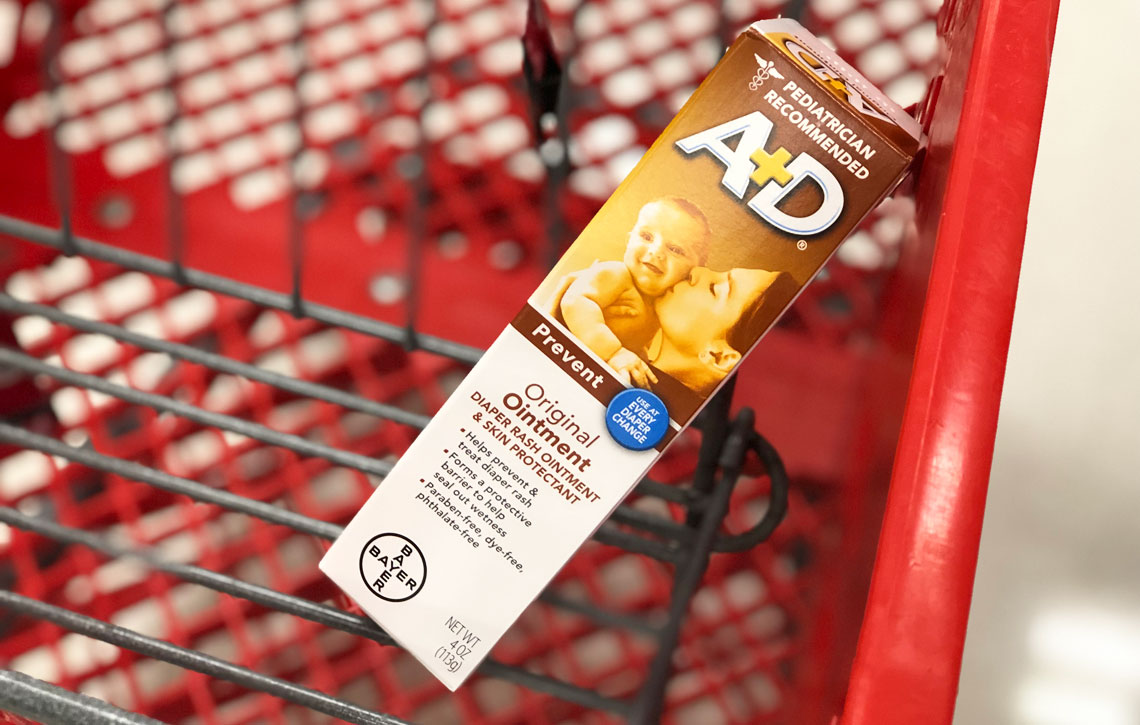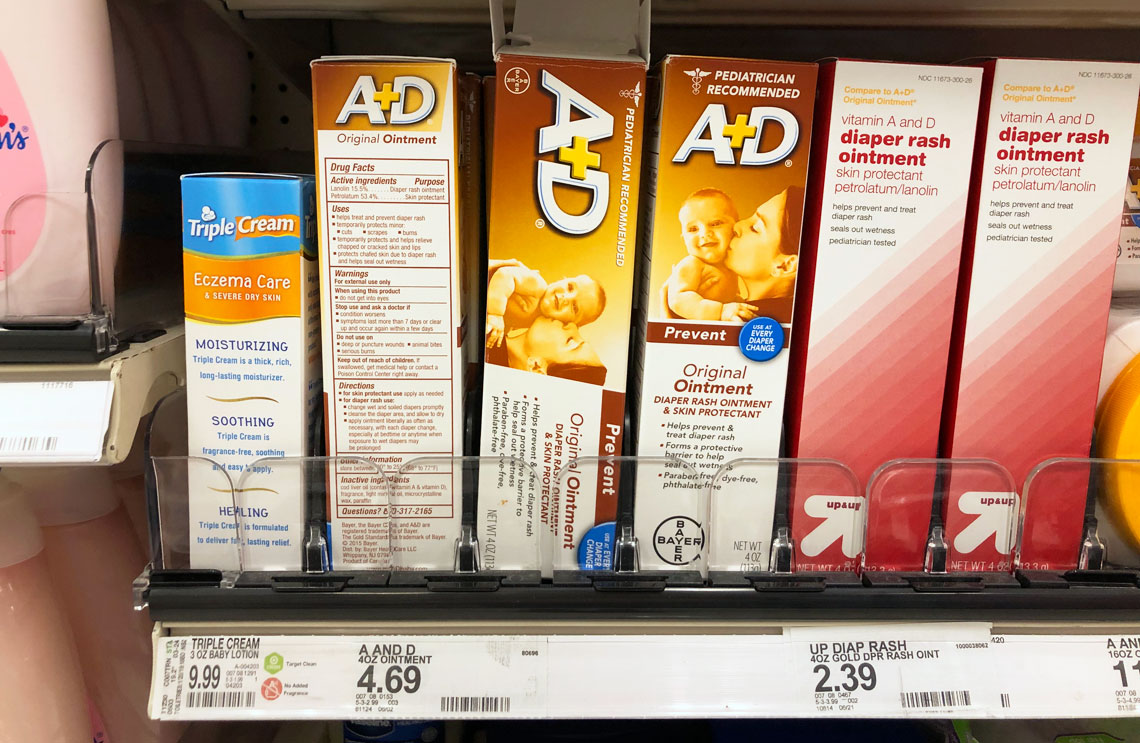 Please don't purchase products that are already opened, like the one pictured above.