Hey, ladies–take a look at the deal on Schick razors and Skintimate shaving cream at CVS! Pay just $2.52 per item:
Clip a $6.00/2 Schick manufacturer coupon from the 9/28 Smart Source newspaper insert, abbreviated as "SS."
Search for a $0.50/1 Skintimate coupon in your CVS ExtraCare app (only available for some users).
Purchase two packs of Schick Quattro Razors and two Skintimate Shaving Creams.
Spend $25.00, and you will receive $10.00 ExtraBucks.
Your final price will come out to be $2.52 per item.
if you don't have a newspaper subscription, you're still in the running for this deal. Take a look at how to get Sunday newspaper coupons for free.
Remember that you only need to meet 98% of the spend threshold, as per the CVS coupon policy. We recommend that you take a look at the CVS 98% rule explained.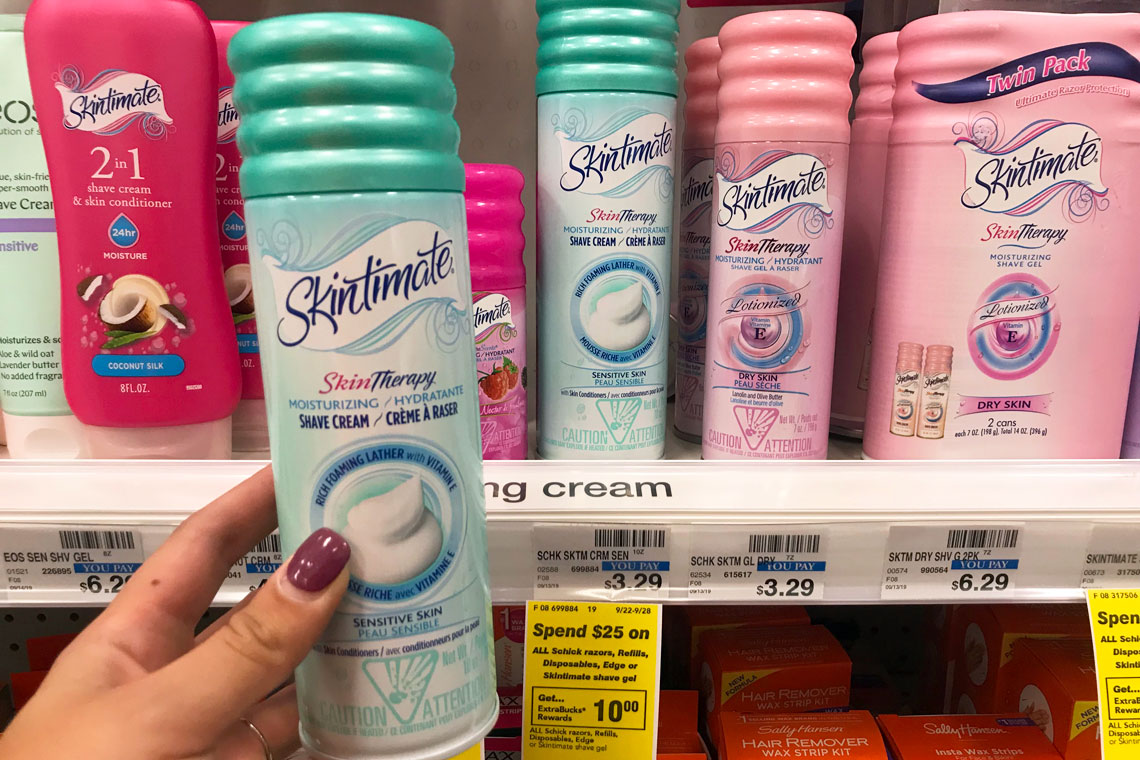 If you don't have the CVS ExtraCare coupon, you can still get a low price:
There is also a $4.00/$25.00 CVS ExtraCare coupon valid on any shave purchase. If it is available to you, you can use it in this deal. However, keep in mind that you must satisfy the coupon and the ExtraBucks promotion separately. In other words, the coupon cannot be combined with the ExtraBucks promotion. This is because they are the same type of discount. Confused? Check out how to coupon at CVS.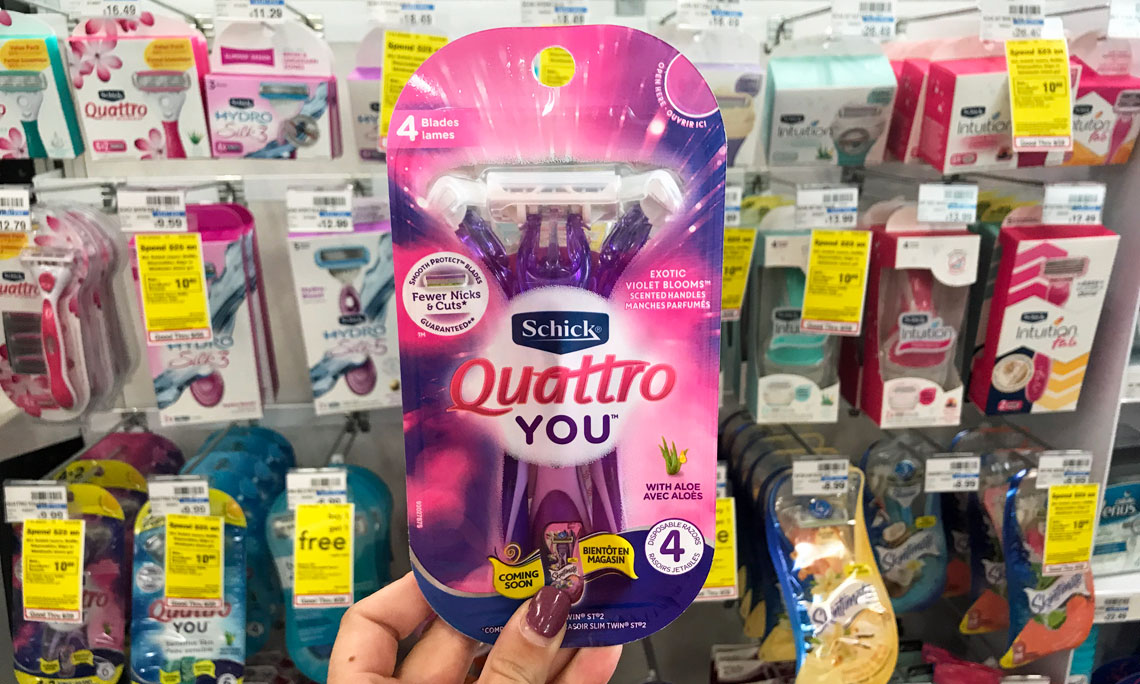 see more cvs deals here!