Catalina Coupon Machines, located at the registers, dispense long, receipt-like coupons that may be used on future purchases. Catalinas (or Your Bucks) refer to the coupons themselves. They may be manufacturer or store coupons. Some Catalina coupons are advertised, and some are generated based on consumer behavior. Here is a list of the latest Catalina offers. Find them printing at your local Kroger store.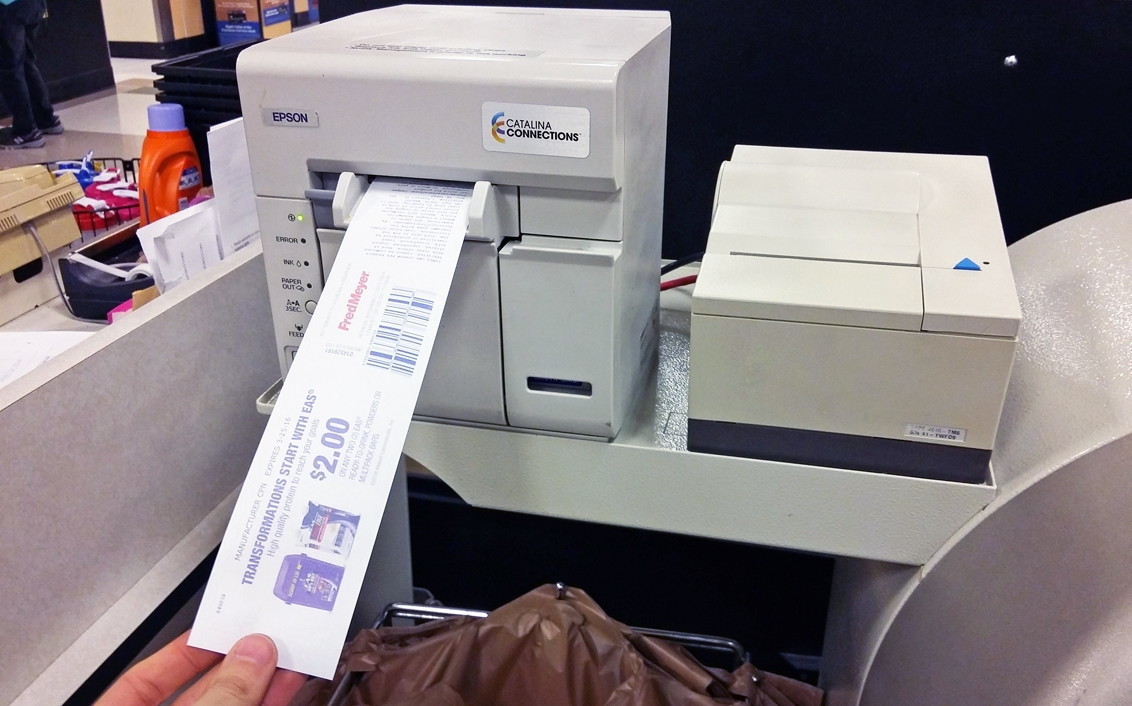 If you receive an upcoming or current Catalina advertisement at checkout, please share the information with us! Be sure to include the product/quantity and the start and end dates.
Buy Solo Cups, Plates or Bowls Products between 9/9 – 10/6
Buy 2, receive $1.00 Catalina ($0.50 savings per item)
Buy 3, receive $2.00 Catalina ($0.67 savings per item)
Buy 4+, receive $3.00 Catalina ($0.75 savings per item)
Fine print applies to all offers. All items must be purchased in one shopping order. Limited to product in stock. No cash back.