Each week leading up to Halloween, Walgreens will offer a "Treat of the Week" at a low sale price. This week, it's snack size bags of Kit Kat candy. Clip a digital Hershey's coupon to pick up two bags for $1.49 each!
Download the Walgreens app to take the guesswork out of scoring your favorite deals. You can clip digital coupons from anywhere, so you'll never miss a deal again. Find this coupon by searching for "Kit Kat" or sorting by "Grocery."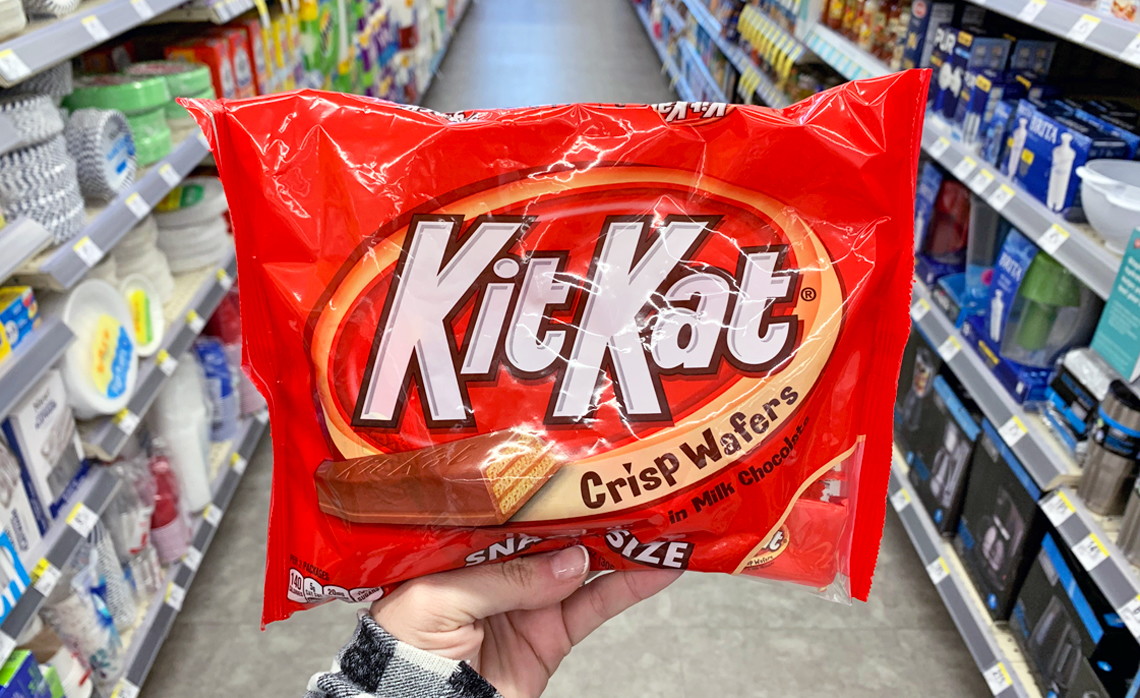 The digital coupon can only be used once per Balance Rewards account. If you'd like to stock up on Kit Kats ahead of Halloween, use a new Hershey's coupon from the 9/29 Smart Source (SS) newspaper insert to get the same price.