Hurry to CVS to save on Schick Hydro 5 Sense Men's Razors and Refills this week! To get started, download the Ibotta app and search for a $4.00/1 Schick Hydro 5 Sense Refill offer and a $3.00/1 Schick Hydro 5 Sense Razor offer. Next, download the CVS ExtraCare app and clip a $5.00/$20.00 shave products coupon, available for some users. Plus, receive $10.00 ExtraBucks when you buy two. The final price will be as low as $1.99 per product.
Ibotta offers vary by user. Therefore, we recommend that you check your Ibotta offers before heading to CVS. This will save yourself time and frustration if you do not have what you were expecting. Take a look at the Ultimate Ibotta Beginners Guide for more information.
These products were not tagged in my store; however, they are part of the promotion. If this is the case for you, have the weekly ad handy and show your cashier to ensure that you receive the ExtraBucks.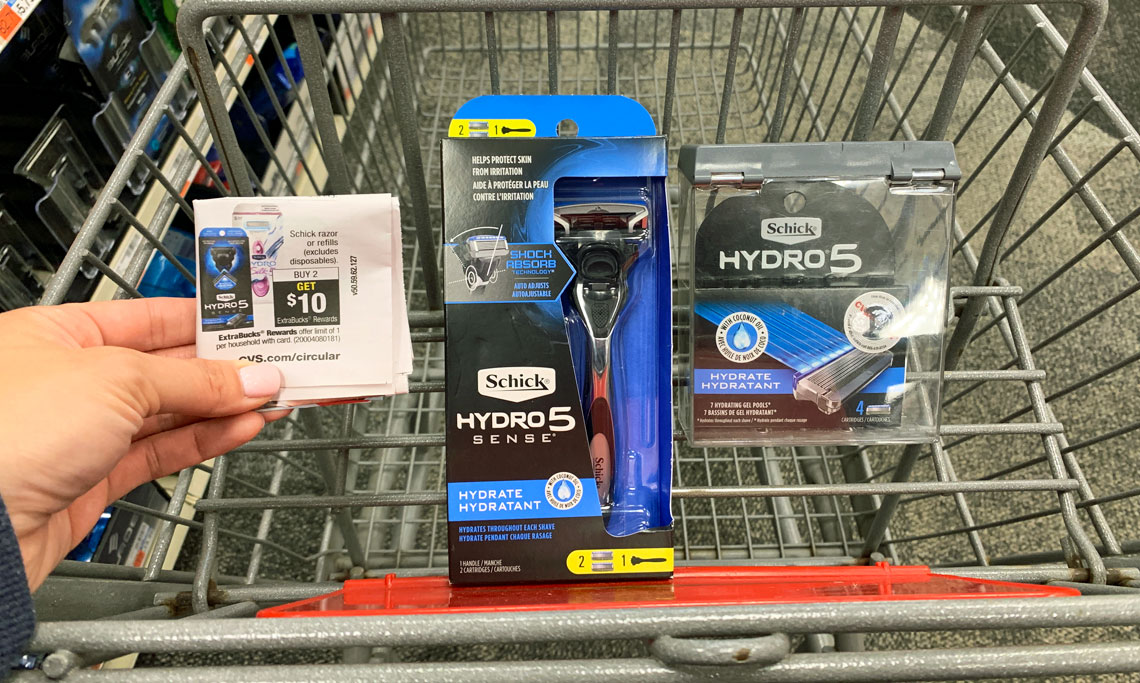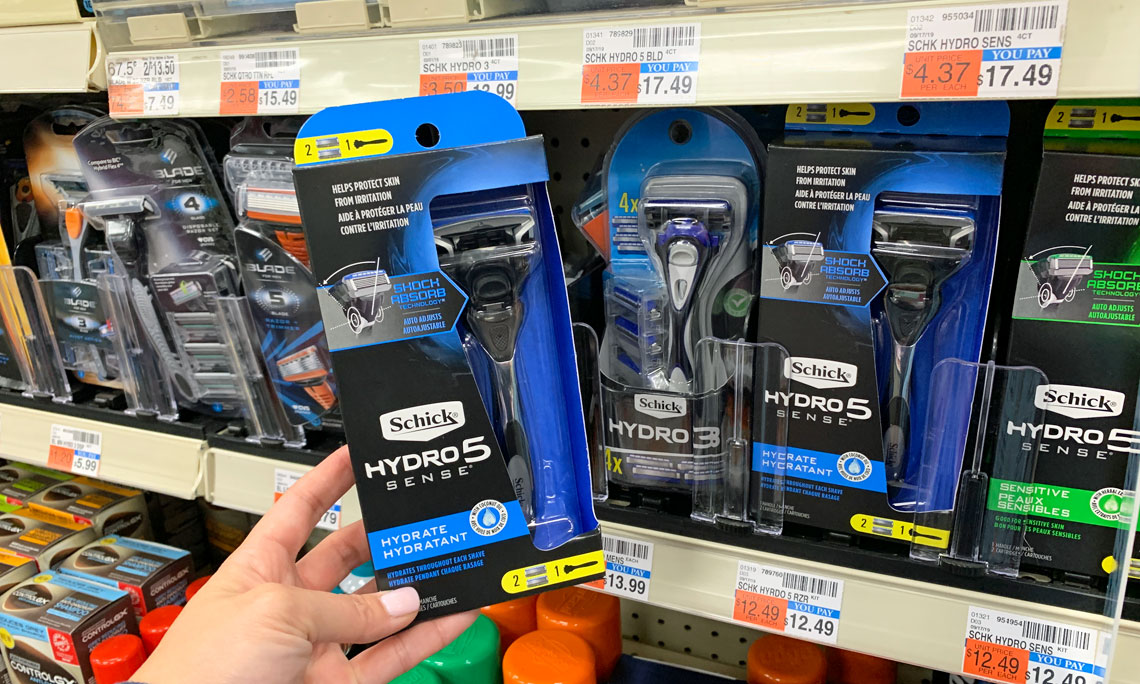 You can also mix and match these products to suit your shaving needs.