One of our favorite buy one get two free sales is back. Head to Walgreens to score Nice! sandwich, freezer, storage and trash bags for $0.93 each! The best part is that you don't need any coupons. You just need to be a Walgreens Balance Rewards member. This a great opportunity to score not one, but two free items when making your Sunday shopping trip.
Please keep in mind that sale prices may vary from store to store. At my local Walgreens, each product included in the sale were all the same price. It is important to note that this might not be the case for you. If you find that your prices vary, the lowest priced items will ring up as free. Take a look at the Walgreens coupon policy and check out how to coupon at Walgreens to learn more.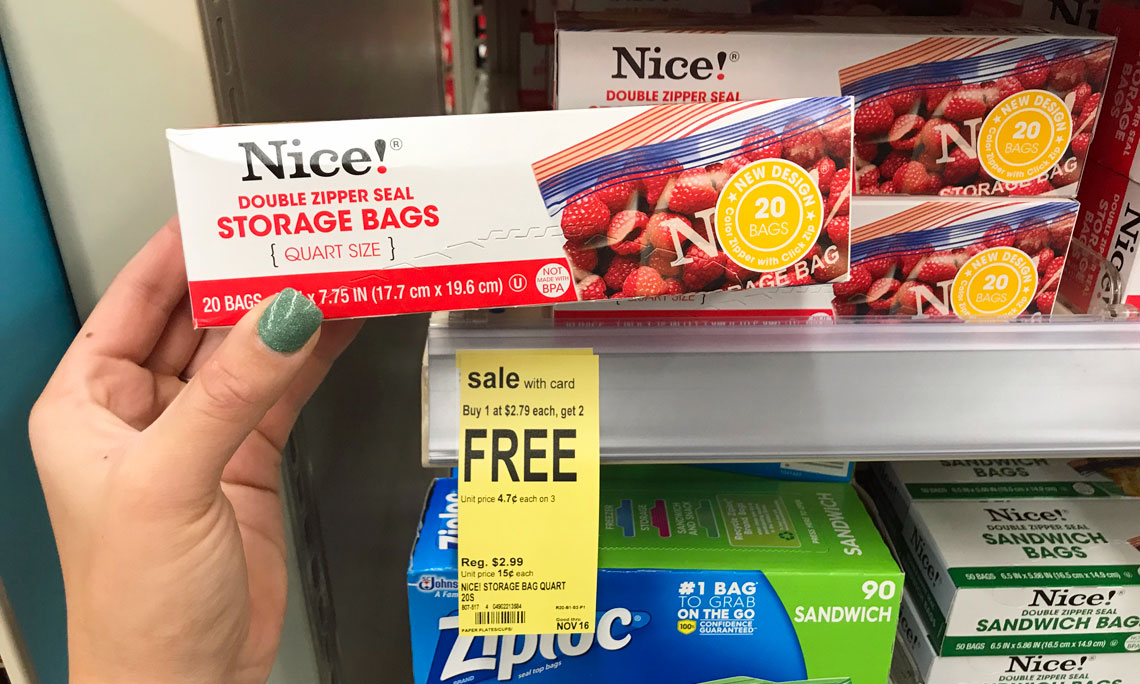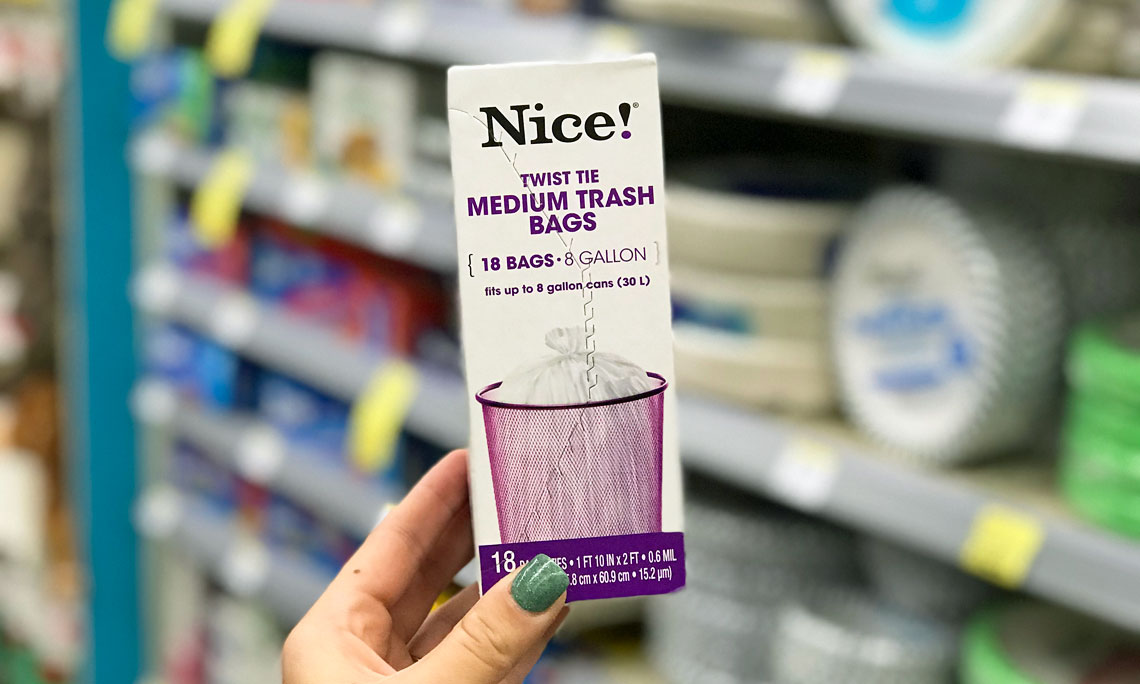 Treat yourself to more walgreens deals!