Pick up Halls cough drops for a low price at Safeway stores!
Halls cough drops are on sale for $1.67 at most Safeway stores. These cough drops are regularly priced at $2.99 per bag, so this sale price knocks off almost 50%. Use a Halls manufacturer coupon to get each bag for only $1.05.
Northern California scenario: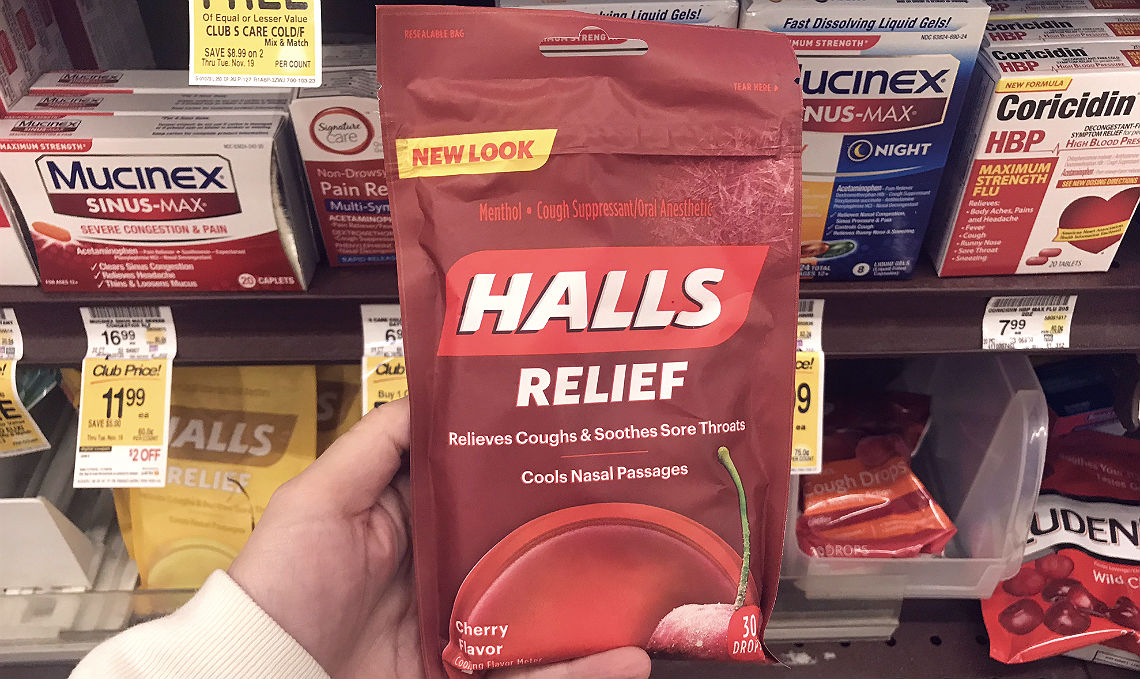 Halls cough drops are priced just slightly higher at Safeway stores in the Northern California area. After the sale and coupon, each bag will be $1.37.