The Kohl's Mystery Savings offer is back! Today only, check your email or the wallet section of the Kohl's app for a unique coupon code worth 20%, 30% or 40% off your sitewide purchases.
Use your Mystery Coupon to score extra savings on the Cuisinart Air Fryer Toaster Oven on sale for $199.99, regularly $249.99. Stack with coupon code ENTERTAIN10 to take $10.00 off your home order of $50.00 or more.
Even better? All shoppers will earn $10.00 Kohl's Cash for every $50.00 spent. Sign up for Kohl's Yes2You Rewards to earn $5.00 for every $100.00 spent.
Plus, if you have a Kohl's Card, get free shipping on any purchase with code NOVMCFREE. If you didn't receive a high-value coupon, cardholders will also get 30% off their purchase with code GIVING30.
Not a cardholder? Sign up for a Kohl's Charge Card today for 35% off your first purchase and other exclusive discounts.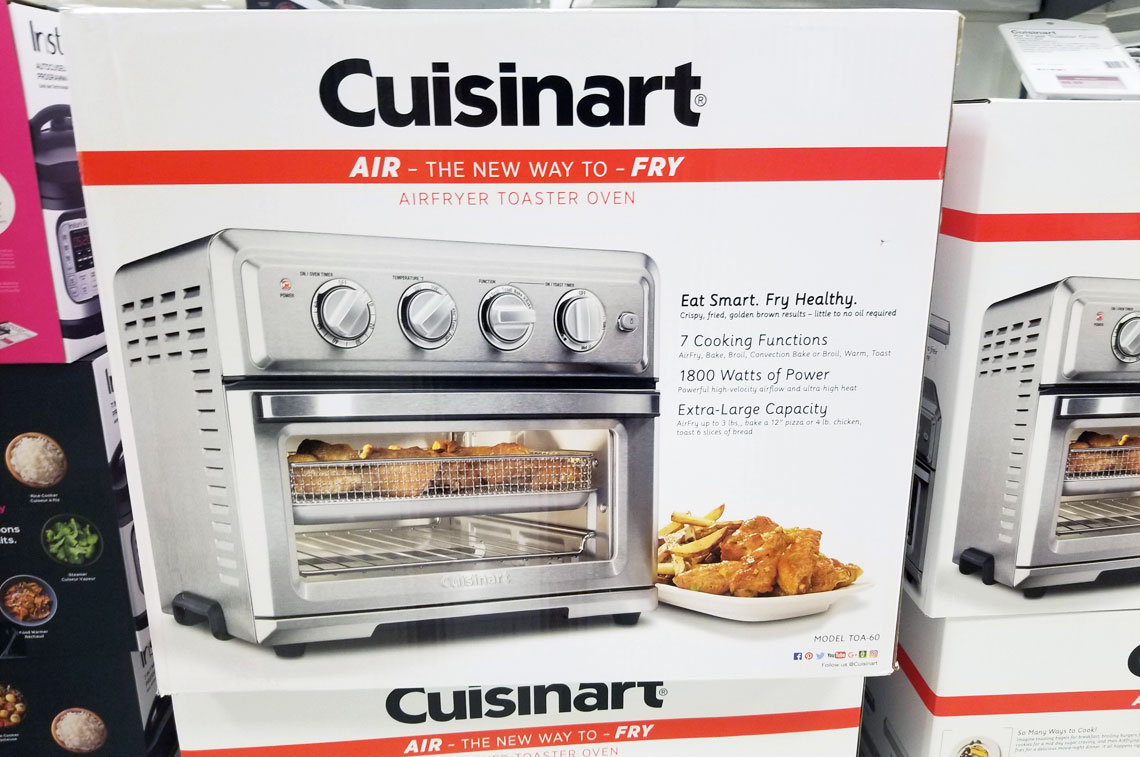 Buy 1 Cuisinart Air Fryer Toaster Oven (reg. $249.99) $199.99, sale price
Receive $10 Kohl's Cash for every $50 spent through 11/19
Receive $5 Yes2You Rewards for every $100 spent
Use
ENTERTAIN10
for $10 off home orders of $50+ through 11/17
Use Mystery Savings Code for up to 40% off through 11/17
Cardholders, use
NOVMVCFREE
for free shipping through 11/17
Non-cardholders, free shipping on orders of $75+ or free store pickup
Final Price: as low as $113.99, plus $5.00 Yes2You Rewards and $20.00 Kohl's Cash redeemable 11/20-11/27
FYI, this post may contain affiliate links. We only partner with brands we trust. Basically, we get a little something-something when you click the link, so we can work harder for you. Learn More.