Sorry — this deal is no longer available. Never miss another deal! Sign up for daily updates:
Did you get the newspaper on Sunday? If you did, check your RetailMeNot Everyday inserts for a $2.00 All Mighty Pacs coupon! Take this coupon to any of the following drugstores and pay just $0.99 for laundry detergent. At $0.99, we will be picking up enough to last us about six months. However, remember that this coupon has a limit of one per shopping trip.
Walgreens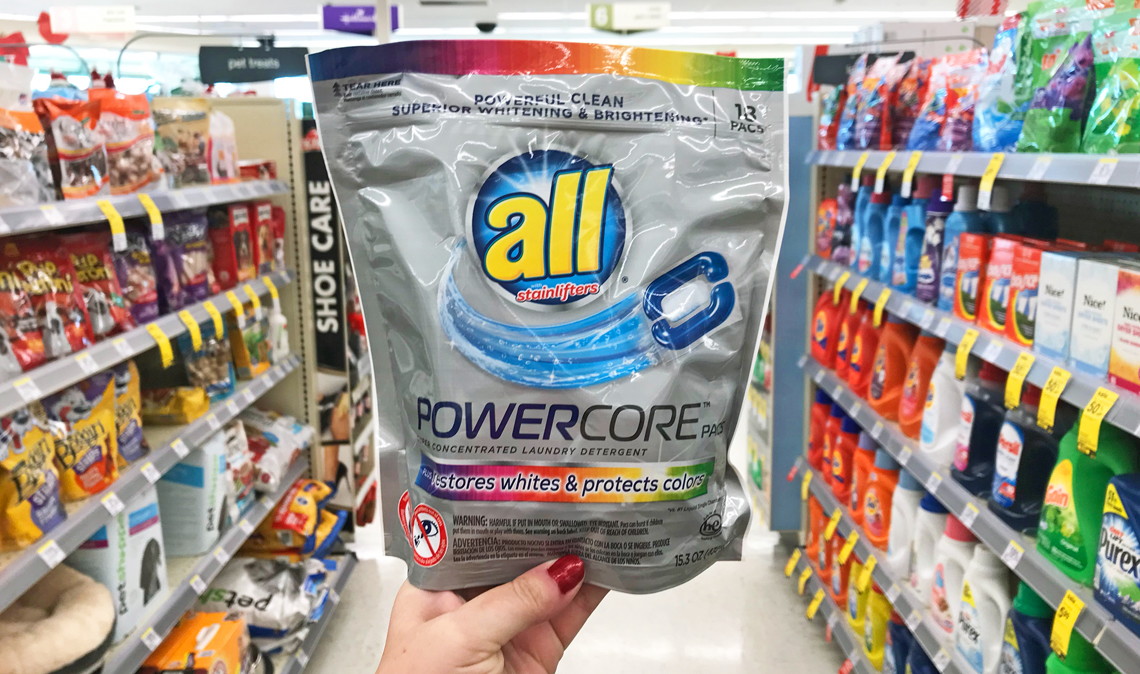 See all Walgreens deals here.
CVS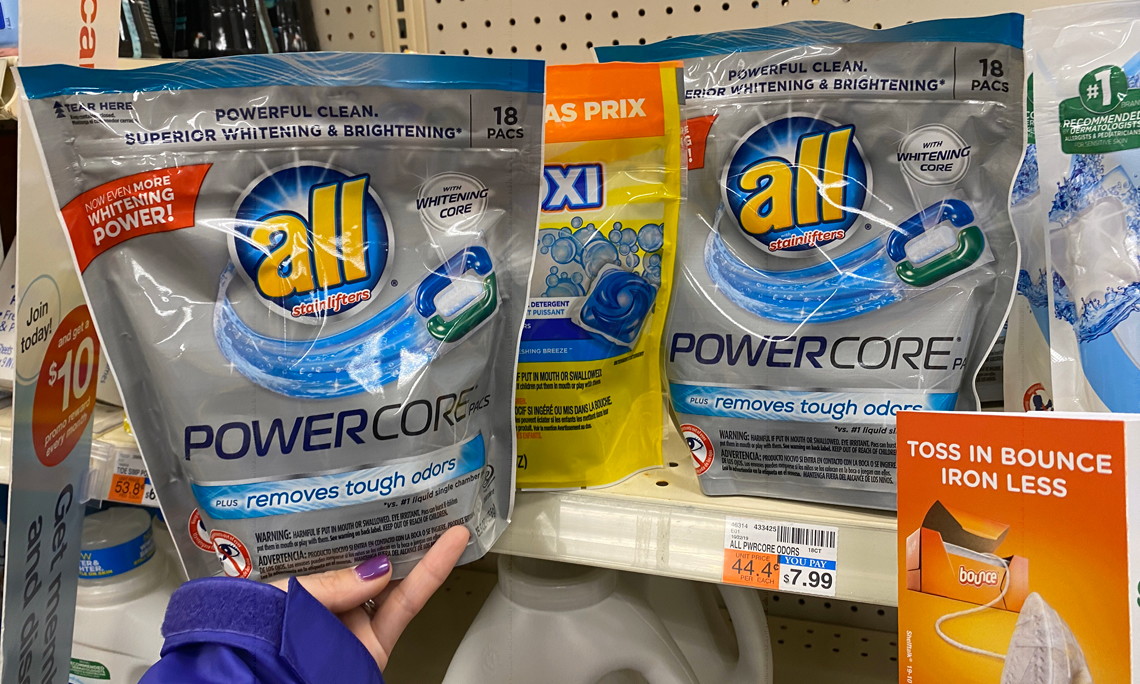 See all CVS deals here.
Rite Aid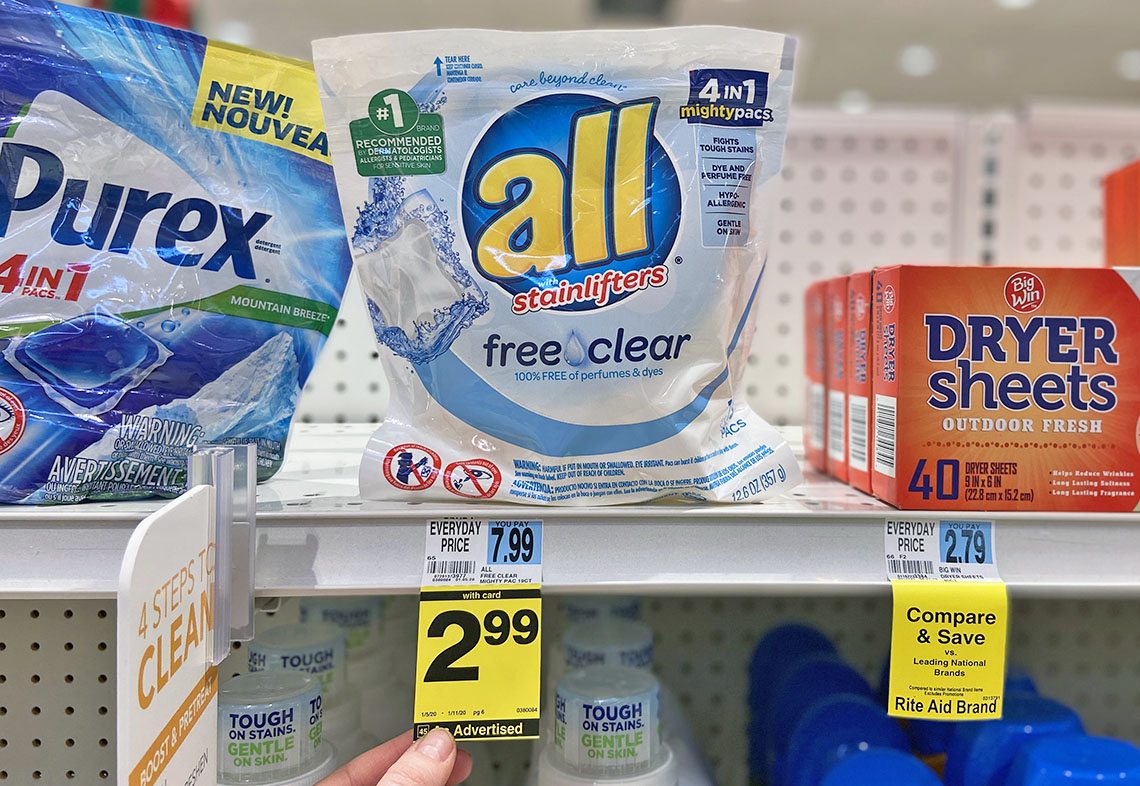 See all Rite Aid deals here.
Where to get cheap or free Sunday newspaper inserts any day of the week:
The Dollar Tree sells the Sunday paper all week for just $1.00.
I like to scout out my favorite grocery stores on Monday morning, where I usually find discounted Sunday newspapers. Once, the manager even let me have some for free.
Ask gas station and convenience store managers if you can have their unsold newspaper inserts.
Check local coffee shops or restaurants for Sunday papers, and look for the inserts inside.
Ask a librarian if you can have the coupon inserts in the library's Sunday papers.
Here are some other great coupons you don't want to miss from this week's Sunday paper:
$4.00/1 – Bic Soleil, Flex or Comfort3 Hybrid Razors from SS 1/5
$3.00/1 – Covergirl Eye product from SS 1/5
$4.00/1 – Flintstones or One A Day Kids Multivitamin product from SS 1/5
$3.00/2 – Huggies Diapers from SS 1/5
$5.00/1 – Revlon Face Cosmetic from SS 1/5
$3.00/1 – CeraVe product from RMN 1/5
$4.00/2 – Dove, Men+Care, Degree or Men Dry Spray Antiperspirant products from RMN 1/5
$3.00/1 – L'Oreal Paris Mascara from RMN 1/5
$2.00/1 – Maybelline New York Mascara product from RMN 1/5
$4.00/2 – Tresemme Shampoo and Conditioner products from RMN 1/5