Take a look at this deal on Dawn and Palmolive at Walgreens! To get started, sign up for a Walgreens Balance Rewards account to qualify for the sale prices. Check your Balance Rewards account for a Just for You perk coupon for 2,000 Points when you spend $10 on dish soap. Please note that Just for You coupons vary by user. Clip a $0.50 Palmolive coupon to save at the register. In order to reach the spend threshold, buy two Dawn Ultra liquid dish soap products on sale for $4.99 and one bottle of Palmolive on sale for $1.99. You'll pay just $3.15 each.
Keep in mind that you must meet the $10 spend threshold after store coupons and before manufacturer coupons. Also, avoid paying with Points for this deal as it will lower your out-of-pocket price and disqualify you from using the Just for You coupon. Remember, Points are considered a store discount. Learn more about how to coupon at Walgreens.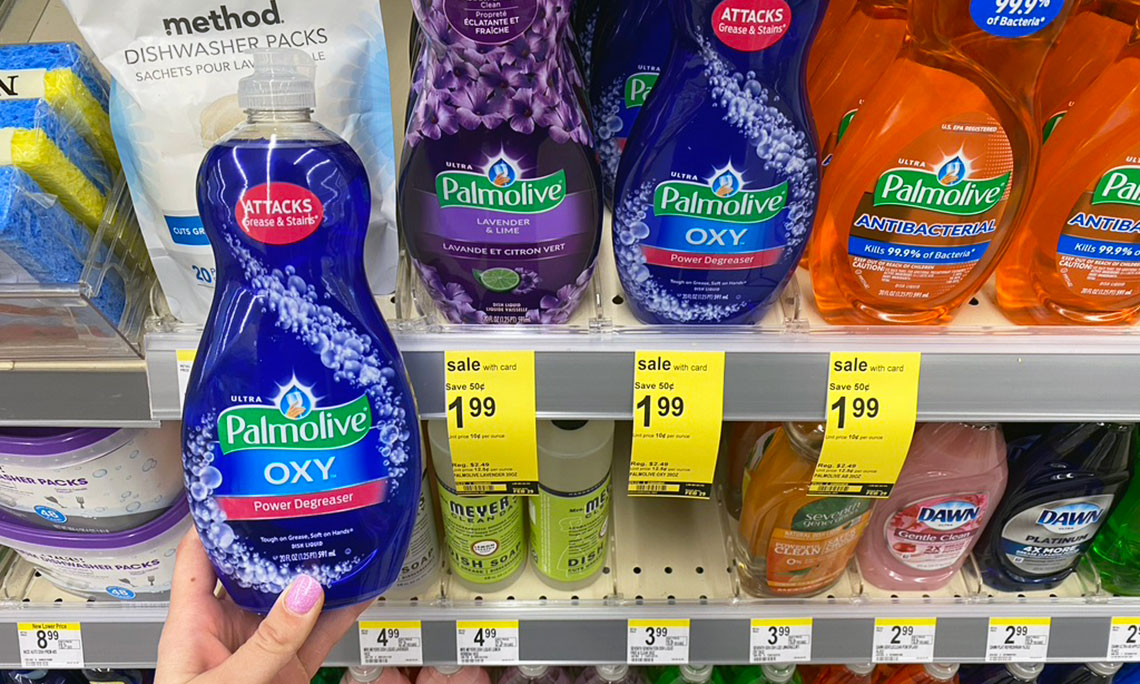 If you don't have the Just for You digital coupon, take a look at how to score just a bottle of Palmolive for $1.49.