Sorry — this deal is no longer available. Never miss another deal! Sign up for daily updates:
Check out the office and school supply aisles at your Target store for some serious clearance deals!
My store had binders, planners, accessories and more. To see what your store has in stock, enter your zip code and one of the DPCI numbers into the BrickSeek Inventory Tracker.
Advantus Blue Binder $0.74 (reg. $1.49) – DPCI# 081-03-0630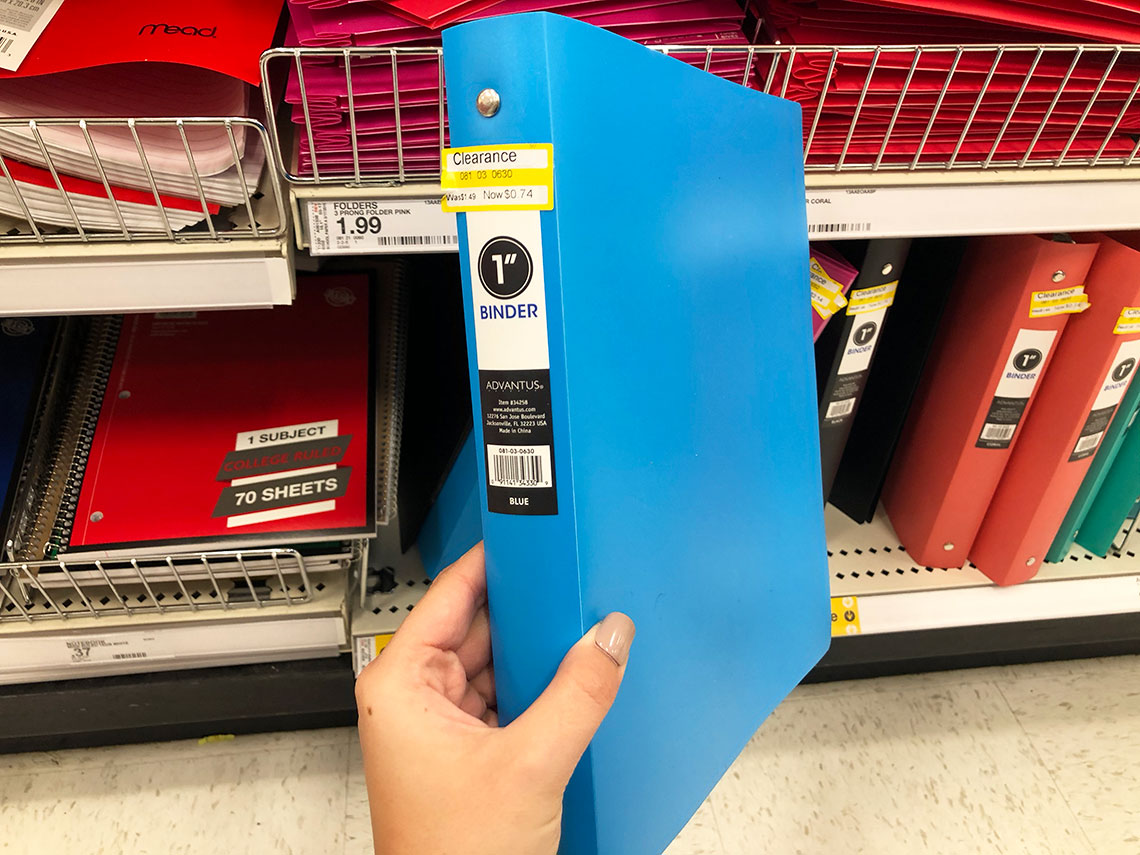 Advantus Red Binder $0.74 (reg. $1.49) – DPCI# 081-03-0630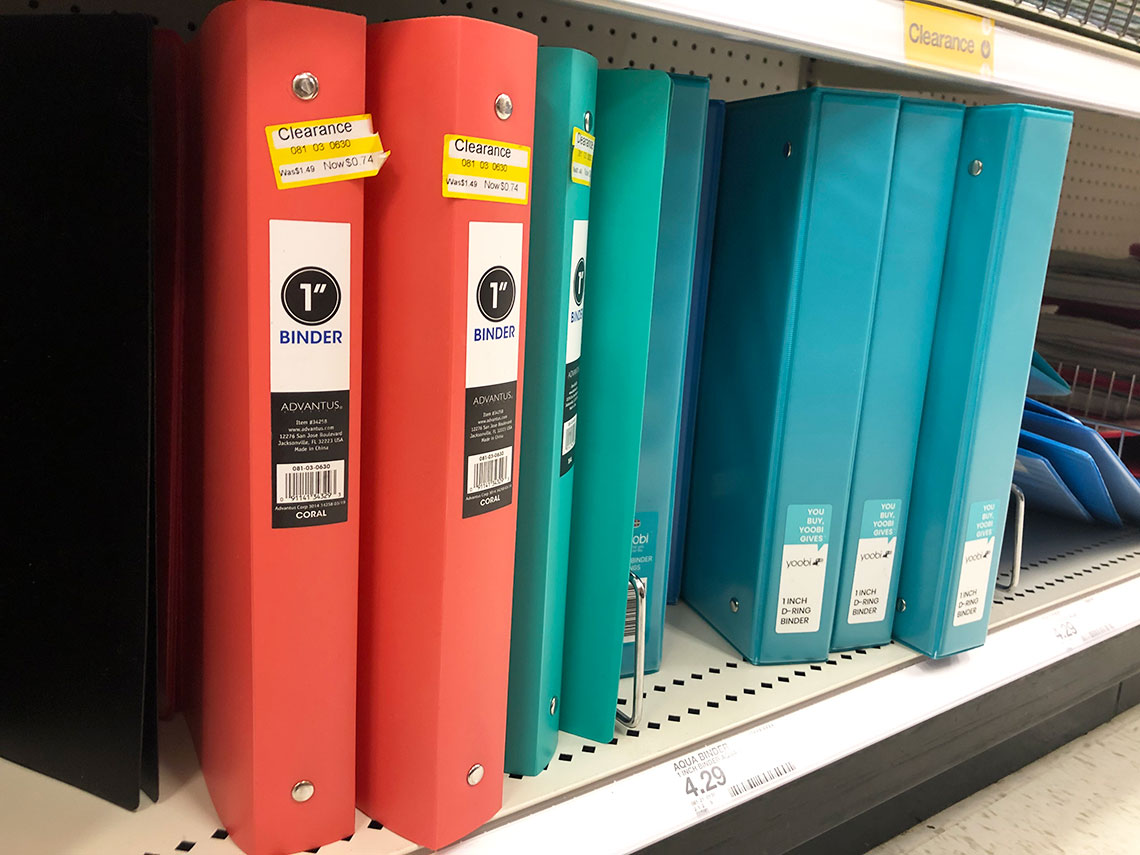 Yoobi Pencil Sharpener $0.98 (reg $1.99) – DPCI# 081-21-0036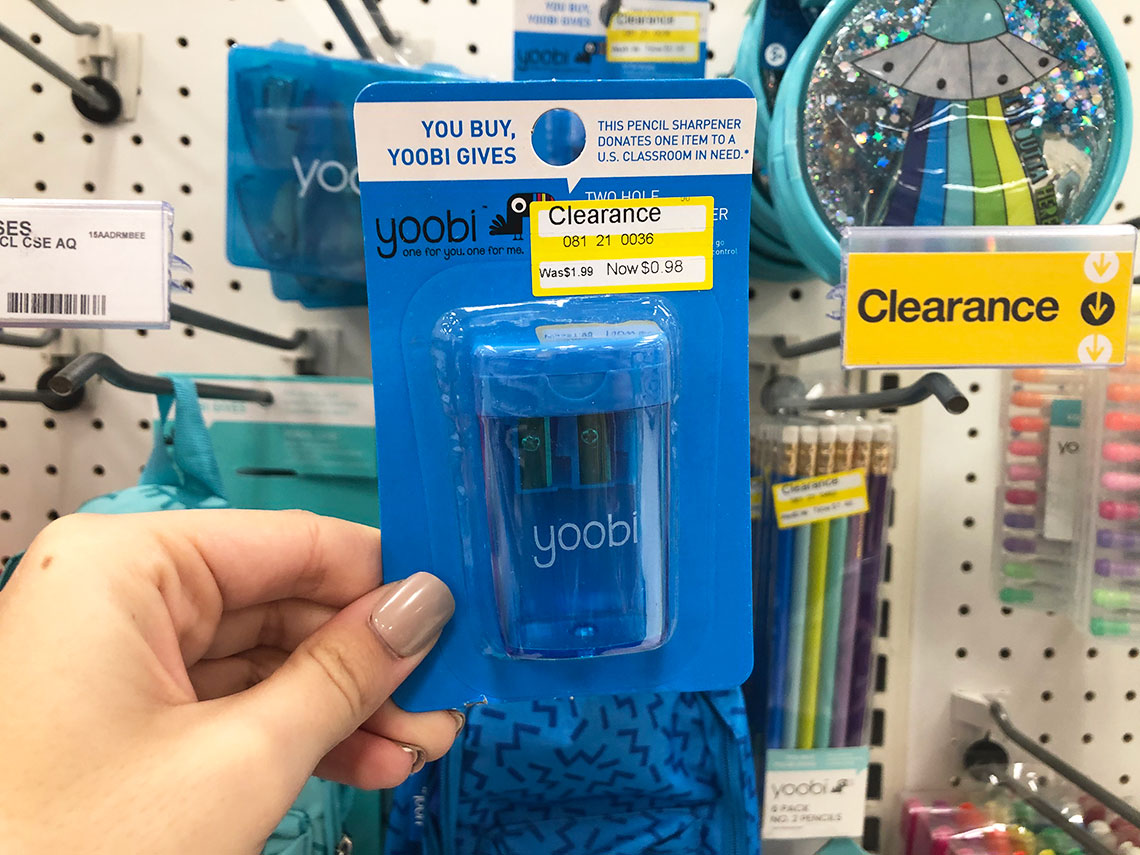 Mead Purple Notebook $1.05 (reg. $1.50) – DPCI# 081-01-0357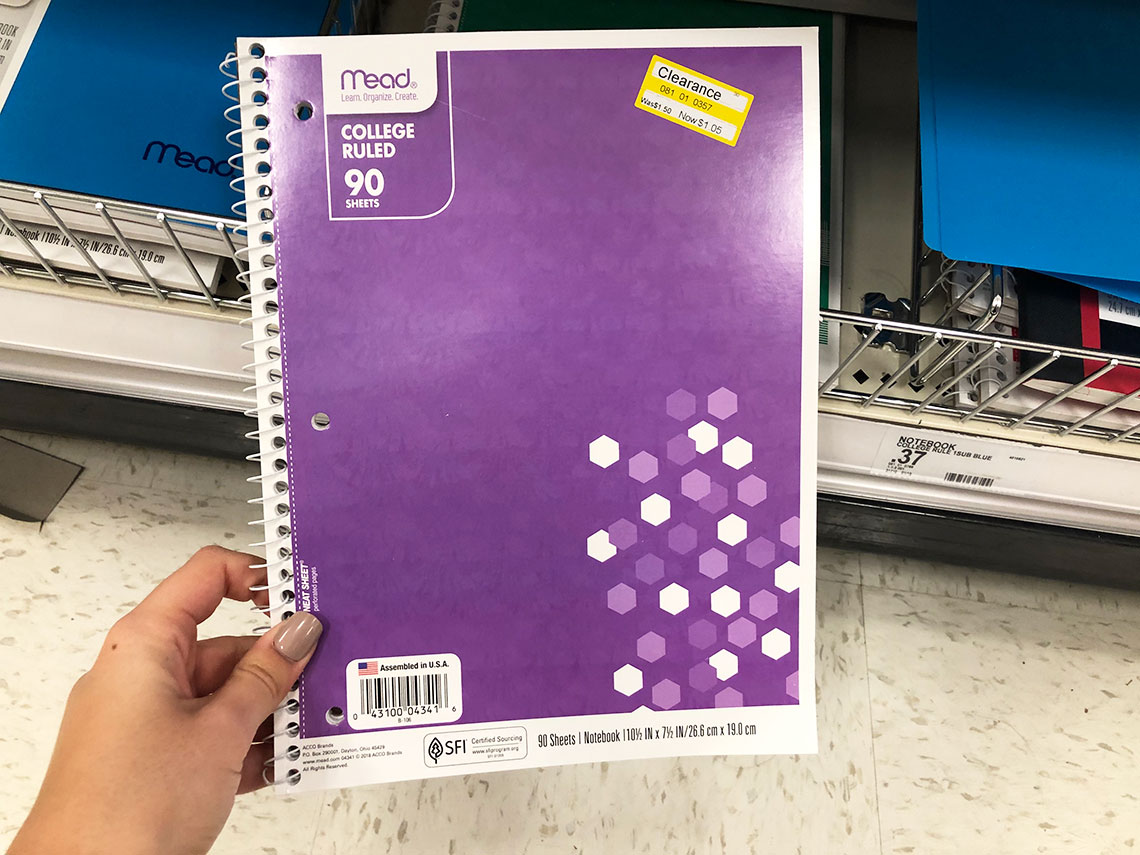 Binder Clips $1.25 (reg. $2.50) – DPCI# 081-06-0385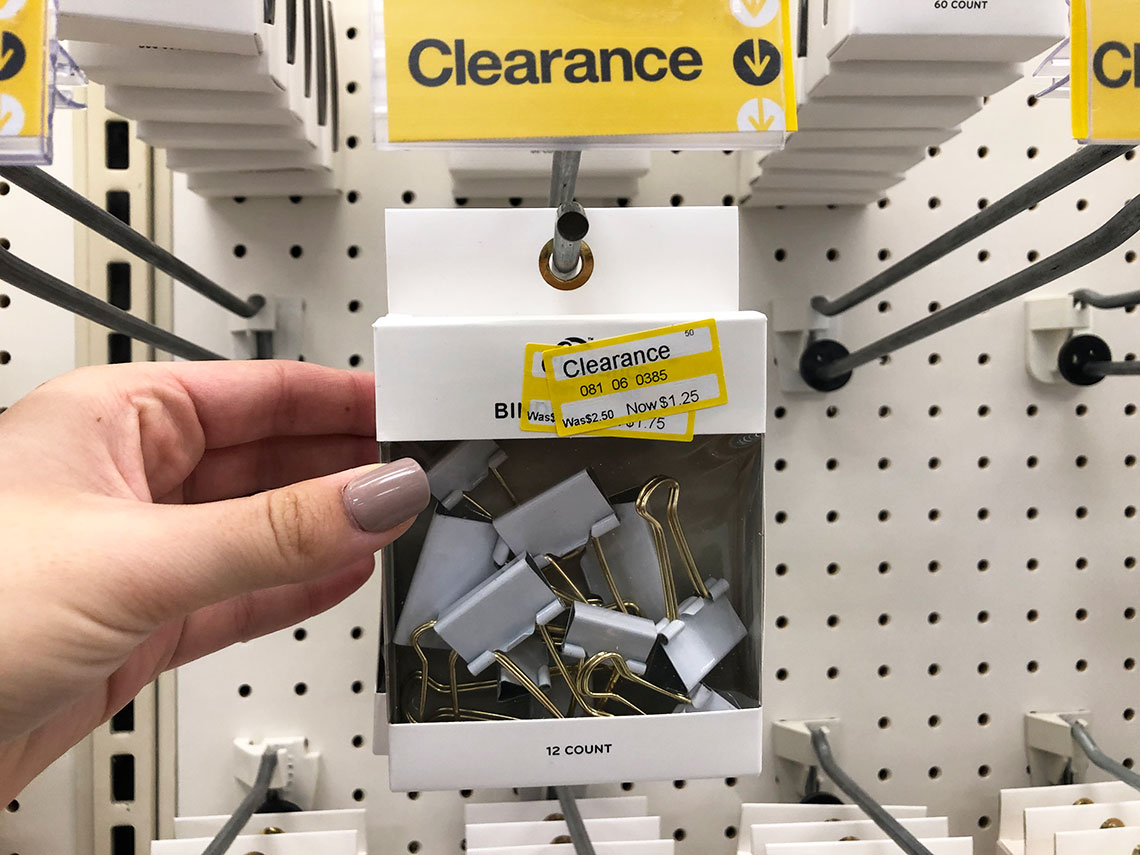 Yoobi Erasers $1.48 (reg. $2.99) – DPCI# 081-21-0481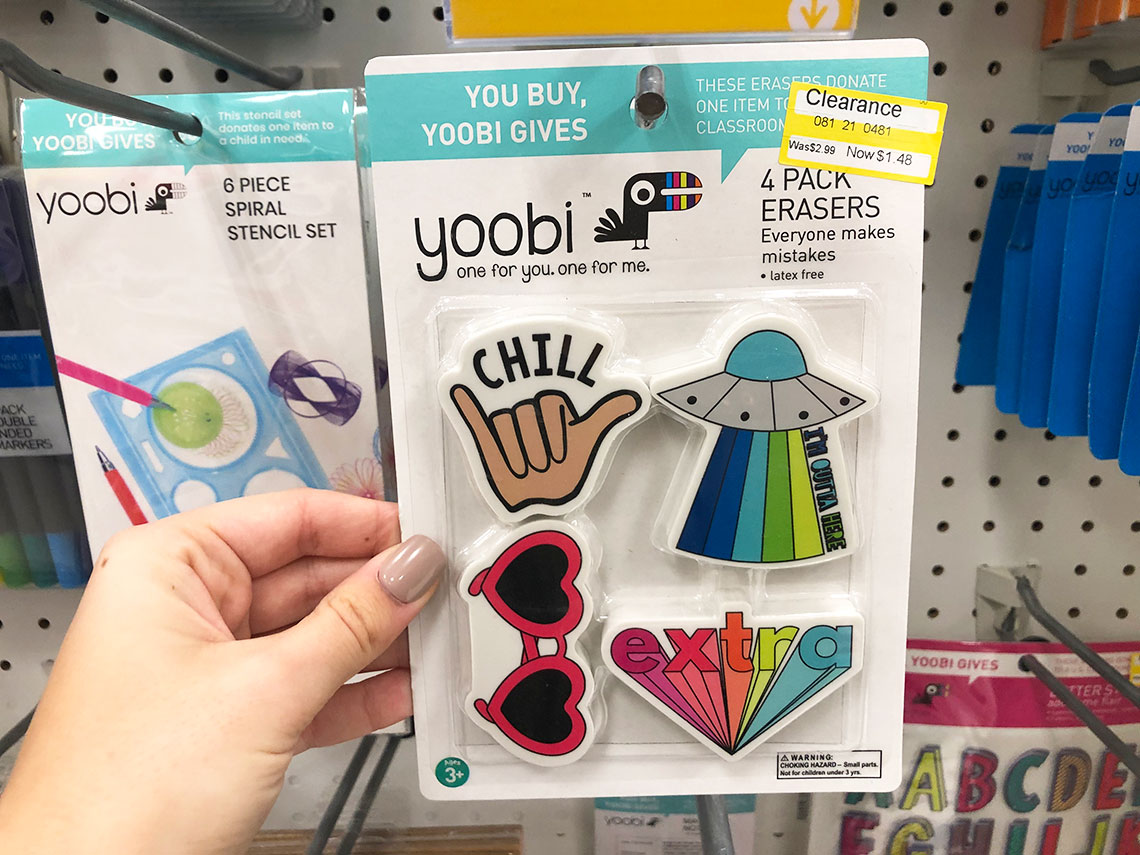 Mead Red Notebook $1.74 (reg. $2.49) – DPCI# 081-01-1559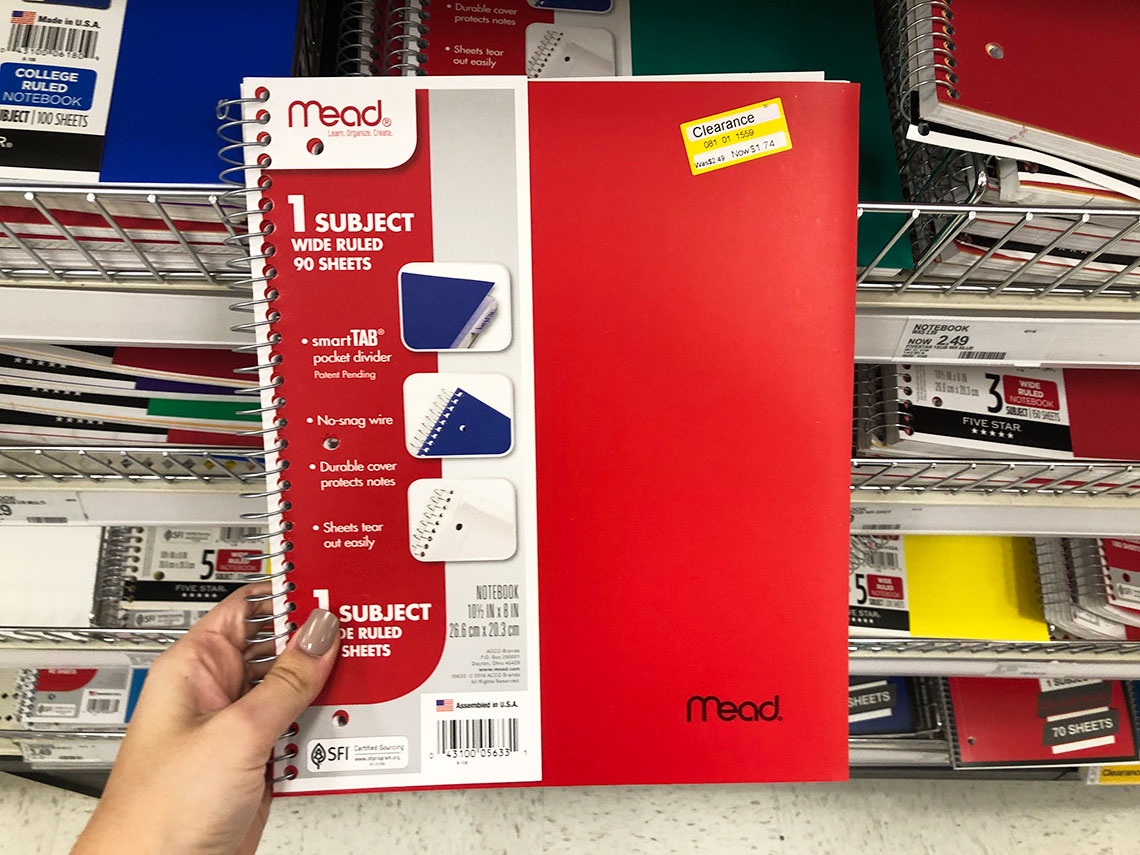 Mead Blue Notebook $1.74 (reg. $2.49) – DPCI# 081-01-1559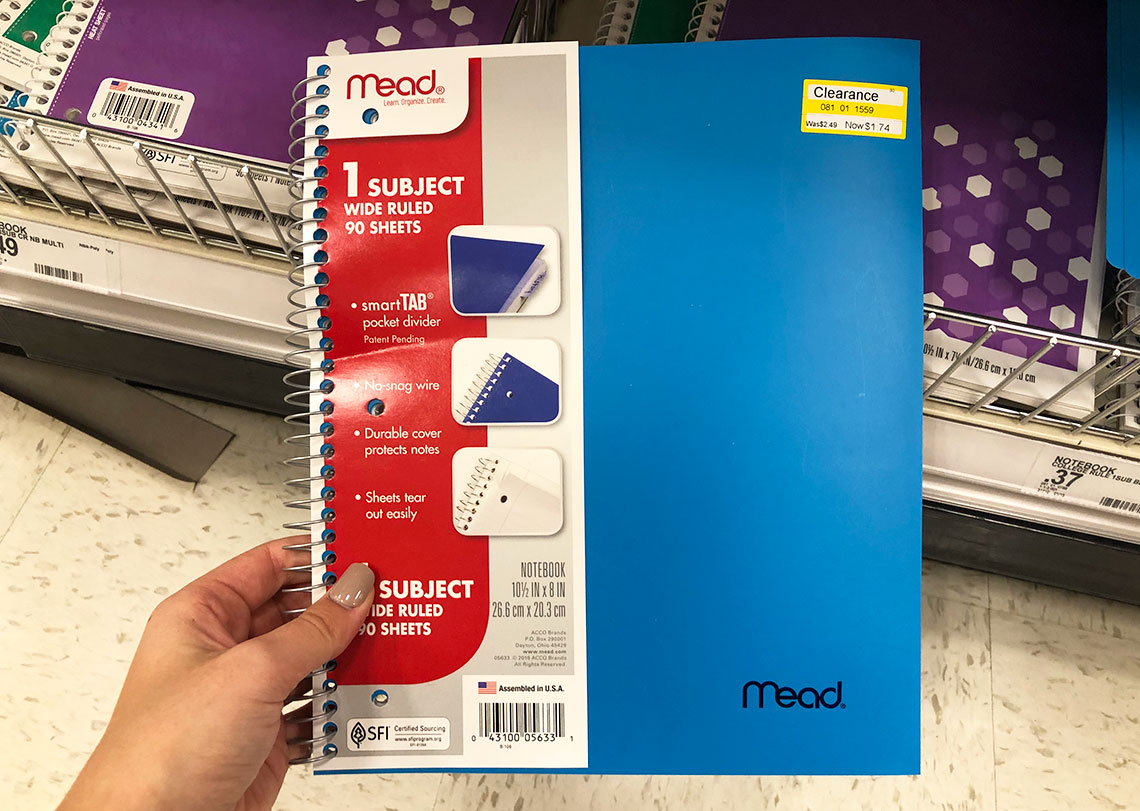 Yoobi Fur Push Pins $1.98 (reg. $3.99) – DPCI# 081-21-0074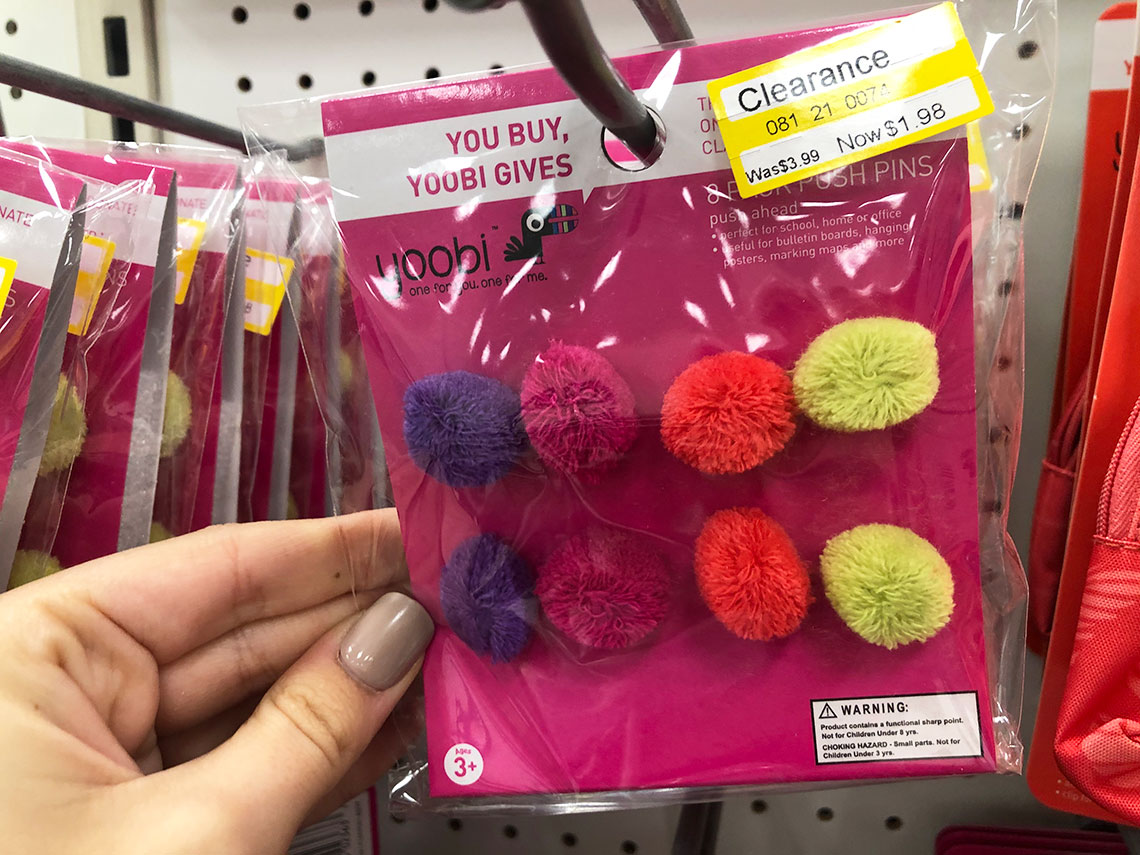 Yoobi Cactus Pens $2.48 (reg. $4.99) – DPCI# 081-21-0408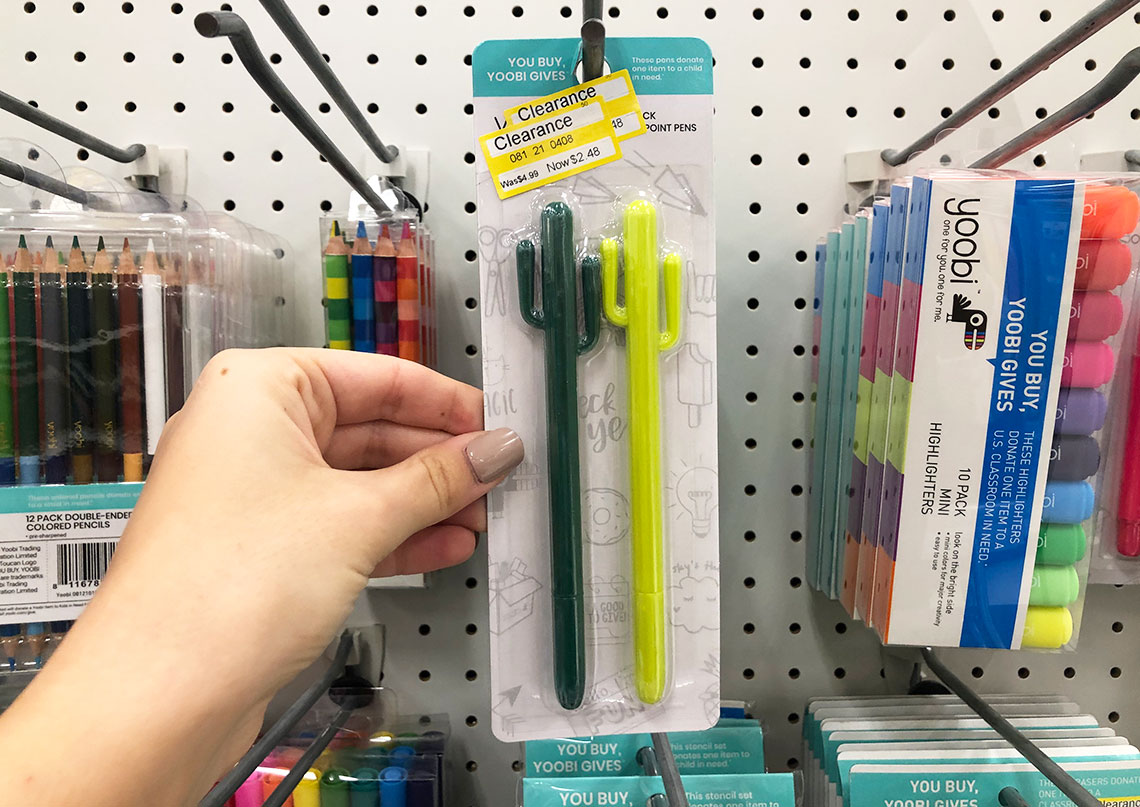 Gold Office Set $2.50 (reg. $5) – DPCI# 081-06-0328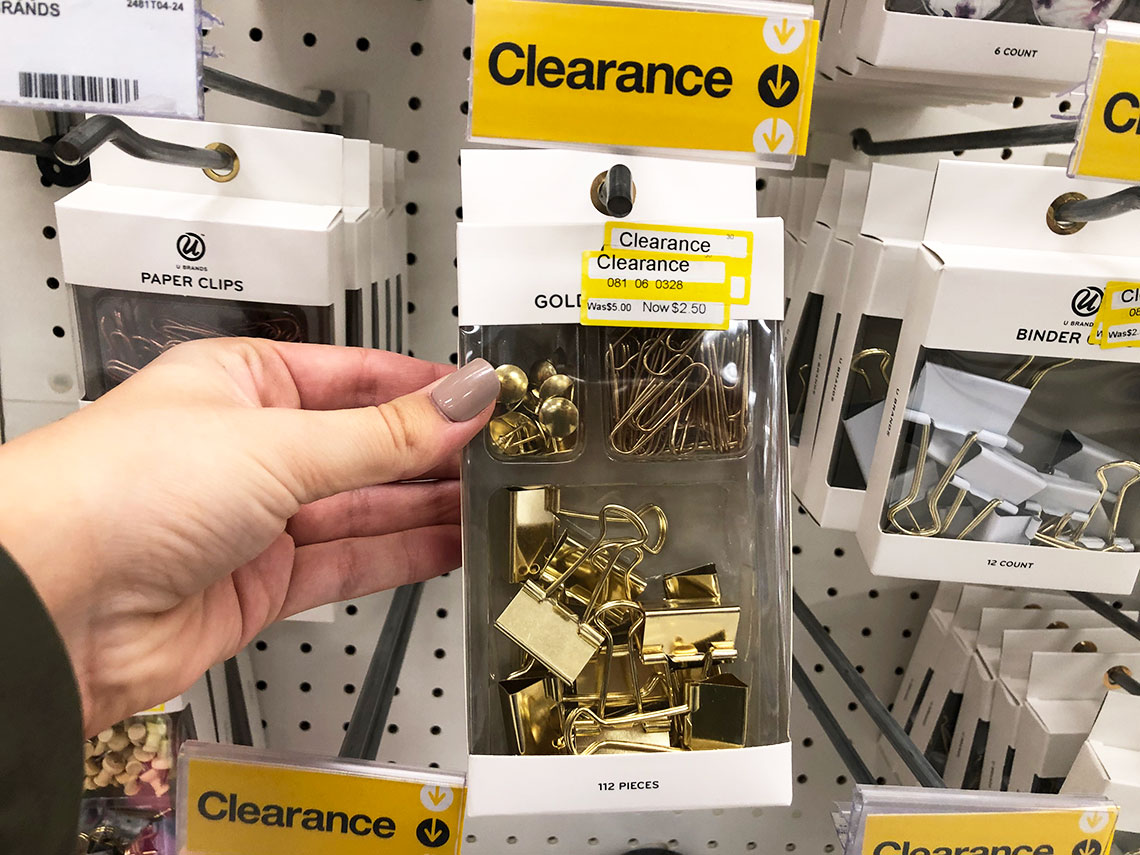 Frameless Dry Erase Weekly $2.93 (reg. $4.19) – DCPI# 081-07-0056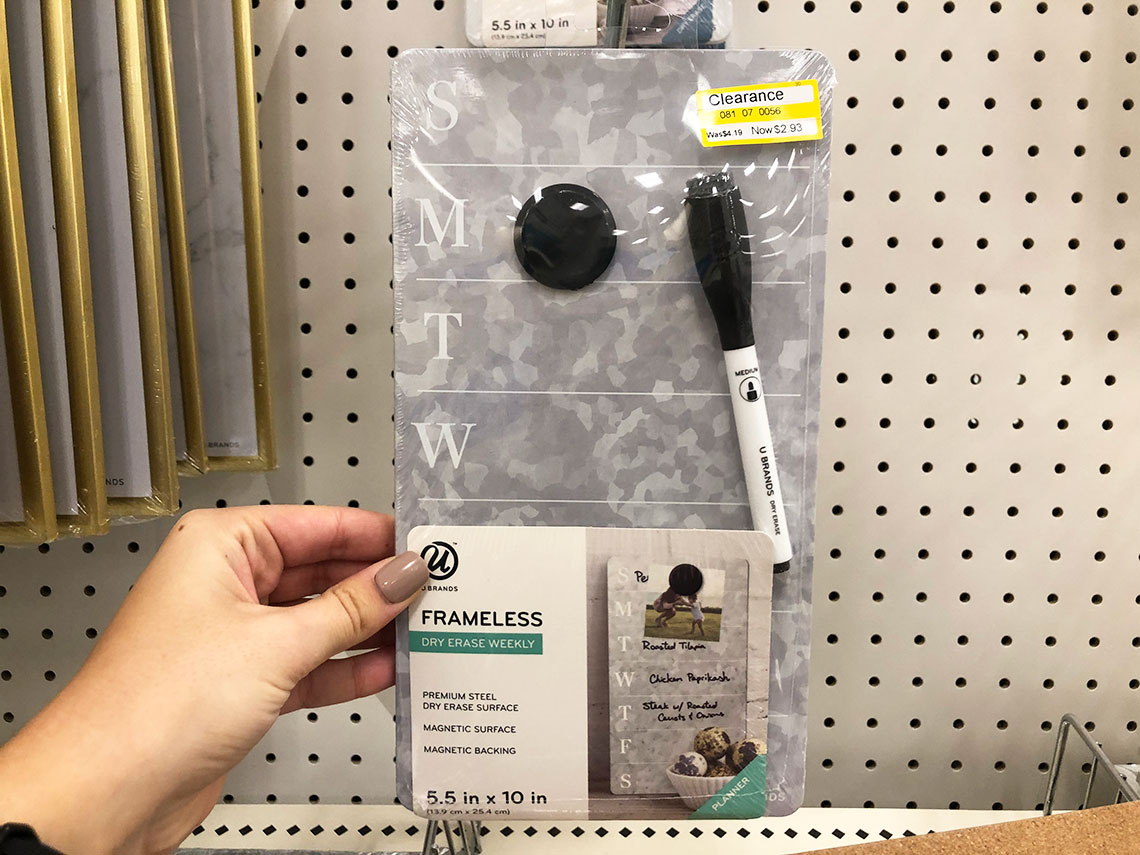 Scotch Magic Tape $2.98 (reg. $5.99) – DPCI# 081-06-0170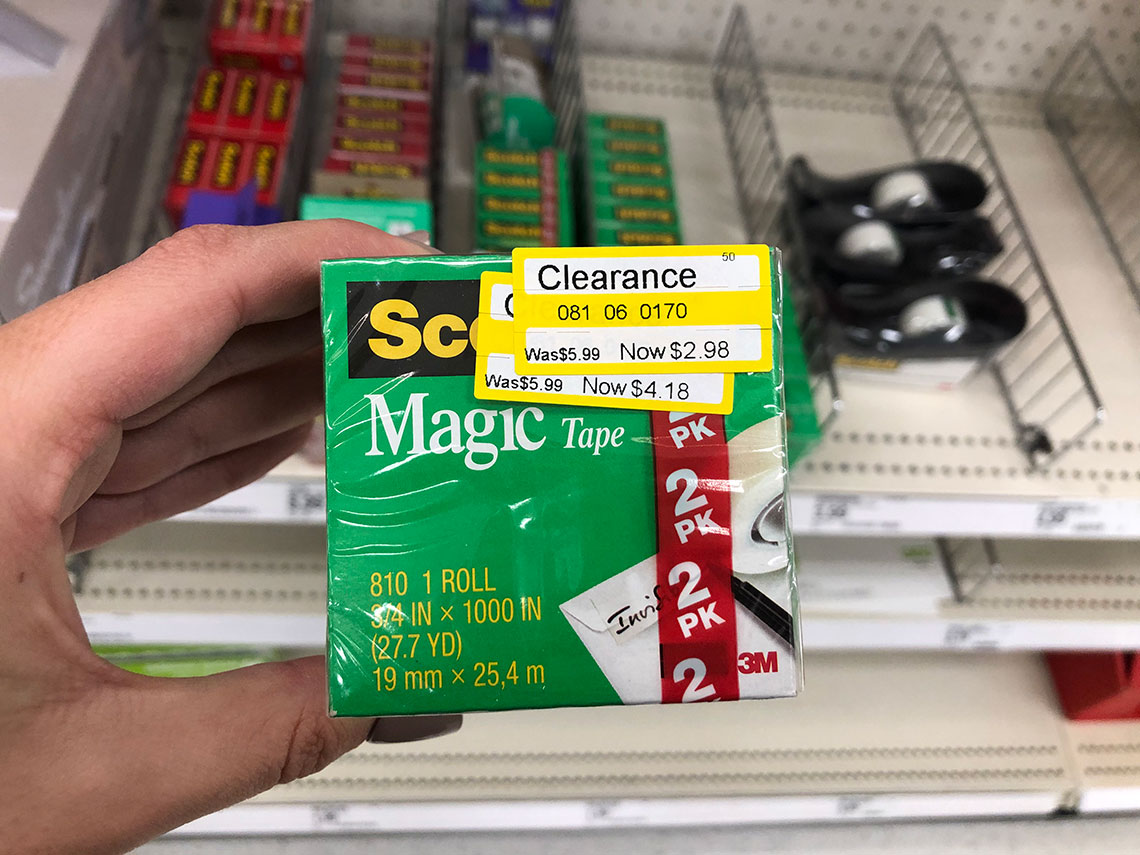 Yoobi Coin Purse $2.98 (reg. $5.99) – DPCI# 081-21-0373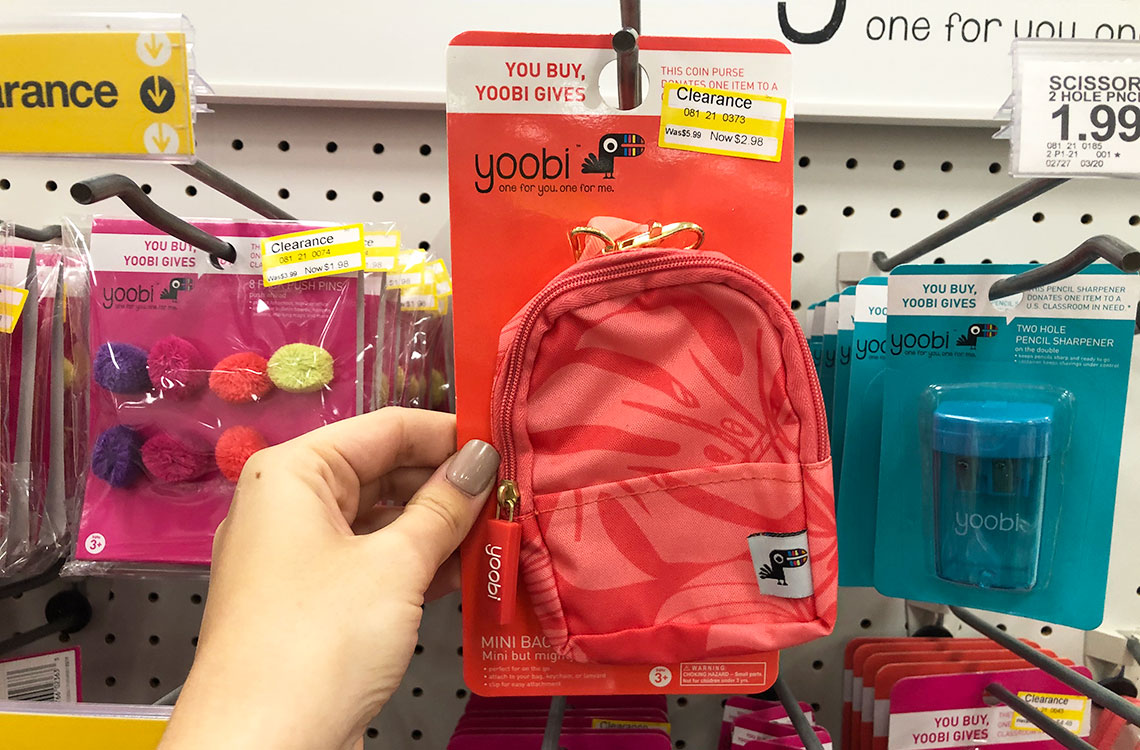 Office Accessory Kit $3 (reg. $6) – DPCI# 081-06-2173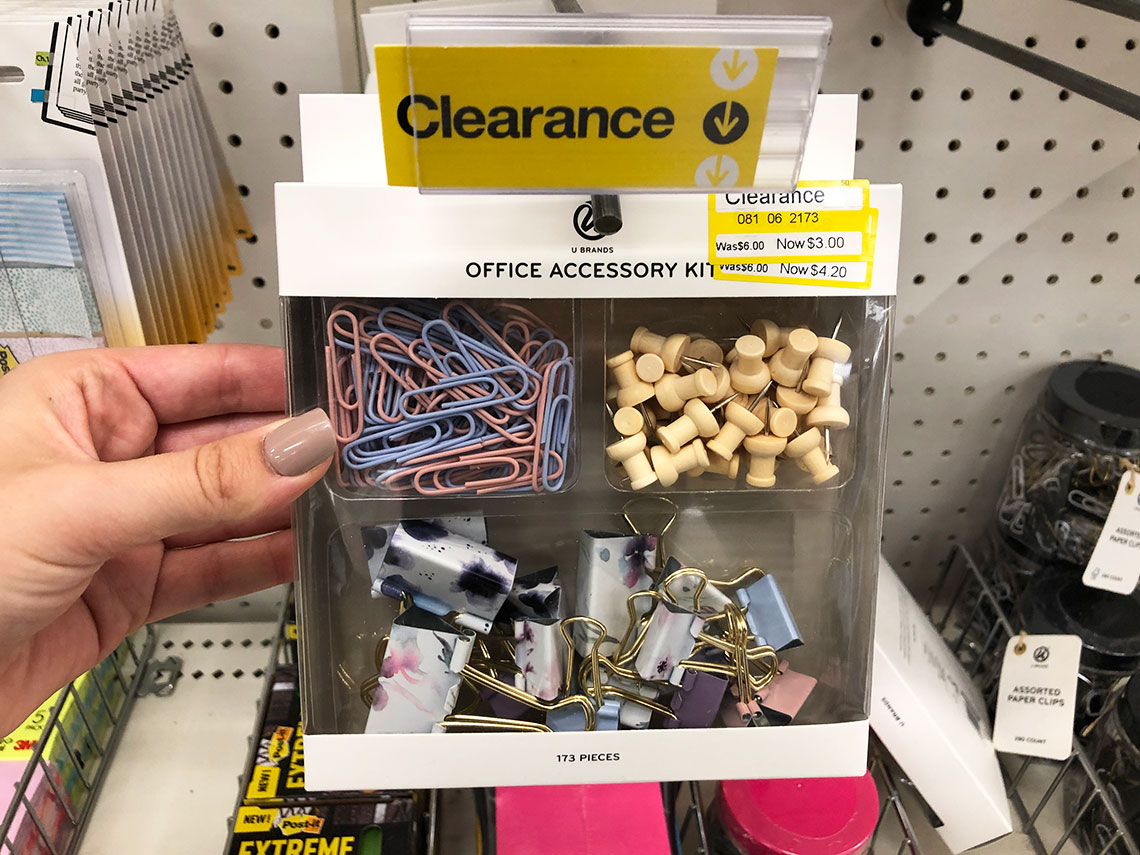 Yoobi Zip Pouch $3.48 (reg. $6.99) – DPCI# 081-21-0405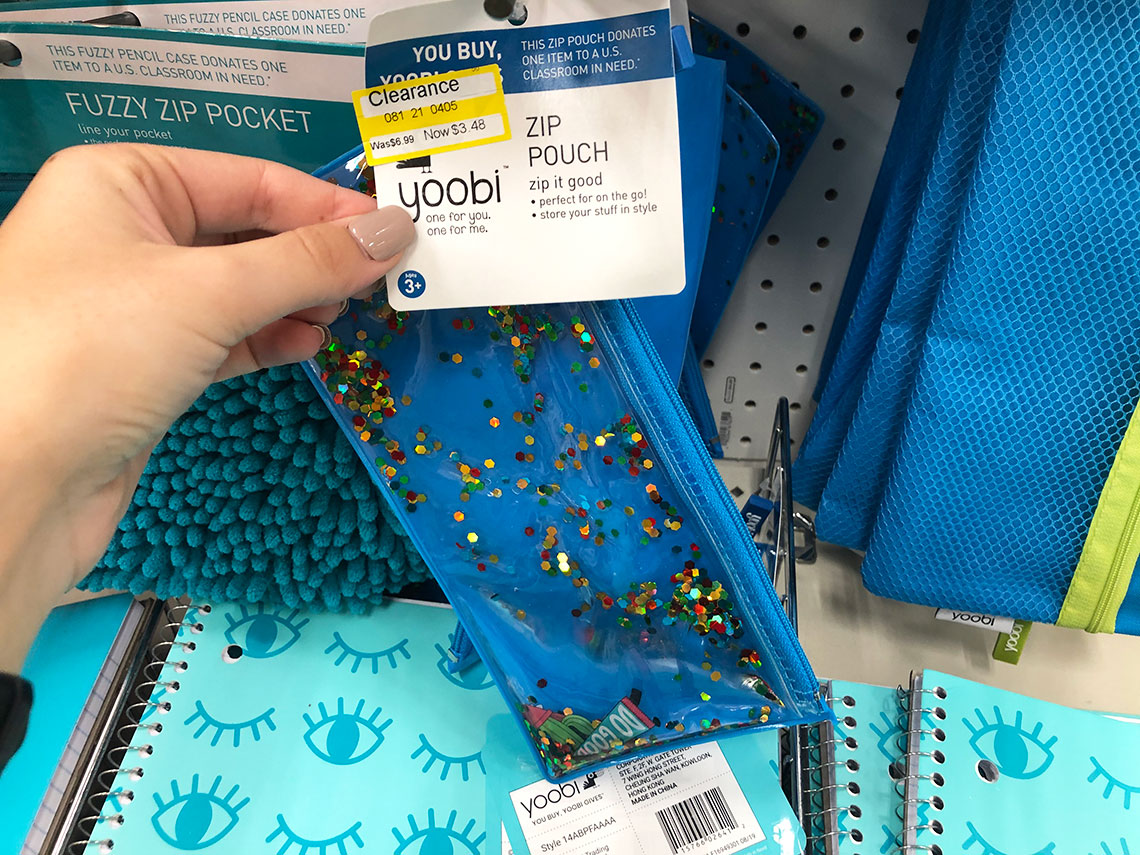 Yoobi Red Binder $3 (reg. $4.29) – DPCI# 081-21-0374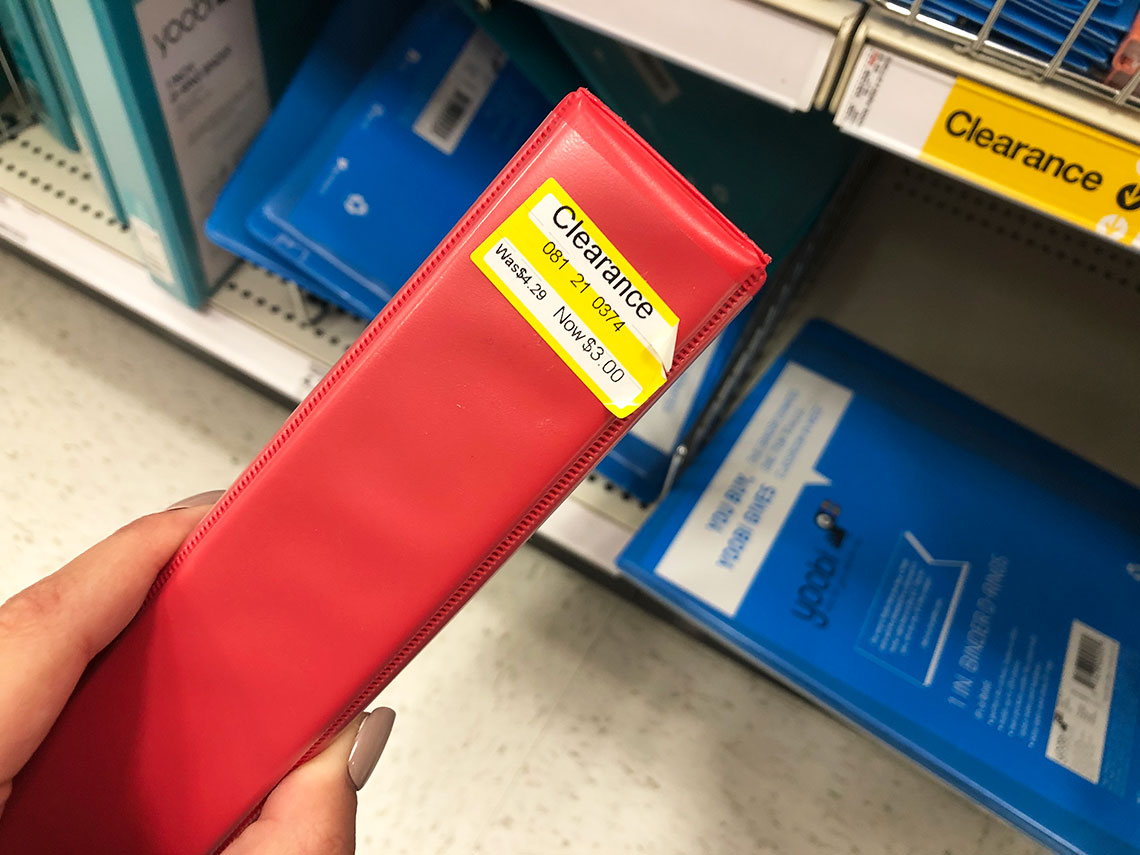 Up & up 3-Hole Punch $3.98 (reg. $7.99) – DPCI# 081-06-0426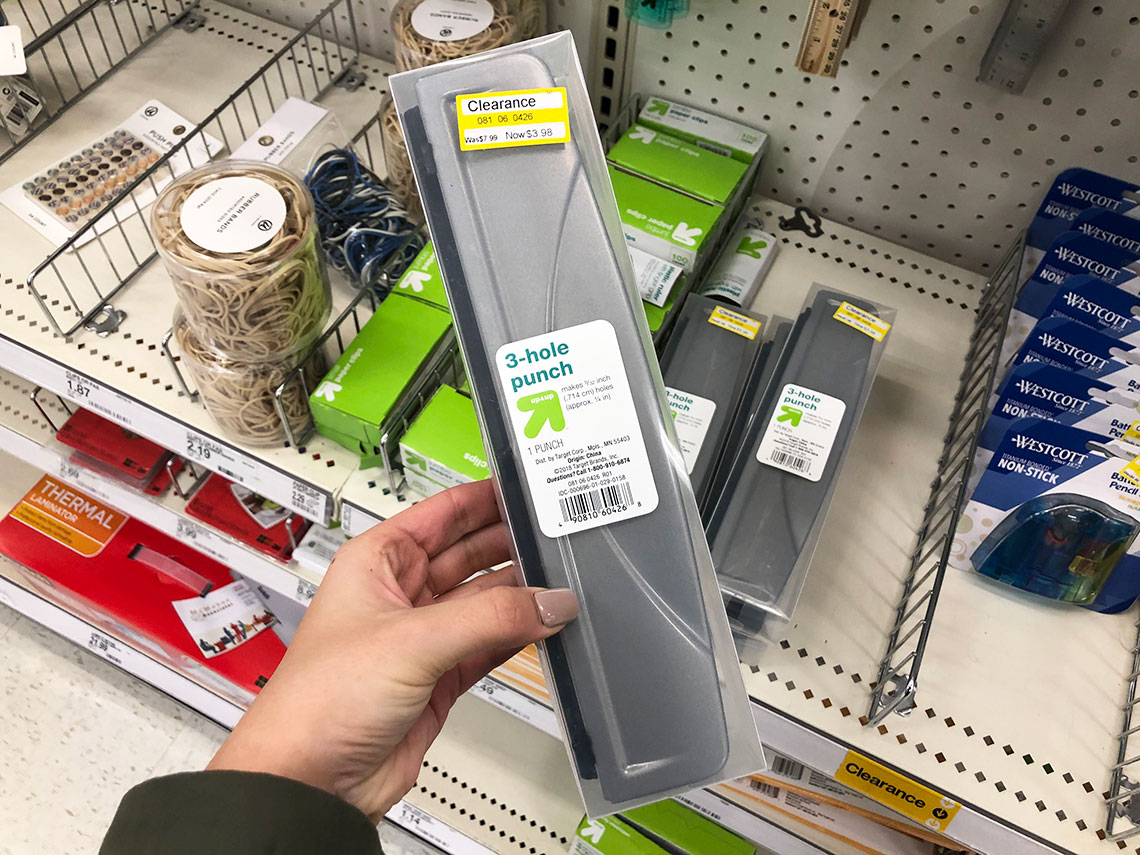 Mead Five Star Filer $3.98 (reg. $7.99) – DPCI# 081-05-1672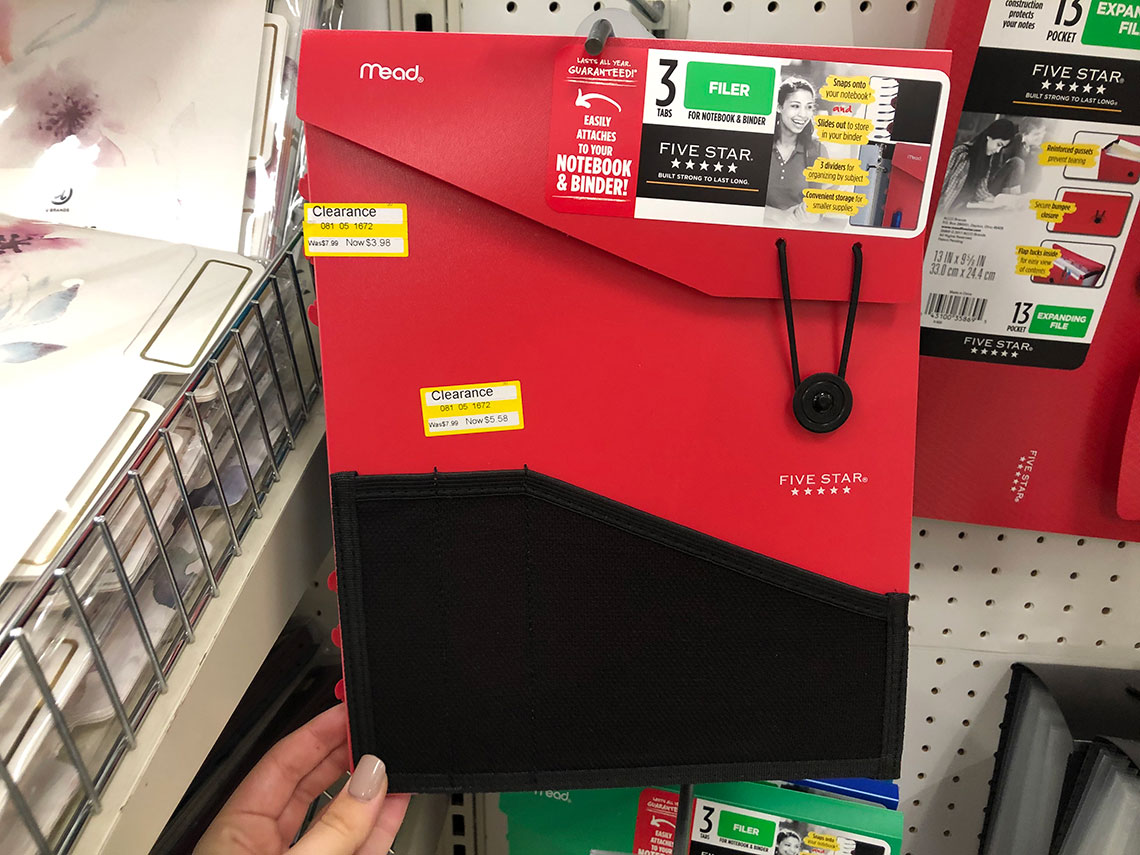 Yoobi Scissors $4.48 (reg. $8.99) – DPCI# 081-21-0043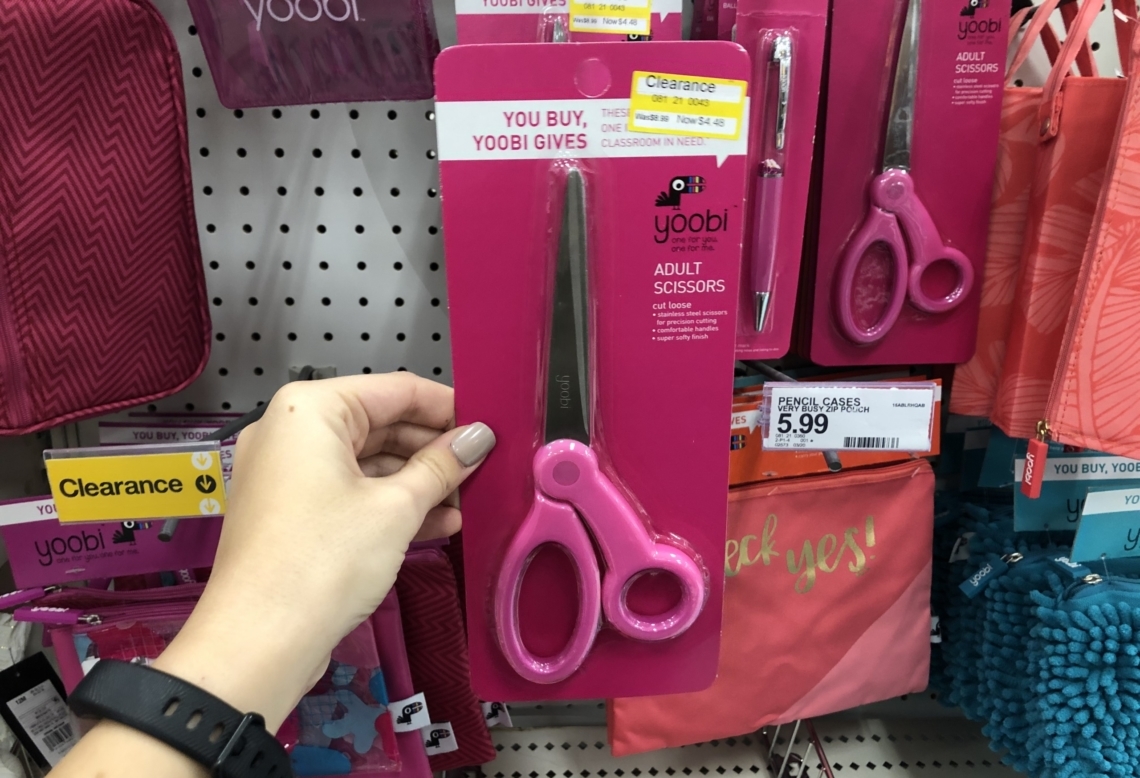 Yoobi Unicorn Planner $4.48 (reg. $8.99) – DPCI# 081-21-0490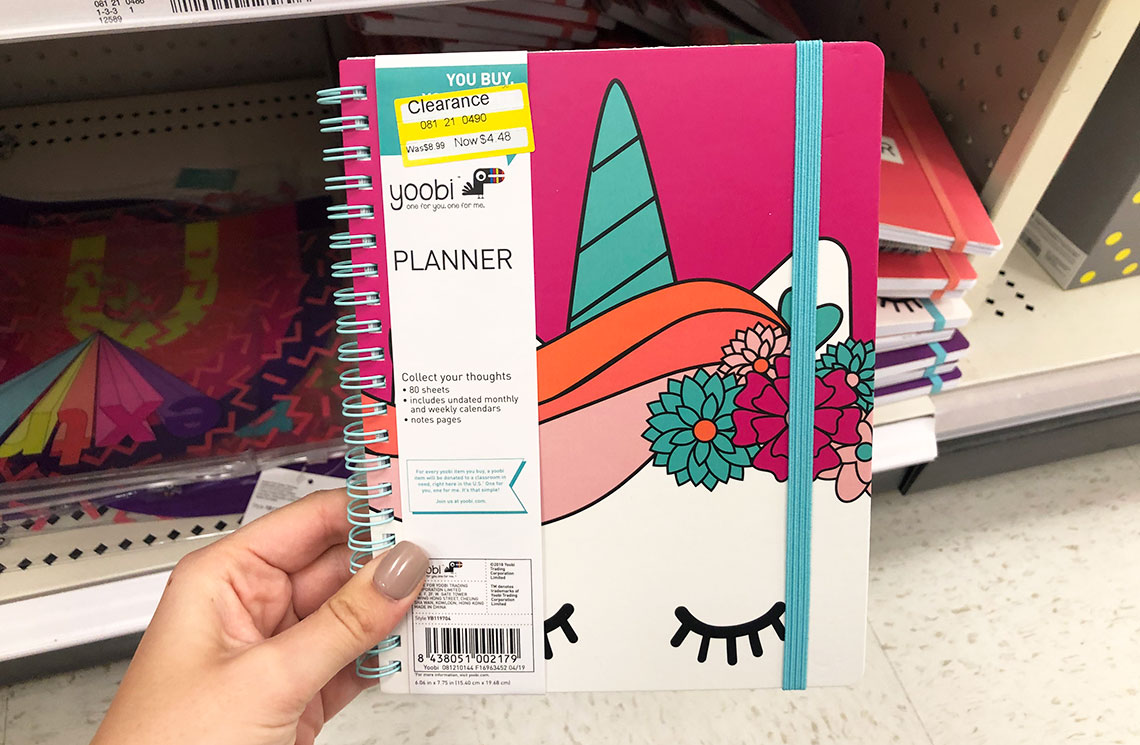 Yoobi Best Day Ever Planner $4.48 (reg. $8.99) – DPCI# 081-21-0489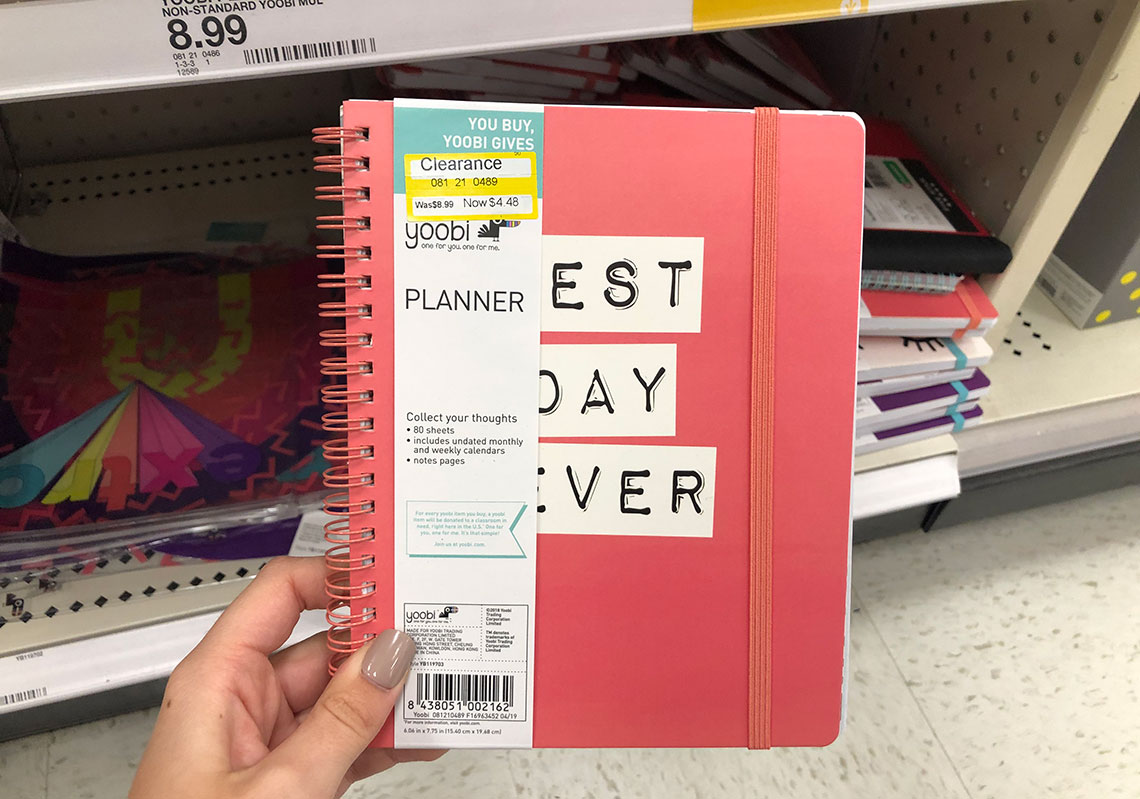 Yoobi Ice Cream Planner $4.48 (reg. $8.99) – DPCI# 081-21-0490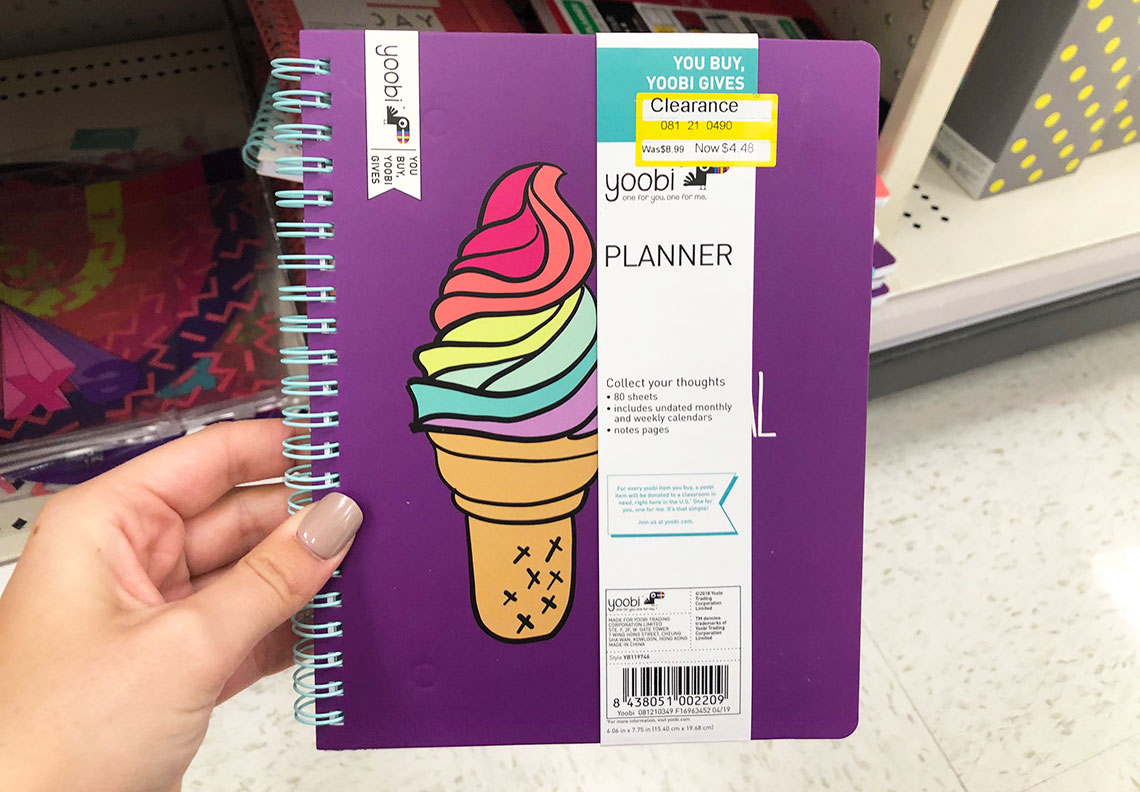 Yoobi Scissors $6.28 (reg. $8.99) – DPCI# 081-21-0362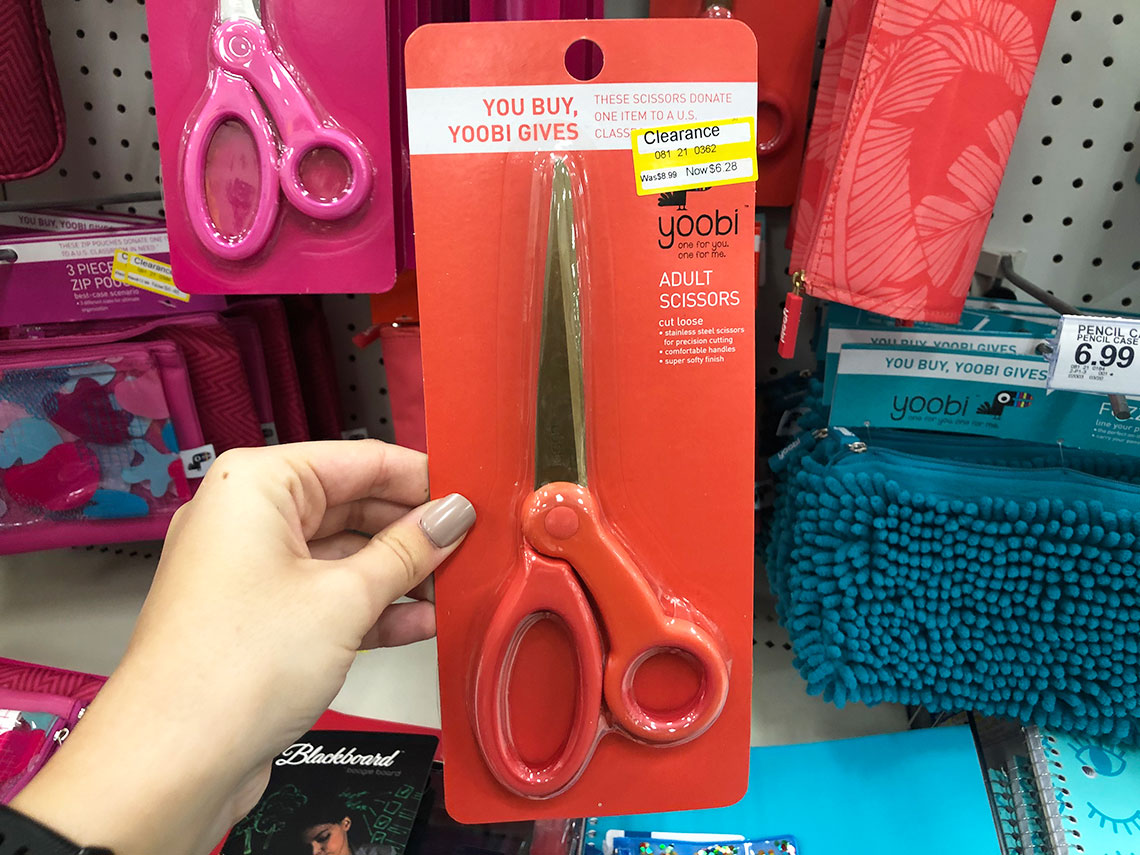 Yoobi 3-Piece Zip Pouch $6.48 (reg. $12.99) – DPCI# 081-21-0399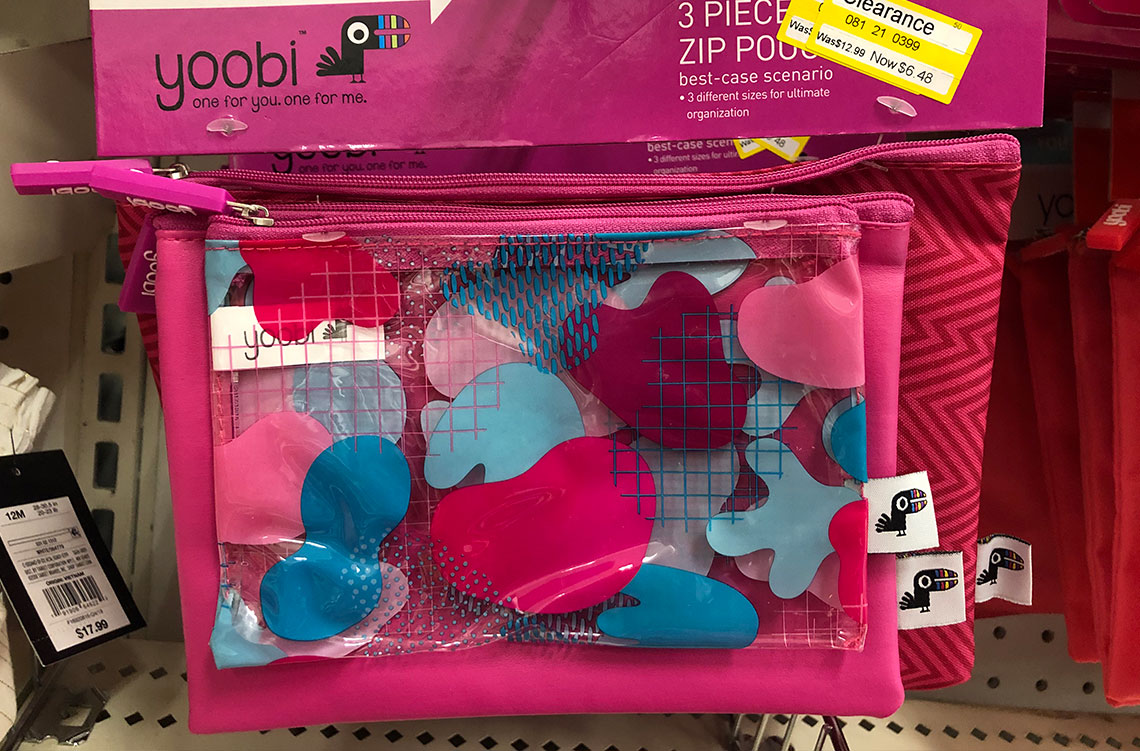 Mead Five Star Expanding File $6.98 (reg. $13.99) – DPCI# 081-05-1397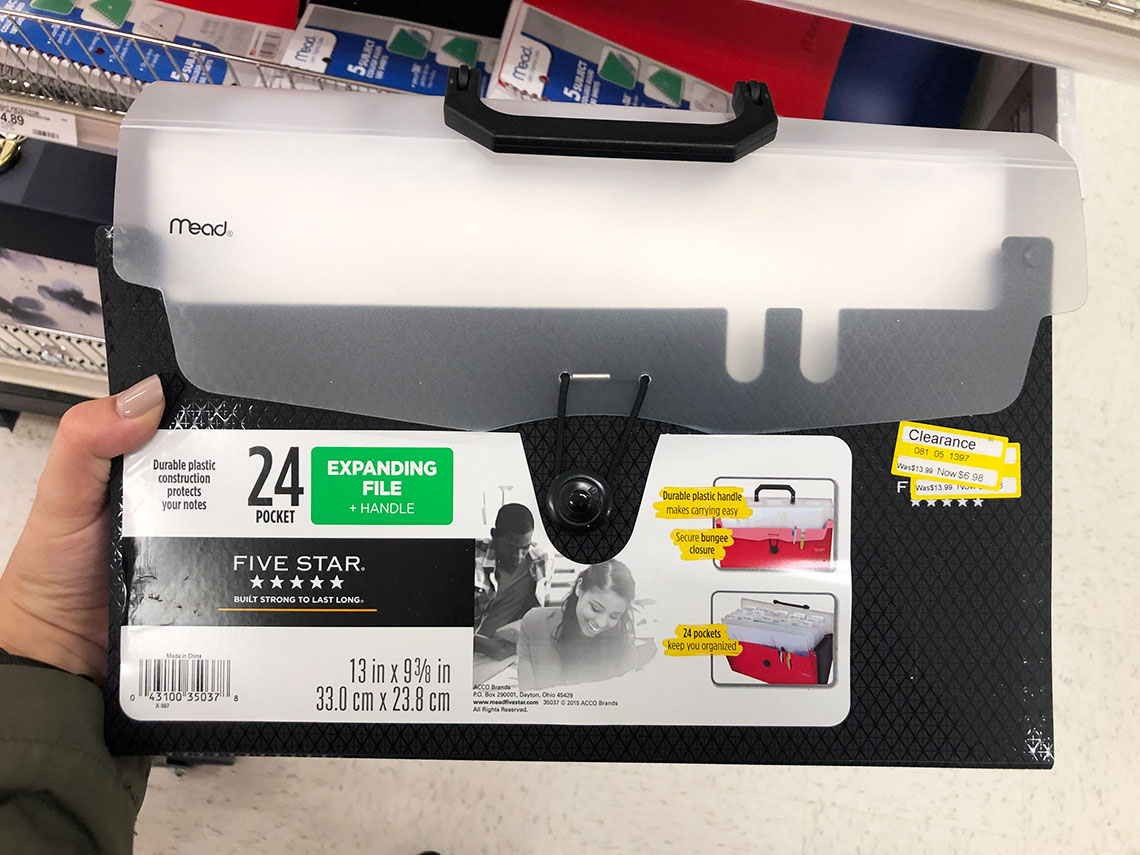 Yoobi Extra Laptop Sleeve $8.48 (reg. $16.99) – DPCI# 081-21-0487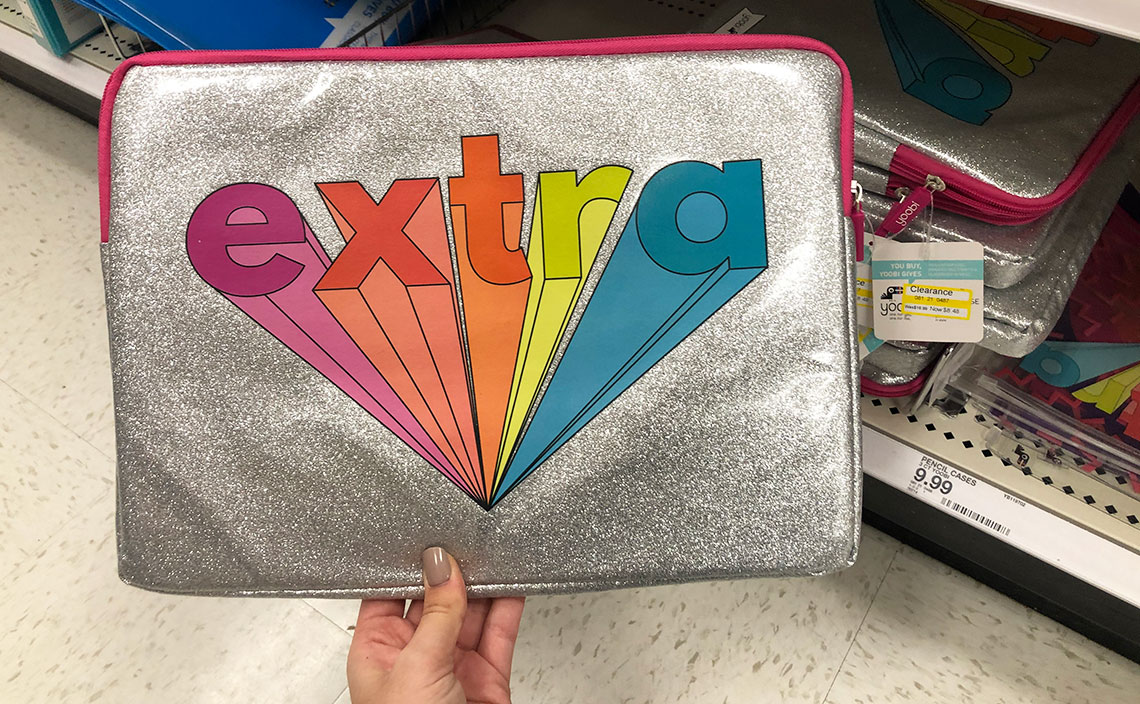 Threshold To-Do White Board $10.48 (reg. $14.99) – DPCI# 081-08-0482