Shop CVS.com this week for a deal on Aveeno skin care. As of the writing of this post, this item is available online. Online inventory can change quickly, so if this item disappears, check back soon to see if it is available for shipping.
To order online, all you need is a CVS ExtraCare account to be eligible for sale prices and ExtraBucks rewards, both of which are available online for most items in the weekly ad. (Sign up for a CVS ExtraCare account here.) To find applicable digital coupons for a particular item, be sure you are logged in to your account and then load available coupons directly from the item page. You can also download the CVS app and navigate to the product page to see eligible coupons.
For more information on ordering online, here are some helpful posts: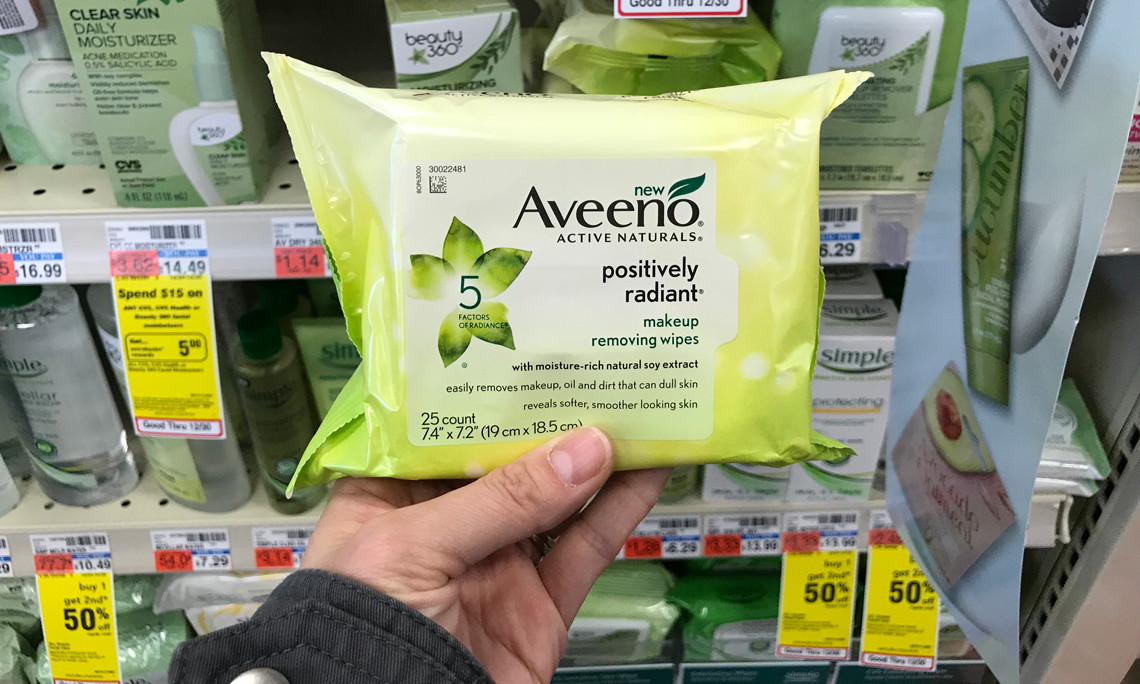 This week, buy two packs of Aveeno makeup wipes on sale, buy one get one 50% off. The online regular price is $8.69. Pay $13.04 at checkout and get back $5 ExtraBucks rewards.
Shipping is free for CVS CarePass members (when including an eligible item) or for orders of $35 or more. Learn more about CVS CarePass here.
If products become unavailable, be sure to check out all of the eligible items in the CVS Aveeno promotion.