Shop Crest on sale this week at Walgreens. You'll need to sign up for a Walgreens Balance Rewards account to qualify for the Balance Rewards Points promotion. Next, clip a Crest digital coupon and take a look at how to earn $1.02 on your transaction.
Remember that digital coupons have a limit of one per Balance Rewards account. If you've already used this coupon, you'll be unable to use it again. Learn more about how to coupon at Walgreens.
In Stores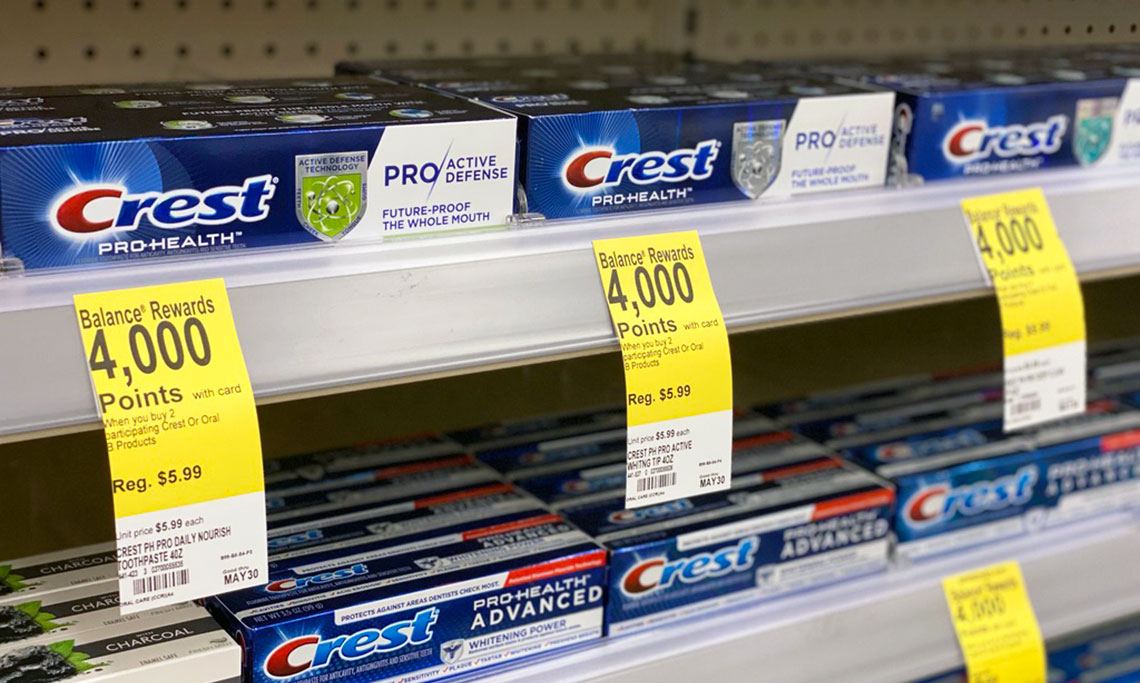 If you're headed to Walgreens for essentials, take a look at this in-store deal. To get started, download the Ibotta app and select Walgreens as your store. Search for a Crest Ibotta rebate which can be redeemed up to three times per receipt. When all is said and done, you'll earn $1.02.
Remember that Ibotta offers are subject to change or may expire without notice. Please double-check your Ibotta offer prior to heading to the store as this will save you time and frustration if you find something different than what is listed below. New to Ibotta? Take a look at how to use Ibotta to learn more.
Online Deal
If you prefer to stay home, you can shop this Crest deal online at Walgreens.com. Note that you'll have a higher price as you can't submit an online receipt to Ibotta. Remember that shipping is free on all orders of $35 or more, and this must be once all coupons and discounts are applied. Alternatively, you can ship to your local Walgreens and pick up your items at the photo counter.
Need same day delivery? Learn how Walgreens is pairing with Postmates for same-day delivery.