It's a new week, which means that the Checkout 51 rebate app has released a new "pick your own" offer for $0.25 back on various types of produce. These offers are the same as they were a couple weeks ago.
Save by submitting your Walmart receipt to Checkout 51 after purchasing one of the qualifying items. The offer can only be applied to one of the items on the list. Choose potatoes, avocados, carrots, raspberries or apples.
Produce prices vary by store, so you may find a different price on fruit than I did. I wrote a few example deals below.
Download the Checkout 51 app to activate the offers. You can submit your online or grocery pickup order to Checkout 51 for rebates. Learn how to get cash back on your Walmart pickup orders.
You won't pay a fee for Walmart grocery pickup orders of $30 or more. Walmart is also offering free grocery delivery on orders of $50 or more. Use code DELIVERY at checkout.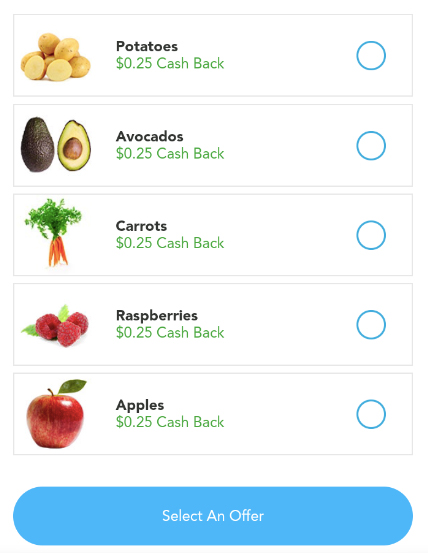 In Store:
Grocery Pickup: