This deal is in stores only.
Headed out for essentials? Check out the deal on Maybelline cosmetics at Walgreens. You'll need to sign up for a Walgreens Balance Rewards account to qualify to receive a $5 Register Reward when you buy two eligible items. To maximize your savings, clip Maybelline coupons to pay as little as $0.29 per item.
If you're unfamiliar with Register Rewards, check out how to coupon at Walgreens.
There are a few different options. Be sure to check them all out before making your purchase.
Just for You Coupon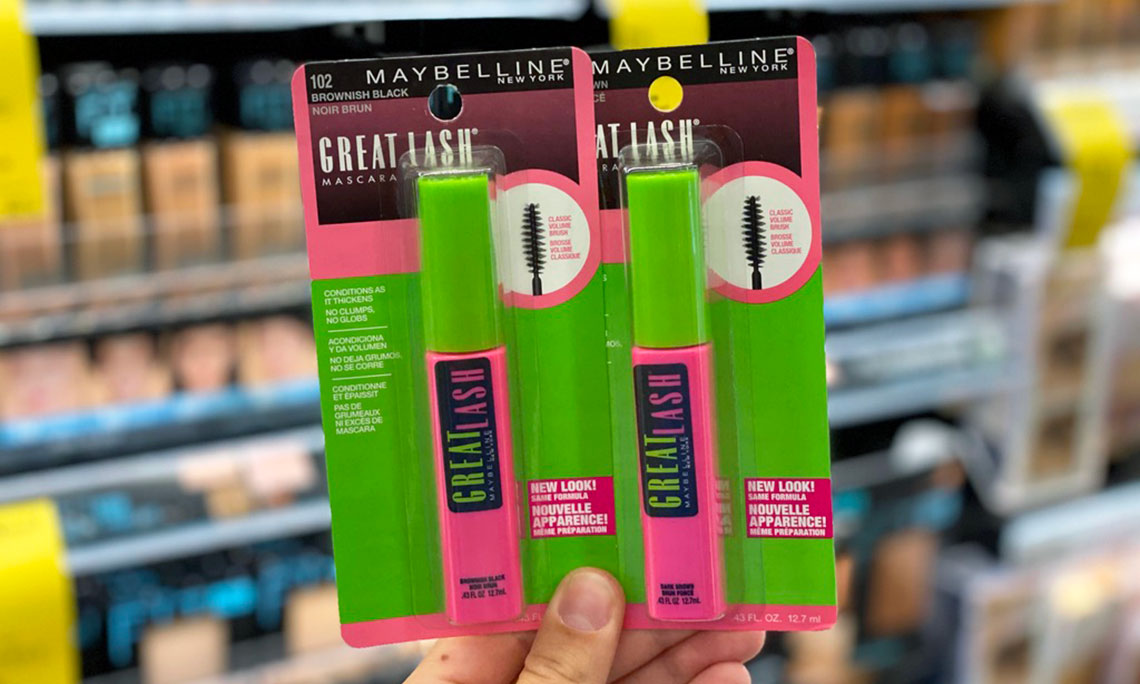 Check your Walgreens account for a $10/2 Just for You digital Maybelline coupon. Select two mascaras to pay $0.29 each. Remember that Just for You coupons vary by user.
Other Options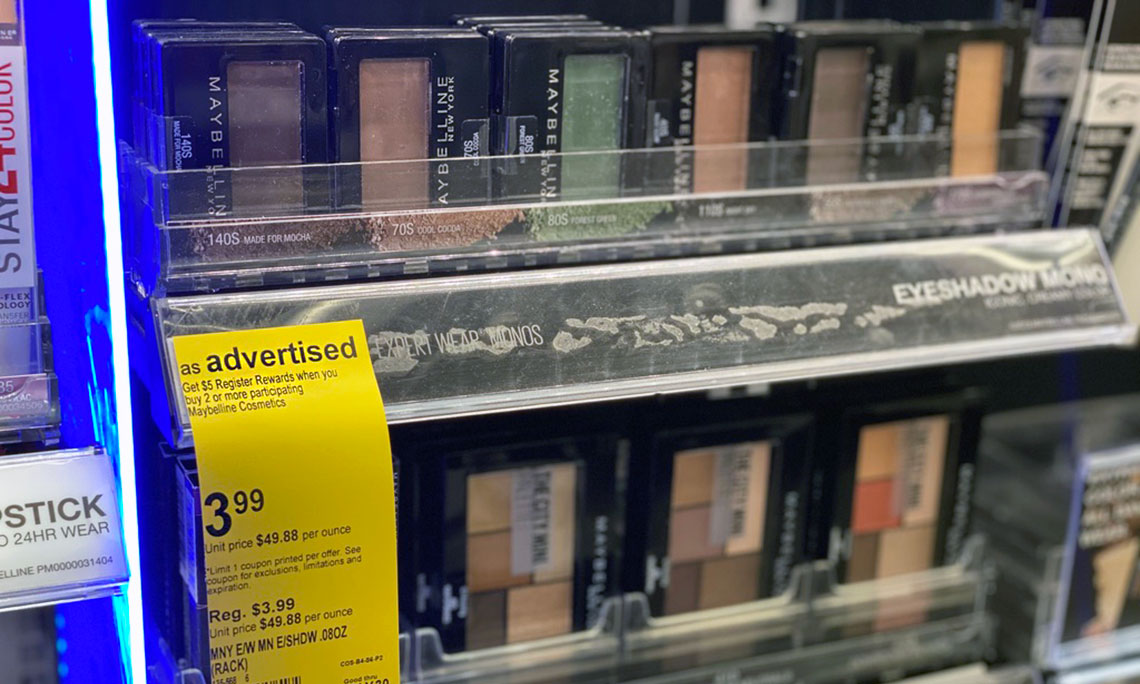 If you don't have the Just for You coupon, you can still clip a digital Maybelline eye cosmetics coupon. To maximize your savings even further, clip Maybelline coupons from the May 3 RetailMeNot Everyday newspaper insert. Pair these coupons with the corresponding items to pay as little as $0.49 each.
We abbreviated RetailMeNot Everyday as "RMN" in the scenario below. If you don't have a newspaper subscription, there are ways to get Sunday newspaper coupons for free.