If you're headed in store to Walmart for essentials, here are seven deals you don't want to miss. Use a combination of newspaper coupons, printable coupons and rebates from both Coupons.com and Ibotta to get all the products for just $9.19, or $1.15 each.
Because manufacturer coupons are involved, these deals are only available in store. To confirm that each rebate offer is available to you, activate them from Ibotta before shopping.
If you're new to couponing, read our comprehensive rebate app guide. Clip the required coupons from the March 8 SmartSource newspaper insert. After that, download the Ibotta app. To get the free hot dog buns, download the Coupons.com app.
KCL TIP: We abbreviate newspaper insert titles in our scenarios. SmartSource is abbreviated to "SS."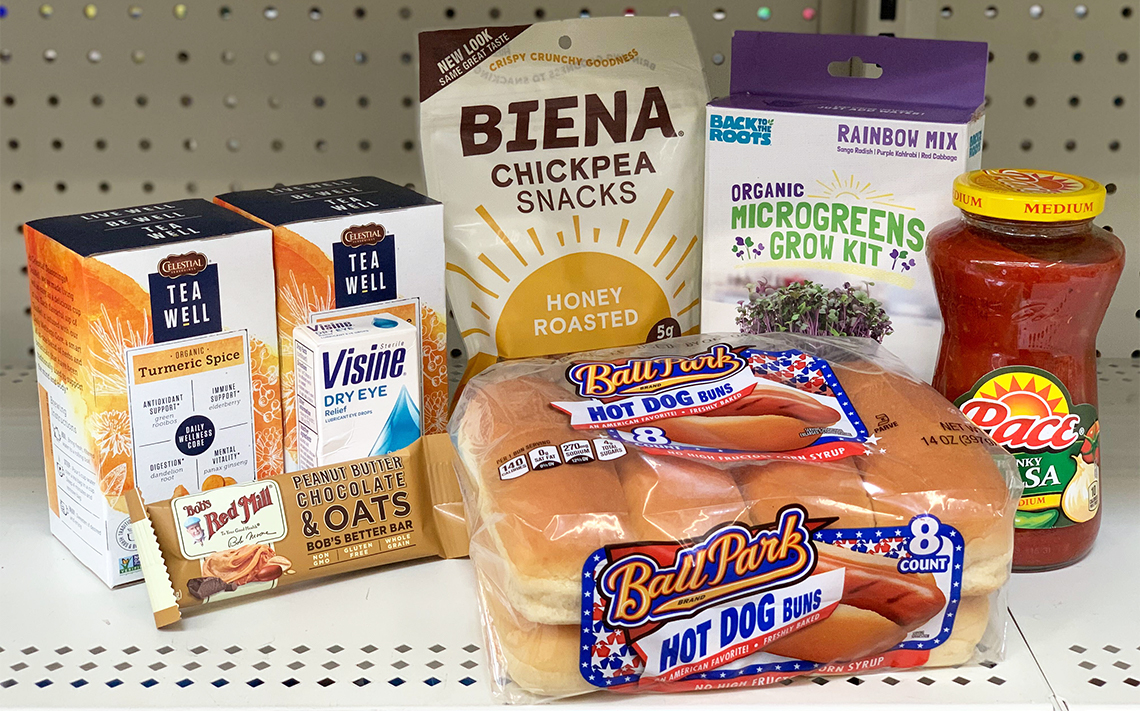 Use one $0.50/1 – Pace Salsa or Picante Sauce (coupons.com)
And use one $1.00/1 – Visine product .5 oz or larger, limit 1 (visine.com)
And use two $2.00/1 – Celestial Seasonings TeaWell product from SS Mar. 8
And submit one $10.00/1 – Back to the Roots Organic Microgreens Grow Kit, any variety, Ibotta Rebate (ibotta.com)
And submit one $1.50/1 – Visine 8 ml or larger, Ibotta Rebate (ibotta.com)
And submit one $0.10/1 – Any Brand Eye Drops, Ibotta Rebate (ibotta.com)
And submit one $3.98/2 – Celestial Seasonings TeaWell Boxes 16 ct, Ibotta Rebate (ibotta.com)
And submit one $1.00/1 – Bob's Red Mill Oat Bat, Ibotta Rebate (ibotta.com)
And submit one $0.25/1 – Ball Park Buns, Ibotta Rebate (ibotta.com)
And submit one $0.10/1 – Any Brand Hot Dog Buns, Ibotta Rebate (ibotta.com)
And submit one FREE – Any Brand Hot Dog Buns, Coupons.com Rebate, up to $2 (exp. May 26) (coupons.com)
Pay $28.60, submit for $17.43 in Ibotta credits and $1.98 Coupons.com credit
Final Price: $1.15 each when you buy 8
DISCOVER MORE WALMART DEALS