We found a great deal on Listerine mouthwash in stores at Rite Aid. Through May 30, you'll receive $2 BonusCash when you spend $10 on Listerine products. You'll also receive a $5 Visa Rewards Virtual Account when you buy a one-liter bottle of Listerine through July 13, with a limit of three offers per customer. To receive your Visa Rewards Virtual Account, create a Fandango rewards account and submit a photo of your receipt to ActivateRewards.com/Listerine. Your $5 Visa Rewards Virtual Account information will be sent to you in an email.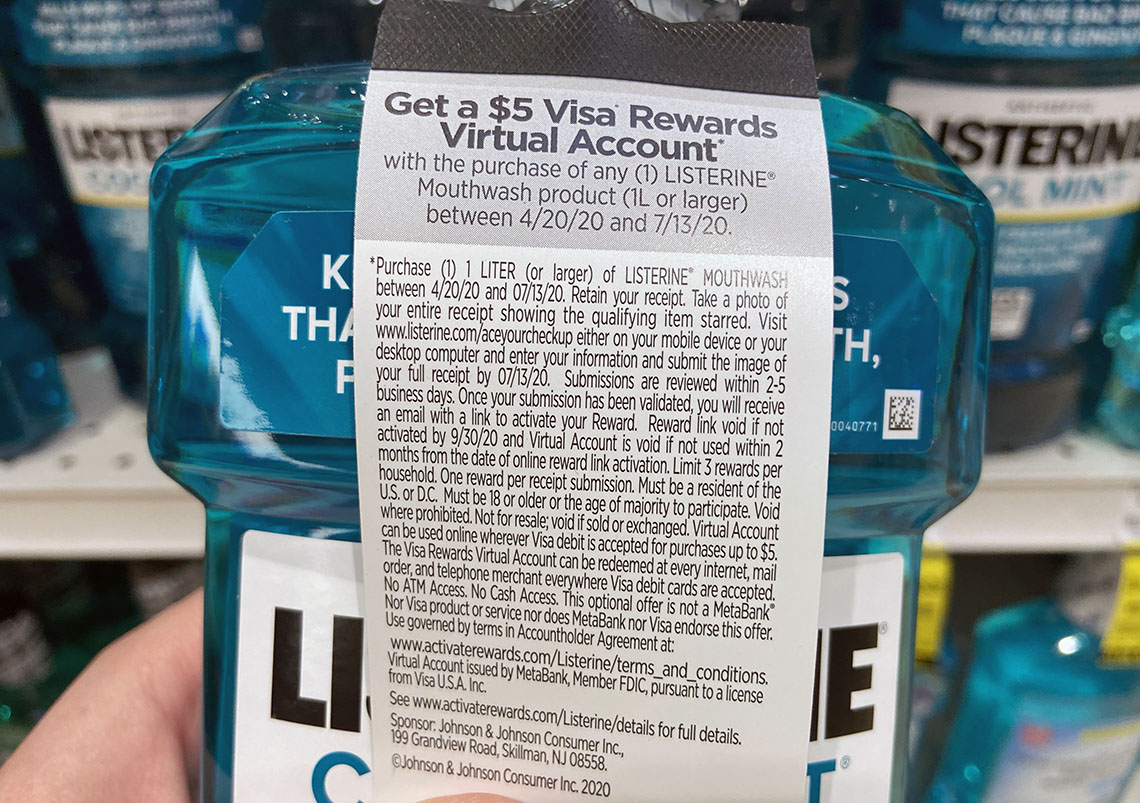 Because the Listerine is at full retail price, your Rite Aid Wellness+ status discount will apply. Gold status members will get the best deal with a $1.62 moneymaker, and Silver status shoppers will receive a $0.32 moneymaker. New Rite Aid shoppers will get a great deal at only $0.49 per bottle.
New to couponing at Rite Aid? Sign up for a Rite Aid Wellness+ account to access BonusCash promotions and to start earning your Wellness+ discount. Wellness+ discounts are earned by accumulating points from purchases and prescriptions, saving you up to 20% on nearly everything in the store. Read more about Wellness+ discounts at RiteAid.com, and check out how to coupon at Rite Aid for our best Rite Aid shopping tips.
For this deal, you'll do two separate transactions in order to earn two Visa Rewards offers along with the BonusCash promotion. Check out how it works in the scenarios below: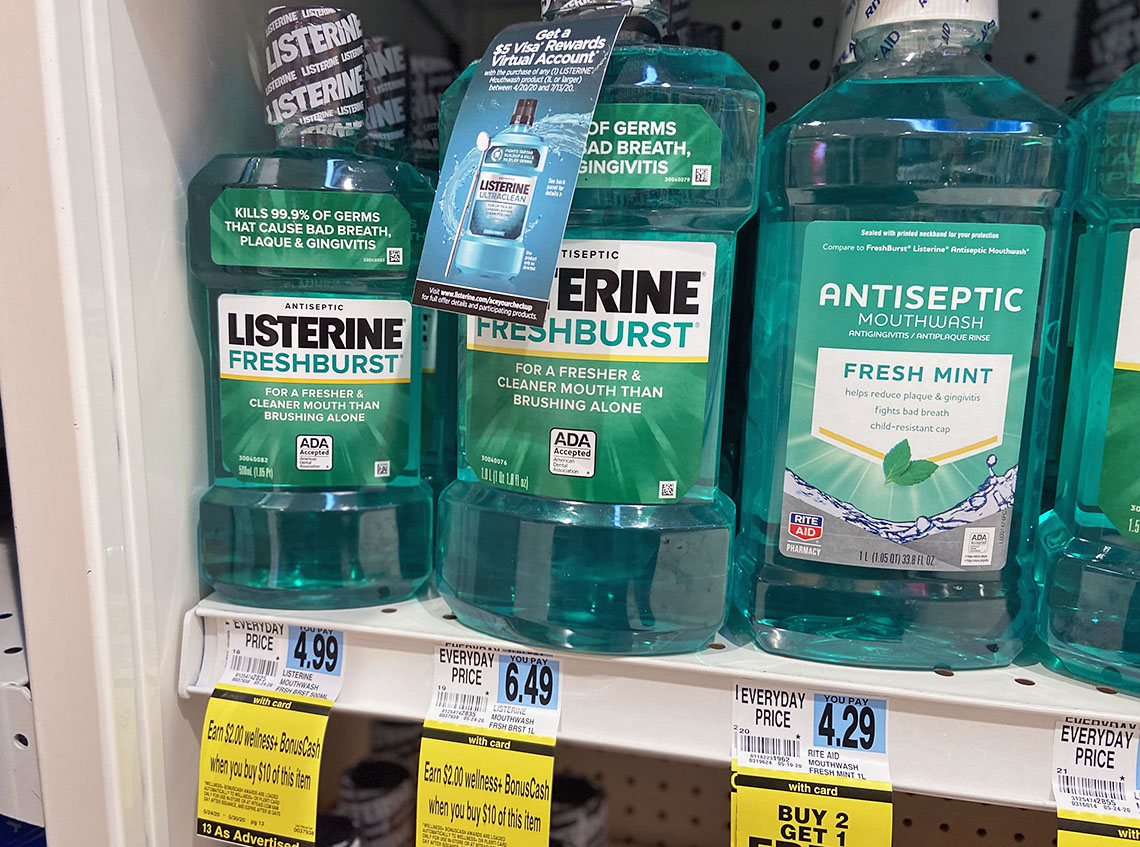 Gold
Transaction #1:
Transaction #2:
Total out of pocket: $10.38
Receive: $2 BonusCash and $10 in Visa Rewards Virtual Accounts
Total: $1.62 Moneymaker, when you buy 2
Silver
Transaction #1:
Transaction #2:
Total out of pocket: $11.68
Receive: $2 BonusCash and $10 in Visa Rewards Virtual Accounts
Total: $0.32 Moneymaker, when you buy 2
Bronze
Transaction #1:
Transaction #2:
Total out of pocket: $12.98
Receive: $2 BonusCash and $10 in Visa Rewards Virtual Accounts
Total: $0.49 each, when you buy 2