Today is the last day to use a $2/1 Rimmel coupon from the March 29 Smart Source newspaper insert. If you have this coupon, combine it with a BonusCash promotion at Rite Aid to earn a moneymaker this week. Keep in mind that this deal is available in stores only.
Through June 6, you'll earn $10 BonusCash when you buy three Rimmel, Covergirl or Sally Hansen cosmetics. This promotion has a limit of one per person. To access the promotion, sign up for a Rite Aid Wellness+ account if you haven't already.
For this deal, buy three Rimmel Extra Super Lash mascara twin packs and use three Rimmel coupons. Because these items are at full price, your Wellness+ discount will apply. Gold status members will get the best deal with a $5.22 moneymaker, while Rite Aid shoppers with Bronze status will get a $2.53 moneymaker.
If you don't have the coupon, you can still get a good deal. Check it out in the scenarios below: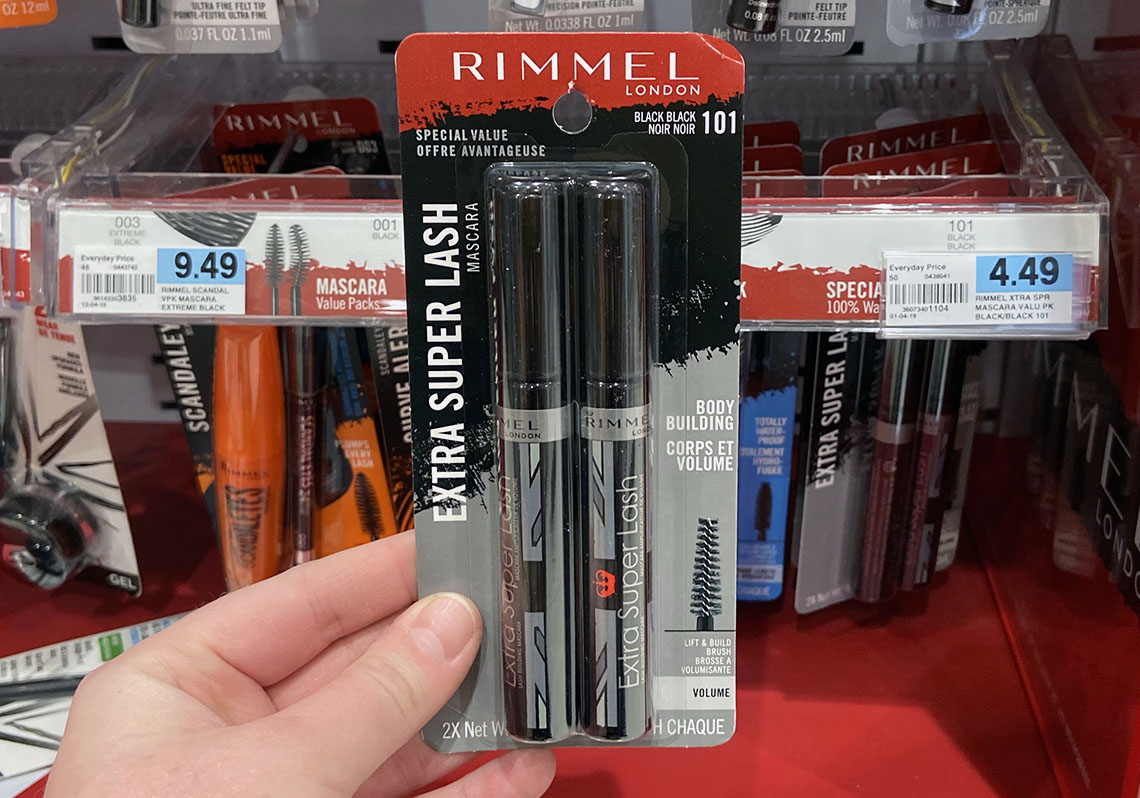 With Coupons
Gold
Bronze
Without Coupons
Gold
Bronze