Score major savings on Old Spice deodorant with a rare triple stack at CVS. Buy three Old Spice Ultra Smooth Deodorants and receive $4 ExtraBucks. Use a $3 digital Old Spice coupon to save at the register. After completing your purchase, submit for an Old Spice Ultra Smooth Deodorant Ibotta rebate offer. This rebate offer can be redeemed three times. Please note that there are separate Ibotta rebate offers for the 2.6-ounce and 3-ounce sizes of Old Spice Ultra Smooth, both of which are included in this promotion.
Make sure to download the Ibotta app before heading to the store. You'll also need to sign up for a CVS ExtraCare account if you don't have one already. Due to the Ibotta rebate offer, keep in mind that this deal is in stores only.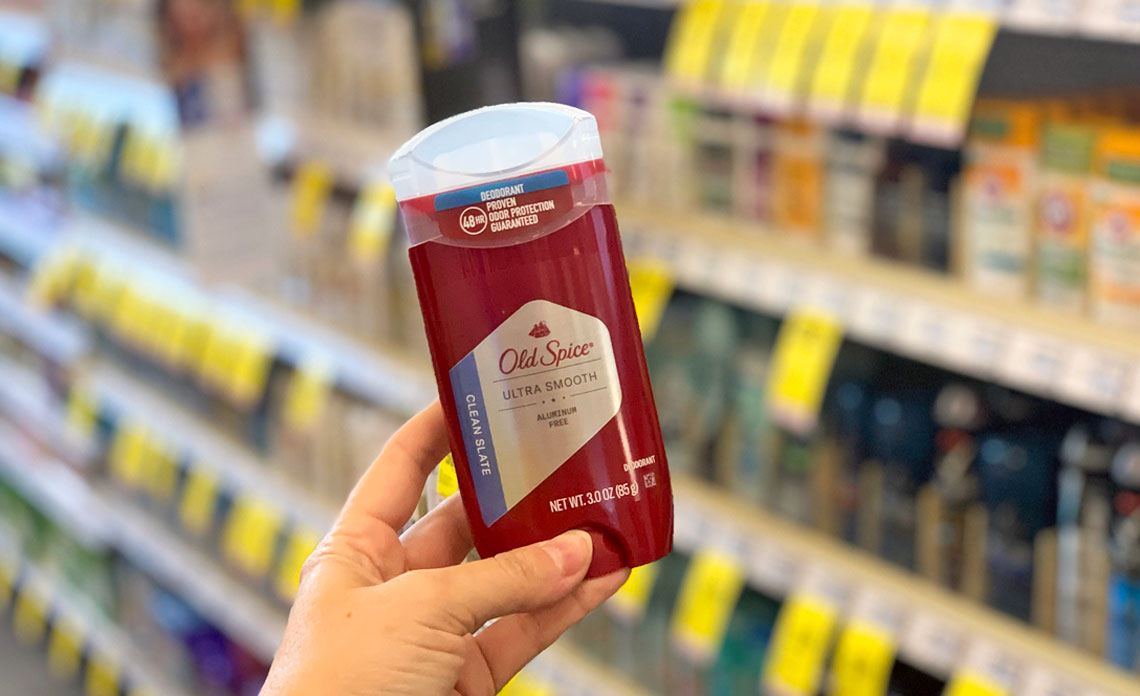 I also have an app-only coupon available for $0.50 off a purchase of any Old Spice deodorant. Stack it to pay $1.58 each.
Some users may also receive a store coupon from the Coupon Center for $2 off the purchase of Secret, Old Spice or Gillette deodorant. Combine all savings to pay just $0.91 per stick.