Walgreens is responding to the coronavirus pandemic in big ways. From setting purchase limits to offering free delivery on household essentials, Walgreens is taking steps to help their customers stay informed and safe.
The Walgreens coronavirus page has a ton of tips for implementing social distancing for shoppers, and as of Mar. 21, a Chicago-area Walgreens drive-thru has started testing for COVID-19. Through it all, they're also offering deals.
Here at the Krazy Coupon Lady, we're staying on top of the Walgreens weekly ad and highlighting the best coupons to use so shoppers can continue to save as much as possible.
Check out all the best Walgreens deals on KCL, and read below for shopping tips during the coronavirus pandemic.
Walgreens hours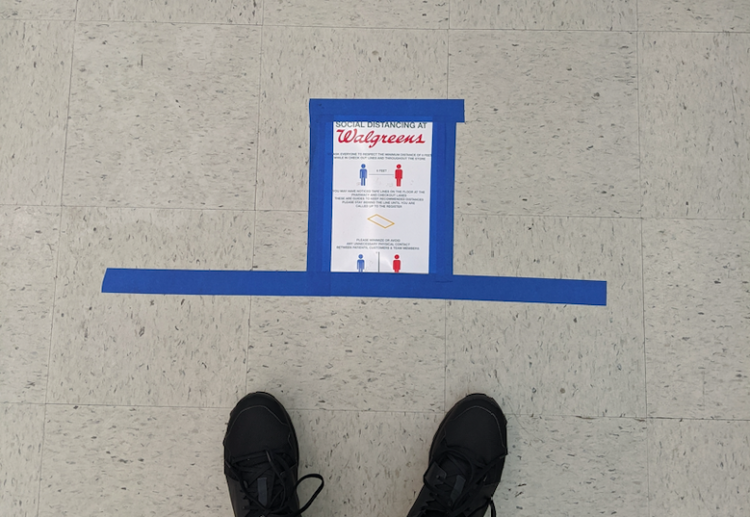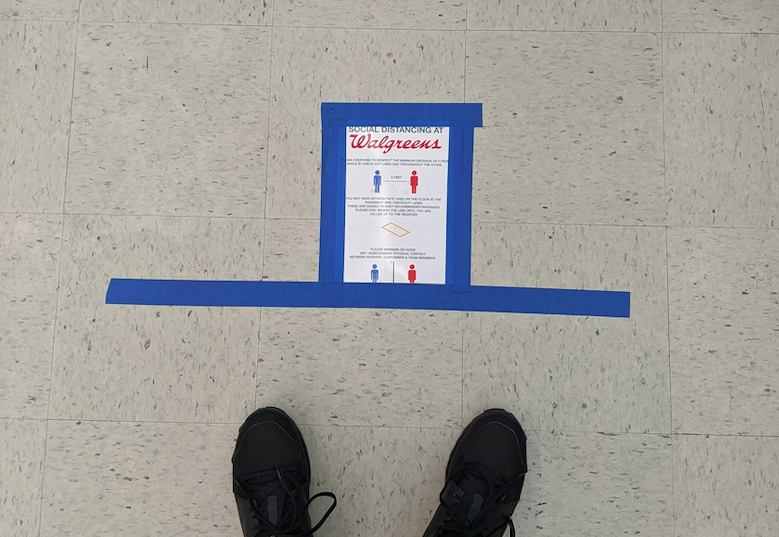 Walgreens hours have shifted since the coronavirus outbreak. Expect stores to be open from 9 a.m. – 9 p.m. on weekdays, with normally 24 hour Walgreens locations following the same hours (with the exception of drive-thru). The 24 Hour Walgreens stores with drive-thrus will continue to operate overnight. Check your nearest Walgreens' hours here.
Senior shopping hours
People over 55 years of age can shop Tuesdays from 8 a.m. – 9 p.m. online and in store. During this time, all regular-priced items are also 30% off. If seniors choose to shop online, then they can use code SENIOR30 to take advantage of this promotion.
Walgreens supply and shopping limits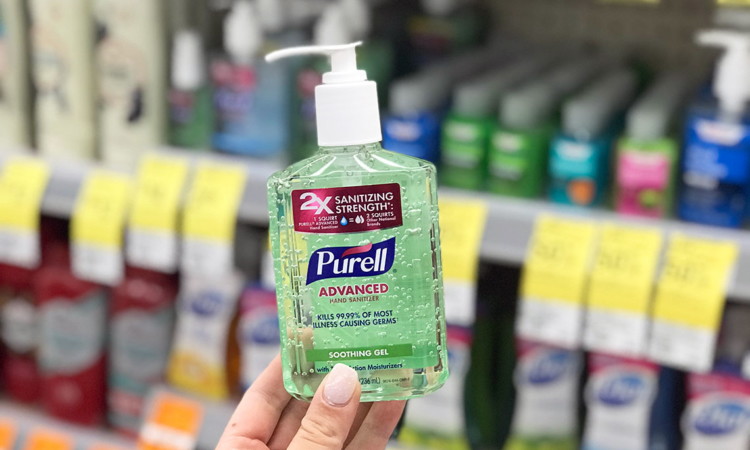 Because of the high demand for items like hand sanitizer and thermometers, Walgreens has set limits on what customers can buy.
Shoppers are only allowed to purchase two items per product category (per person) listed below:
disinfectant wipes and cleaners
face masks
hand sanitizers
hand soap
thermometers
gloves
over-the-counter pain and pediatric medicines
paper goods
baby formula
Rubbing alcohol, hydrogen peroxide, and over-the-counter cough and cold treatment purchases are now limited to four per product category, per customer.
Supply restocks
Walgreens is stocking shelves daily, thanks to their new modified hours. Although shipments are scheduled to come one to two days per week, trucks may be delayed due to the increased demand.
Returns
There's been no change to Walgreens' return policy since the coronavirus outbreak. As long as you have your receipt, you can return items within 30 days of purchase — for online and in-store purchases.
See the full Walgreens return policy here.
Walgreens pharmacy and prescriptions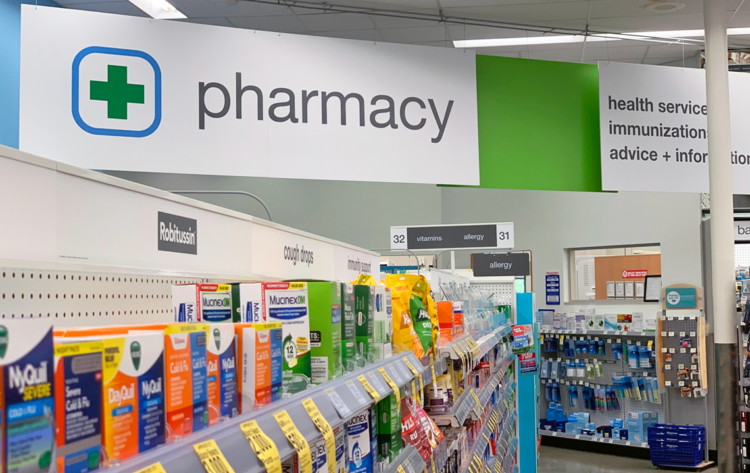 Instead of going into a Walgreens pharmacy to speak to someone about non-emergency, medication-related topics, shoppers can chat online with a professional 24/7 on Walgreens.com or through the Walgreens app.
You can also choose to pick up your prescription through Walgreens pharmacy drive-thru or choose delivery as soon as the next day. Walgreens delivery is free, and if you don't answer the door when FedEx rings, they'll leave the package on your doorstep.
Walgreens pickup and delivery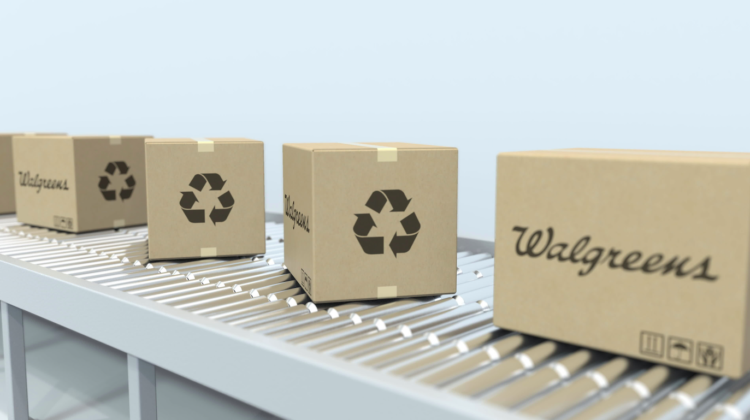 Pickup
Yes, Walgreens offers prescription and grocery pickup! There are no fees for grocery pickup, but right now it does take one to two days, so it's important to shop ahead.
Eligible items for Walgreens pickup include:
cleaning supplies and sanitizers
cough/cold, pain/fever, and immunity support
grocery items
infant formula/adult nutrition
medical supplies/first aid
paper goods
Delivery
To keep customers from having to leave their homes during the coronavirus pandemic, Walgreens delivery is now free with no minimum purchase requirement. You also have the option to ship to store.
Walgreens jobs and staffing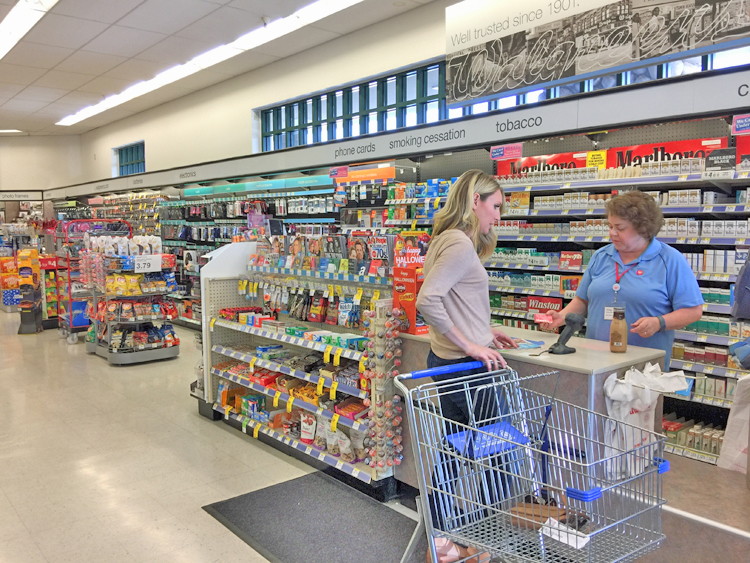 Walgreens recently announced that they would be adding more than 9,500 full- and part-time and temporary roles across the U.S. These new Walgreens careers include customer service associates, pharmacy technicians, and shift leads.
Walgreens' coronavirus response also includes giving all part-time team members $150 and all full-time workers $300 bonuses that will be paid out to employees in late April.
View all openings on the Walgreens careers page.
How to coupon at Walgreens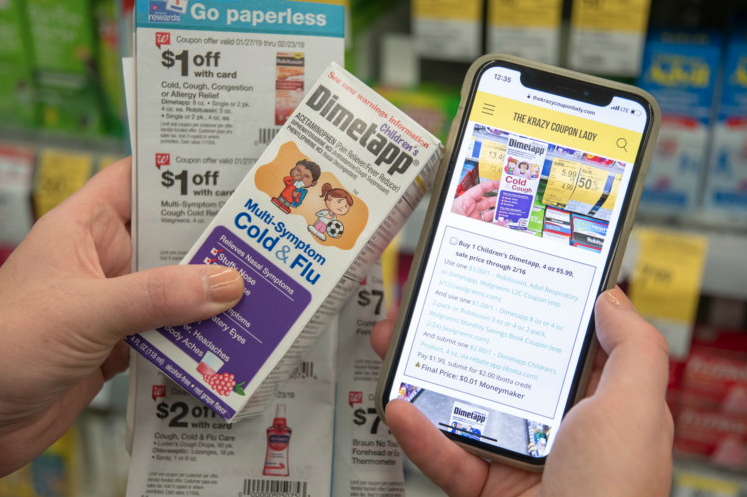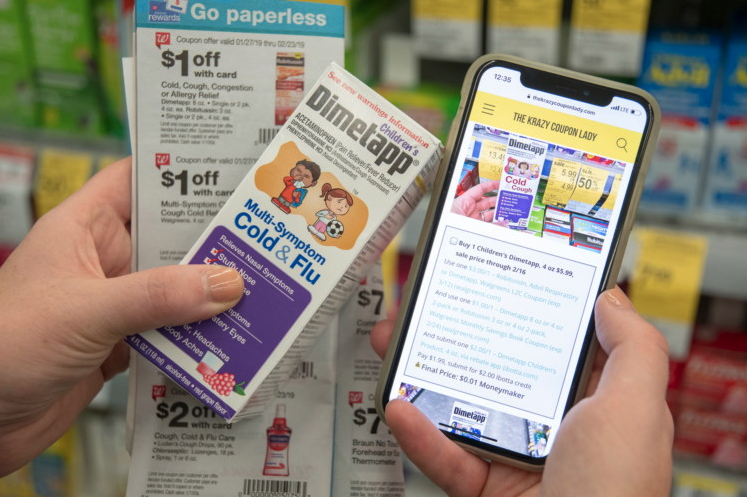 From Walgreens photo coupons to diaper and toilet paper deals, the Krazy Coupon Lady is all about finding the best ways to save at Walgreens. No, really — we stack all the discounts at Walgreens: Balance Rewards, Register Rewards, manufacturer coupons, store coupons…we heart combining Walgreens coupons so much. We'll show you how to in our ultimate guide, How to Coupon at Walgreens.
You'll also want to download our free Krazy Coupon Lady app so you get alerted whenever a stellar deal drops. Ready to start saving?