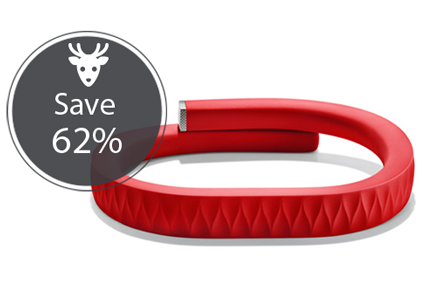 If you're looking for a great deal on Jawbone products, check out Zulily.com! Through November 24, the site has Jawbone fitness activity trackers and speakers on sale for over 60% off!
To give you an idea of the savings, Kohl's is offering this band at $59.99 on Black Friday. This is a hot deal!
New to Zulily? The site's shipping policy is a little different. Pay a one time shipping charge and get free shipping for the rest of the day. We suggest placing a small order with the lowest shipping charge possible, then going back to take advantage of free shipping on larger orders that day.
Visit Zulily.com and click on "Jawbone" to get started.
Here's an example of how to save:
Jawbone UP Fitness Tracking Bracelet (reg $130.00) $49.99
Shipping is free after a single order
Final Price: as low as $49.99 shipped