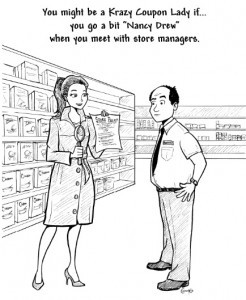 If you've been following The Krazy Coupon Lady for more than an hour, then you've heard us BEG you to print your store's coupon policy to keep with you while checking out. PLEASE Print out your store Coupon Policies and have them in your binder. Often, checkers aren't given the proper information (by their managers) and will be more than happy to follow the rules… when they know what the rules are. Don't get confrontational, rather politely hand them the policy and explain how you thought you understood the policy to read. Then, if you need to ask for a manager; policy in hand!
Find Your Grocery Store Coupon Policy:
If you shop at a grocery store that's not listed above, Read more about Requesting a Copy of your Store Policy!