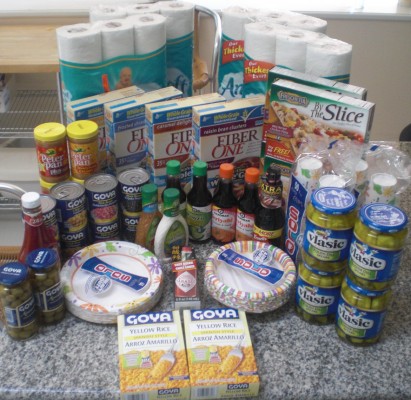 Well sorry, this is not really Safeway but my local grocery store was not listed, it is actually called Shoprite here in Baltimore. They have a special going on where they TRIPLE manufacturer coupons up to 99 cents. They limit you to four items which is not bad at all.
For the list of items, I went to www.savvystudentshopper.com and simply followed her easy to follow list of items to purchase.
Total was $120.97, spent $18.03 out of pocket, saved $104.94, total savings 86.7%
The cashier congratulated me, and I felt like the king of the castle, but then the lady in the isle next to me announced that she had saved $180 some dollars, holy moly!