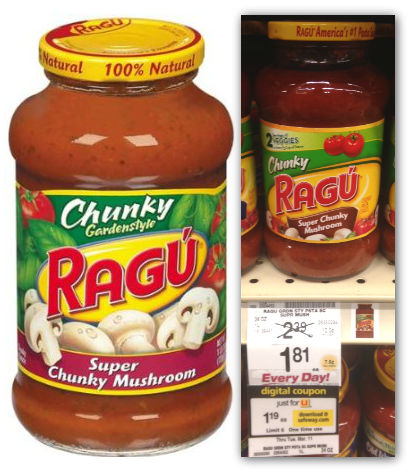 Ragu Pasta Sauce, as Low as $0.44 at Safeway!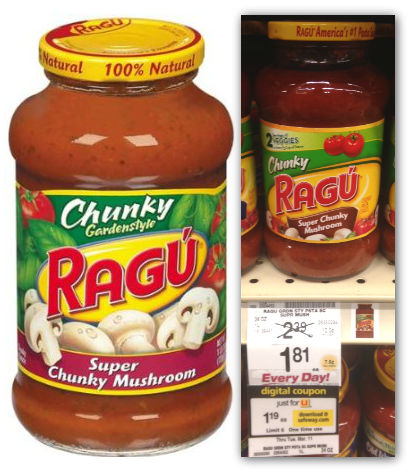 Get Ragu pasta sauce for just $0.69 this week at Safeway! This sauce is regularly $1.81 per jar. Use a $1.19 each Safeway Just for U digital store coupon to get a great low price. Stack the store coupon with a $1.00 off two manufacturer coupon to get each jar for just $0.69!

The Doubl'r is a regional coupon located in the weekly Safeway ad. It allows doubling of up to four newspaper coupons with a value up to $0.50 each. If you receive the Safeway Doubl'r in your area or if your store doubles coupons, this sauce will be just $0.44!