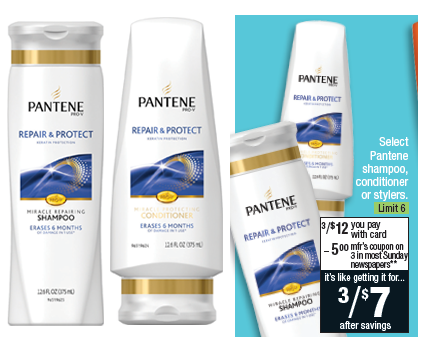 Head to CVS today to get an amazing deal on Pantene!
Here's what's happening:
CVS is running a 3 for $12 promotion on Pantene.
There's a Pantene manufacturer coupon in today's P&G insert. It will save you $5 on the purchase of 3.
There is also an electronic coupon center offer that will give Extra Care cardholders a CVS coupon for $1 off any single P&G item featured in the circular.
Combine all three to get Pantene for as low as $2 each!