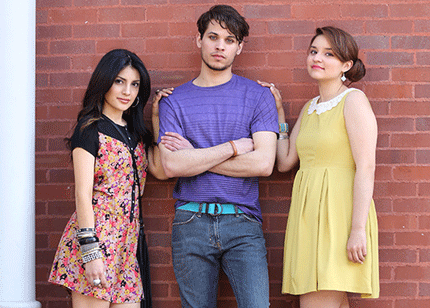 My trendy 16-year-old niece introduced me to Plato's Closet one afternoon while we were shopping in the city, and it's quickly become one of my favorite go-to stores for fabulous, bargain-priced apparel and accessories. This not-your-typical-consignment store allows shoppers to clean their closets and get instant cash for things they don't wear while also selling on-trend merchandise at affordable prices for both men and women.
If you are interested in trying a Plato's Closet, here's what the inside of a typical store looks like. So if this is your kind of place, here's what you need to know to make the most of it.
How Does It Work?
Plato's Closet is a consignment shop that buys a collection of clothes and accessories from a consignor on the spot for cash. The technique is similar to book buying techniques at Half-Price Books. Bring in new or gently-used clothes, get a quote, and decide if you want to sell all or some of your merchandise. Price per item varies, but you can expect a couple of dollars for a T-shirt or shorts, several dollars for blouses, jeans and skirts.
More expensive shoes and jewelry can net higher returns. The store will mark up your merchandise and sell it to make a profit, but they strive to offer up to 70 percent off mall prices. Learn more about how the process works here.
How Do I Get the Most for My Stuff?
Plato's Closet is most interested in buying current fashions, especially brands which cater to a young audience like A&F, Forever 21, Hollister, Miss Me, and Pink by Victoria's Secret. If you have some of these or others on the list in your collection, you are likely to earn a bigger payout for your merchandise.
Make sure all merchandise is in immediately sellable condition. Carefully launder and press clothes, making sure there are no stains or tears. Clean and polish shoes. Make sure jewelry has no loose beads or broken clasps.
Bring in apparel in season (or slightly before the season starts). Some Plato's Closets won't buy sweaters in summer or tank tops in winter—no matter how great the condition of these pieces. Their company Facebook page offers buying reminders.
Make sure all sizes are within their buying parameters. Most Plato's Closets only buy female sizes up to 16 and male sizes up to 40.
Try a different location. If one location is saturated with, for instance, jeans, your merchandise might be turned away, even if its condition is stellar. Try an alternate location before giving up; another location might need what you have.
Stay on trend. Remember, KCLs: no mom jeans, no baggy velvet sweats. Make sure your merchandise is what teens/young adults want: think maxi dresses, tight-fitting tops, ballet flats, and anything in a striped pattern. Need more specific ideas? Plato's Closet keeps an online style report to help you see what's hot.
Opt for a store credit. Some locations offer a 10 percent increase of the "price" paid if you take it in store credit as opposed to cash.
Does Plato's Closet Offer Sales?
Absolutely! They wouldn't be a clothing store without sales, right? Here's a sampling of some popular sales:
Grab Bag Sale: Go in, grab a bag, and fill it for one base price. Since locations are franchised, there are some differences in time and price. Most Grab Bag Sales are fill-for-$10, fill-for-$15 or fill-for-$25 (depending on the region). The bags are given in-store, and most can hold between eight and 10 items.
Clearance Racks: Like in many apparel stores, merchandise at Plato's Closet also gets clearanced. So even those $15 Lucky brand jeans you saw last week that you weren't certain about might be more attractive at $7.50. Find the clearance section in store, and check it often.
Clearance-for-a-Buck Sale: When clearance items don't move fast enough, some locations offer a special promotion where any clearance item is only $1. Can't go wrong with a price like that!
Call your Closest store to learn exact dates of sales and any restrictions, and you can also ask about other available promotions (like a grand-opening sale, a BOGO sale, etc.).
What Do Others Think About Plato's Closet?
Teens' and 20-somethings' responses to shopping at Plato's Closet are overwhelmingly positive. They love the variety and affordability and are also quick to share shopping tips, like this one from a shopper named Shannon who posted, "The day I went I got $5 off for spending at least $30 dollars by sending a text to Plato's Closet." Advance notice of promotions like this can be discovered in store or by tracking Facebook.
KCL shoppers also love Plato's Closet for some of the same reasons. Here's what one shopper shared in our own Brag Lounge back in May:
"If any of you live near a Plato's Closet, their Grab Bag sales are absolutely fantastic. You pay $10 to fill a bag full of BRAND NAME CLOTHES! The woman at the register told me, before the epic grab bag discount, my total would've been about $190. I paid 21 dollars and got 4 pairs of Hollister Jeans, 2 American Eagle, 6 dresses, 3 jumpers, and 9 shirts; I seriously only bought two bags, so LOOK FOR A PLATO'S NEAR YOU!"
Are There Any Other Opportunities?
In addition to selling your personal merchandise to a Plato's Closet, you can independently own a franchise location. But if that's not in the realm of possibility, how about a part-time job, complete with an employee discount?
Have you scored an incredible Plato's Closet find? Brag about it in the "Comments" section below.