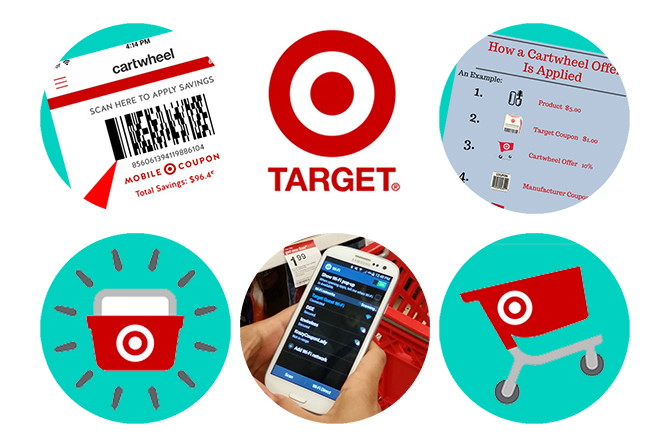 If you're not using the free Target Cartwheel app yet, you're missing out on some of the easiest savings out there! Here's what you need to know about Cartwheel so you can take your savings to the next level:
1. Save up to 75% without coupons.

Target Cartwheel was made for mobile, but you don't have to have a smart phone to access the savings. You can browse through and add offers to your unique bar code online as well. Then, just pull up the bar code on your phone or print it out and present it as you would a coupon. All the offers you've added will come off in one scan.
Tip: If you don't have a smart phone, you can tape your printed-out bar code to the back of your phone or wallet so you'll always have it (your unique barcode never changes)!
2. Stack Cartwheel with a 5% REDcard discount, a manufacturer coupon, a Target coupon, and a rebate offer.
Along with store and manufacturer coupons, Cartwheel discounts can also be stacked with rebate offers (like those from Checkout 51 and Ibotta), as well as your Target REDcard!
Tip: Having a Target REDcard doesn't mean having another credit card—you can use the free debit card version at any Target store and online for extra savings and exclusive cardholder perks.
3. New Cartwheel offers come out on Sundays.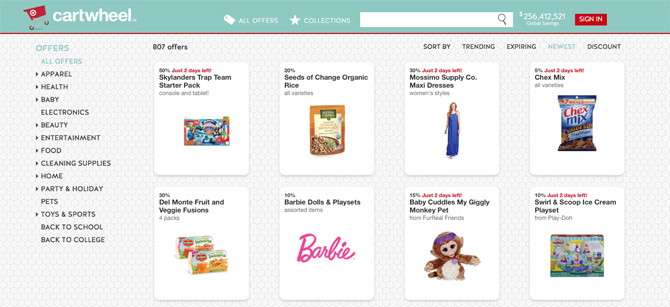 Every Cartwheel user has access to the same offers, and just like Target coupons, most new Cartwheel offers are available on Sunday morning. But make sure you also check daily for any special offers as well. Many high-value, limited-time offers become available at random.
4. Cartwheel offers are deducted after a Target coupon and before a manufacturer coupon.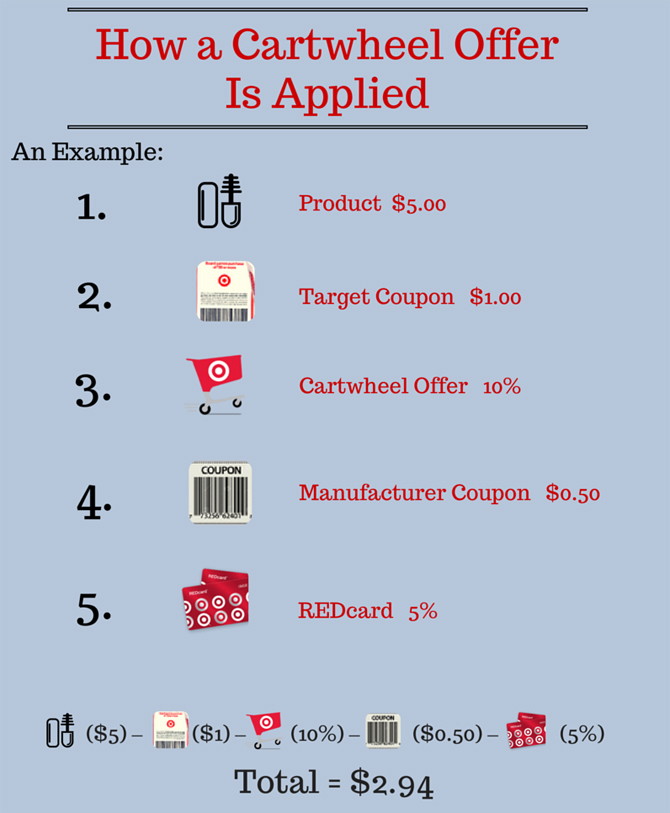 Most cashiers have been trained to scan your bar code after all coupons have been handed over; however, Cartwheel offers don't come off last—they come off after a Target coupon and before a manufacturer coupon discount. The 5% REDcard discount, on the other hand, does come off last (see example above). To redeem rebate offers, just upload your receipt into a rebate app when you get home.
5. Check if a product has an offer by using the built-in bar code scanner.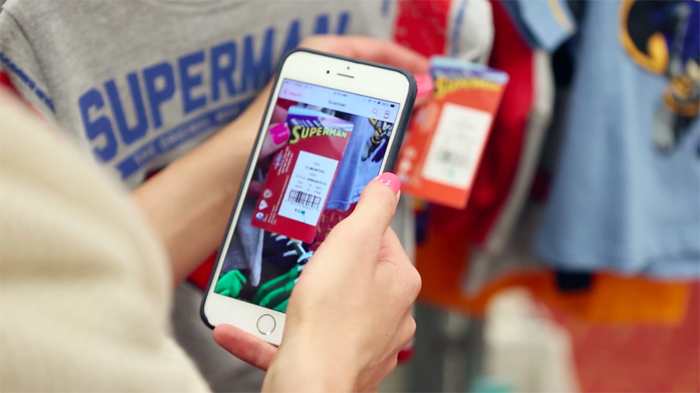 As you know, the temptation to buy something not already on your shopping list is high at Target. Let the built-in scanner help you determine whether something is worth the extra cash.
For more details, check out this video.
6. Use the free guest Wi-Fi when you have poor signal.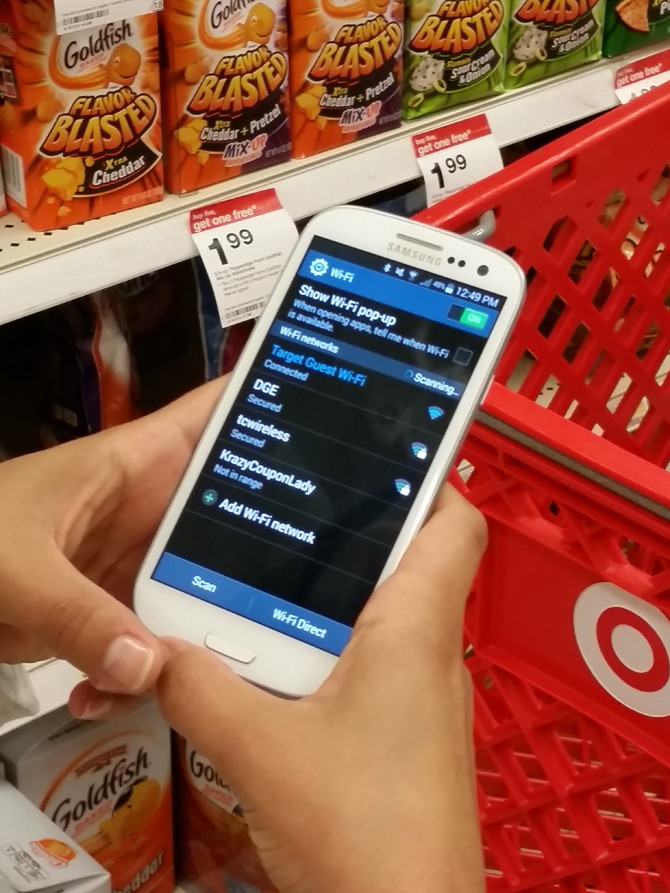 Can't pull up Cartwheel because you have low signal? Don't fret! Connect to Target's free guest Wi-Fi to access offers. Or, if you'd rather not mess with Wi-Fi, just take a screenshot of your barcode before shopping (and after you've added all offers) and show the photo to the cashier.

7. Redeem more offers by unlocking badges.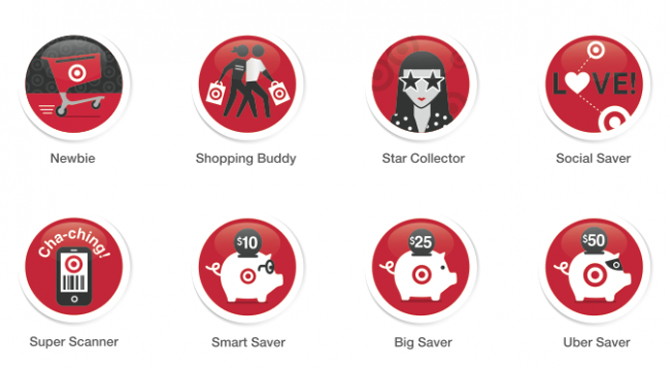 Everyone who signs up for Cartwheel is automatically given 10 offers to redeem per transaction. You can redeem more by unlocking badges. Basically, the more you use Cartwheel, the more you unlock.
To speed up the unlocking process, sign up through Facebook and interact with friends. When you have friends on Cartwheel, you can see what deals are trending and add offers directly from your activity feed.
8. Use an offer up to 4 times per transaction and a bar code up to 6 times per day.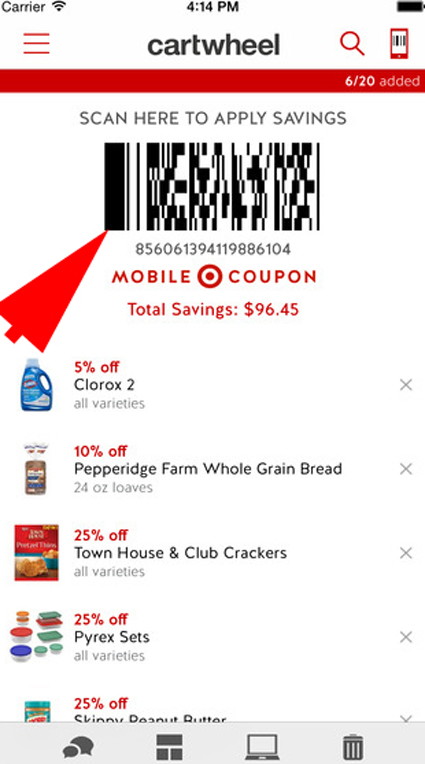 9. Find the biggest discounts in the Weekly Ad and Hot Deals collections.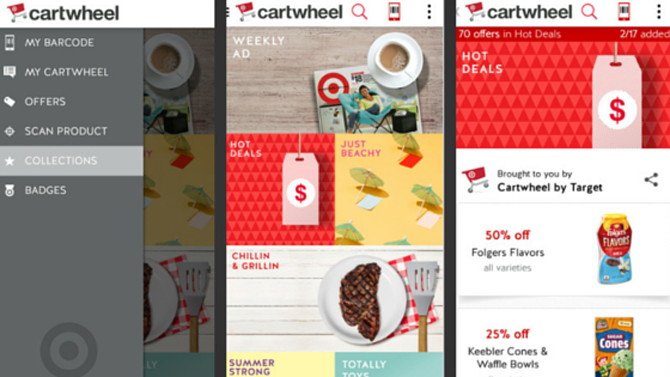 Get extra savings on what's already on sale with offers that are listed in the Weekly Ad collection. In the Hot Deals collection, you'll find savings that range from 25% – 50% off. This is where you can save big by stacking these discounts with coupons, your REDcard, and rebate apps.
10. Use Cartwheel at self checkout.
[caption id="attachment_1306766" align="aligncenter" width="670"]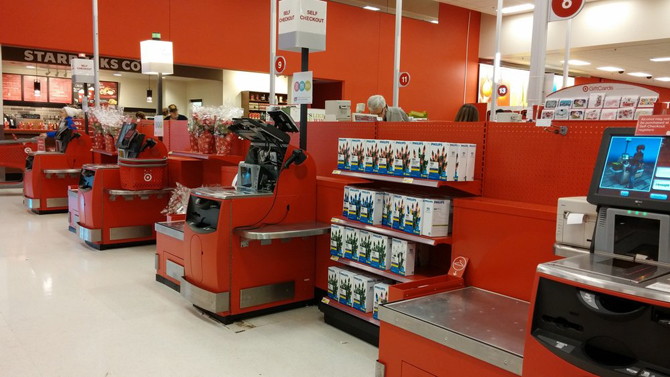 Via 
Yelp
[/caption]
Just ask a self-checkout attendant to input the bar code number for you.
Tip: A lot of people have seen success in scanning their Cartwheel bar codes at self checkout by using the handheld scanners. This doesn't seem to be consistent across stores, however. Try it though, and if it doesn't work, just ask an attendant to help you.