We're reader-supported and only partner with brands we trust. When you buy through links on our site we may receive a small commission at no extra cost to you. Learn More. Product prices and availability are accurate as of the date and time indicated and are subject to change.
Yes — everyday Walmart prices are low, but Walmart clearance deals are often so good, they'll make you regret ever paying full price.
Walmart has the best clearance deals of any retailer today. And yes, I'm including in that list Target clearance, Kohl's clearance, and even the Ross clearance sale in January that's now a TikTok sensation.
Because Walmart handles all of their own clearance markdowns and doesn't ship off overrun inventory to salvage stores, all those dirt-cheap Walmart clearance items stay hidden on the shelves. And while these clearance items don't necessarily jump out at you, they're sitting right there, waiting for you to scoop them up pretty much any day of the week.
The average Walmart store's clearance section has lots of items priced under $10, but the cheap stuff isn't all you'll find. Walmart actually has clearance electronics — like everything from smartphones to smart TVs. And expect to see big brands in the toy clearance section, including higher-priced items like hoverboards and Little Tikes play equipment.
We rounded up all our top tips for spotting Walmart's hidden clearance and scoring the best clearance discounts at Walmart year-round. You'll be weaving your way through the Walmart aisles and treasure-hunting like a pro before you know it.
Don't forget to download The Krazy Coupon Lady app, and text HACKS to 57299 for more smart shopping tips sent straight to you.
Psst…here's a peek at a few of our recent Walmart clearance finds:
See the rest of the sunscreen clearance deals we found in our roundup post. We even paired them with Ibotta rebates for bigger discounts!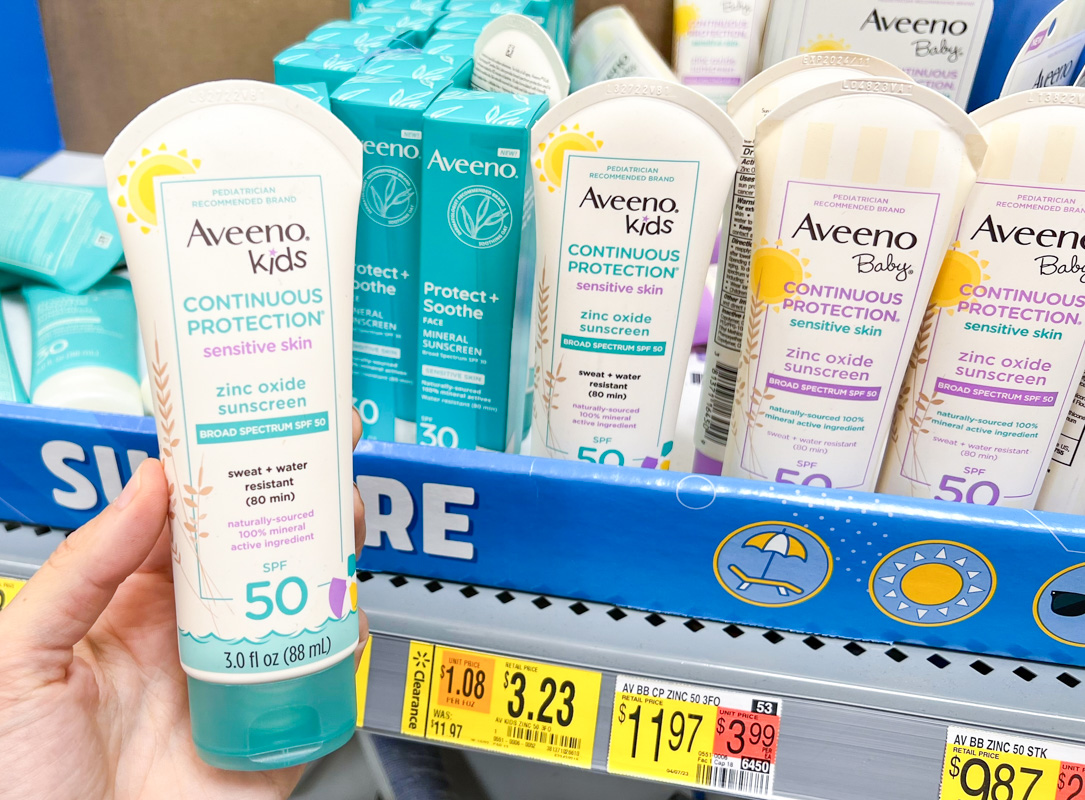 REBATES TO SUBMIT
PRICE SUMMARY
Pay $3.23, submit for $3 Ibotta credit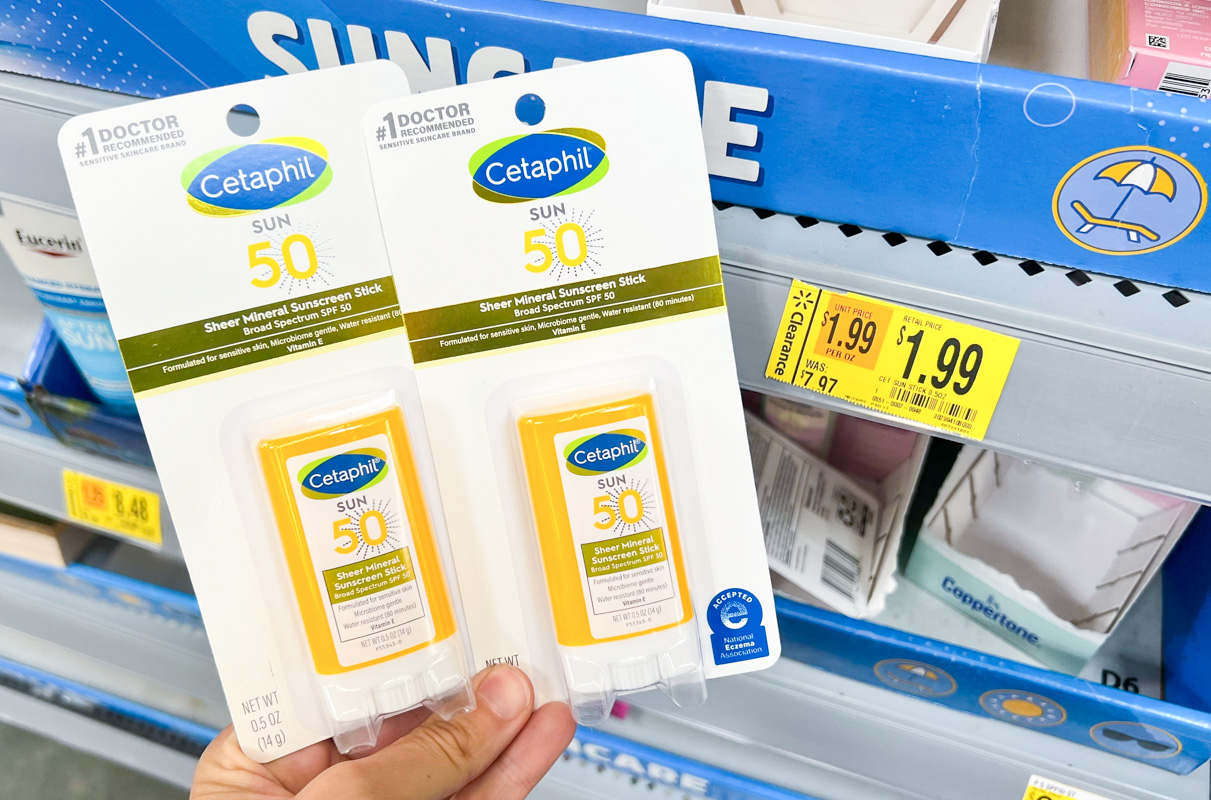 REBATES TO SUBMIT
PRICE SUMMARY
Pay $1.99, submit for $1.75 Ibotta credit
1. Walmart clearance prices are frequently cheaper than marked.
Walmart's system digitally updates clearance prices in their database, regardless of whether a store employee takes the time to put a new yellow clearance sticker on the product. And there are thousands of clearance prices happening at any given time at any given Walmart store. So the most up-to-date yellow clearance stickers you see on an item are not always accurate.
That means there's a bit of an Easter egg hunt waiting for you in the Walmart clearance aisles — and you won't be the only one looking.
In my experience, at least 1 in 10 clearance items at my Walmart stores are mismarked. Once I find the first mismarked clearance item, I tend to uncover a gold mine. That one item often represents a whole section that hasn't been manually marked down to reflect the current price. On the day I found this Yankee Candle deal for $6.04, all the candles around it were also cheaper than marked.
2. To find Walmart hidden clearance, use the 'check a price' feature in the Walmart app.
The Walmart app has a handy feature that lets you check the price of any item in the store by scanning its barcode. You must have your location services turned on (or connect to in-store Wi-Fi) in order to get accurate prices for the store you're shopping in.
The price you see in the app is the price that will ring up at checkout — period. This Mainstays shower caddy had a yellow clearance sticker for $4, but when I scanned to check the price, it came up as only $1.
When the price in the app comes up lower than the yellow sticker price, that's a Walmart hidden clearance item. Now the trick is to keep scanning and find more!
To open the Walmart price scanner tool in the app, look under "Services" and then go to "Check a price." Or, tap the little barcode icon in the top right corner of your search bar in the app.
TIP: Sometimes when you're checking Walmart clearance prices, you might find an item actually priced higher than marked. If this happens, make sure to tell the cashier at checkout because it'll require a manual price reduction in order to match the sticker price.
3. Walmart secret clearance prices can reach a whopping 95% off.
It's not rare for Walmart clearance prices to reach 90% off or more. And prices can drop as low as $0.25.
This Schwinn adult bike helmet only cost me $1. Really! That's 95% less than the original retail price of $19.95.
The last time I shopped Walmart clearance at my store, I found numerous $5 items marked down to $0.50, a cool 90% savings. I also found small jar candles that were regularly $5 marked down to $0.25, or 95% off.
The crazy-low clearance prices make you feel like you're shopping at a thrift store, and not Walmart. I swear — sometimes Walmart clearance items are cheaper than buying secondhand. That's why some folks make a side hustle out of flipping hidden Walmart clearance items on Facebook Marketplace, Craigslist, or even eBay.
Related: Here's when it makes sense to shell out money for a Walmart Plus subscription.
4. Hidden Walmart clearance is sprinkled throughout each department.
Don't just make a beeline for the main Walmart clearance aisle on your next trip to the store. Some stores leave clearance items on endcaps or even tucked away in their respective aisles. I tend to find a lot of Walmart clearance items in the "Home" section or near the garden center (if your store still has one).
Clearance electronics will still be in the security cases, but you can scan the barcode on the yellow sticker right through the glass. If you can't get the scanner to work through the glass, just ask an employee to get the item out for you so you can scan it.
Remember: Walk the whole store, look out for yellow clearance stickers, and have your phone out and ready to scan.
5. Most Walmart clearance markdowns happen within the first week of the month.
If you want to be the first to score clearance deals at Walmart, prepare to head there during the first five to seven days of the month. That's when you'll see the most markdowns and the widest selection of Walmart clearance items. They'll continue to mark additional items down throughout the month, depending on the season and inventory, so always keep an eye out.
The other great time to find Walmart clearance is at the end of a season. For example, September is a great time to find patio furniture, garden supplies, pool toys, lunch boxes, and school supplies on clearance. And January is always a good time for fall and holiday clearance as well as cheap winter gear.
6. Walmart clearance toys hit 75% off twice a year — once in December and again in June.
If there's one thing to keep your eyes peeled for when shopping, it's Walmart clearance toys. Kids lose interest in toys so fast, and someone is always having a birthday party — so why not load up the toy closet for cheap?!
Some of the best Walmart toy clearance deals start in mid-December and again pop up in June when a variety of top toys are up to 75% off. Discounts can go up to 90% off the original price, but again… selections are slim by then.
In July 2023, I hit the jackpot at my local Walmart store. Here are some of the top toy finds I scored during the last Walmart Toy Clearance event:
Near the end of the sale, the toys that are still on the shelves will hit 90% off, but by then, the selection is extremely thin. My best advice is to buy clearance toys when you see them at 75% off so you have a wider selection and don't risk missing out.
Related: Need inspiration on the hottest toys of the year? Take a peek at the Walmart Top Toy List.
7. Shop the Walmart Christmas clearance to save 50% – 90% on holiday items.
Stock up on next year's holiday decorations a whole 364 days early. The very best Walmart Christmas Clearance deals happen immediately after the holiday.
As with most retailers' after-holiday clearance schedules, Walmart sells remaining decor and gifts for at least 50% off starting the day after the holiday. And the discounts only go up from there.
Walmart Christmas clearance begins at 50% off on Dec. 26 and will climb to 75% off during the first week of January. While these discounts used to jump to 90% in mid-January, more shoppers are heading to the store to score after-Christmas clearance deals each year. So, it's rare for items to still be around by the time they're supposed to hit 90% off.
TIP: Sometimes you'll even find holiday clearance before the holiday, so be sure to use your barcode scanner to find hidden clearance prices the week before Christmas. In December 2022, Walmart started their in-store Christmas clearance at 25% off on Dec. 21.
8. Look for patio furniture clearance deals in July and September.
There are two main Walmart patio furniture clearance sales to look for each year.
The first will likely happen in mid-summer, around the fourth of July. This is when Walmart starts to prep for the next season by offloading summer inventory. You'll find markdowns on a bunch of patio furniture and decor. I've seen $49 dining sets, $50 firepits, and 3-piece bistro sets for $80 around this time.
But the September patio furniture clearance is probably the best. Walmart runs deals from Labor Day through the middle of the month. This is when you'll see hail-mary markdowns to make room for early holiday items.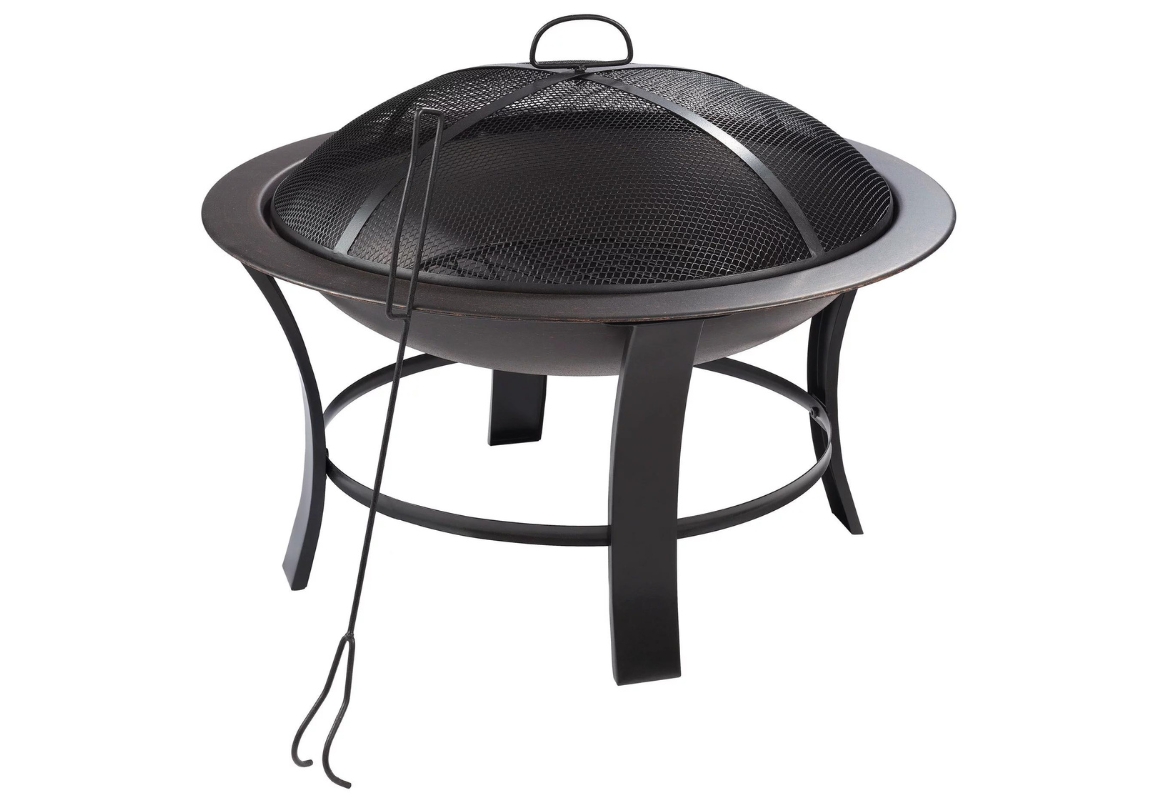 Shipping:
Free with Walmart+ or on orders of $35+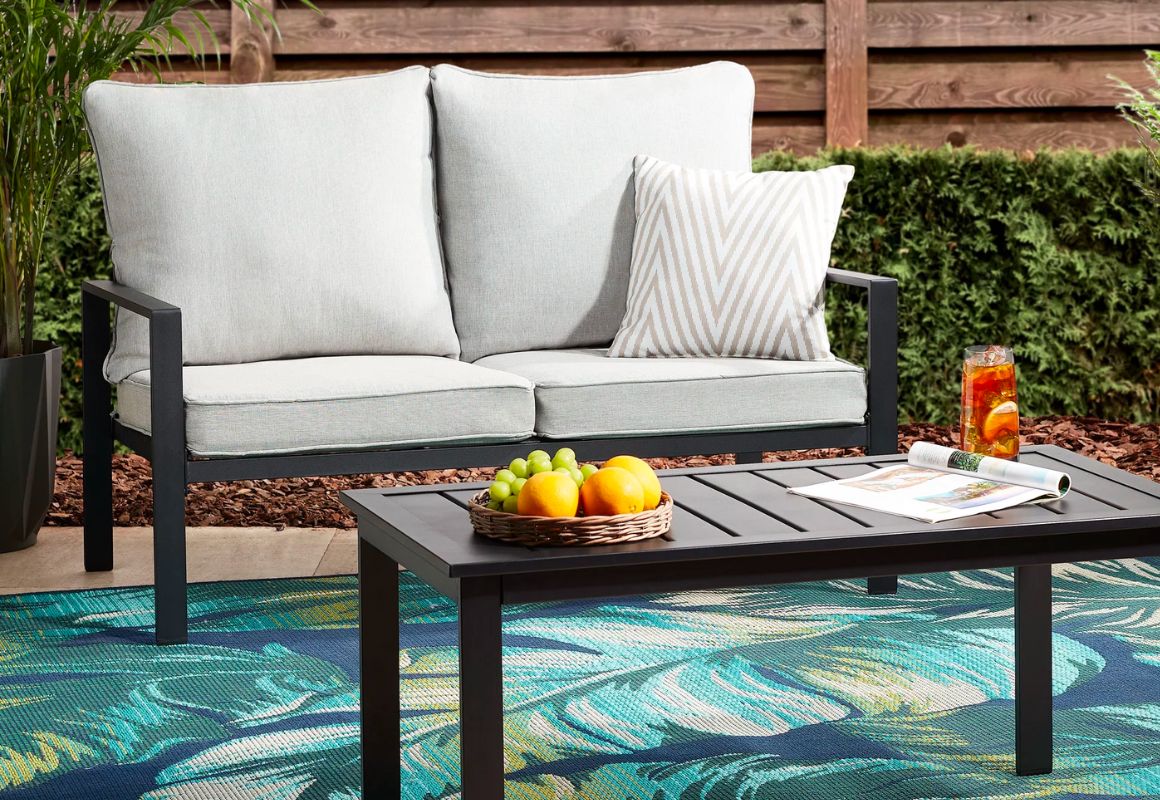 Shipping:
Free with Walmart+ or on orders of $35+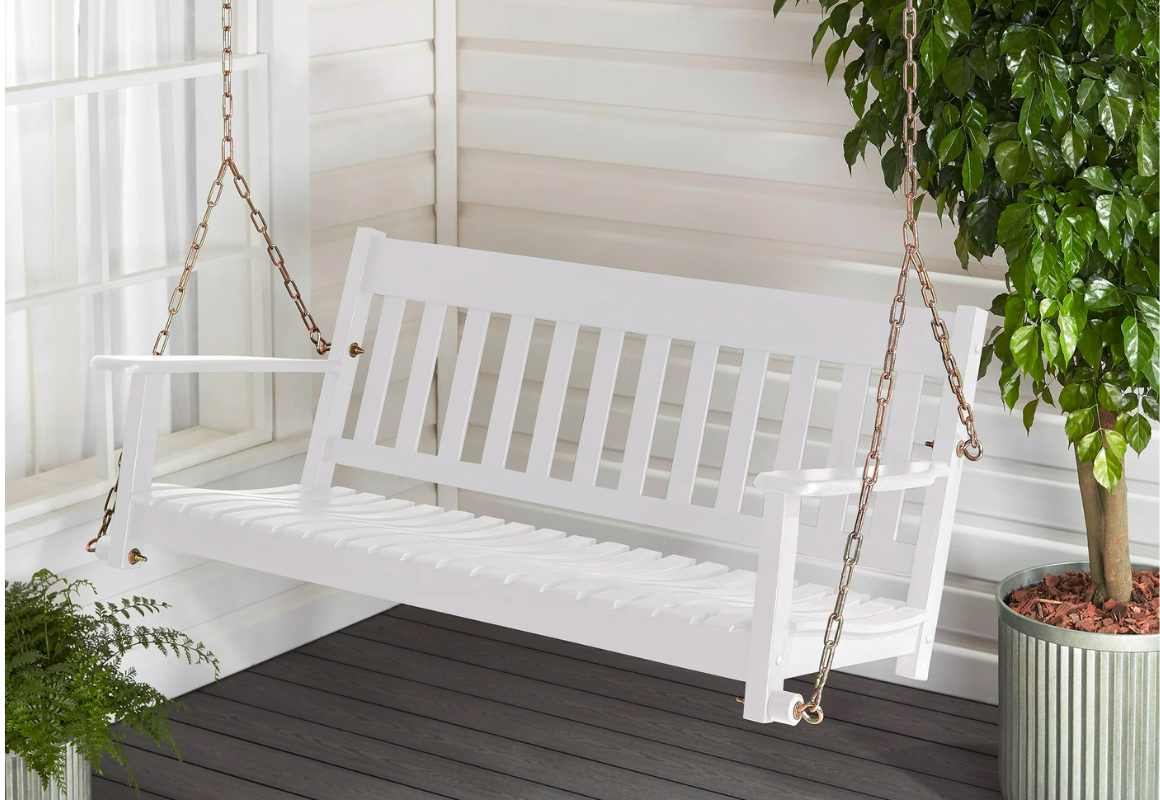 Shipping:
Free with Walmart+ or on orders of $35+
9. Produce, meat, and bakery items go on clearance one day before their 'best by' date.
I've heard managers refer to this as a "customer value markdown." Basically, they'll mark down the items the day before their "best by" date, typically around 8 p.m. the night before that date. My store has a big wire rack of all the bakery items by the milk and eggs section. I love to go there late at night to grab discounted donuts for the kids to munch on in the morning.
But if you notice that it's the day before the "best by" date and the price is not marked down, simply bring the item to a manager. If the system allows it, they'll go ahead and mark it down for you. Never hurts to ask!
If the item's starting to look pretty rough (like strawberries left in the fridge for too long), they won't sell them at all.
Related: The Flashfood app can also help you find deep discounts on food near you that's reaching its "best by" date.
10. Look out for dented cans with yellow tags to save a few bucks.
Most Walmart stores have designated areas for dented cans with discounts. Ask a worker to help you find this spot, or if you find a damaged item without a discount, ask for one. If you're buying food regularly at Walmart, you're going to want to check out our guide for how to coupon at Walmart.
Keep in mind, the dent can't be too big and can't be along the seams of the can. If that's the case, you won't be able to buy it. They'll just throw it out for safety reasons.
TIP: When you buy dented cans, you can still use manufacturer coupons, Walmart promo codes, and cash back offers (like from Ibotta or Checkout 51). Check out the best food coupons available now.
11. Use Instagram hashtags and Facebook groups to find Walmart clearance deals.
Finding secret Walmart clearance items can feel a little like searching for a needle in a haystack, especially when you know so many items are often unmarked or mismarked. You'll want to start scanning everything in the store, and let's be real about that — scanning everything at Walmart could take days.
This is where social media comes into play. I like to follow Instagram hashtags to see what other people are finding at any given point in time.
Here are some hashtags I find most helpful:
I'm also a huge fan of the Walmart Clearance Shoppers Facebook group. People all over the country post their Walmart clearance finds all day long, and I've learned a lot from their strategies and super low-priced finds.
Checking social media before heading to the store can help you know which items to scan based on what other people find. You may spot items that are missing their clearance sticker or marked down for more than what the sticker says. And you can even post your own brags on social media to help fellow shoppers out!
12. Ask store managers if they know of any other Walmart clearance sales happening.
Unlike Target, Walmart stores can have clearance sales that are unique to their location. Even if the clearance deal seems pretty good already, the manager might give you an additional discount if it's merchandise that hasn't been selling fast enough.
Plus, it always helps to get to know the staff at the store you visit regularly. I once heard about a clearance deal for 50% off gaming monitors. My closest Walmart didn't have them in stock but confirmed the low clearance price for me. So, I drove to another Walmart, where I found the gaming monitors in stock, but they didn't have a clearance tag. I asked the store manager if he would honor the clearance price at the other location, and he did.
Your mileage may vary with this, but being friendly and communicating with store employees can go a long way.
13. Don't read too deep into the last digit on the clearance price tag.
If you've been deal hunting for a bit, you've probably heard "secrets" about Walmart price tags through the grapevine. For example, I've been told that all Walmart clearance prices end in ".00," or that any item with a price ending in "1" is a final markdown.
But honestly, don't believe the hype. All the price tag rumors I've come across are false, except that Walmart clearance items will continue to see a price drop once per month until they sell. So don't get too hung up on the numbers.
14. You can return Walmart clearance items within 90 days.
Yes, the Walmart return policy allows you to return clearance items; those items aren't final sale. As long as you have proof of purchase (like a receipt or order confirmation email), you can return clearance items within 90 days, just like most items at Walmart.
And if you shop between Oct. 1 and the end of the year, you get extra time for your returns thanks to Walmart's extended holiday return policy. You can return anything you buy during that period all the way through the end of January.
15. Don't expect clearance prices to go back up — they're not like Walmart Rollback prices.
Once an item is marked as clearance, it can still drop in price, but it's not going to ever go back up to its original price.
Walmart Rollback items, however, usually go back to their regular price since they're just limited-time deals at Walmart.
16. Does the Walmart app show clearance prices? It sure does — if you know where to look.
Secret Walmart clearance is much more difficult to find on Walmart.com unless you know where to look. To see all clearance prices from Walmart's home page, go to Departments > Deals > Clearance. Or you can type the word "clearance" into the search bar on the home page.
From there, you'll have the option to see all clearance or find clearance items that are under specific dollar amounts. You can also choose to filter by "in store," which will give you the clearance products you can buy online and grab with Walmart Pickup.
17. Download The Krazy Coupon Lady app and set up deal alerts for "clearance."
KCL tracks all the best clearance deals out there at any given time, including at Walmart and other top stores. With The Krazy Coupon Lady app, you can turn on deal alerts for "clearance" and get notified any time there's a can't-miss offer at a store.
Be sure to add Walmart to your favorite stores in the KCL app to never miss a major savings opportunity!