Tired of spending serious cash on groceries, household staples, apparel and things for the family? Or maybe you don't have time to scour the web for deals and coupon codes.
Whether your end-game is to save on groceries, or retail, or get started down the path to coupon stacking — this guide to couponing like a boss in 2021!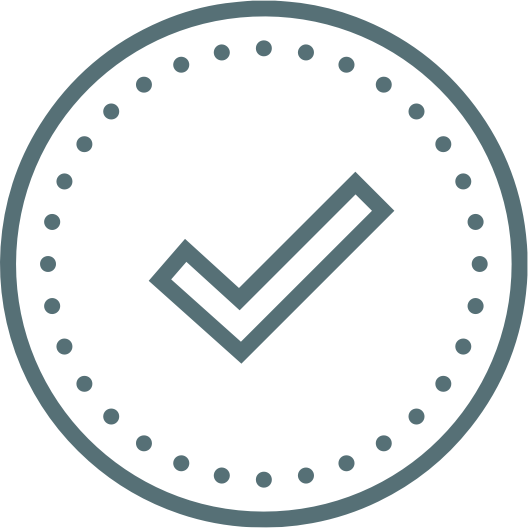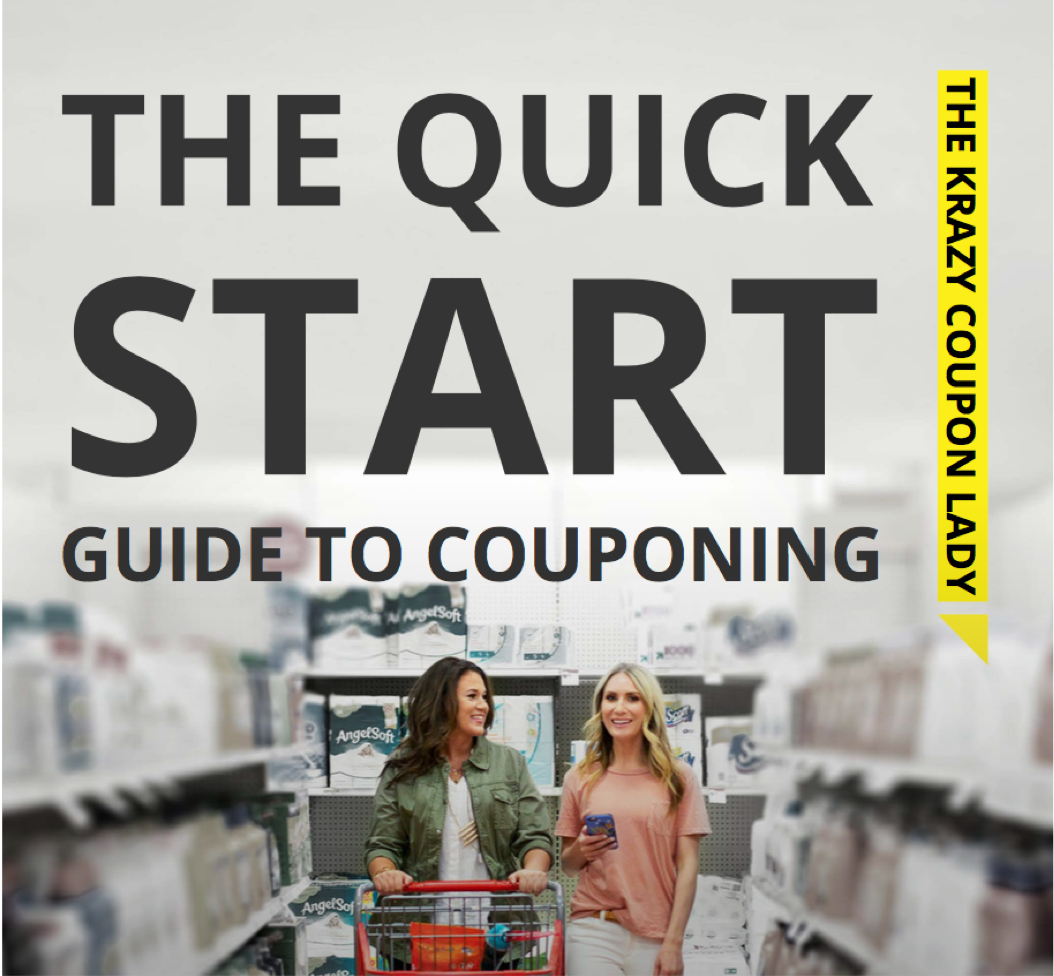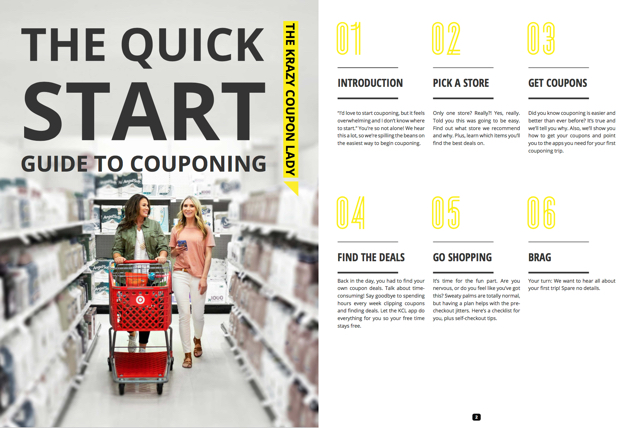 Quick Start Guide to Couponing with KCL
First things first: Download the FREE KCL Quick Start Guide to Couponing!
Learn exactly how to choose a store, get free coupons and the apps you need, and find the best deals on your favorite brands.
Couponing Terms You Need To Know:
One Coupon Per Purchase

You'll see this in the fine print on most coupons. Words like "purchase" or "purchase of item" mean you can use one type of coupon for every individual item purchased. Purchase 20 items, use 20 coupons.

SS/RMN/PG

There are 3 types of coupon inserts distributed in the Sunday paper: Look for PG (Procter & Gamble) on the first Sunday of every month and SS (SmartSource) and RMN (RetailMeNot) on most non-holiday weekends.

Stacking

Stacking means layering coupons, sales, rebates, and promotions to build the biggest overall discount possible on an individual product.

Money Maker

A term we use when the final price after coupons, rebates, gift cards, and "on your next order" coupons falls below $0.00. When you earn back more than you pay out, it's a moneymaker.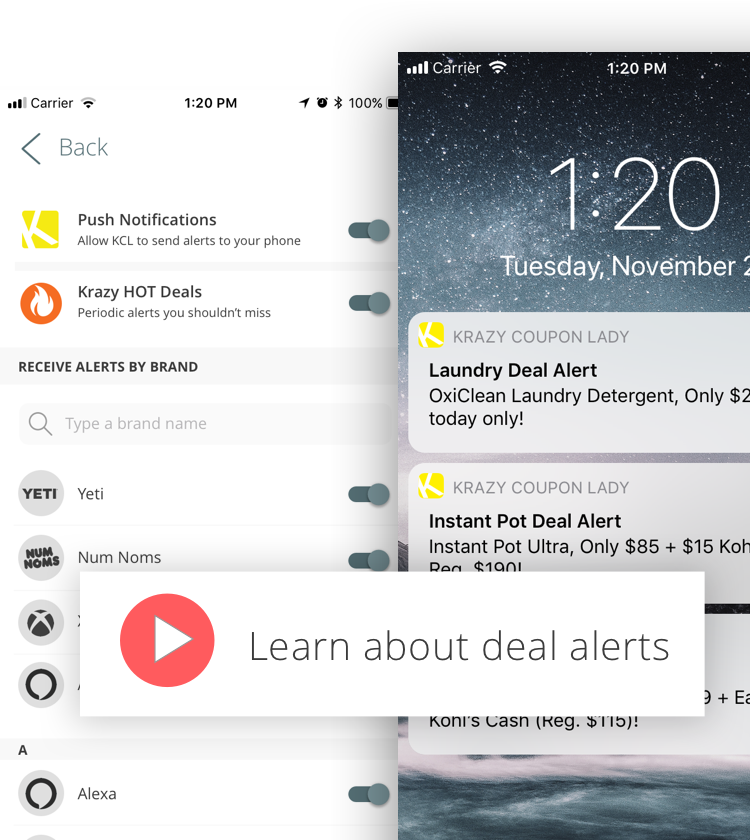 The Krazy Coupon Lady App
Cut your deal-finding time in half
Print coupons straight from your phone
Customize deal alerts by product or brand
Browse more than 100 new deals every day
Create a shopping list and save deals for later
Learn money-saving tips and tricks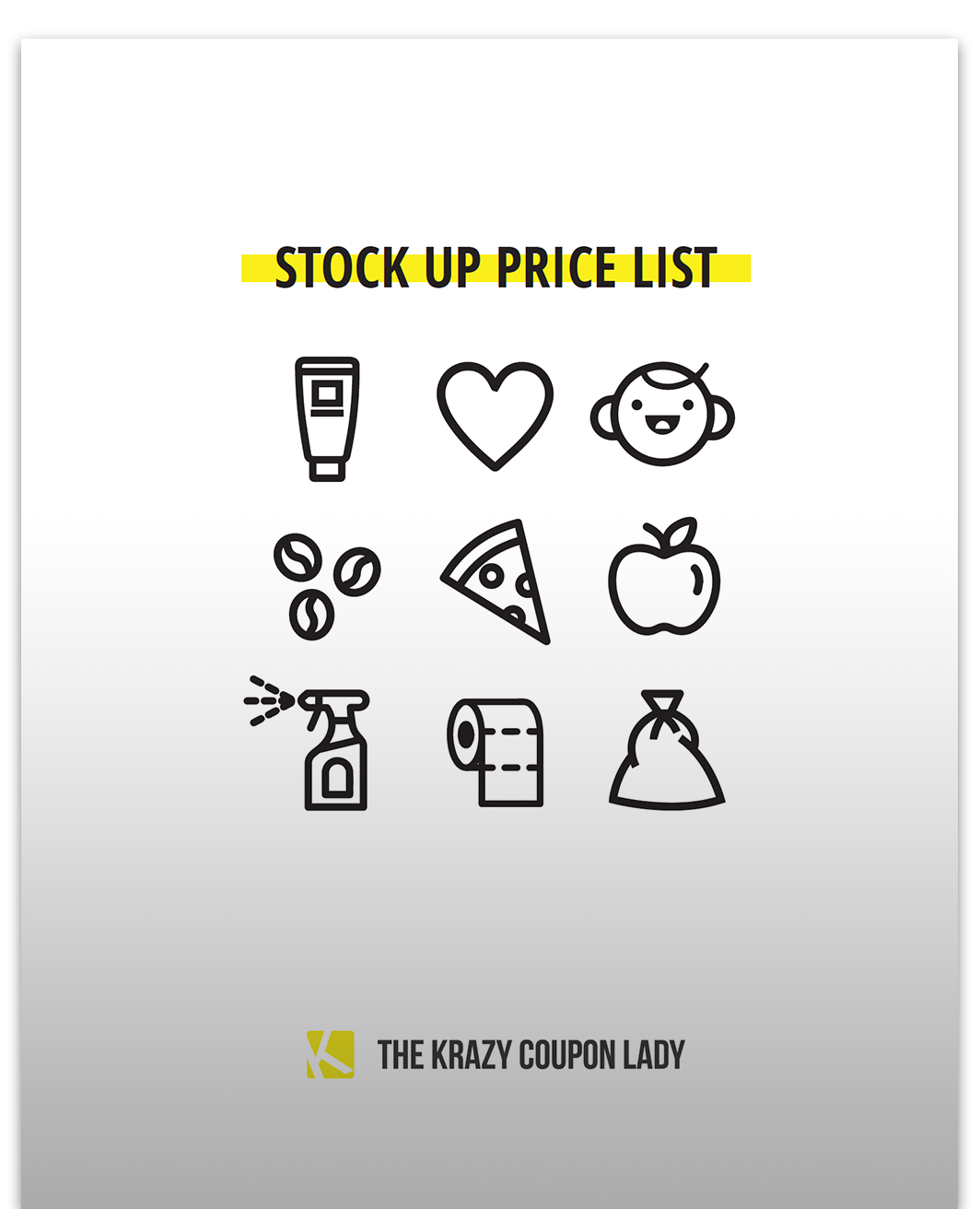 How to Know When to Stock Up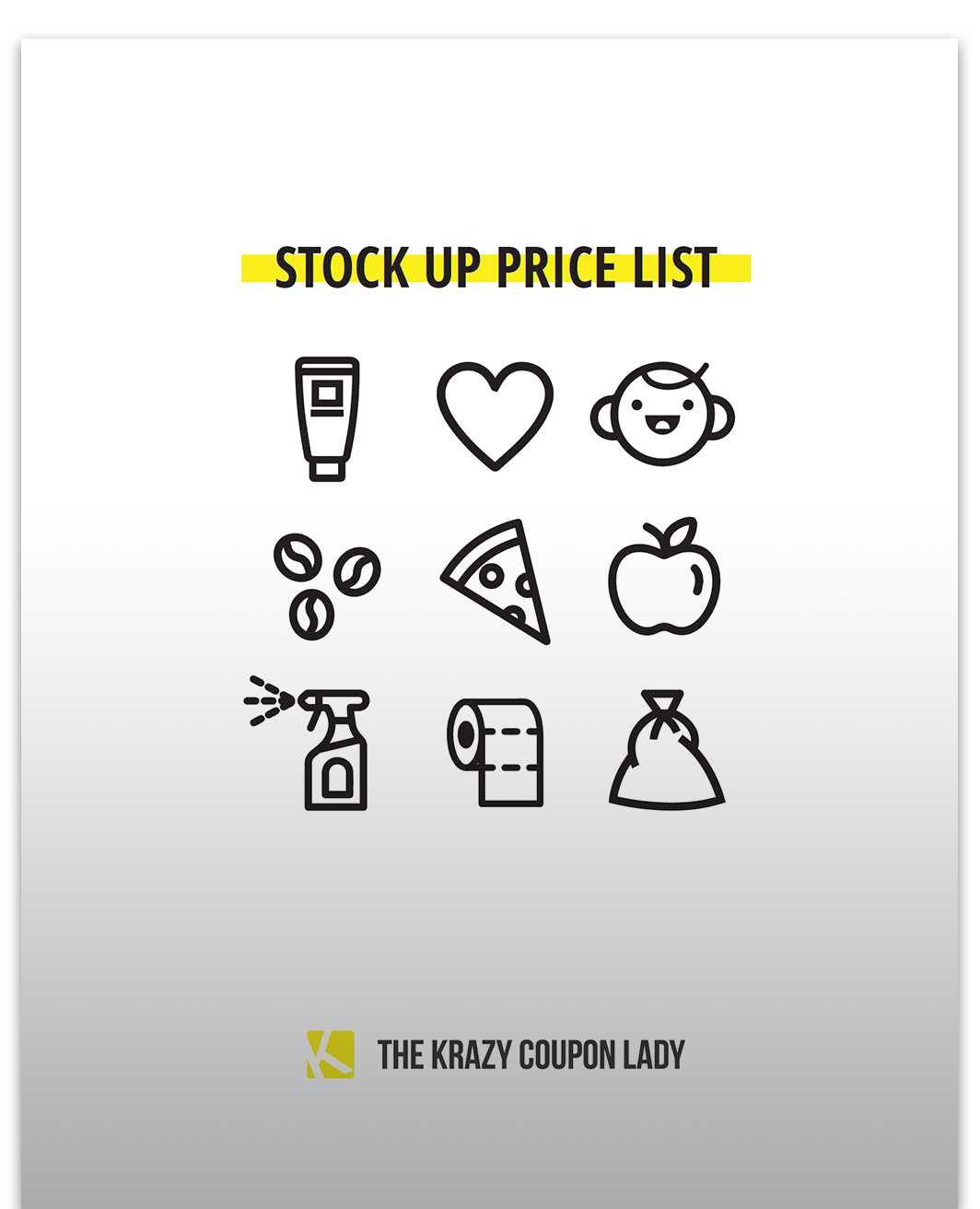 What's actually a good price a for a box of cereal or gallon of laundry detergent?
Stop the guessing and use our Stock-Up Price List as a handy reference. When prices hit this low, stock up to build a stockpile so you never have to pay full-price again.
Stockpile (noun): A collection of food and non-perishables strategically purchased for at least 50% off and stored carefully for future use.
Must-Have Resources For Your First Shopping Trip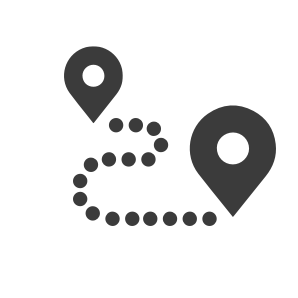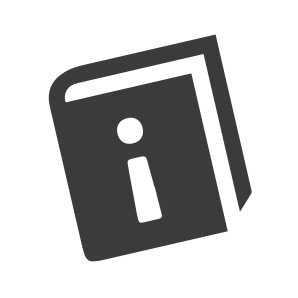 Fan Favorite Resources for Couponing