Here at KCL, we love, Love, LOVE the verb "stack." We love it so much because it literally means piling on the savings, and who doesn't like that?!
Traditionally, stacking coupons refers to using one manufacturer coupon and one store coupon on the purchase of a single item. But these days, there are even more savings you can stack to build the biggest overall discount possible on an individual product. We're talking store and manufacturer coupon savings, rebate app savings, savings from a sale, coupon code savings online, and other discounts from individual store promotions.
Once you learn the art of stacking, you'll never shop—anywhere—the same way again!
Types of savings you can stack
First, we'll show you seven of our favorite stackable savings. Then, we'll teach you how to stack coupons and discounts like a boss.
Combine any (and all, when possible) of the types of discounts listed below at most grocery and drugstores:
Sale prices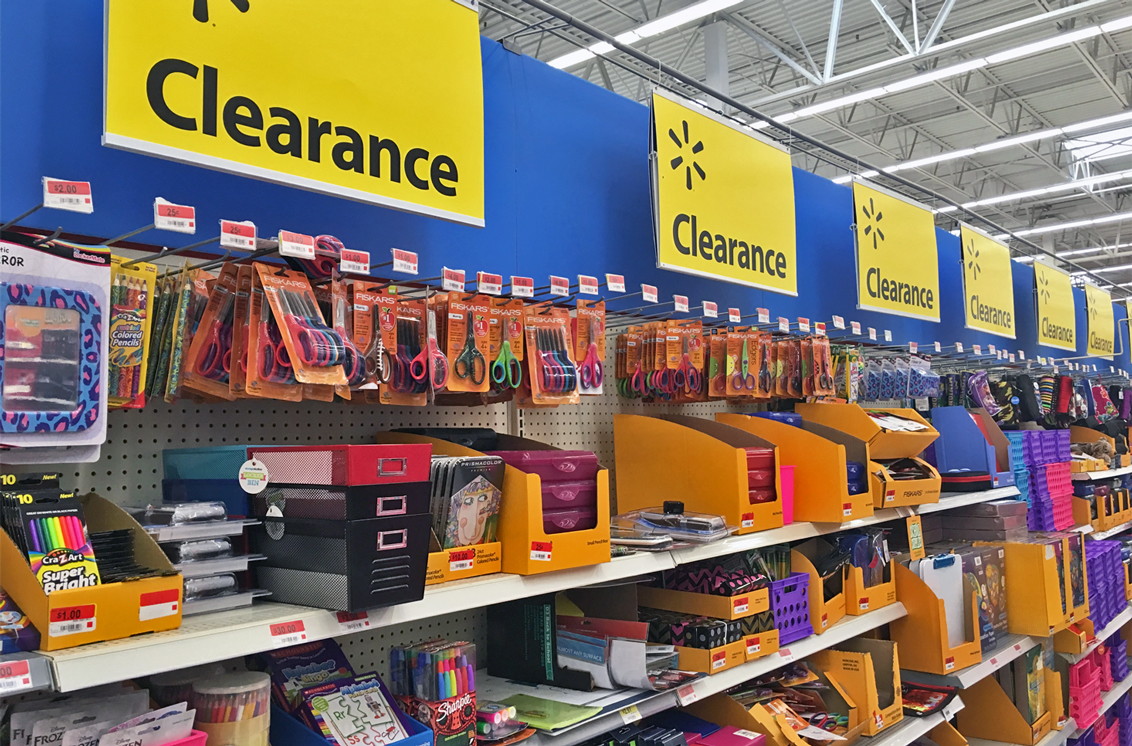 An item's sale price is the foundation of a good stack (noun). You can find sale prices in your local stores' weekly ads or right on the Krazy Coupon Lady site; we'll even show you the best sale prices for the upcoming week a day early for all the major grocery and drugstores. Use the KCL app to be alerted to sales at all your favorite stores near you. Also, check near the entrance of a store for a printed paper ad. Most stores' weekly ad prices often start mid-week—typically Wednesday through Thursday.
Clearance prices are the best foundations for a stack, and since nearly all products go on sale in cycles—like notebooks in September for back-to-school—you can often predict when an item you need is going to drop in price. Use this guide, The Best Time to Buy Everything by Month of the Year, to learn more about sale cycles.
COUPON TIP: If you're at Target and know that a product's price is cheaper at Walmart, save yourself some gas and time by price matching! Most big-box stores like Best Buy, Home Depot, Target, Walmart (at some locations), and some others match local competitor prices and even Amazon. Just bring in an ad, use the Amazon app (available on iPhone and Android phones) to compare prices, and head over to customer service.
Manufacturer coupons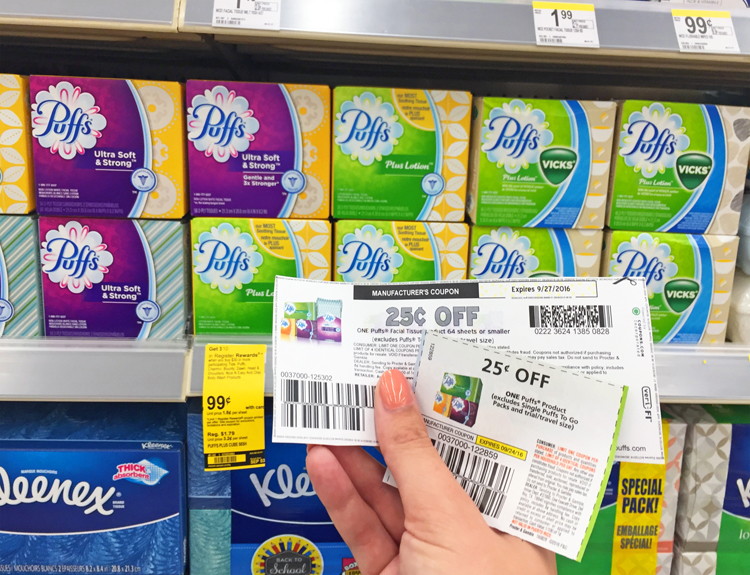 Find manufacturer coupons in the Sunday newspaper, on coupons.com, and as eCoupons on store sites (like at Kroger, Walgreens, and Target) that can be loaded electronically to your rewards cards. No matter the format, you can only use one manufacturer coupon per item. So if you have two of the same item in a transaction, you need two manufacturer coupons to receive a discount on both items.
Interested in ordering a newspaper subscription for the coupon inserts? Great idea! Sunday newspaper inserts have over $50 worth of coupons in them. This article will help you order them properly or even get them for free: A Comprehensive Guide to Sunday Newspaper Coupons. Plus, KCL always posts a preview of the coupons coming out on Sunday a day before, so you know what savings to look forward to.
Or, maybe you'd rather print free Internet coupons from home? KCL has the Web's most comprehensive database for printable coupons. Seriously, we do. We scour the Internet for you and compile all the FREE grocery coupons we find on our site here. We'll even show you how to use them to score huge savings on the things your family needs on our Deals page. Find newspaper coupons, manufacturer coupons, store coupons, and more right in KCL's database. We'll show you How to Find and Print Free Internet Coupons from our database and from across the Web.
COUPON TIP: When printing free Internet manufacturer coupons, you're typically limited to two prints per device. Use the KCL app on your smartphone, in addition to your computer, to get four prints of the same coupon!
Store coupons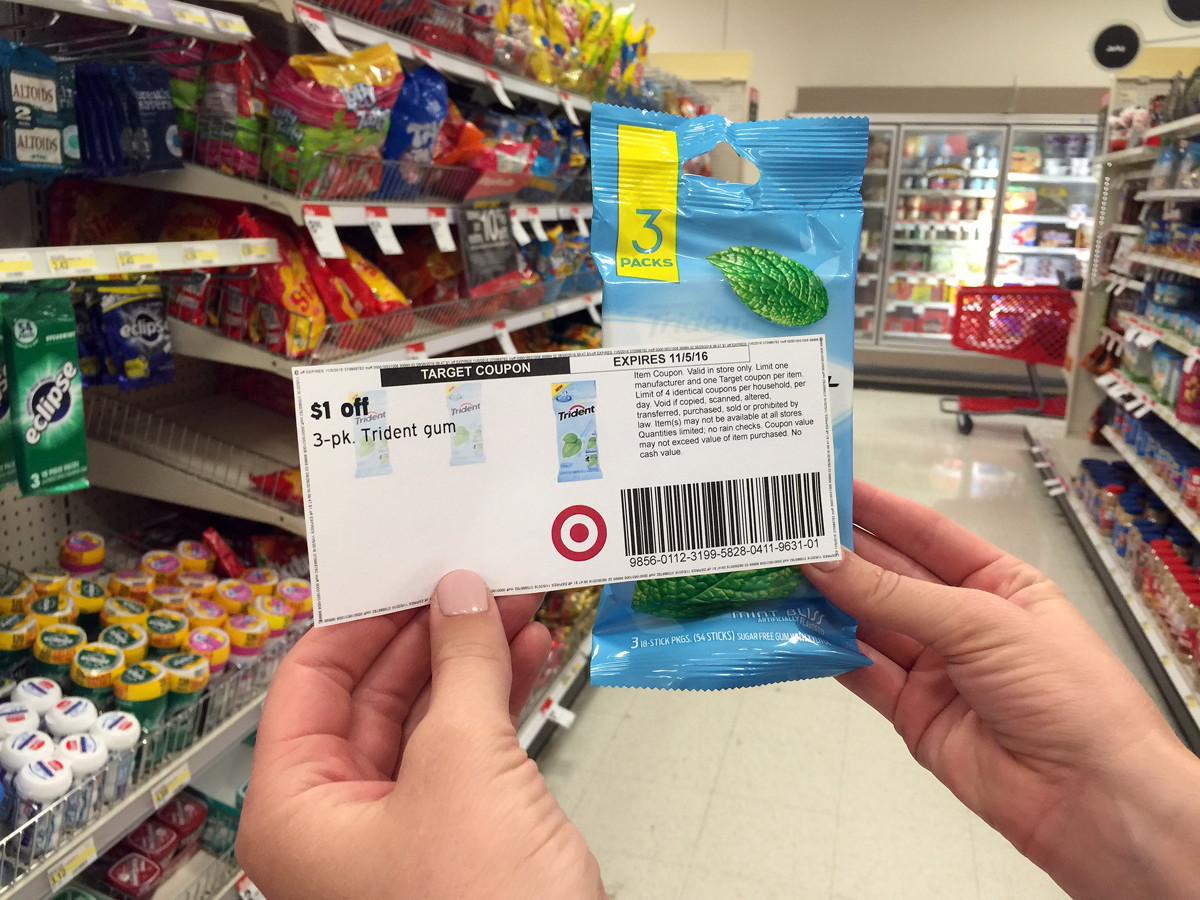 Like manufacturer coupons, you can typically only use one store coupon per item — with the exception of Rite Aid, which allows multiple store coupons per item. Have two like items in the same transaction? You'll need two store coupons if you want a discount on both. The following stores have their own coupons in either or both the physical and electronic forms, which can be found in their weekly ads and websites:
COUPON TIP: Target Circle is an app packed full of percent-off discounts, and each discount can be added to your unique barcode within the app. Just show your barcode to the cashier at checkout, and any offers you saved will be applied. These percent-off discounts are different from Target store coupons. In fact, Circle discounts can be used in addition to Target store coupons. Learn how to coupon at Target like a pro.
Store rewards and promotions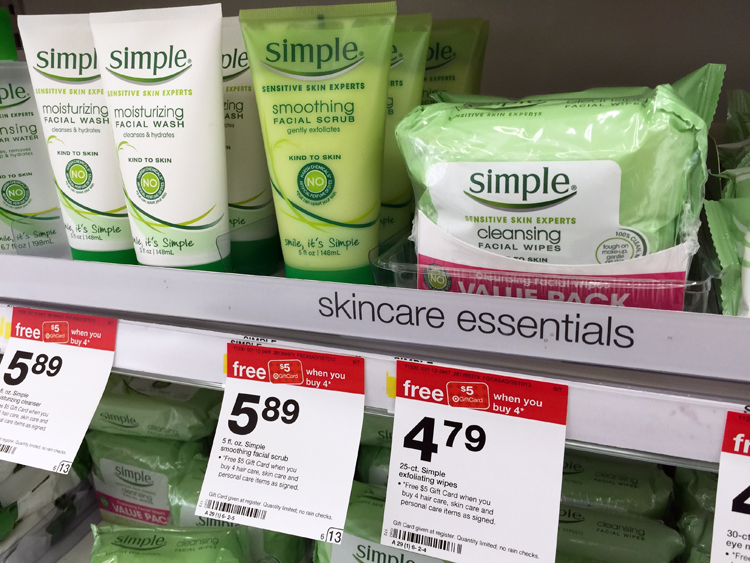 In addition to store and manufacturer coupons, you can also stack any store-specific rewards and promotions for an even bigger discount on the purchase of a single item. For instance, stack a Target gift card promotion and redCard discount (5%) on top of any coupons and rebate-app offers at Target. Or, use drugstore rewards like Walgreens Balance Rewards Points and Register Rewards to pay for a transaction involving store and manufacturer coupons.
COUPON TIP: Some retailers offer text coupons that can sometimes be stacked on top of store and manufacturer coupons, as well as other store promotions. For instance, at Kohl's, text SAVE7 to KOHLS 564-57 to get 15% off your next order. So ask about stacking text coupons on top of other discounts at your local store, and use The Ultimate Guide to Retail Text Alerts for more info on how to start receiving text coupons.
Discounted gift cards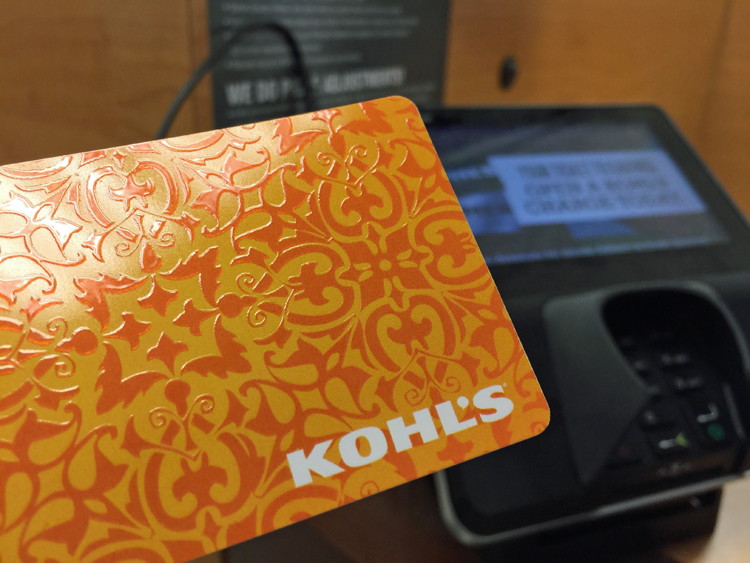 Raise.com and GiftCardGranny.com buy and sell discounted gift cards that can be used to pay for items at grocery and retail stores. So, say you want to spend $100 on gifts from Gap. Go to Raise.com first and buy a discounted card worth $100 in-store or online, but spend only $80 for it.
By using a discounted gift card, you have the potential to save an average of 12-15% on purchases—and that's without clipping a single coupon! Use store and manufacturer coupons at the register, then use a discounted gift card to pay for your transaction.
COUPON TIP: Big discounts on gift cards for grocery stores are rare (up to about 5%), but big discounts on gift cards for retailers like Kohl's, Sephora, and Macy's are not. With discounts of up to 24%, there's no reason why you shouldn't use them on top of store sales for easy savings. Learn more: If You're Not Using Raise.com, I Can't Even.
Rebate apps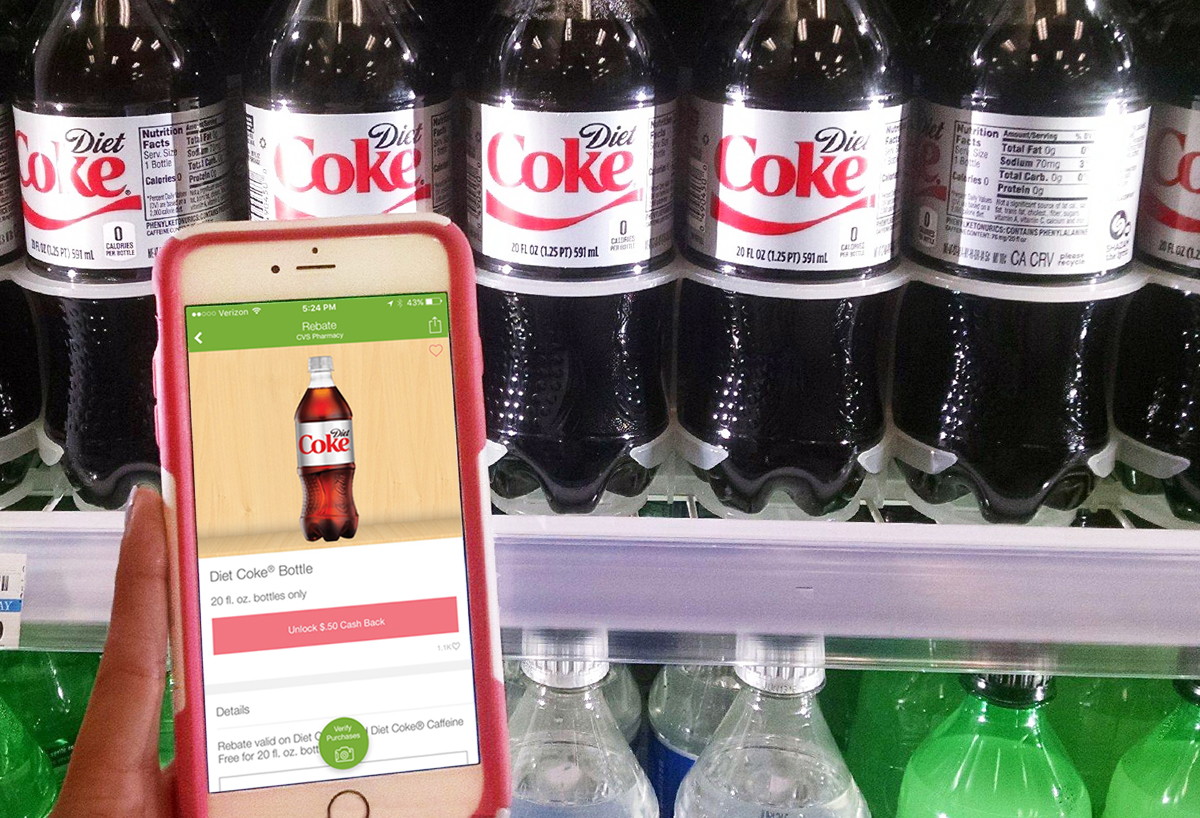 Rebate apps get you cash back on specific items after you purchase them—no coupon clipping needed! Unlike with coupons, you typically do nothing with rebate apps at checkout. Instead, you'll get reimbursed a partial, or sometimes full amount, for a product once you snap a photo of your receipt through the app. Once you've reached an app's minimum payout amount, cash out via PayPal. It's one of the easiest ways to save, especially if you're short on time or don't have any coupons with you.
Download these apps and use an offer from one or all, when applicable, with a store and a manufacturer coupon on the purchase of a single product:
Learn more about cash-out minimums and the best days to find rebate-app offers with the Ultimate Comprehensive Guide to Rebate Apps.
COUPON TIP: Ibotta helps you get money back on more than just groceries; use it to earn cash on restaurant, alcohol, and even retail store purchases. Plus, every time you refer a friend to use Ibotta, you get $5.
Mail-in rebates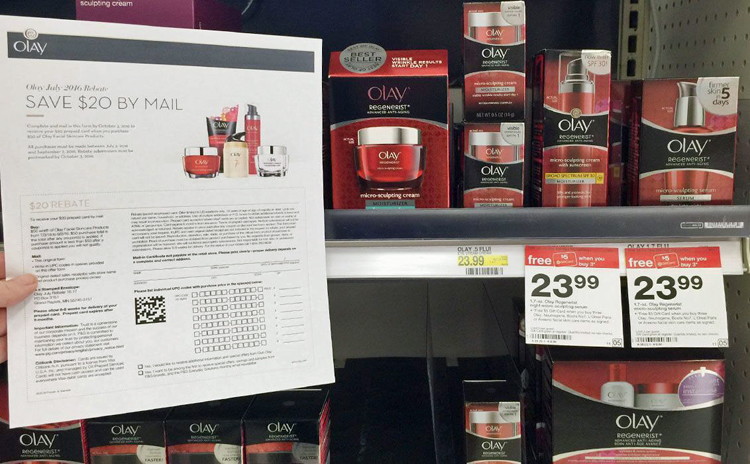 All mail-in rebates require you to buy the product first, then fill out a rebate form. The next step is to mail the form along with your proof of purchase—typically a receipt or the UPC code from the packaging. You'll receive a check or gift card about 4-8 weeks later.
Unless specifically stated on a rebate's fine print (make sure you read this carefully, or your rebate could be denied!), you can use any coupons and discounts a store permits and still submit the rebate. This means you should most definitely stack store sales, newspaper or printable manufacturer coupons, and store coupons to lower your final price. And don't forget about rebate apps, which are different from mail-in rebates.
COUPON TIP: The most common grocery mail-in rebates are for medicine and beauty products. Check for adhesive stickers on the product's packaging for rebate info, or find mail-in rebate deals on KCL.
How to stack coupons, sales, rebates, and promotions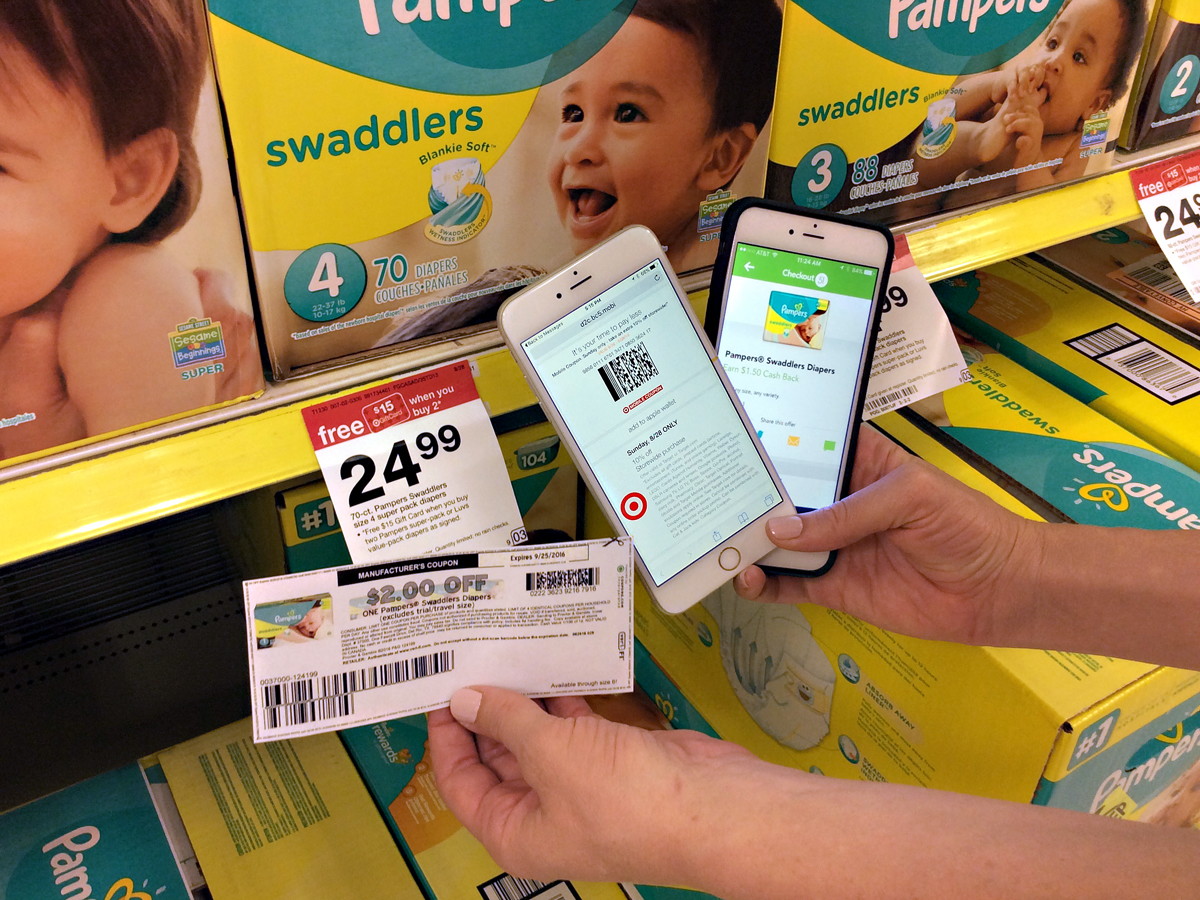 Now that you know the types of discounts out there, you can start combining the savings—aka "stacking." Nearly all grocery and drugstores allow you to stack coupons. The only exceptions are:
Food Lion, Kmart, Giant Eagle, and some Whole Foods don't allow stacking a clipped store coupon with a manufacturer coupon, so see your store for details.
Stacking coupons is not allowed at Walmart because you may only use one coupon per item. You can, however, use rebate app offers and mail-in rebates after you purchase an item with a coupon.
Here are a couple of stacking examples to get you started:
Sale price + rebate app + rebate app
Recently, Kevita Kombucha was on sale at Target for 20% off through the Target Circle app. I submitted for a $0.70 off Ibotta Rebate, and another for a Fetch rewards rebate for a free drink. I made $0.70! Here's how we posted the deal on KCL:
Use 20% Off – KeVita Beverages, Target Circle Offer (exp 12/1) (circle.target.com)
And submit one FREE – KeVita Drink 15.2 oz, Fetch Rewards Rebate (fetchrewards.com)
And get one $0.70/1 – KeVita Master Brew Kombucha, Ibotta Rebate (ibotta.com)*
Pay $2.39, submit for $0.70 Ibotta credit and $2.39 Fetch Rewards credit
Final Price: $0.70 Moneymaker
*For Ibotta rebates at Target, link your debit or credit card to the Circle app, pay through the app (do not swipe or insert your card into the POS machine) and Ibotta credits your account automatically.
Sale price + store app promotion + manufacturer coupon + rebate app offers
Twelve-ounce boxes of Cheerios cereal were on sale for $2.50 at Target. I scanned a 5% off Target Circle offer at checkout and used a new $1.00 manufacturer coupon from BettyCrocker.com. After shopping, I submitted for a $0.50 Checkout 51 offer and a $0.25 Ibotta offer. The final price was only $0.63—that's a stock-up price!
COUPON TIP: Many times, a price drops so low that we alert our readers that it's time to stock up by using the icons shown below! If you've gone to all the work of printing the coupons and finding the deal, why not really take advantage of it by buying enough to last you 3-6 months? We think you would be crazy not to.
Stack coupon codes online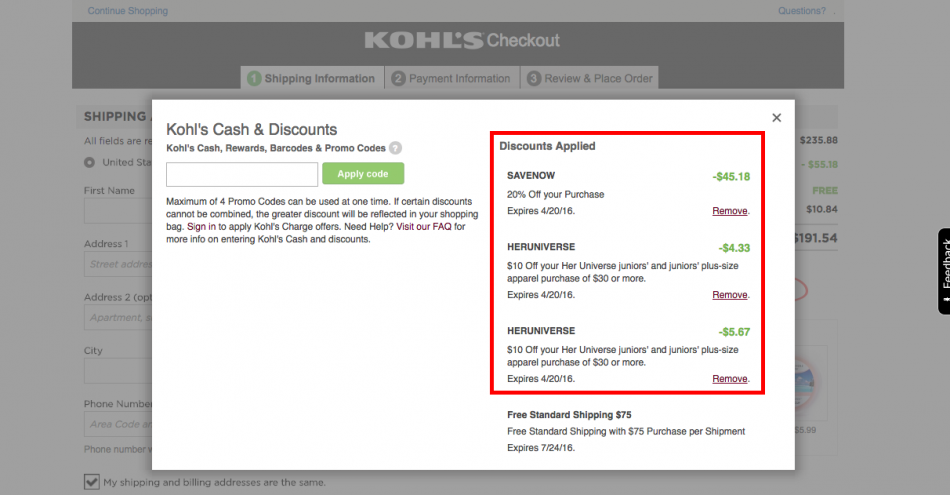 Stacking isn't limited to in-store purchases! For instance, Kohl's allows up to four coupons to be used online—you can combine a sitewide coupon (like $10 off a $50 purchase or 15% off an entire order), category-specific coupons (like 30% off Home or 20% off Appliances), and a free shipping coupon simultaneously. Amazon allows buyers to use an unlimited amount of coupon codes on purchases. Same goes for online purchases from Target.com. You'd be surprised at all the sites you can stack coupons on: These Retailers Allow Coupon Stacking Online.
RetailMeNot.com is a great place to search for coupon codes, but you should also check out KCL Deals, where we'll show you how to use coupon codes at your favorite stores, often saving you up to 80% on products you love.
COUPON TIP: When stacking coupons online, make sure you're on a desktop. Stores like Kohl's limit the number of coupon codes you can use when completing a transaction through a mobile device.
Let us do the work for you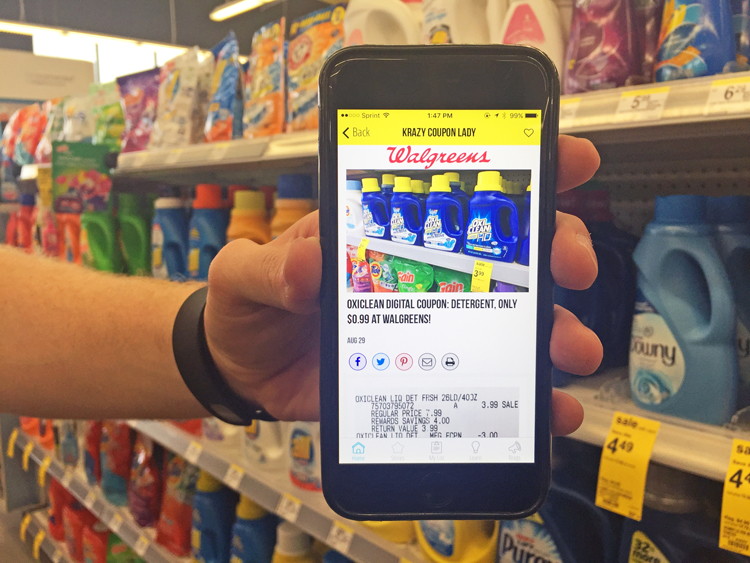 With so many types of discounts, stores, and stacking combinations, you might feel a little intimidated by the whole "stacking" concept. That's where we come in. Use The Krazy Coupon Lady site and free app (available on iPhone and Android phones) to find deals on the products you need. Plus, we do all the work for you! Search for hand-curated deals by product type, store, or brand. Then click on the linked coupon(s), print, and head to the store.
COUPON TIP: One way to never miss a good deal again is to sign up for the KCL newsletter. We'll send you only the best deals and tips of the day!

SaveSave