Like it or not, Walmart is the queen of undercutting competitor prices, and there's not a time this shines through more clearly than during Walmart back-to-school sales.
This makes Walmart the choice for back-to-school shopping.
But just in case you need more convincing, I'll show you how to do Walmart back to school so you can walk away paying 50-75% less than everyone else.
First, bookmark KCL's Back-to-School page so you don't miss a single deal this summer.
1. Turn on back-to-school deal alerts inside the KCL app.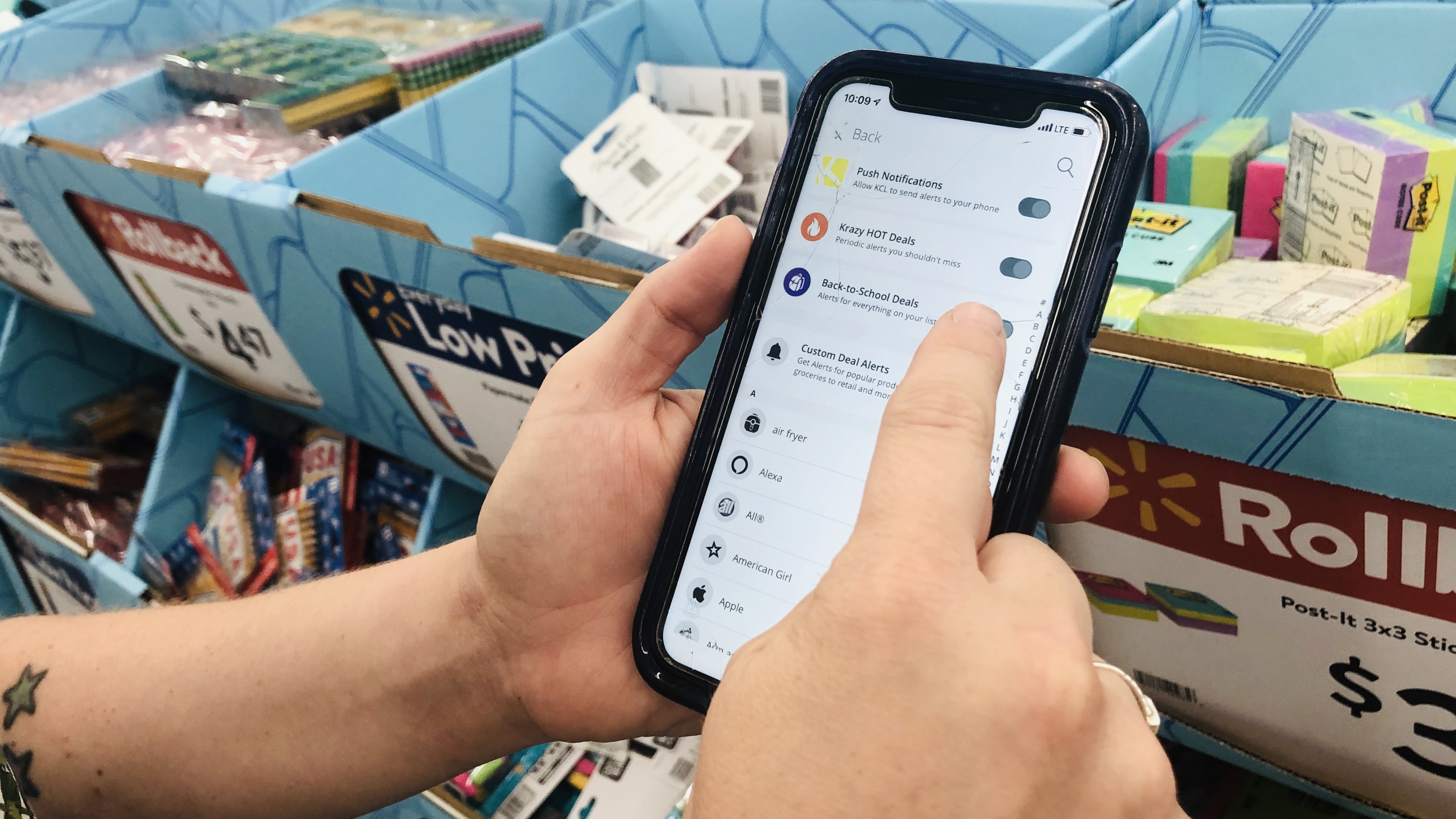 After you download the KCL app, tap on the hamburger icon in the upper left-hand corner (three small lines).
Next, tap "Notifications" and then tap the gear icon in the upper right corner. Scroll until you see "Back to School" and turn notifications on!
You'll be the first to hear about every back-to-school deal that shows up.
2. Print coupons and combine them with Walmart's sale prices.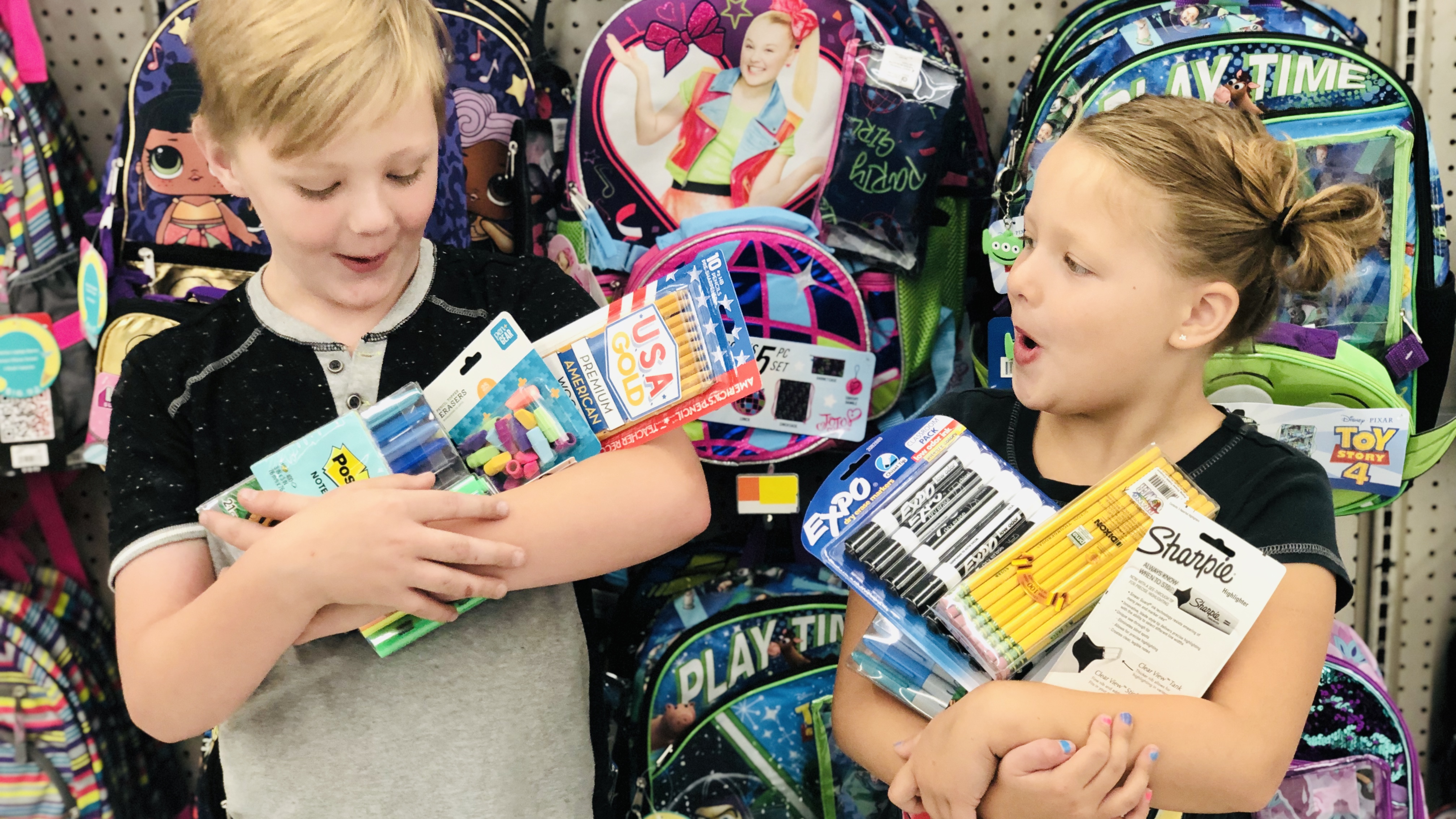 Look for coupons for common brands like Crayola, Bic, Kleenex and more.
Since Walmart takes manufacturer coupons, you shouldn't have a problem using one coupon per item. How many identical items and coupons you can use in one transaction is up to the store manager's discretion.
So, if you're stocking up for the year, or you have more than one child who needs crayons, most Walmarts will let you buy four identical items with coupons per transaction.
3. Look for under-$1.00 deals at Walmart starting now.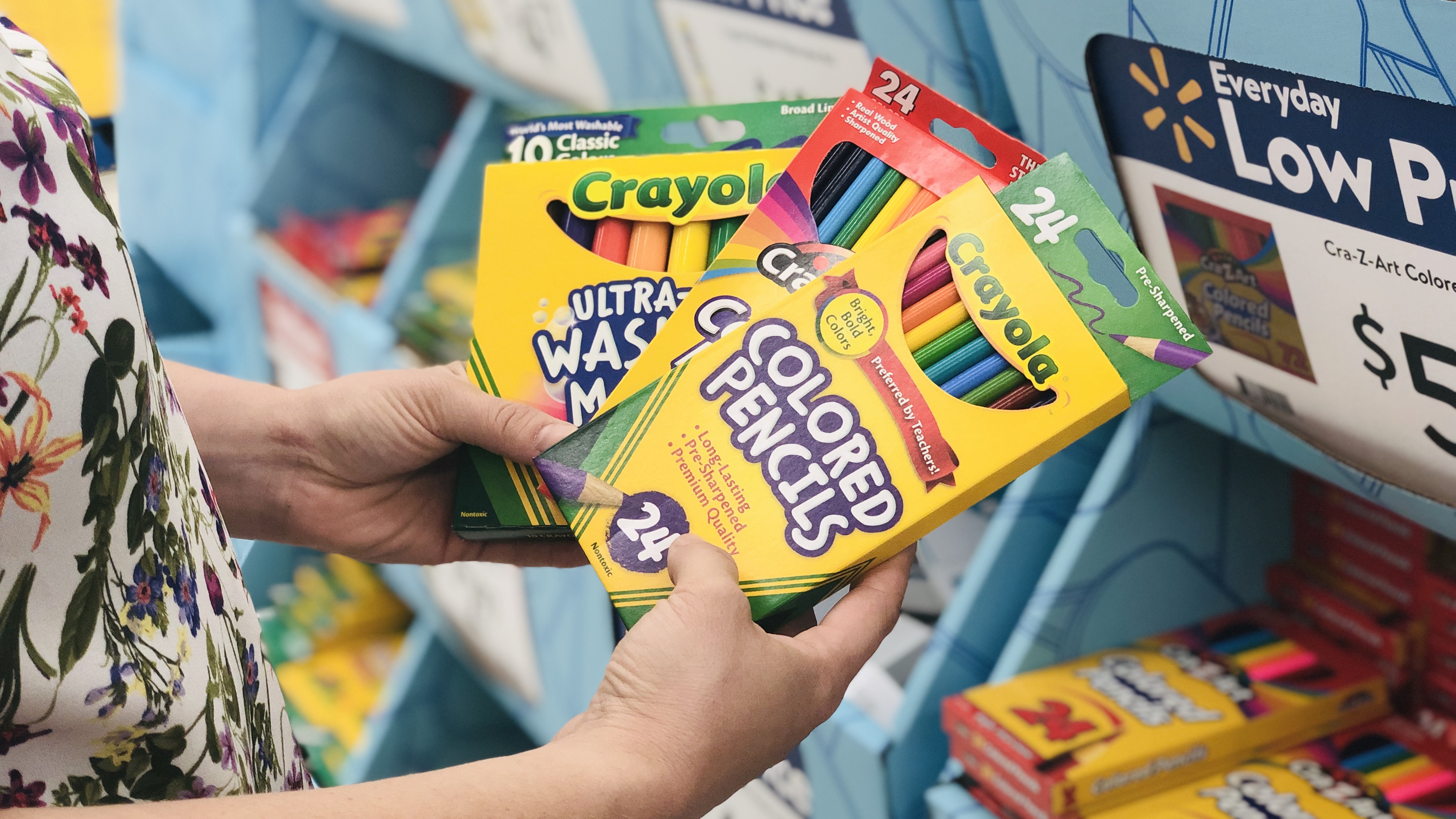 Every year, Walmart offers "special buys" on lots of different school supplies. These are items priced insanely low without using coupons.
Use coupons for an even better deal!
Always double-check the stock-up price list, though — just because it's under $1.00 doesn't mean it's guaranteed to be the lowest price we see.
Here are a few under-$1.00 deals we've seen that are worth getting excited over:
See the full list of 25 back-to-school supplies at Walmart for under $1.00.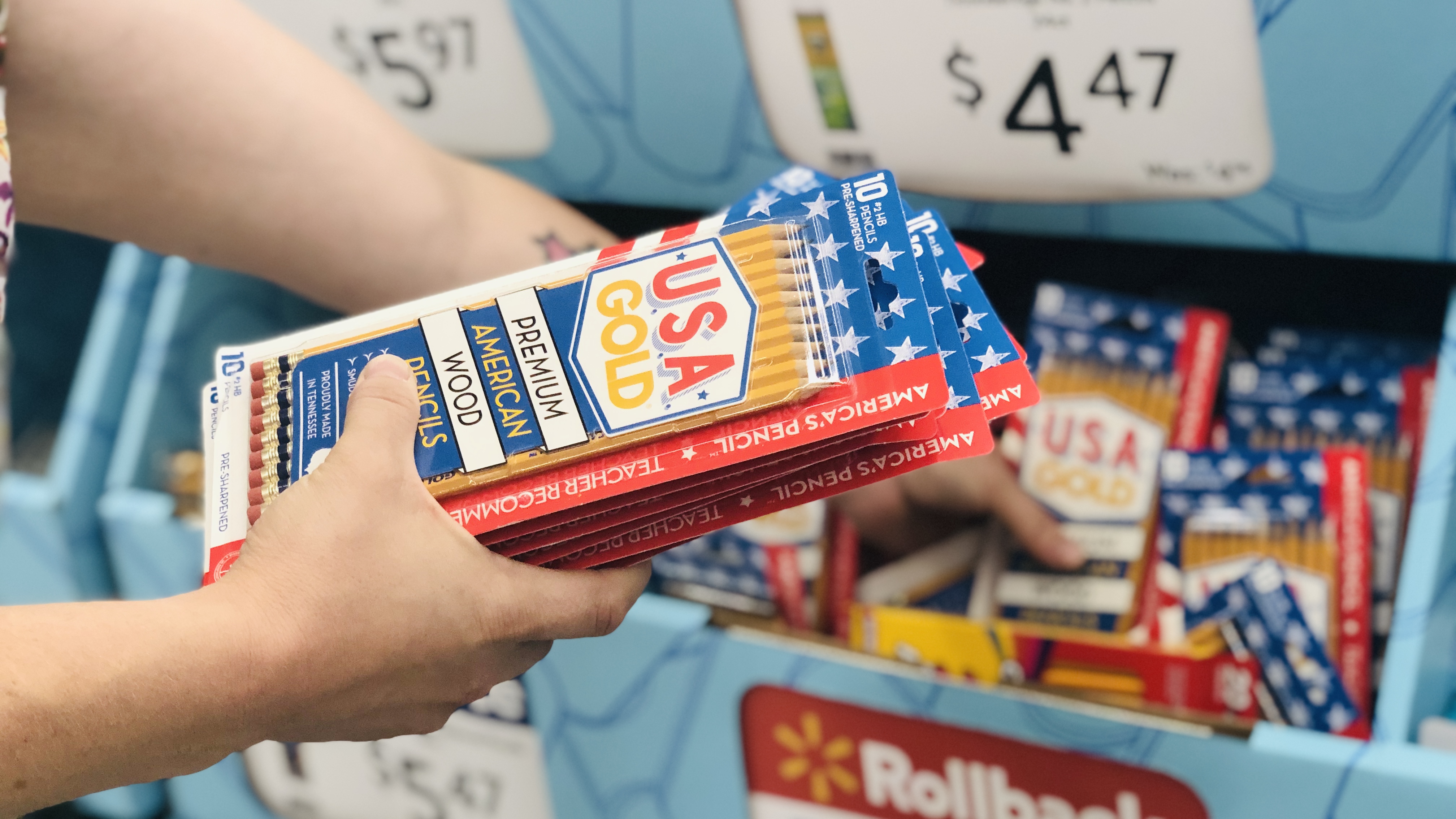 KCL's 2019 Back-to-School Stock-Up List is here!
Access it on your smartphone while you're at the store, or print it up and use it as a hardcopy reference.
We update it every year to make sure it's accurate and that it reflects price changes from year to year.
5. Use Ibotta's "Any Item" offers toward school supplies like crayons at Walmart.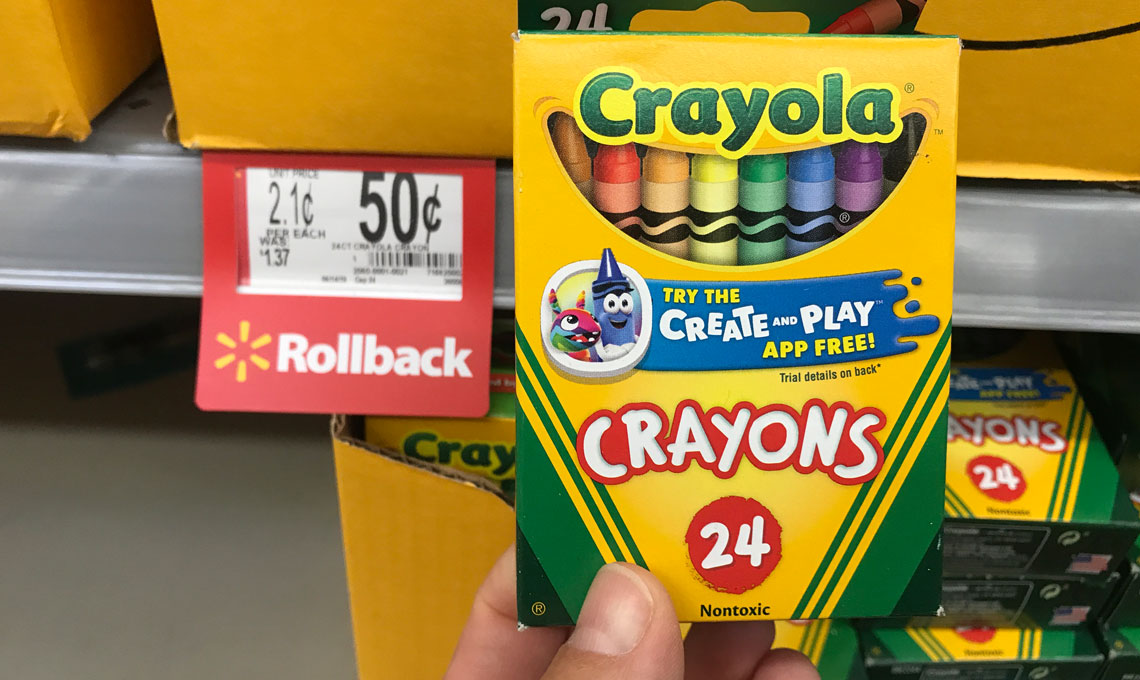 Ibotta is a rebate app that offers cash back on items after you make your purchase. At Walmart, you simply unlock the offers you're interested in and then scan the QR code on your receipt with the Ibotta app.
Ibotta's "Any Item" offer will give you $0.25 back on anything you buy at Walmart.
You can do this for any Walmart back-to-school supplies — I recommend you save it for items that are already on sale at Walmart to get the most bang for your buck.
6. Walmart back-to-school sales start earlier than any other store.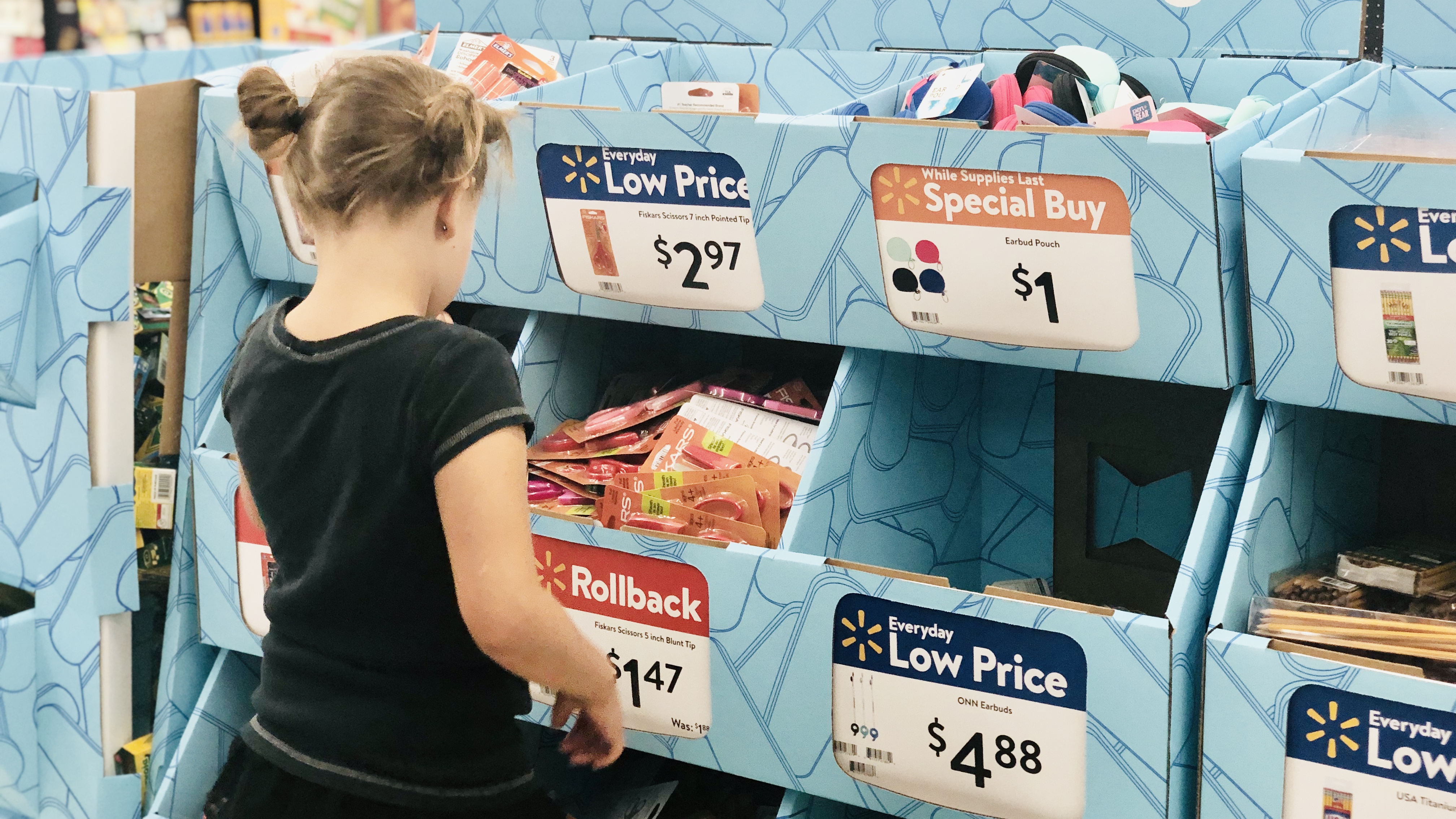 Your local Walmart might have back-to-school items out by mid-June, but don't worry because the best Walmart back-to-school deals start in July.
They'll trickle in around the Fourth of July holiday and then gather steam throughout the rest of July.
Last year we saw 24-ct. Crayola crayons reach $0.50 each (reg. $1.50 each) as early as the day before the Fourth of July. That's a stock-up price!
7. No time to drive to multiple stores for deals? Go ahead and get everything at Walmart.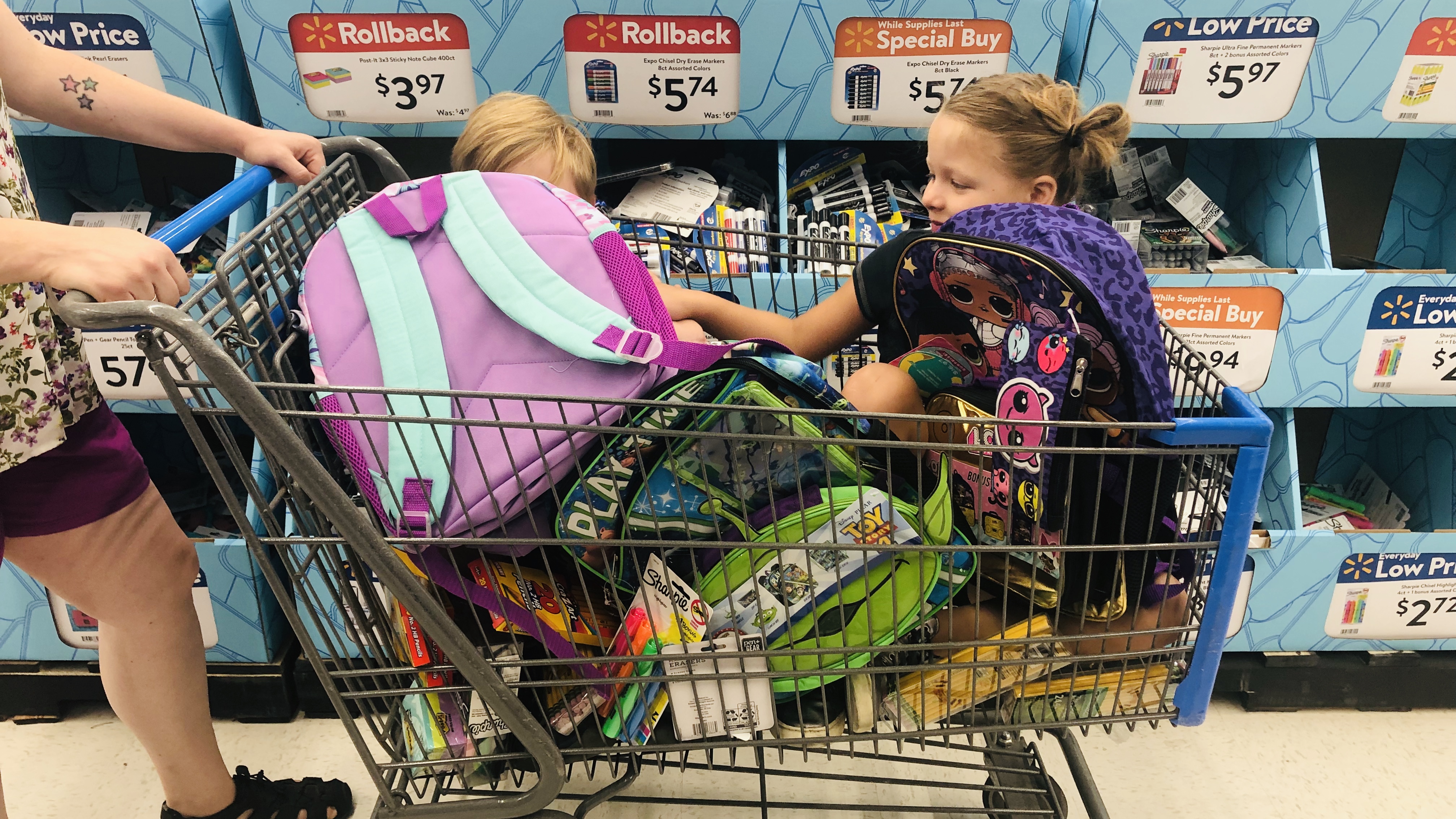 Because of Everyday Low Prices and Rollback prices, Walmart is a safe bet for one-stop shopping.
Especially now that office supply stores like Staples and Office Depot have essentially stopped doing penny deals during back-to-school season.
Year over year, Walmart back-to-school supplies show up on shelves at a lower price point than competitors.
Ticonderoga pencils (18 ct.)
3-Ring binders
Children's scissors
8. Look for uniform polos for under $4.00 and khakis for under $10.00.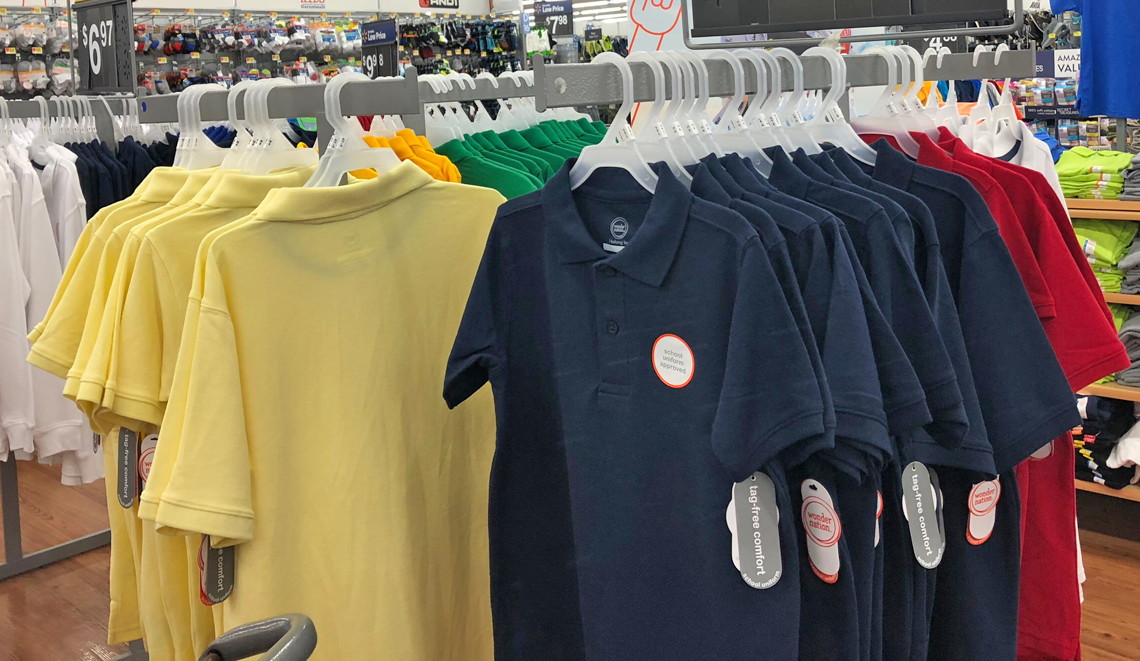 Starting early in the season — possibly even already on the shelves at your Walmart — you'll find super cheap uniform polos and khakis.
When you see these prices, stock up on what you think you'll need for the year — consider buying a size bigger as well for the last half of the year.
9. Get character backpacks for under $7.00.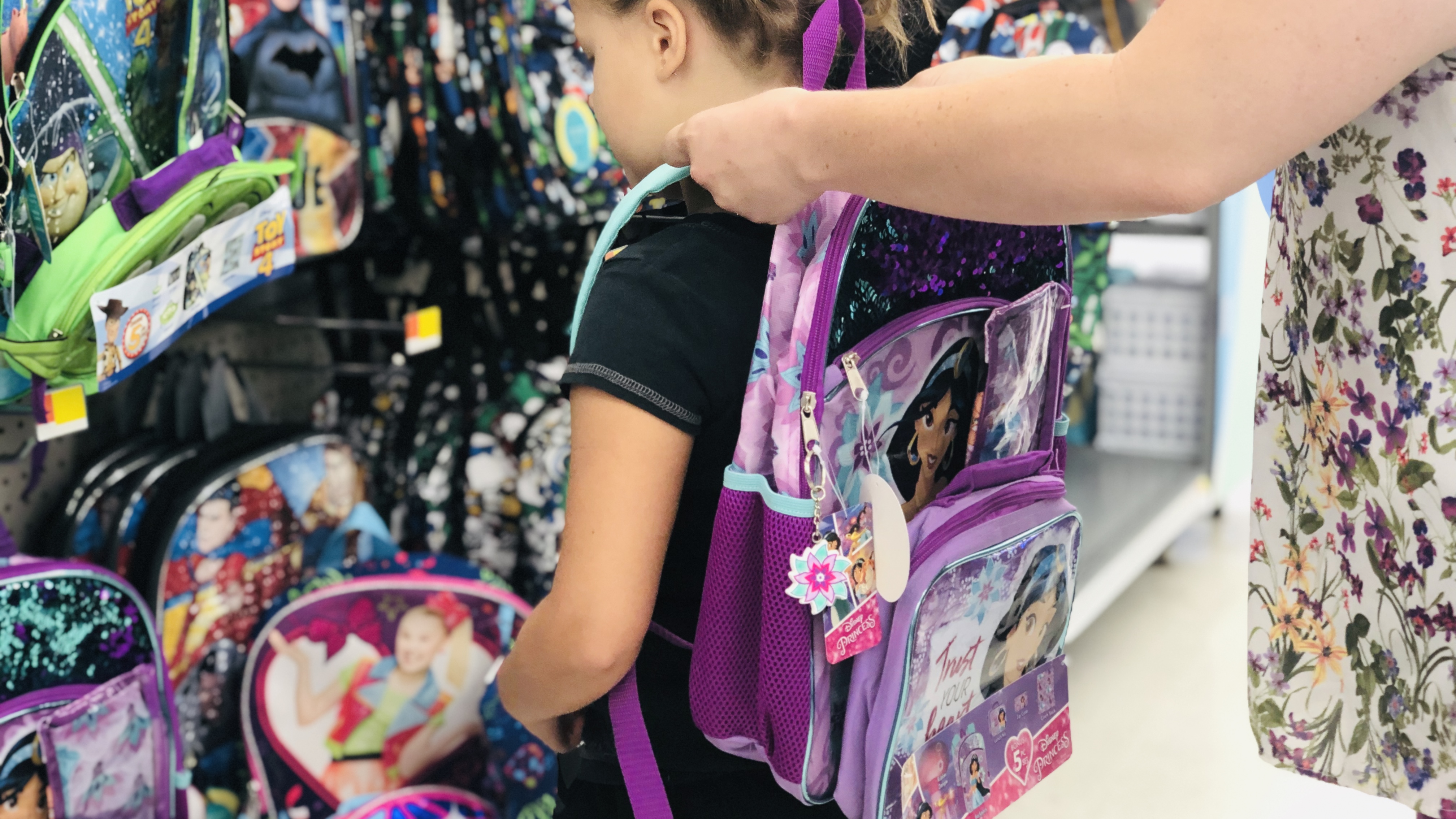 Walmart is the place for backpacks from Marvel, DC Comics, Paw Patrol and more.
Why? Because where else can you score them for as low as $6.88 each?
10. Find electronics for college like printers and microwaves.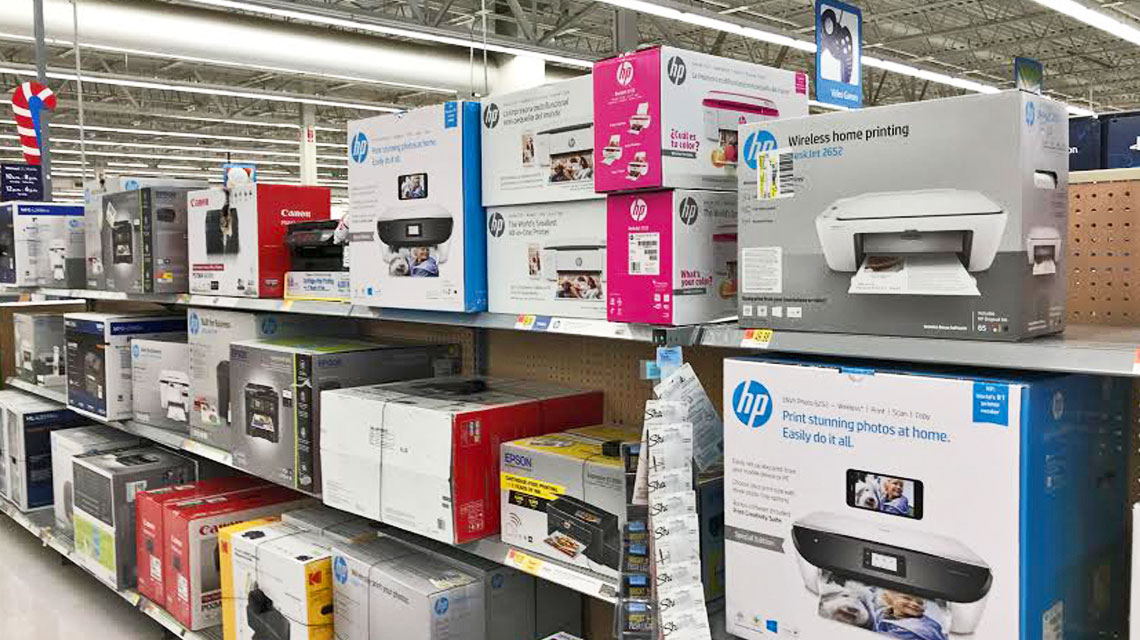 Don't forget about items your college student might need. Check Walmart first!
Last year, we saw a Canon All-in-One Printer for just $19.99 and a microwave for under $50.00!
11. Order school supplies through Grocery Pickup and get them delivered to your car.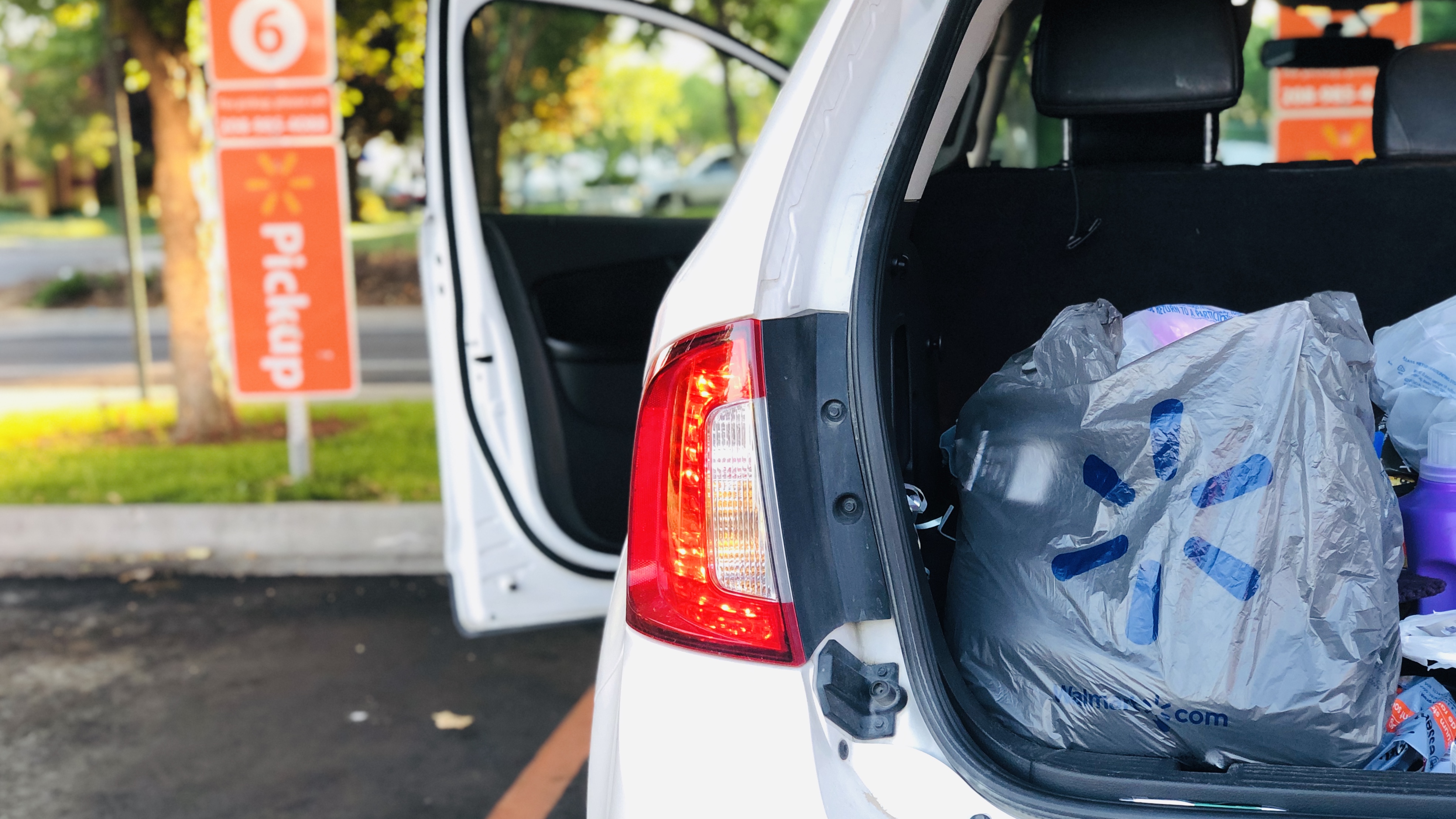 It's true — if you shop online through Walmart Grocery, you can avoid going into the store completely.
I was able to find all items from my third grader and my sixth grader's school supply lists.
Best part? Grocery pickup is free.
Select your pickup time before you place an order and then when it's time to pick up your school supplies, just park in a designated "Grocery Pickup" stall and call the number on the sign.
An associate will bring your order out and put it into your car for you.
12. Or get free Walmart shipping when you spend more than $35.00 online.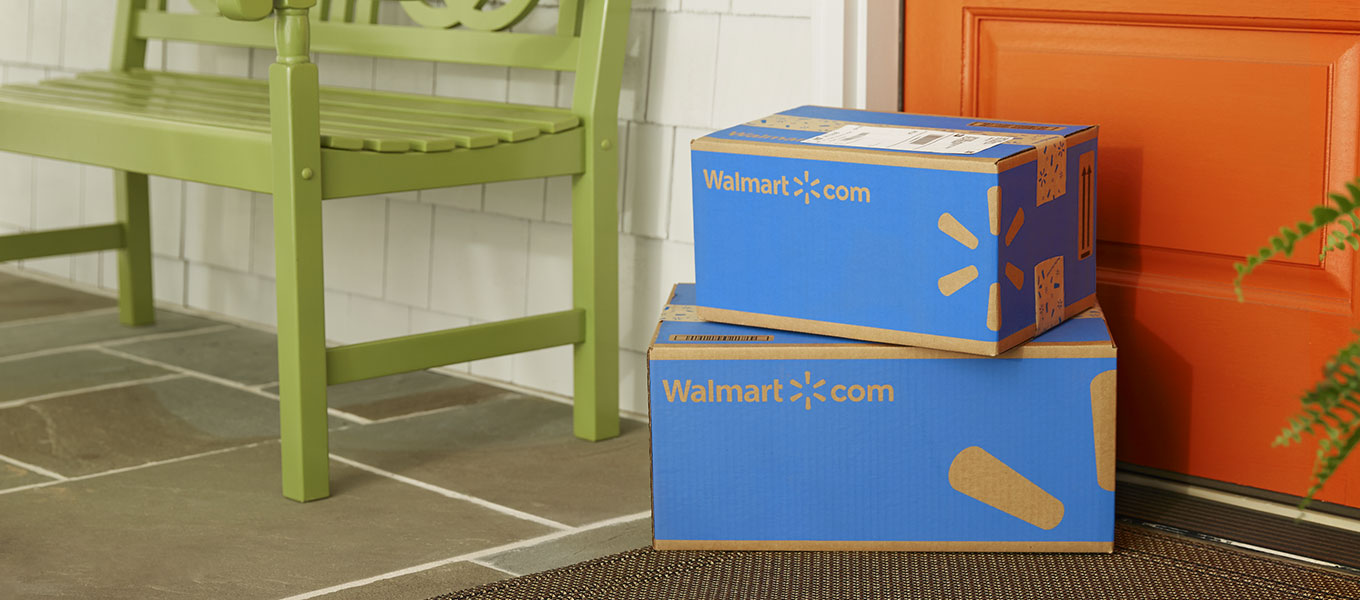 If you don't even want to leave your house for school supplies, I don't blame you.
Shop Walmart online and be sure to spend at least $35.00 so you can get free shipping.
You won't be able to use manufacturer coupons this way, but if you just can't stomach leaving the house (or you can't stomach Walmart crowds), it's a great option.
13. Hit up Walmart back-to-school clearance a week or two after school starts.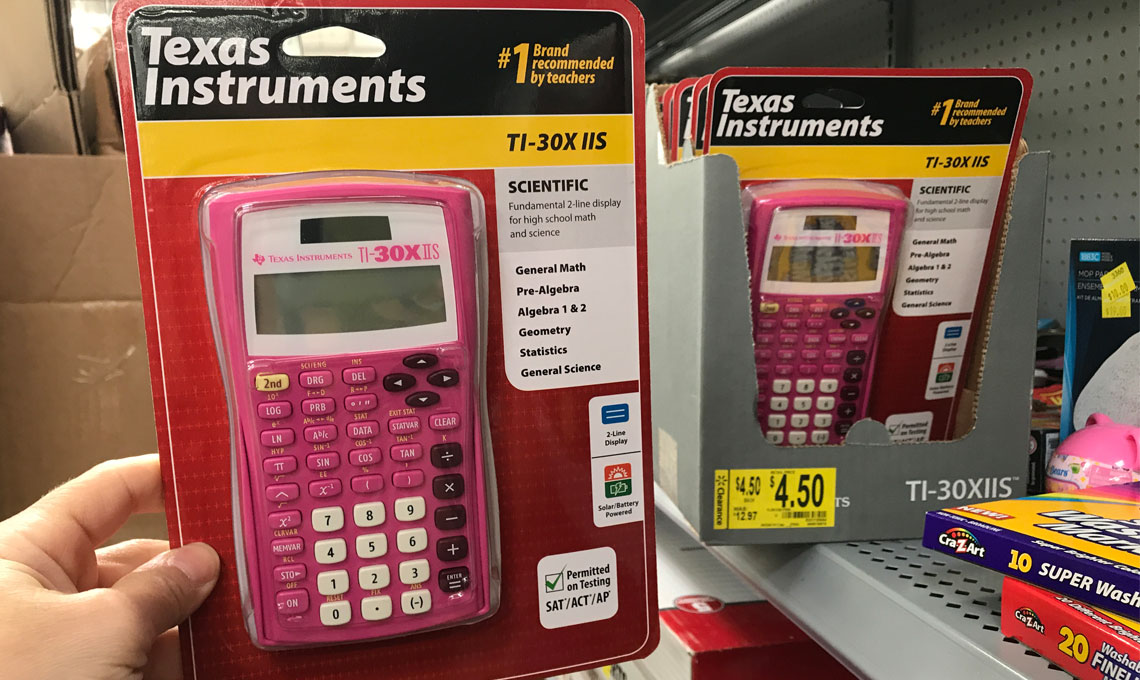 Don't worry, procrastinators. Walmart might reward you for putting off school-supply shopping with a glorious offering of end-of-season clearance.
If you wait just a week or two after the kids go back to the classroom, you'll score major clearance savings.
In the past, we've seen TI scientific calculators for $4.50, binders for $0.25, pencil boxes for $0.10, and shoes and clothing for $1.00 — not joking.
Hey, even if you already did your school supply shopping, consider shopping Walmart for next year's stash!
14. Check BrickSeek if clearance inventory is low — another Walmart might have what you want.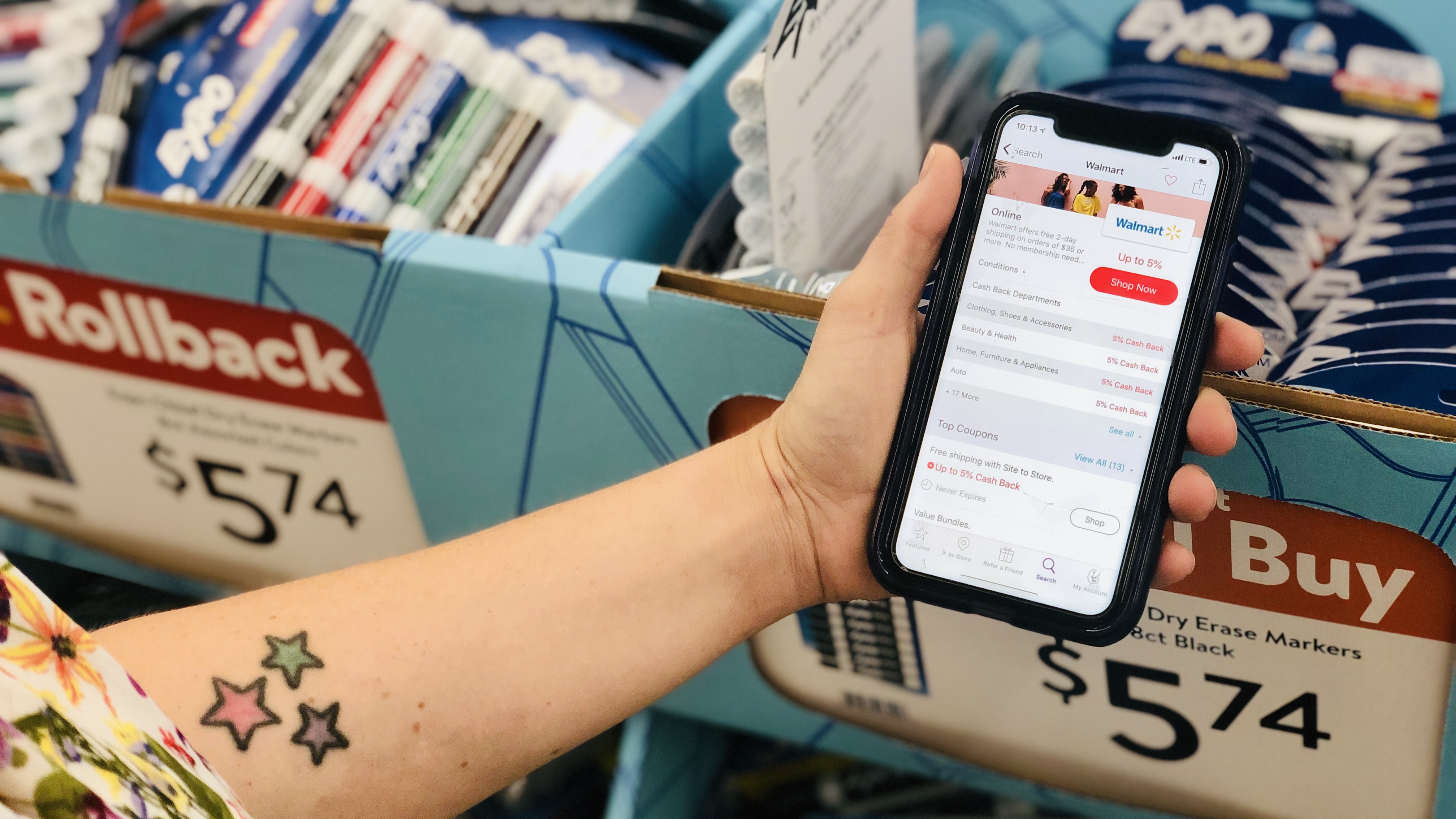 You can look up your clearance item on BrickSeek either online or in the store. You just need the URL to input into the BrickSeek app. Once you do this, you'll be able to see other stores that have more inventory of your item.
It's a good idea to call the store that has your items and ask that they hold them for you.
15. It's rare for Walmart to have empty school supply shelves — they restock all season long.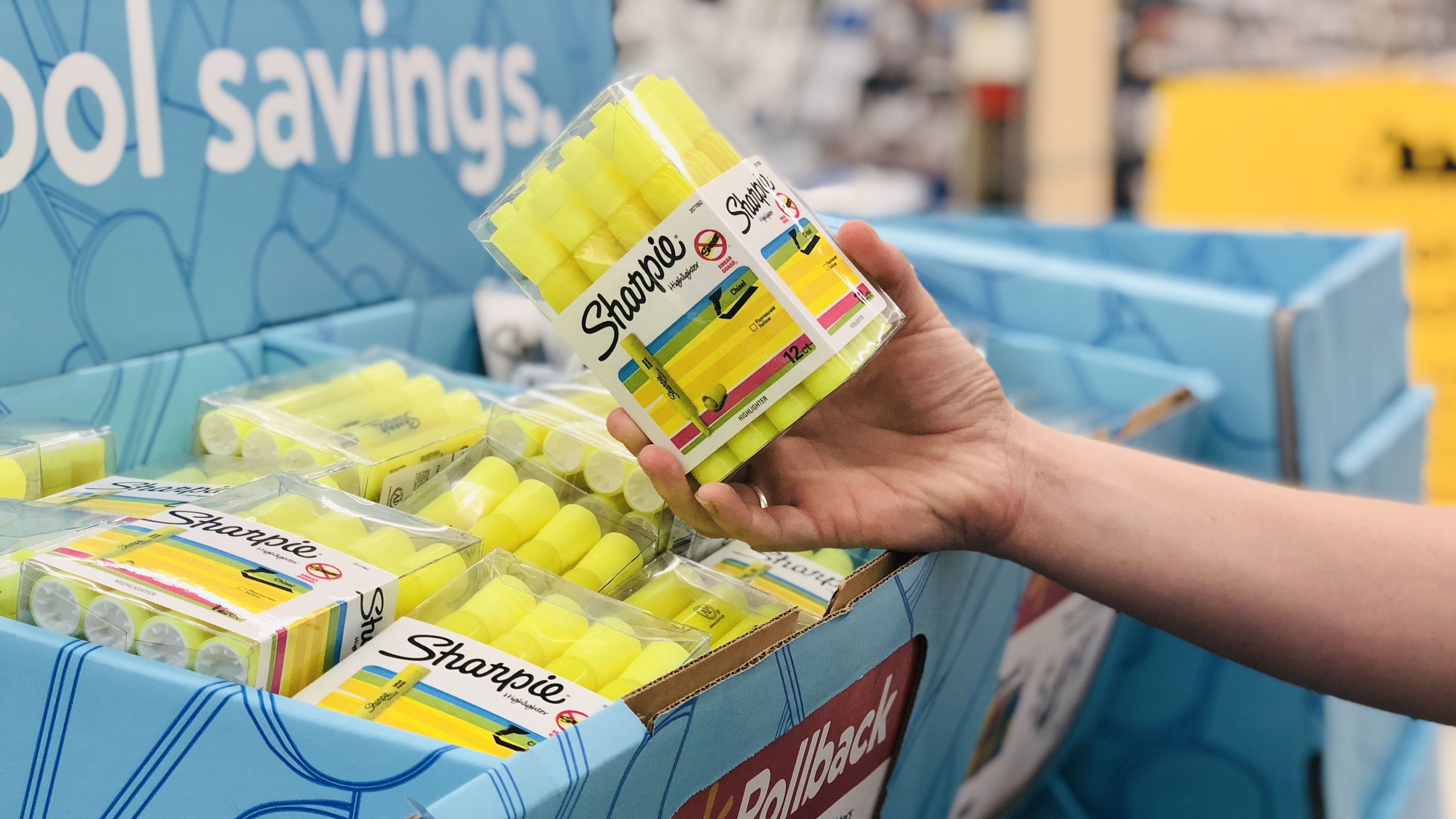 Unlike other stores, Walmart restocks school supplies. You can show up the night before school starts and knock out your whole list if you need to.
16. Walmart is probably the closest store to you, statistically speaking.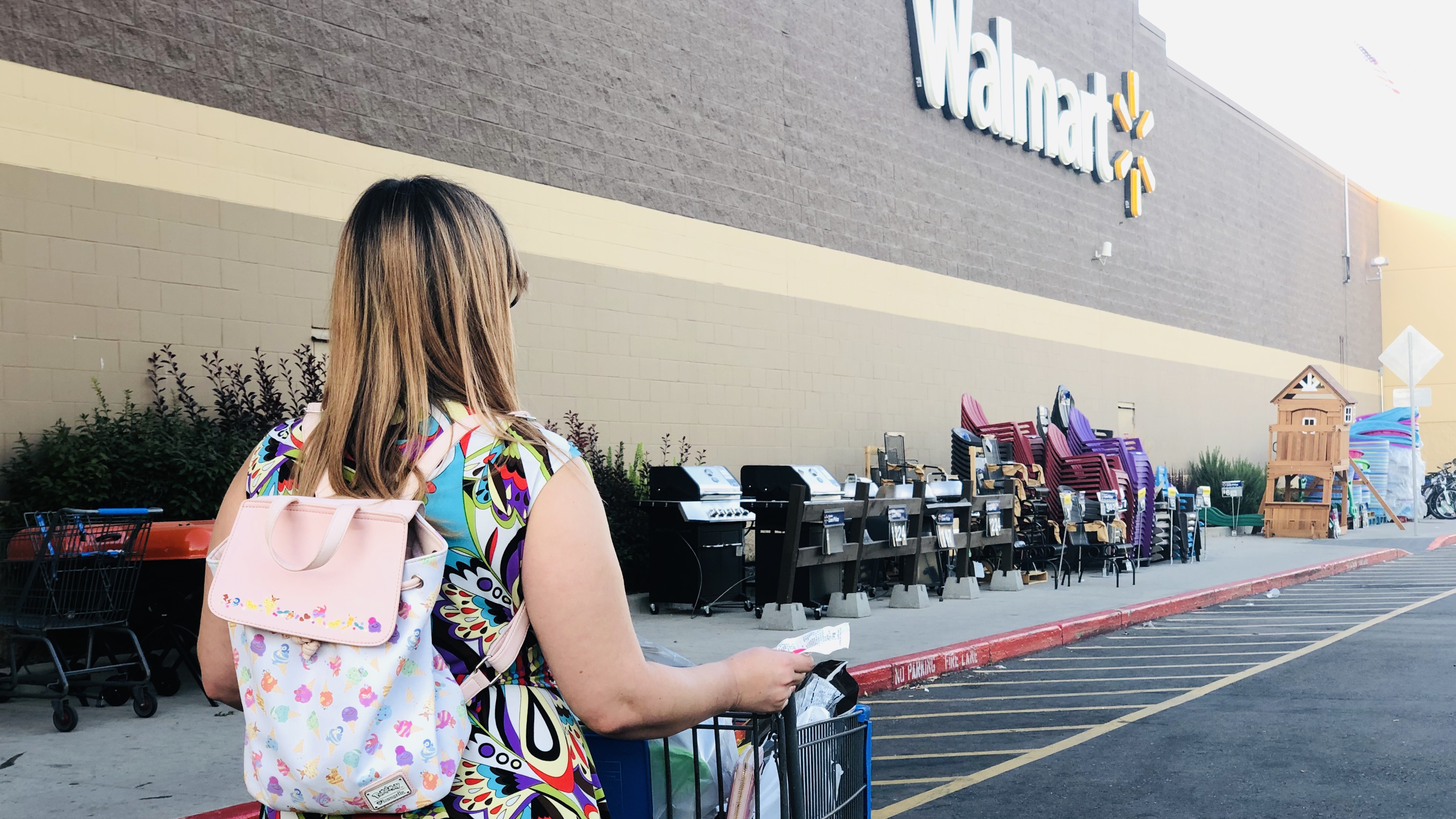 Business Insider determined that 90% of Americans live within 15 miles of a Walmart, and that's an estimate that's a few years old!
So, save gas money and shop at the Walmart down the street instead of making the trek to Office Depot or Staples.
Heck, I've got two Walmarts to one Target near me. I can't help but wonder if it's the same for you.
17. If you're shopping online, do it through Ebates (now Rakuten) to get 5% cash back.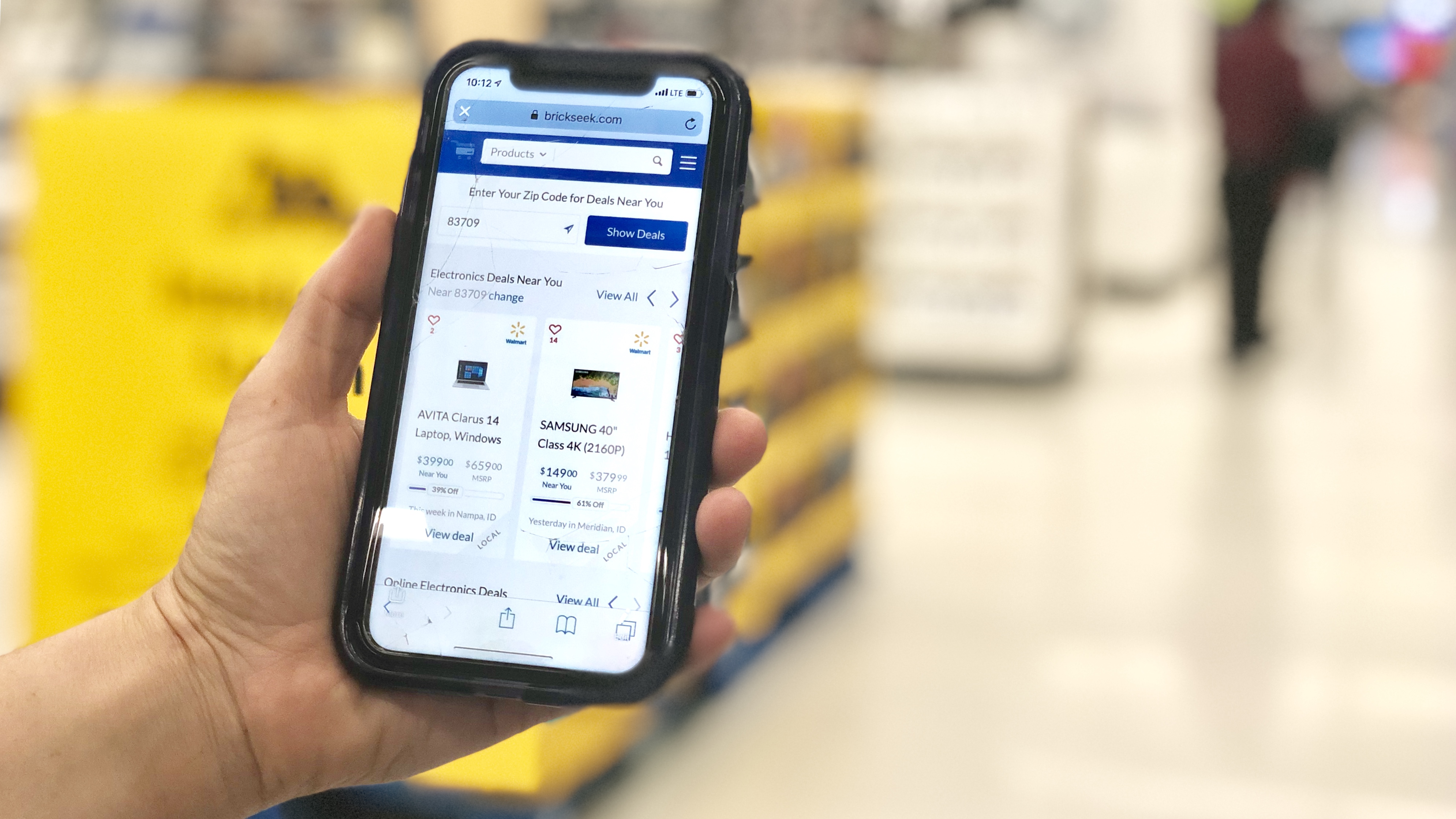 Ebates (now Rakuten) is a cash-back site, and it's easy to navigate. Just initiate your Walmart purchase through Ebates, and you'll receive 5% cash back on your purchase.
Expect a check in the mail, or you can get paid via PayPal.
18. Go ahead and lose your school supply lists — Walmart has them at the store.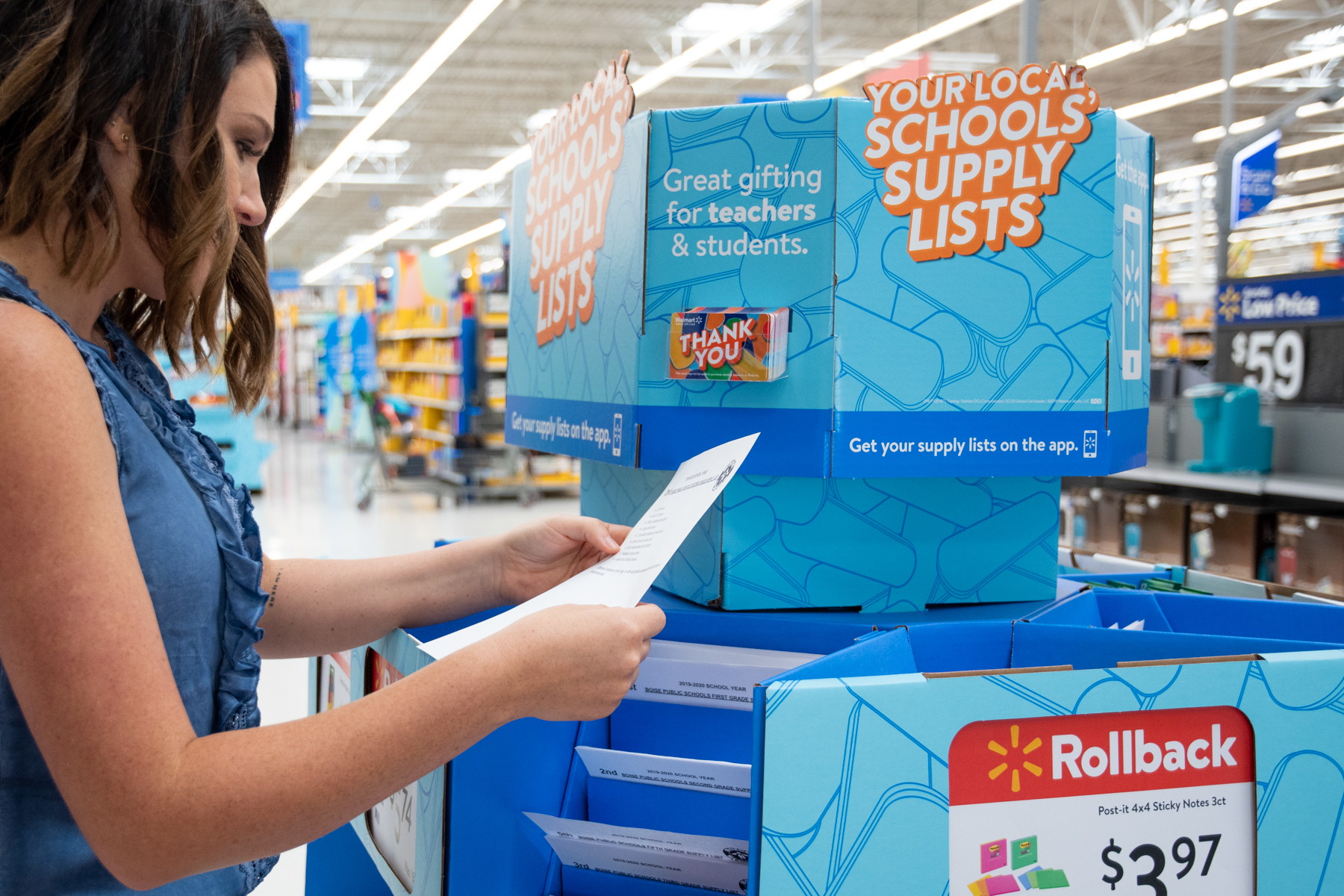 Most Walmart stores have local public (and sometimes private!) school supply lists available in store. If yours doesn't offer hard copies, check the Walmart app, because it's probably located there instead.
I know most schools send home the next year's school supply list on the last day of school. But school papers don't survive summer at my house.
Nobody will judge you for relying on Walmart to have your back here.
19. Feel free to stock up — Walmart's inventory is legit.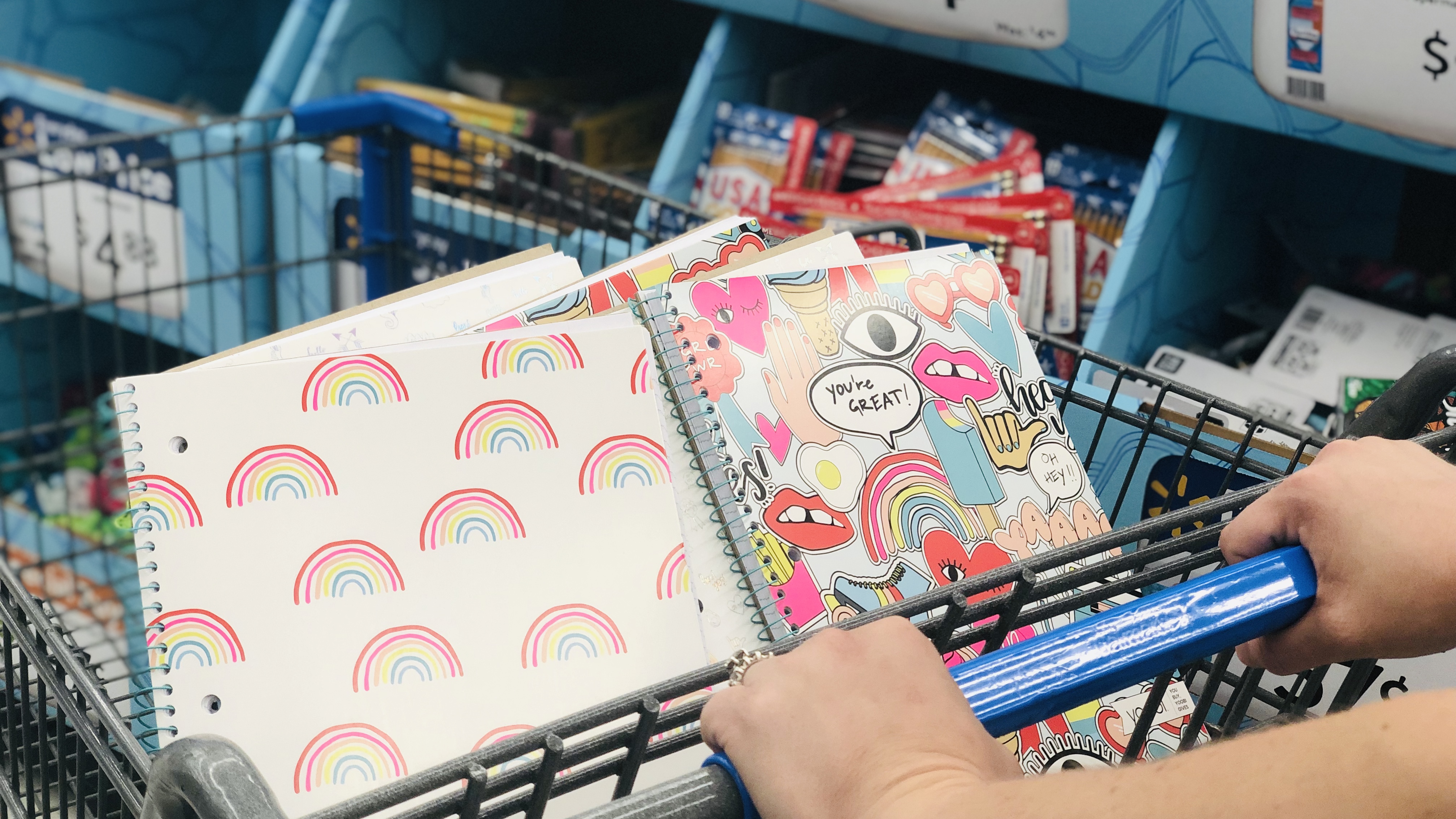 Whether you want to stock up on paper for the year, or you want to donate school supplies to a charity, Walmart will probably have it on hand.
In the past, KCL bought 100 notebooks to donate to local refugees through the KCL Foundation, and we got them all the same day at Walmart.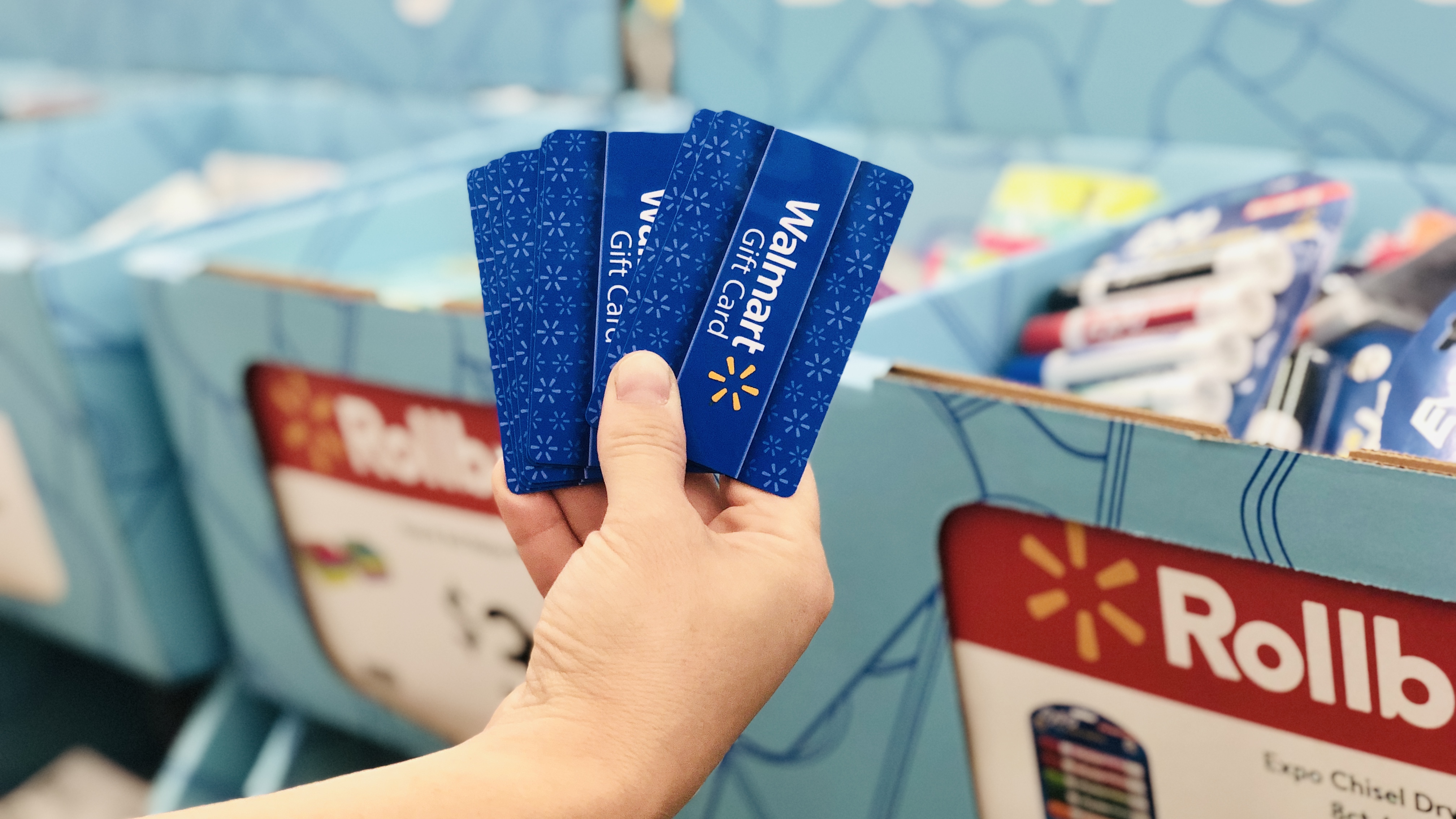 Sure, it's not an earth-shattering amount by itself, but when you pay with a discounted gift card, you'll get an extra percentage off your total.
This means even if you used coupons and you redeemed a rebate offer from Ibotta or Checkout51, you can still pay with a discounted gift card and get even more savings.
Resources and links mentioned:
Print coupons: