Couponing at Walgreens isn't like couponing at Target, people. New couponers can get a little intimidated by the various layers of savings and things like points and rewards and all that, but fear not!
We'll take you through everything you need to know to save all the dollars and shop Walgreens like a pro.
1. There are two reward programs you need to know about: Balance Rewards and Register Rewards.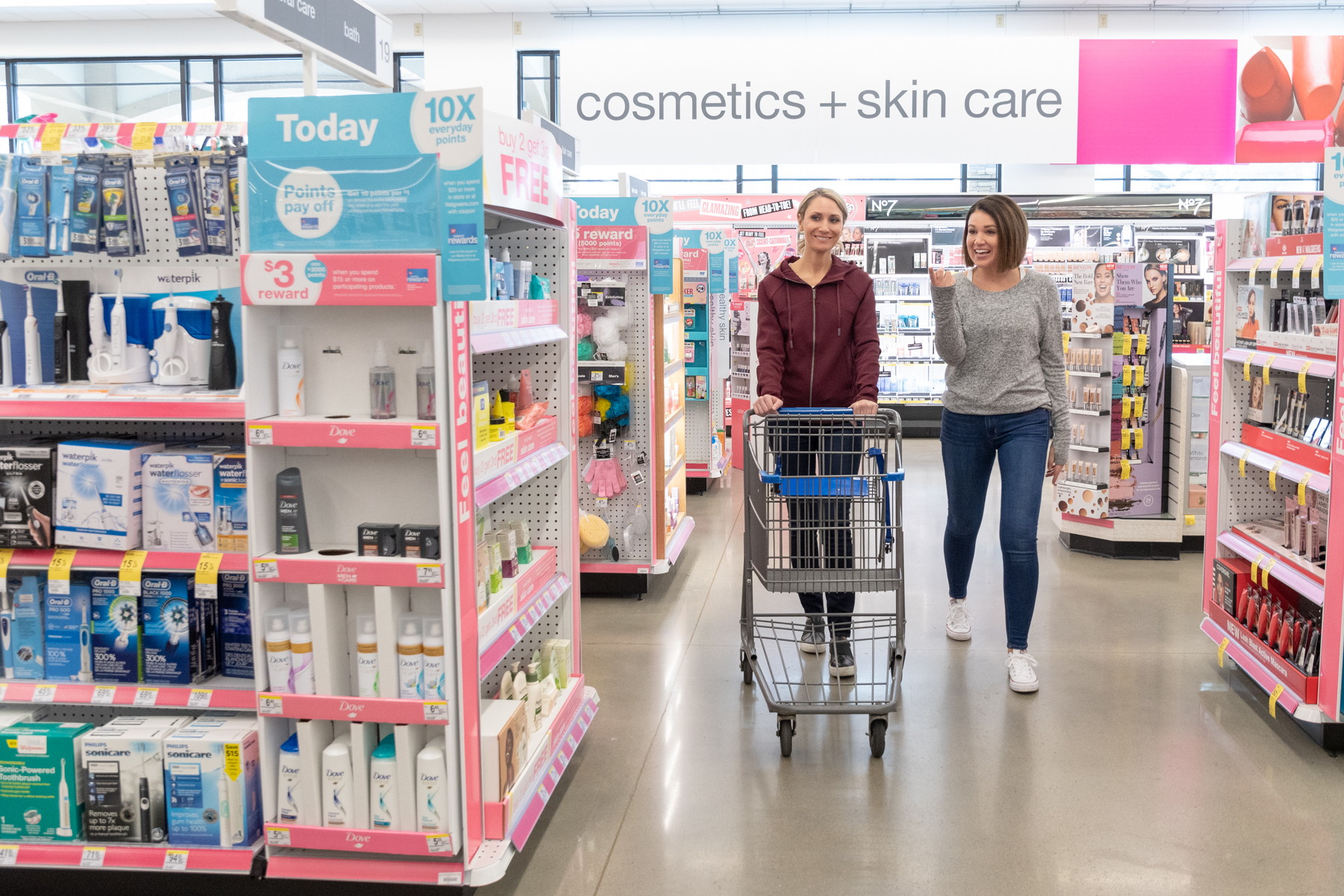 Walgreens Balance Rewards is a points-based loyalty program you'll need to join before you shop Walgreens. Your Balance Rewards account will be tied to your phone number.
Walgreens Register Rewards are checkout coupons you'll receive for purchasing qualifying items. No signup is required.
We'll discuss everything you need to know about Balance Rewards first.
2. Accumulate Balance Rewards Points when you buy qualifying items.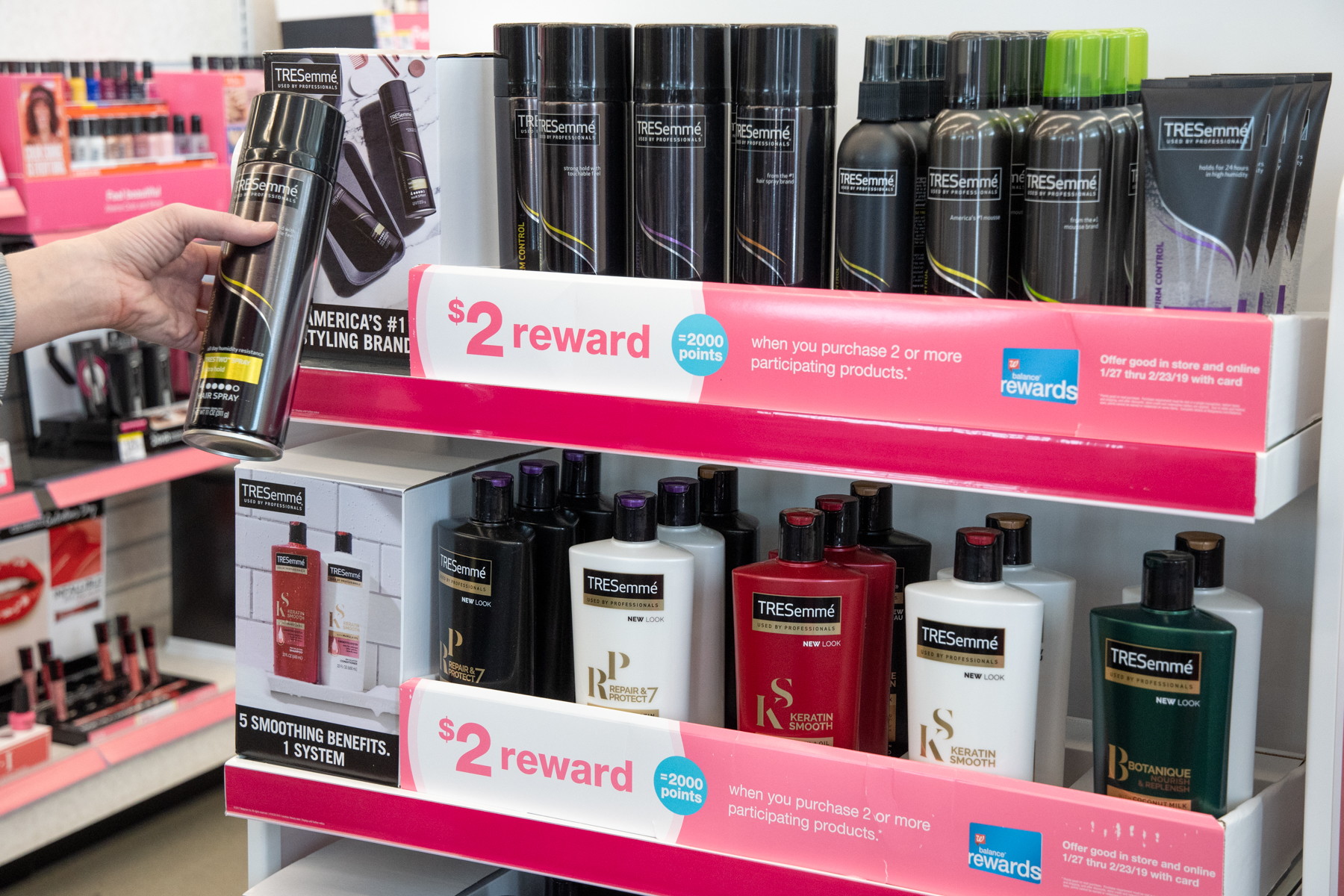 Balance Rewards promotions are advertised in the Walgreens weekly ad and on the shelf in-store. Purchase qualifying items, enter your phone number at checkout and your points will be digitally added to your account.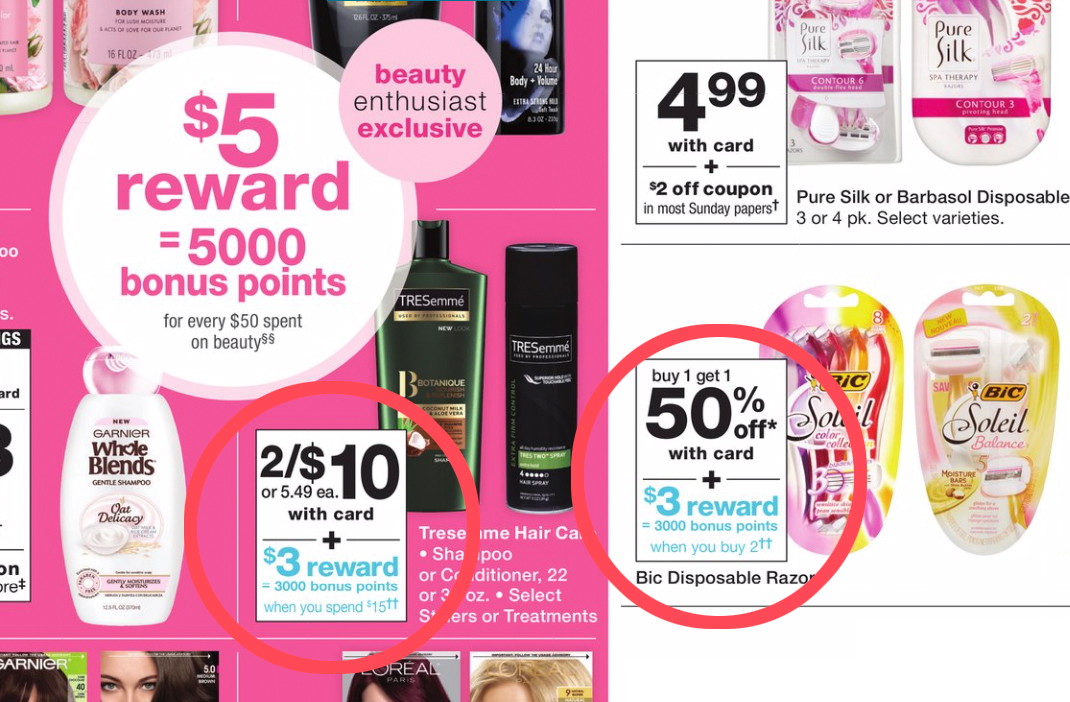 In order to meet the qualifying purchase requirement, you must either spend a certain dollar-amount on qualifying products or buy a set quantity of qualifying items.
Spend $15 on Tresemme hair care, receive $3 Reward, 3000 points
Buy 2 Bic disposable razors, receive $3 Reward, 3000 points
3. 1,000 Balance Rewards points are worth $1.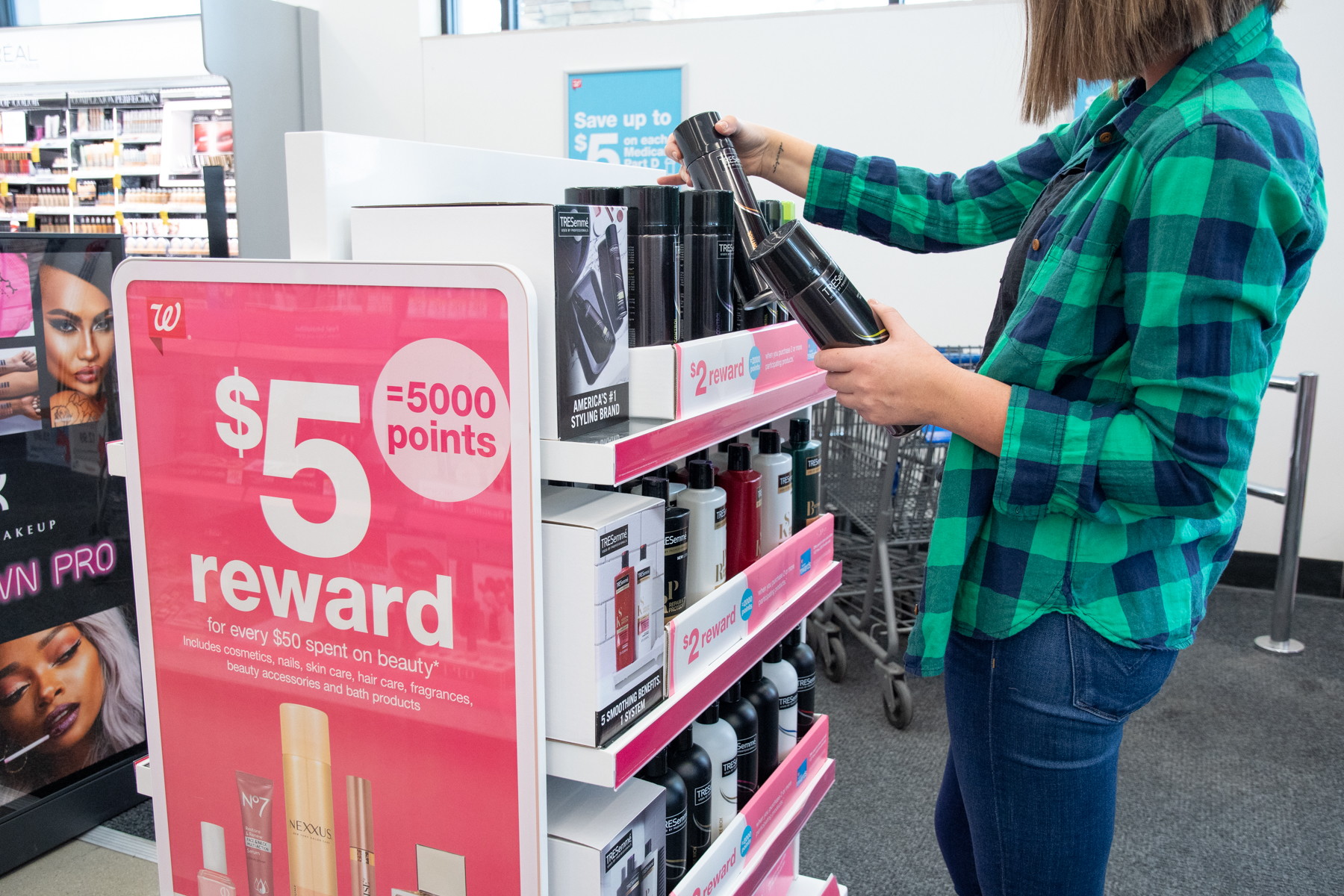 Balance Rewards points will accumulate as you make qualifying purchases. Points are redeemable in increments of 1,000:
1,000 = $1
2,000 = $2
3,000 = $3
4,000 = $4
5,000 = $5
To check your points at any time, just log into the Walgreens app, or next time you shop, watch the pin-pad after you enter your phone number at checkout. You'll see total points and the ability to redeem up to 5000 to save $5 off your order.
4. Balance Rewards Promotions don't require that you separate transactions.

Balance Rewards promotions don't have limits. That means if the promo is "buy two Softsoap body wash, receive $3 or 3000 points", you can buy four Softsoap body washes and receive $6 or 6000 points.
5. Redeem up to 50,000 ($50.00) Balance Rewards per transaction.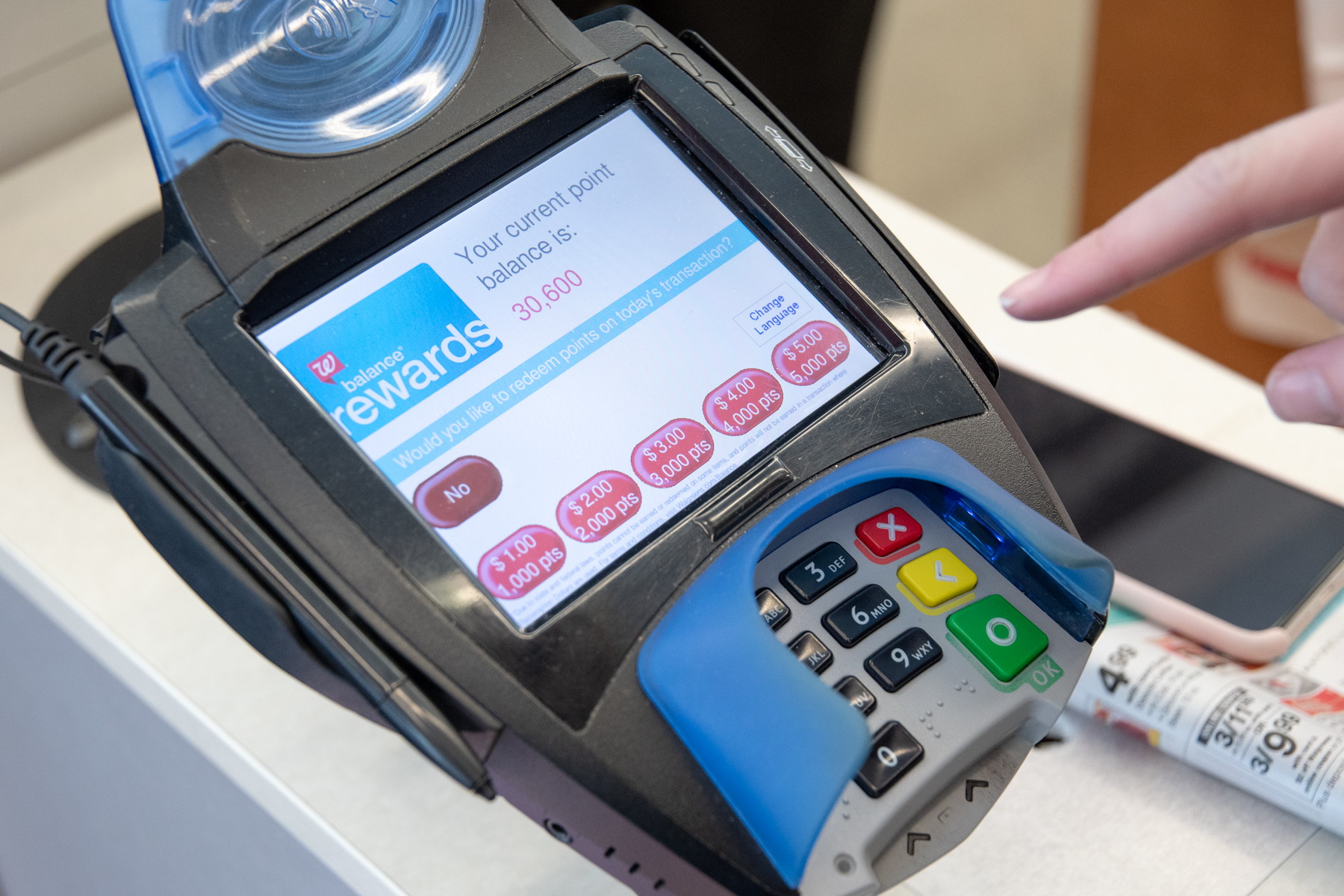 You can earn an unlimited number of points, but can't redeem more than 50,000 ($50) in a single transaction at Walgreens.
Let the cashier know when you want to redeem points. They'll tap a button that will prompt a points redemption screen to pop-up on the pin pad. Then, just select how many points you want to redeem, up to 50,000, or $50.
6. Balance Rewards spend-thresholds must be met before manufacturer coupons are discounted.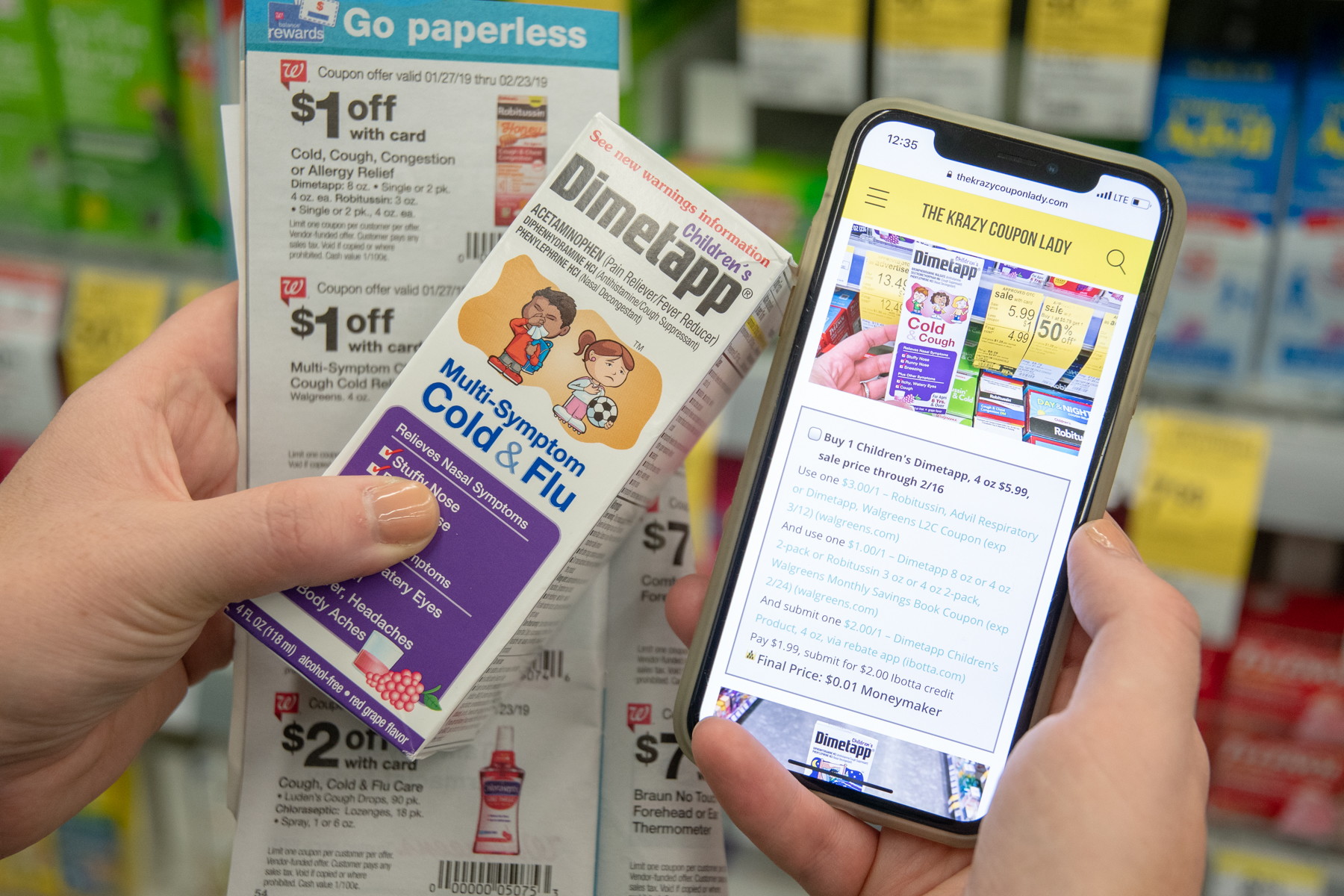 Spend minimums must be met before manufacturer coupons, but after store coupons and savings. That means if the promotion is "spend $20, receive 5000 points" and you spend $20 on four $5 items, you'll receive your 5000 points at checkout. But, if you have store coupons to use on those four items, your qualifying subtotal will drop below $20 and you will not receive 5000 points. You would have to buy another qualifying item worth at least the value of the store coupons.
7. Balance Rewards expire after one year.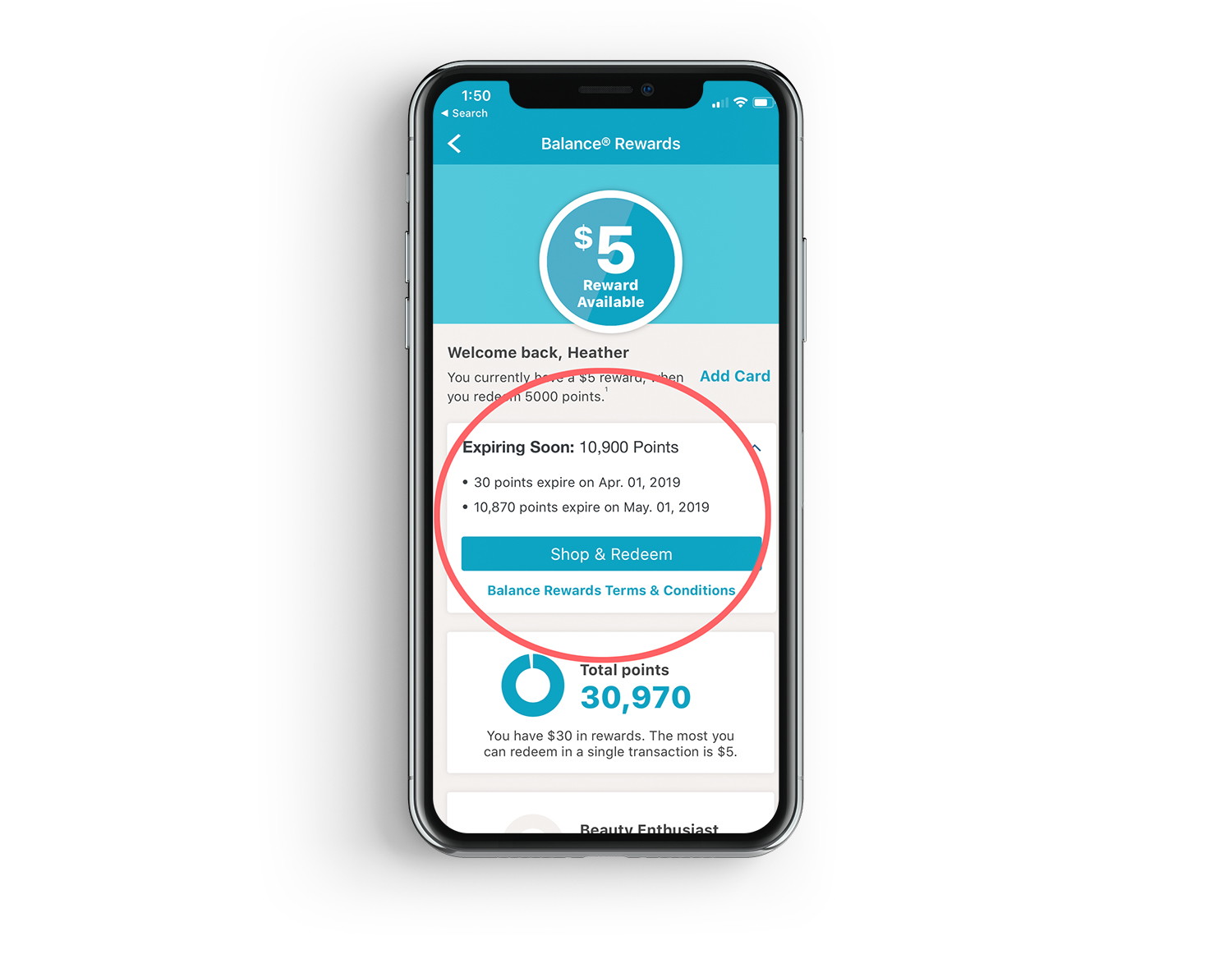 Check your point balance in the Walgreens app to see if you have any points coming up on their expiration.
8. Earn Register Rewards for buying qualifying items.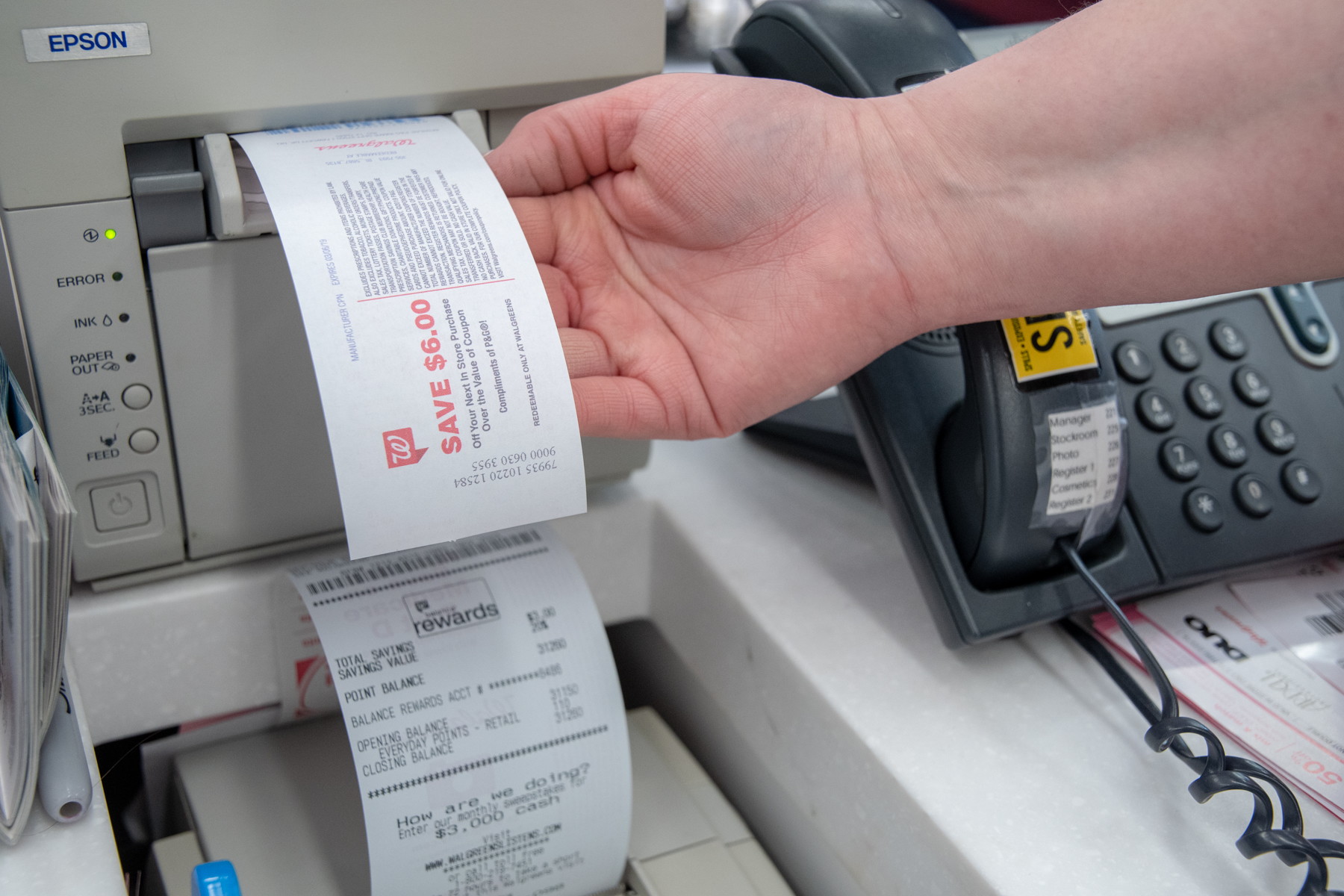 The grey, cube-shaped printer that sits next to the cash register is called a Catalina coupon machine. It spits out coupons based on the items you buy. At Walgreens, some of those coupons are called Register Rewards.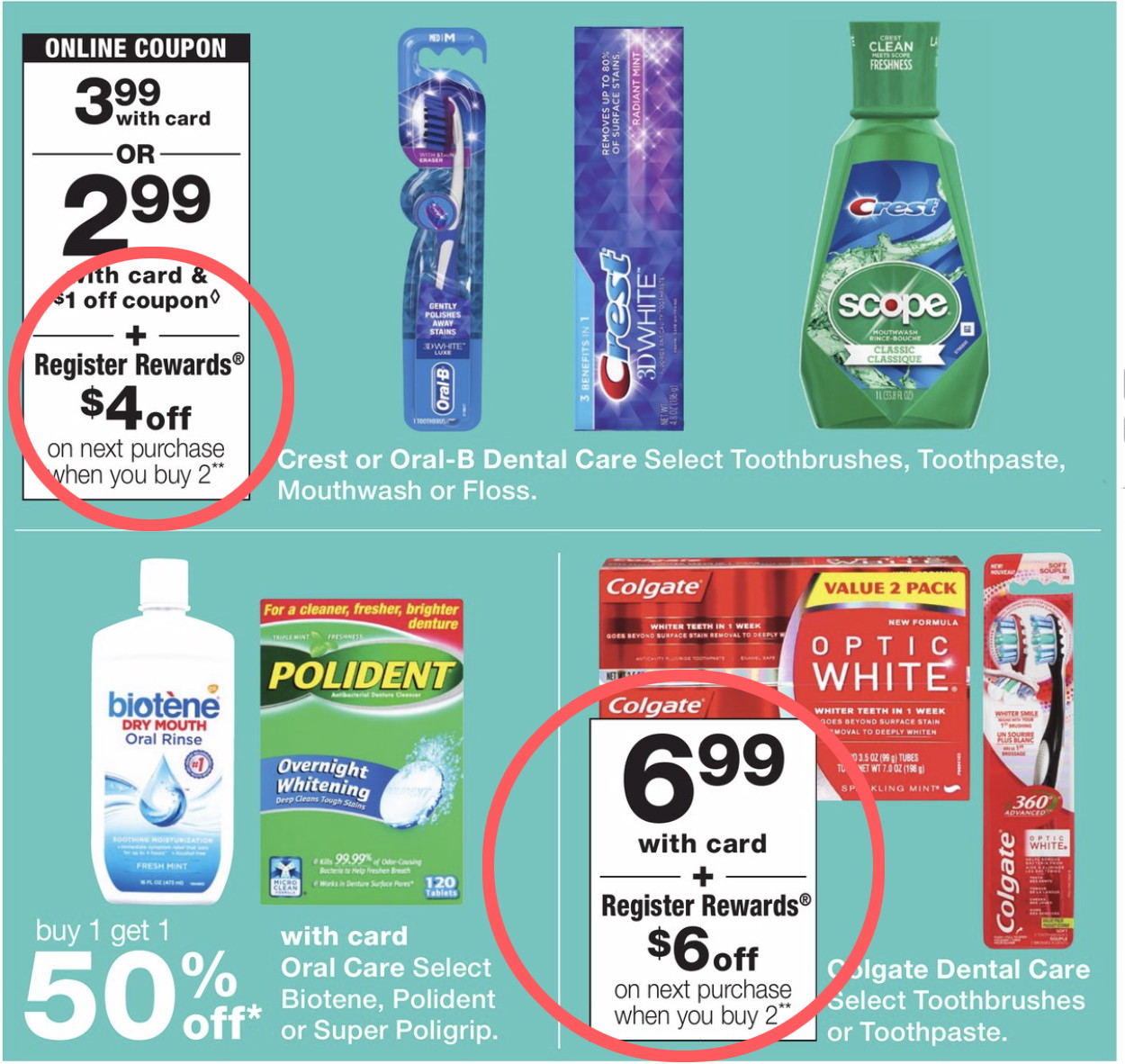 You'll see Register Reward promotions advertised on-shelf and in the weekly Walgreens circular. Buy two Crest or Oral-B items, receive $4 Register Reward to use on your next purchase. Buy two Colgate Optic White toothbrushes or toothpastes and receive a $6 Register Reward.
In addition to advertised Register Rewards, the Catalina coupon machine may spit out other coupons, usually based on your individual purchase history, sometimes based on an unadvertised Catalina promotion that may be running across multiple retailers. Follow the KCL Walgreens deals to get a heads up about what's printing at Walgreens this week!
9. A Register Reward is a manufacturer coupon.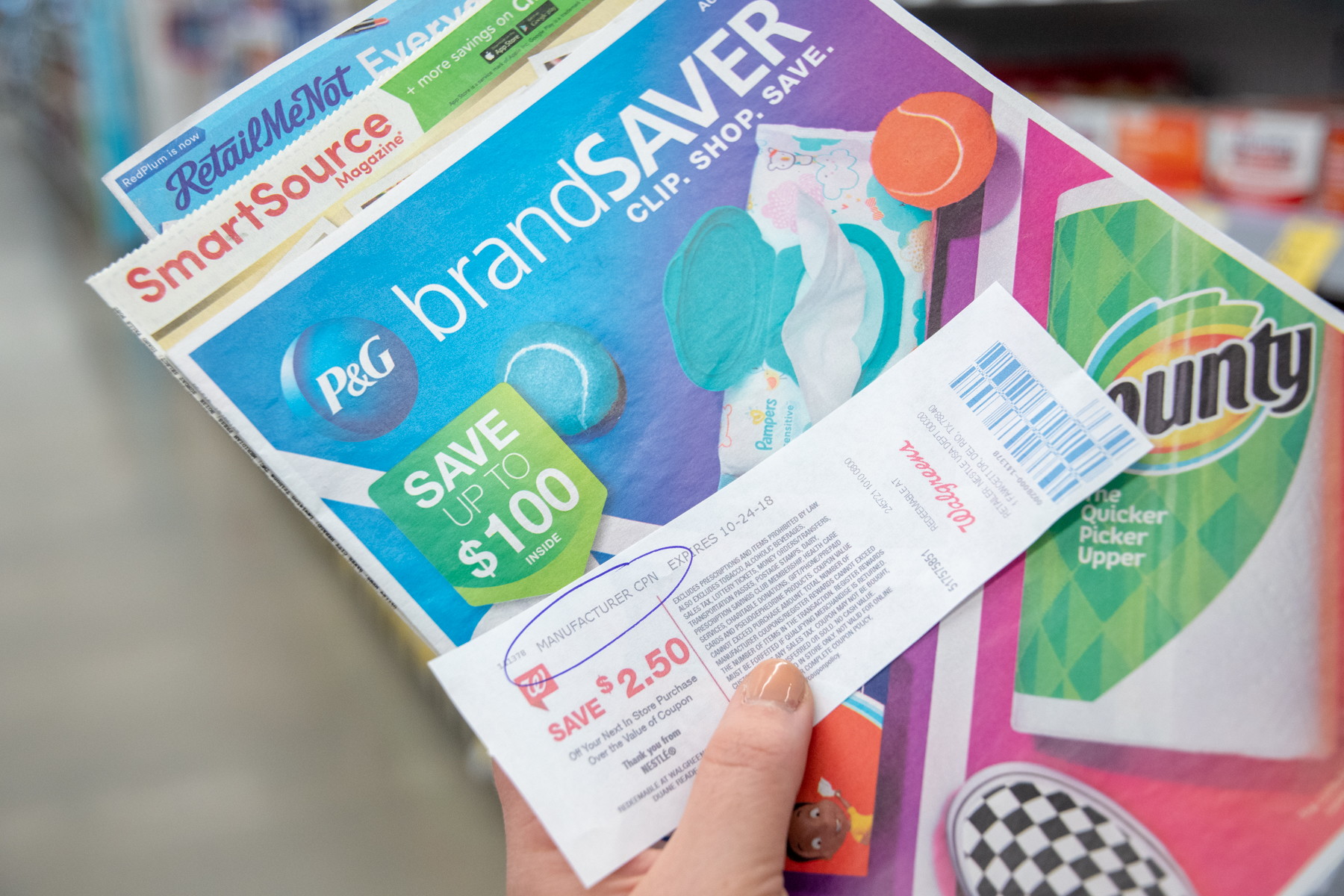 Register Rewards are manufacturer coupons. That means, when you redeem one, Walgreens will be reimbursed for the value of the Register Reward as if you paid cash. Register Rewards are subject to Walgreens coupon policy like any other manufacturer coupon.
10. You can't have more manufacturer coupons than items.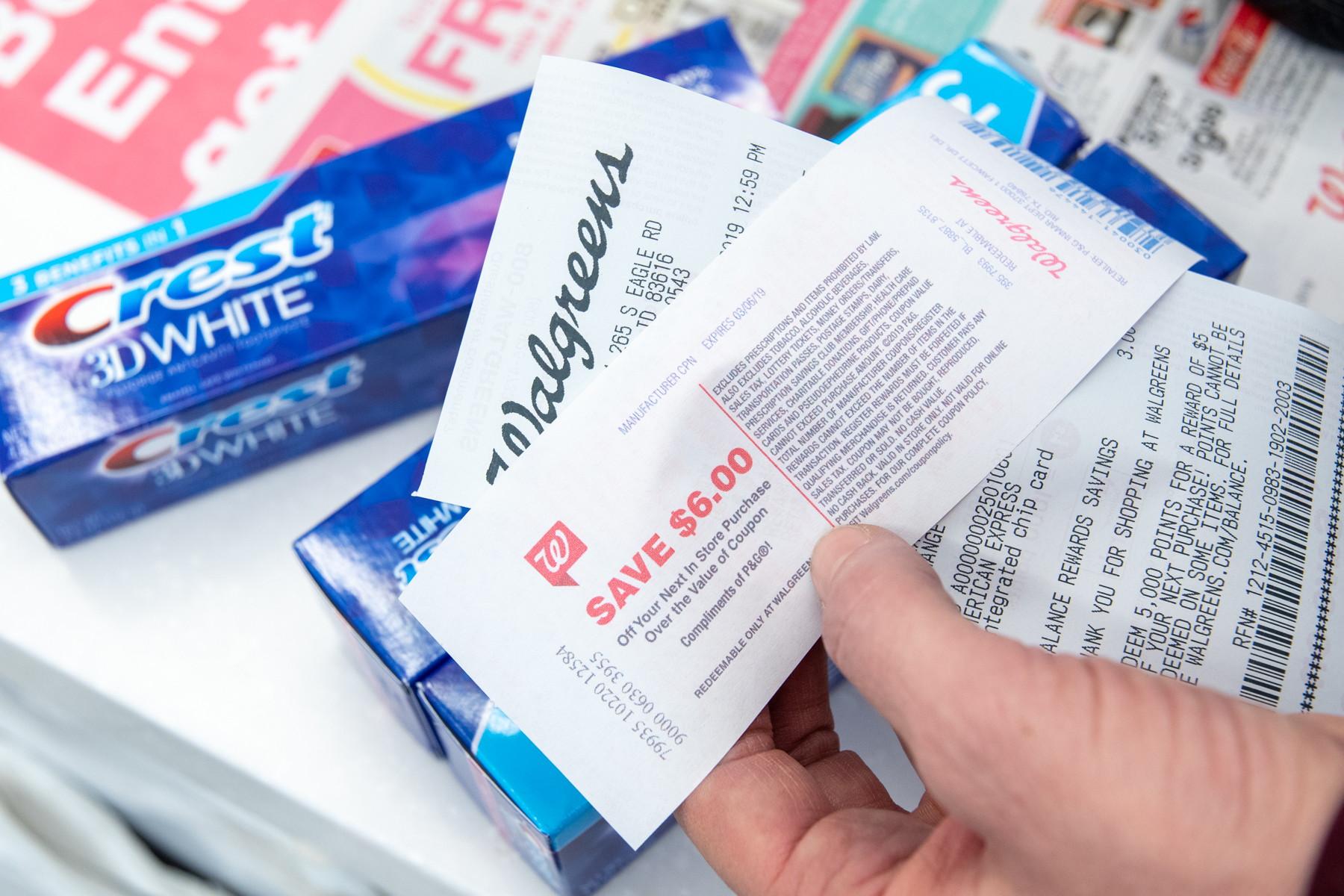 Walgreens coupon policy allows only one manufacturer coupon per item purchased. If you're purchasing five items and using five different manufacturer coupons, you cannot also redeem a Register Reward in the same transaction.
The workaround involves buying a sixth, inexpensive item (like a chocolate candy for $0.33) so that you can use your Register Reward in addition to the five manufacturer coupons, now that you have six items. We publish a list of inexpensive "filler" items at Walgreens on KCL each week.
11. Spending Register Rewards and earning new Register Rewards in a single transaction doesn't always work.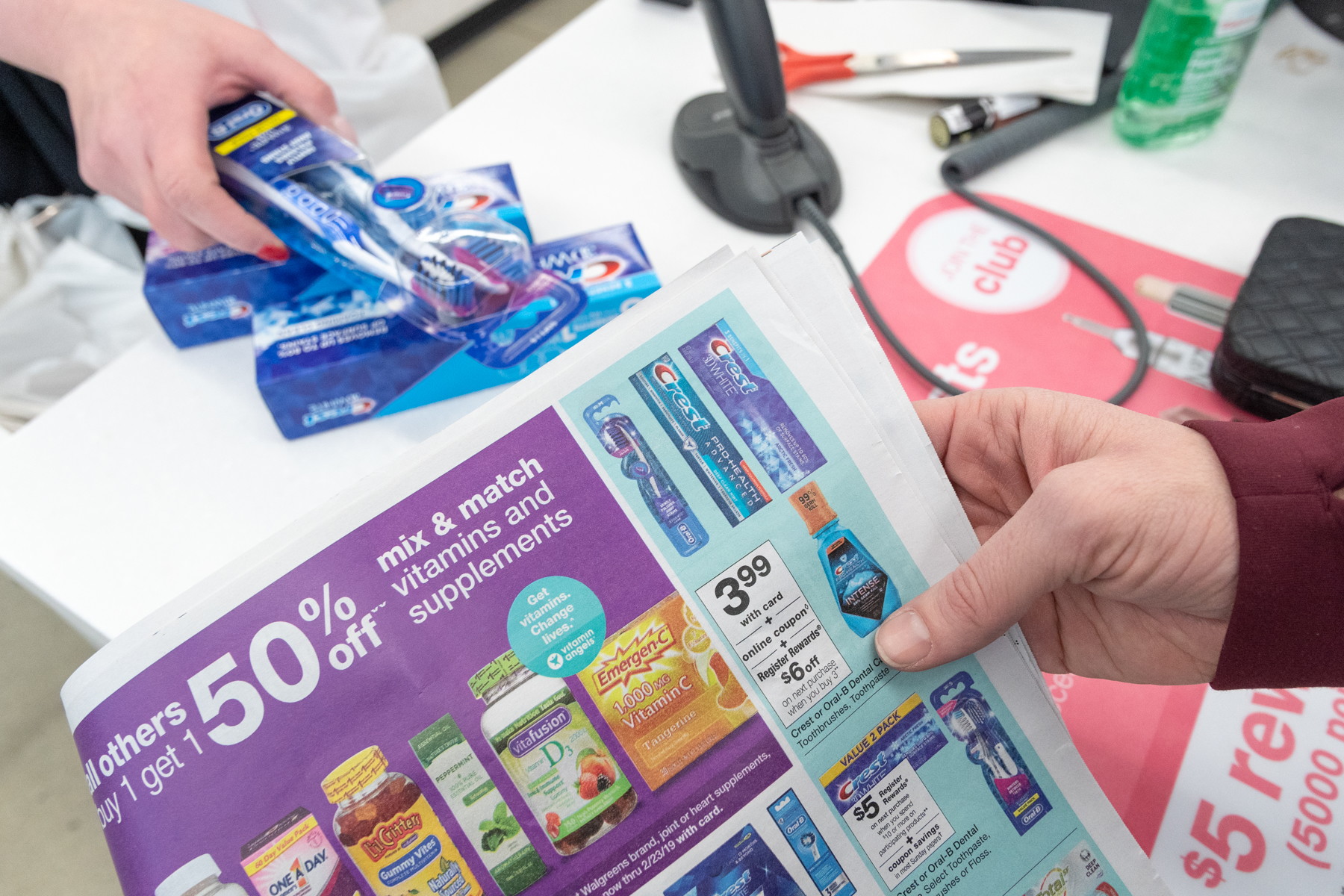 If the promotion is 'Buy 3 Crest items, Get $6 Register Reward' and you buy six toothpastes, you'll only receive one $6 Register Reward. That's because there is a limit of one identical Register Reward per transaction. In order to get the most savings, you'll want to do two separate transactions–buy three items in the first and another three in the second.
You may be wondering, "Can I use the $6 Register Reward I received in the first transaction to help pay for the second? The answer is 'No. Not if you want to get a new Register Reward to print.' Your best bet is to save both the $6 Register Reward from the first transaction and the $6 Register Reward from the second transaction for another shopping trip.
If you have more to buy the same day, you can redeem the $6 Register Rewards immediately on anything in the store. You can even spend it on other items, say vitamins, which are triggering their own Register Reward. If you redeem a Crest Register Reward on a Vitamin purchase, you'll still be eligible for a Register Reward for buying Vitamins. The Register Reward problem only arises when you use do back-to-back transactions for the same brand promo.
12. Register Rewards expire after two weeks.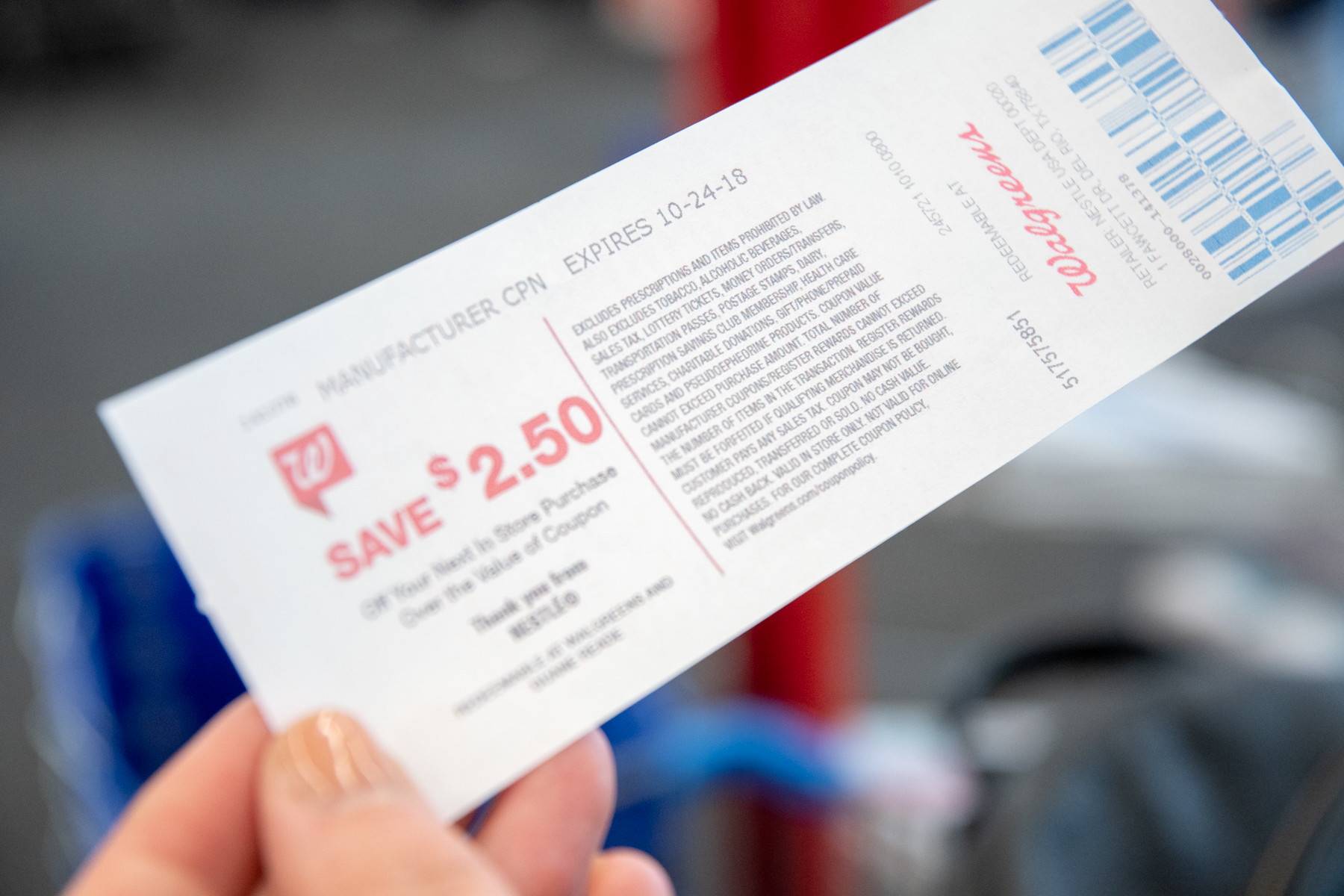 Register Reward coupons may be redeemed immediately or saved for another shopping trip. They expire two weeks after they print, so use them quickly!
13. If your Register Rewards don't print, ask for a manager.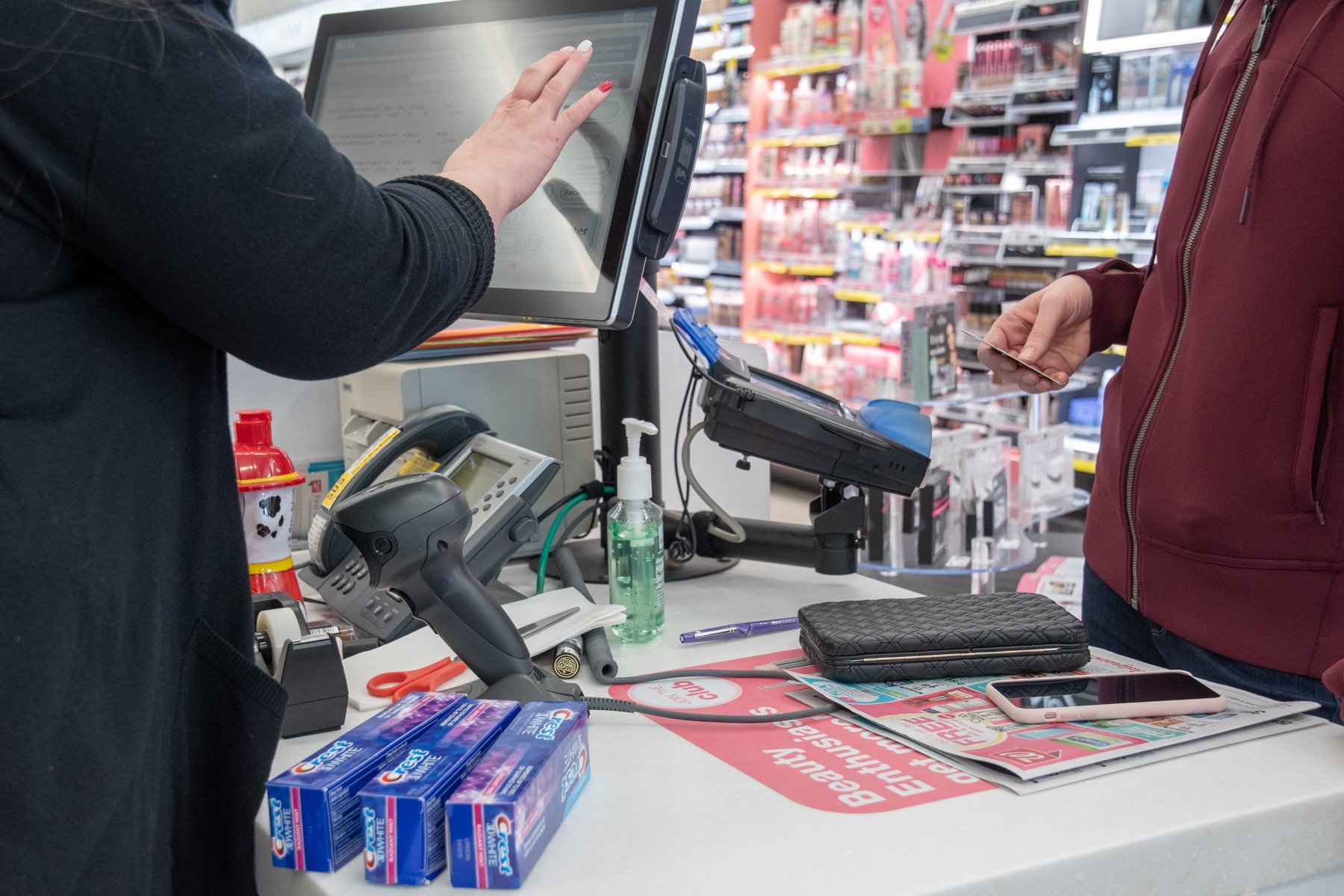 If it is an advertised deal and the Register Reward doesn't print, your cashier or the store manager should be more than happy to make it right by awarding you the value in points.
14. You can stack manufacturer and store coupons at Walgreens.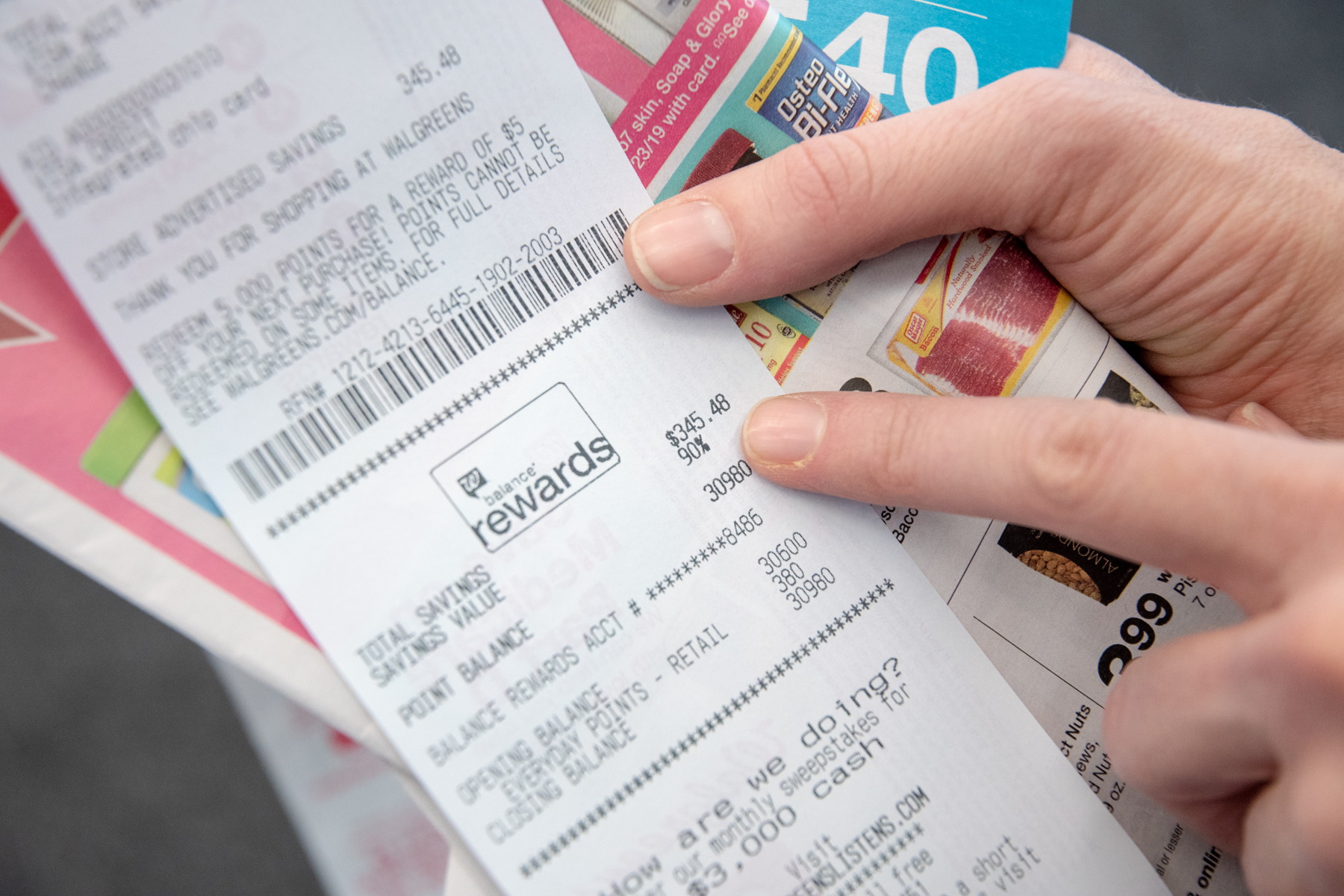 One of the best ways to save 50-90% at Walgreens is by stacking Walgreens store coupons and manufacturer coupons. Walgreens coupon policy allows one manufacturer coupon and one store coupon per item.
15. Walgreens store coupons can be found in the Walgreens app or monthly coupon booklet.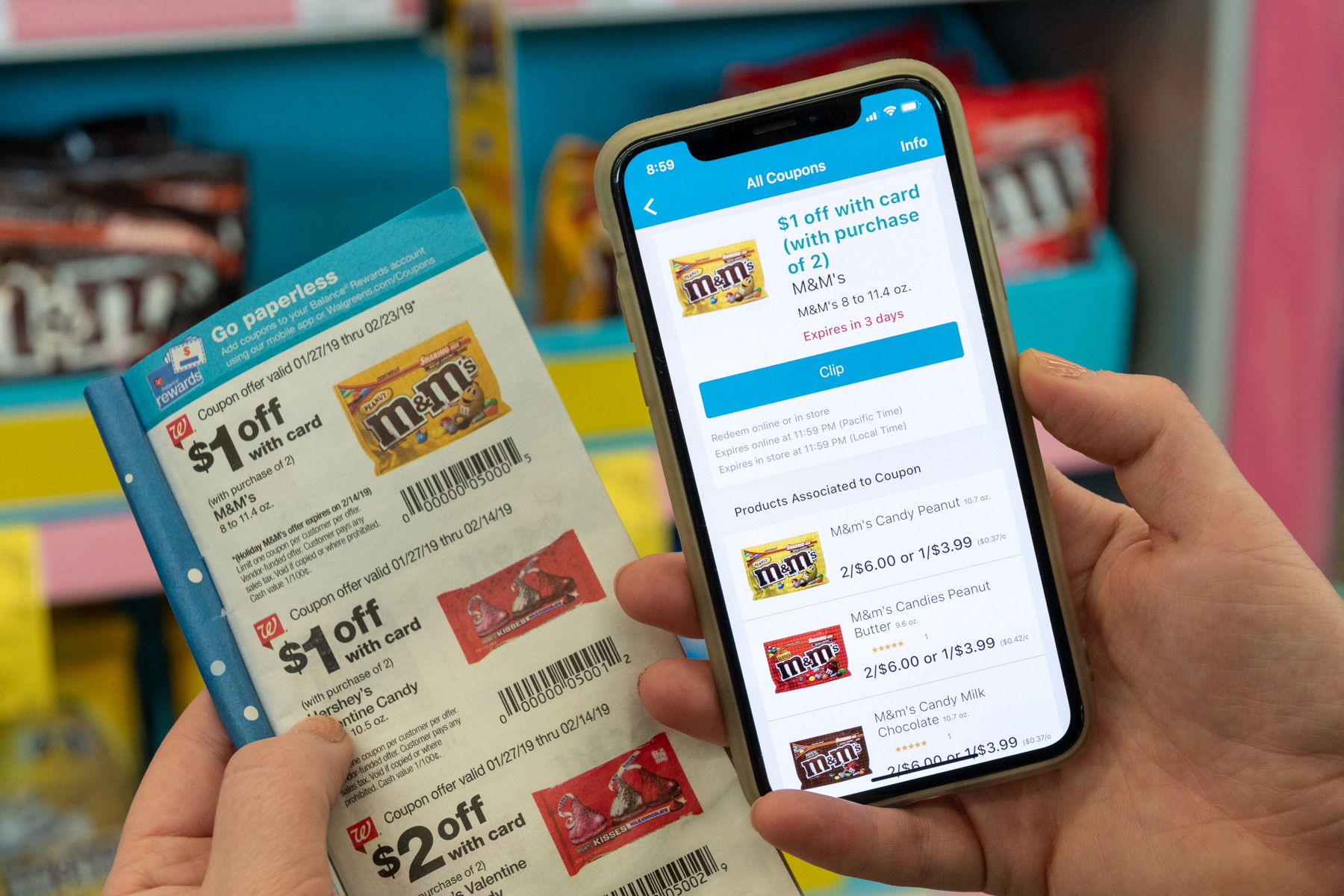 You can find monthly Walgreens coupon booklets at the front of the store or in the
Walgreens app
. The coupons are identical and as such, they don't stack. Choose one or the other.
16. Walgreens app coupons are tied to loyalty card.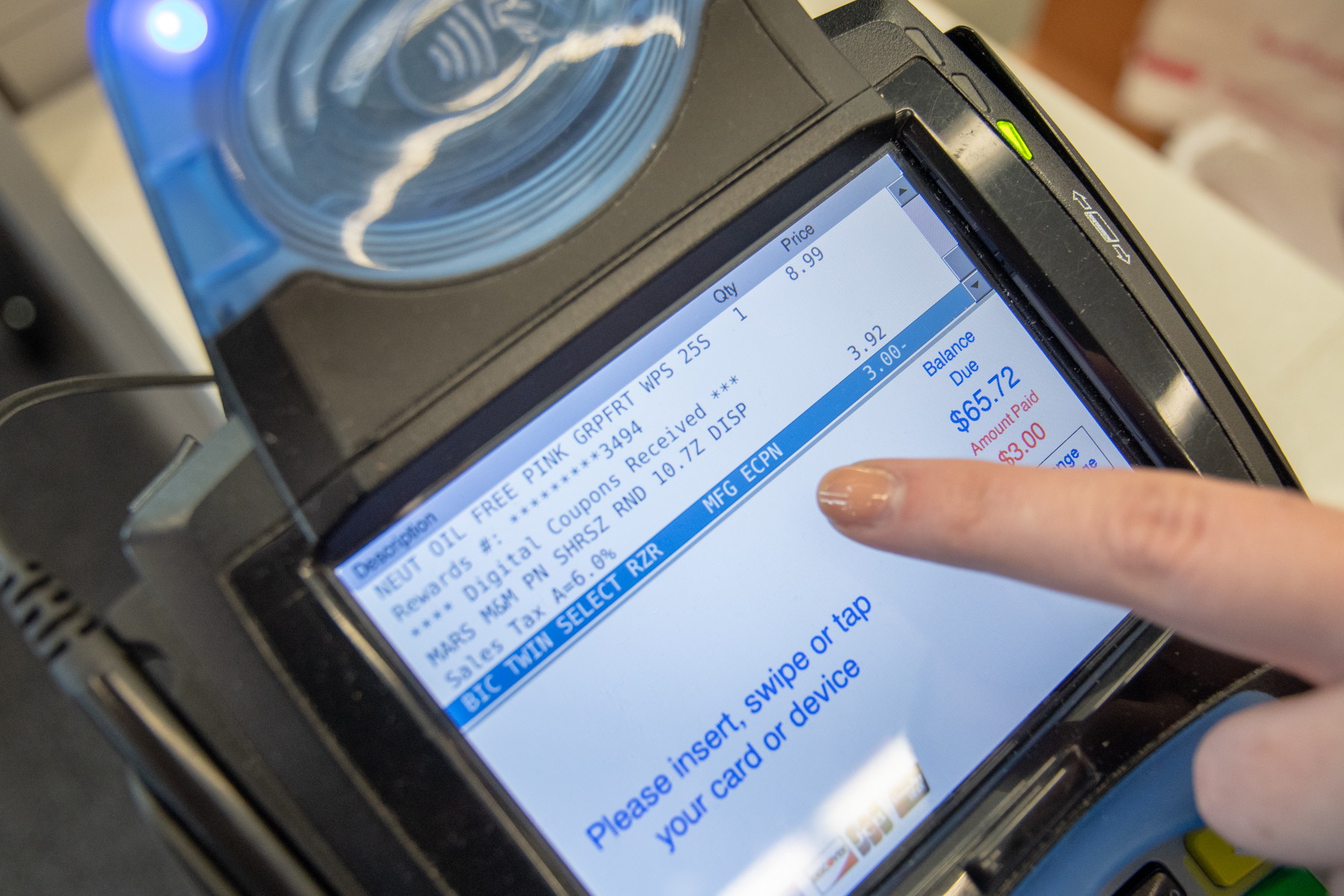 Store or manufacturer coupons in the Walgreens app are linked to your loyalty card and will be automatically deducted once you enter your phone number at checkout.
Once a Walgreens coupon is scanned, it stays on your account until it expires and it can be used an unlimited number of times.
But, because some store coupons carry a limit of 2-4 items, even though you can use the coupon as many times as you like, you can only use it to purchase a limited number of items per transaction.
Personally, I'm old school and I like to use the physical booklet because I've had issues with the in-app coupons being finicky.
17. Scan any item with the Walgreens app to see if there are available coupons.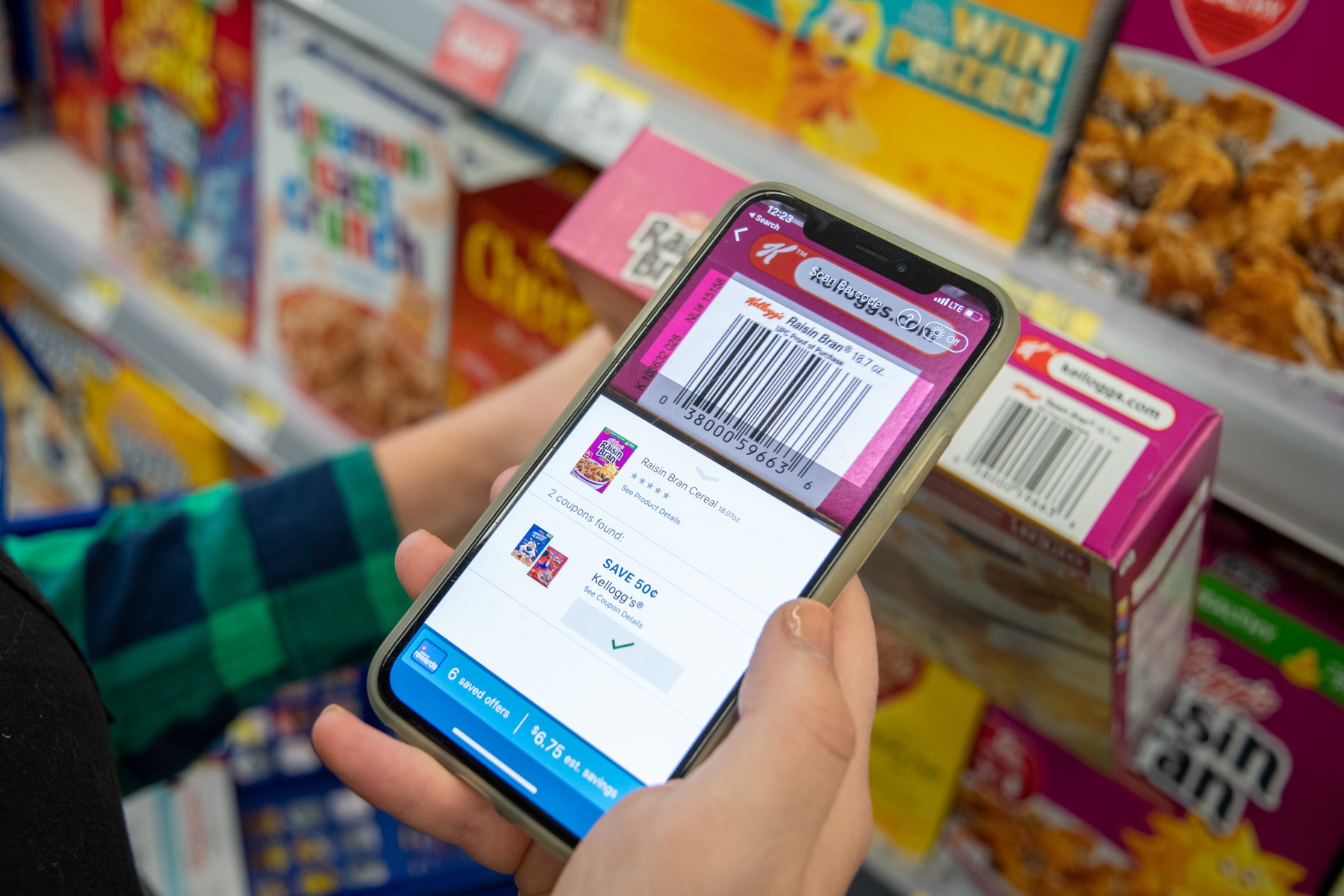 Open the Walgreens app, click "Weekly Ad & Coupons", then click the barcode icon in the upper right corner of the screen to scan a barcode and find coupons by product.
18. Manufacturer coupons cannot exceed an item's selling price, including BOGO free sales.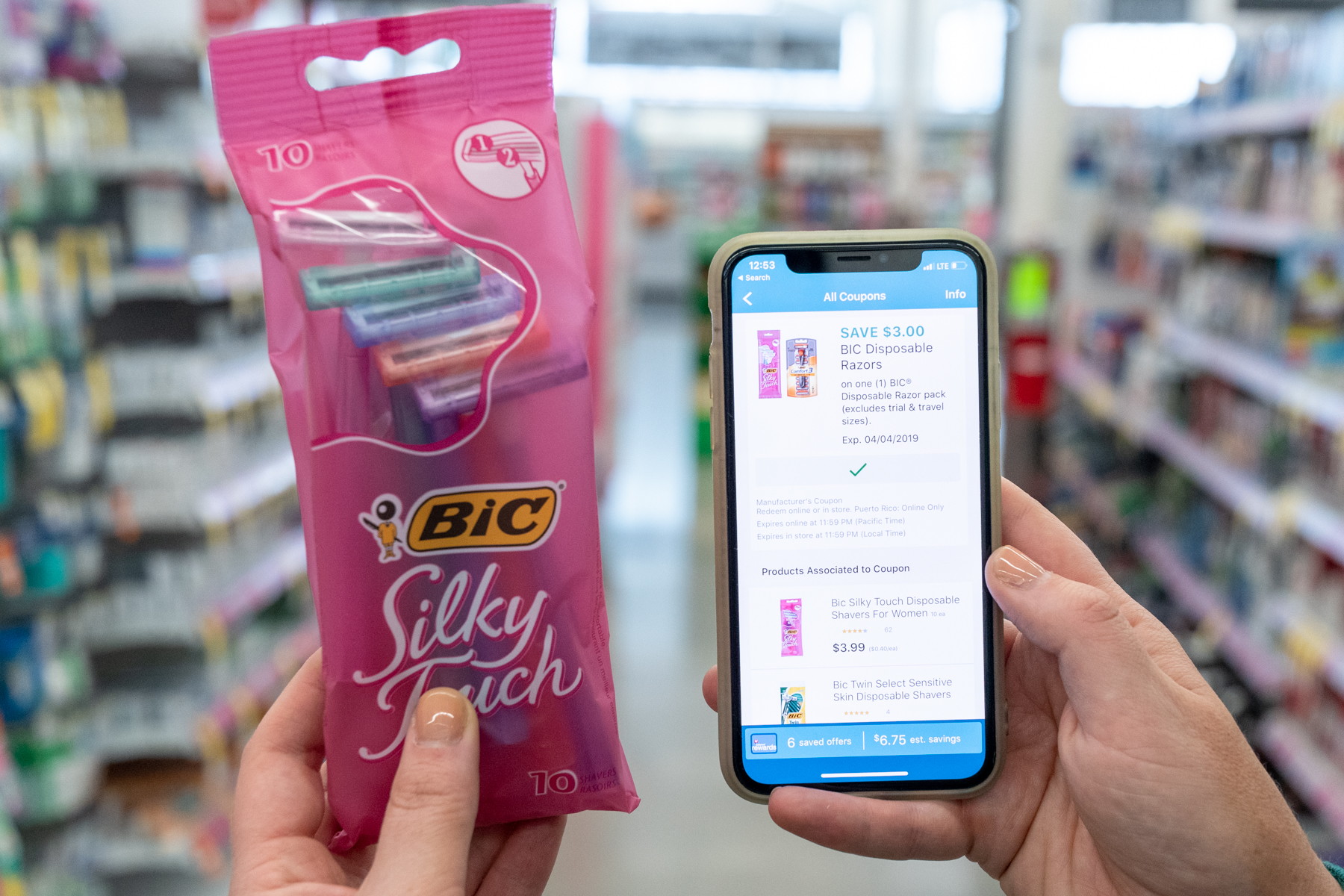 Walgreens policy states that coupons cannot be adjusted down to match an item's selling price. If a coupon is worth even a penny more than the item you are using it on, it won't be accepted.
This includes BOGO promotions. You can use a coupon on the item you are paying for, but not on the one you are getting free because the value of the coupon would be higher than the price (free).
19. Use two coupons with a Buy One Get One 50% off.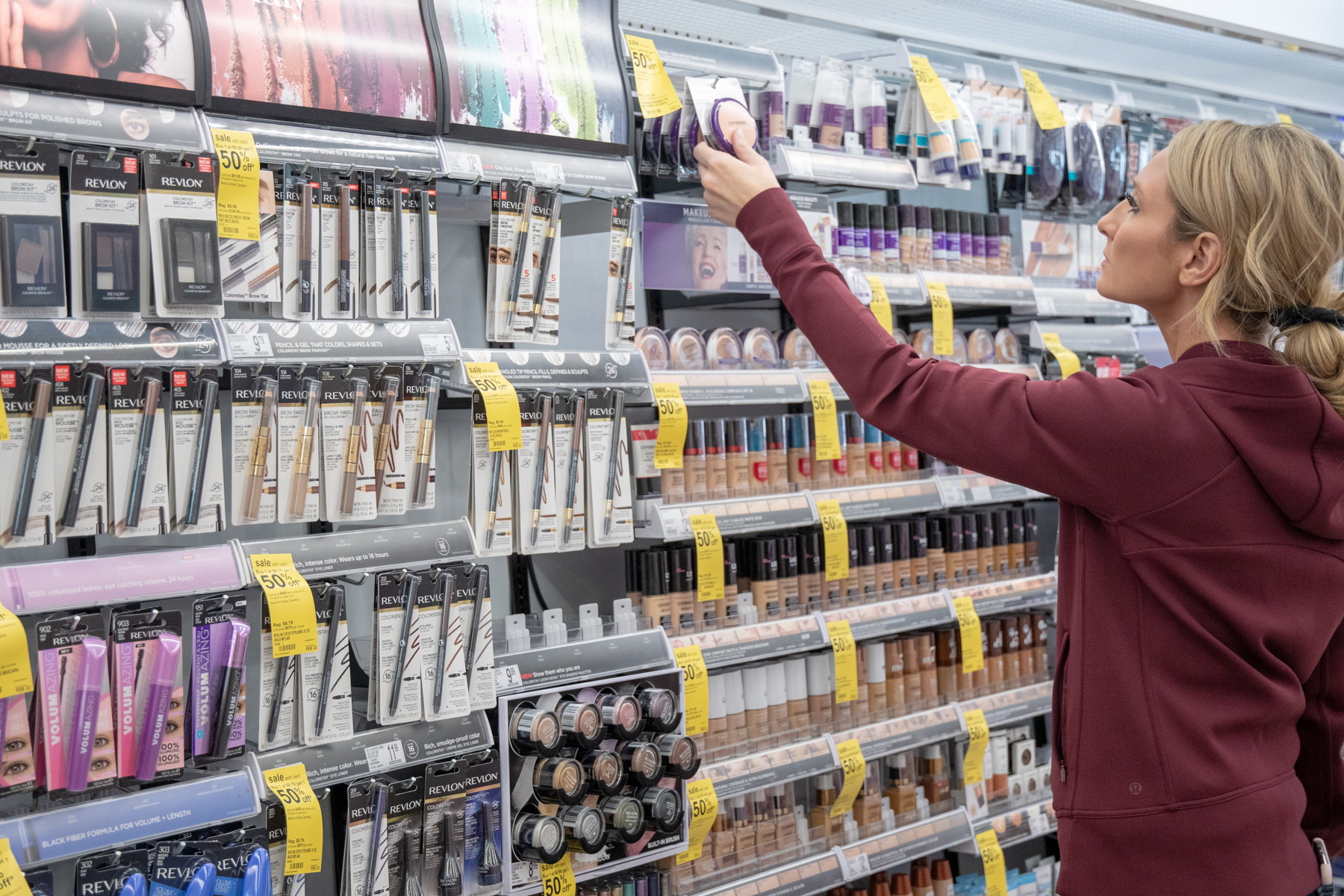 You can use two coupons when buying two items in a buy one, get one 50% off sale as long as the coupon's value doesn't exceed the cost of the 50% off item.
20. Use manufacturer coupons on clearance.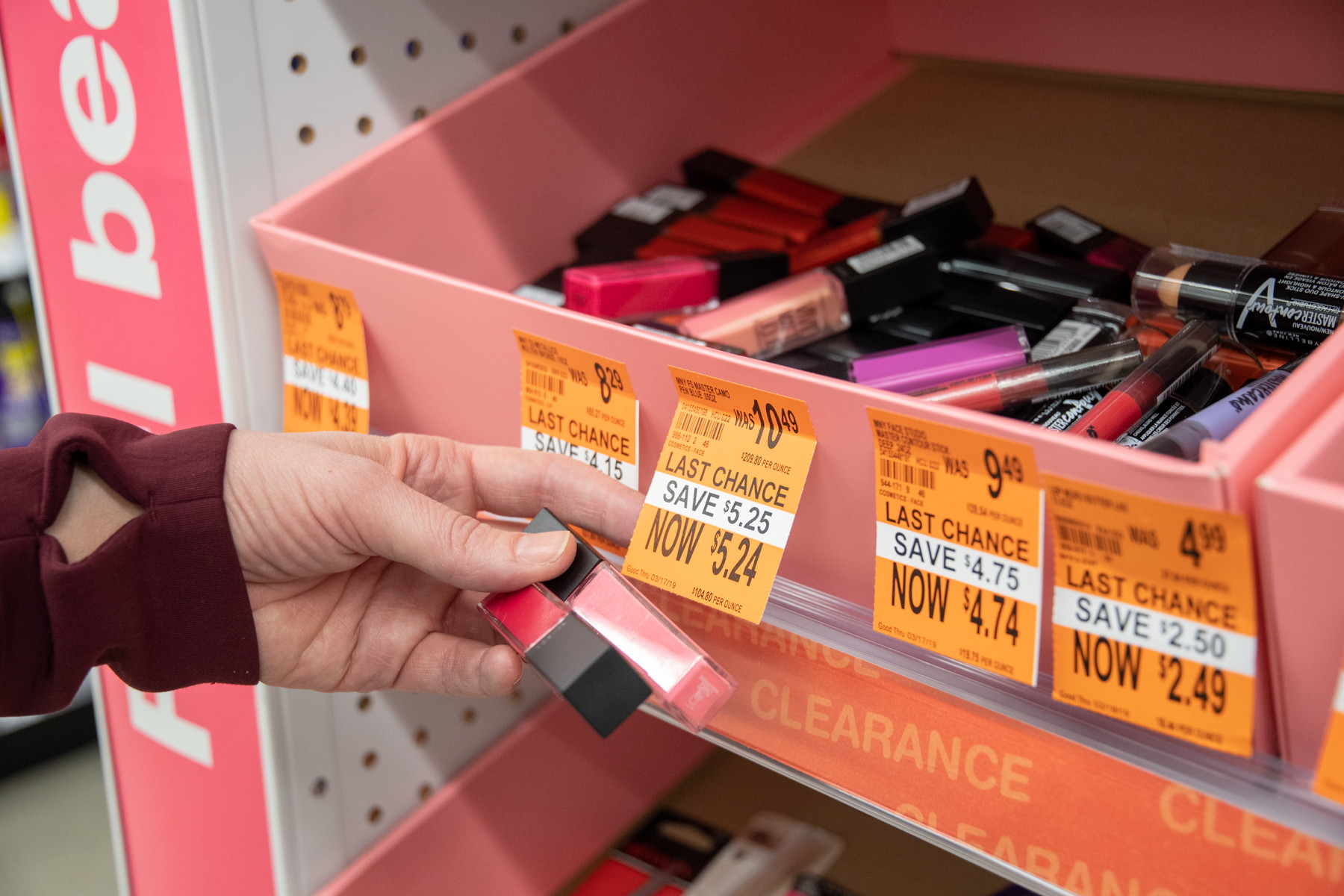 As long as the coupon value isn't higher than the clearance price, you can use manufacturer coupons on clearance items.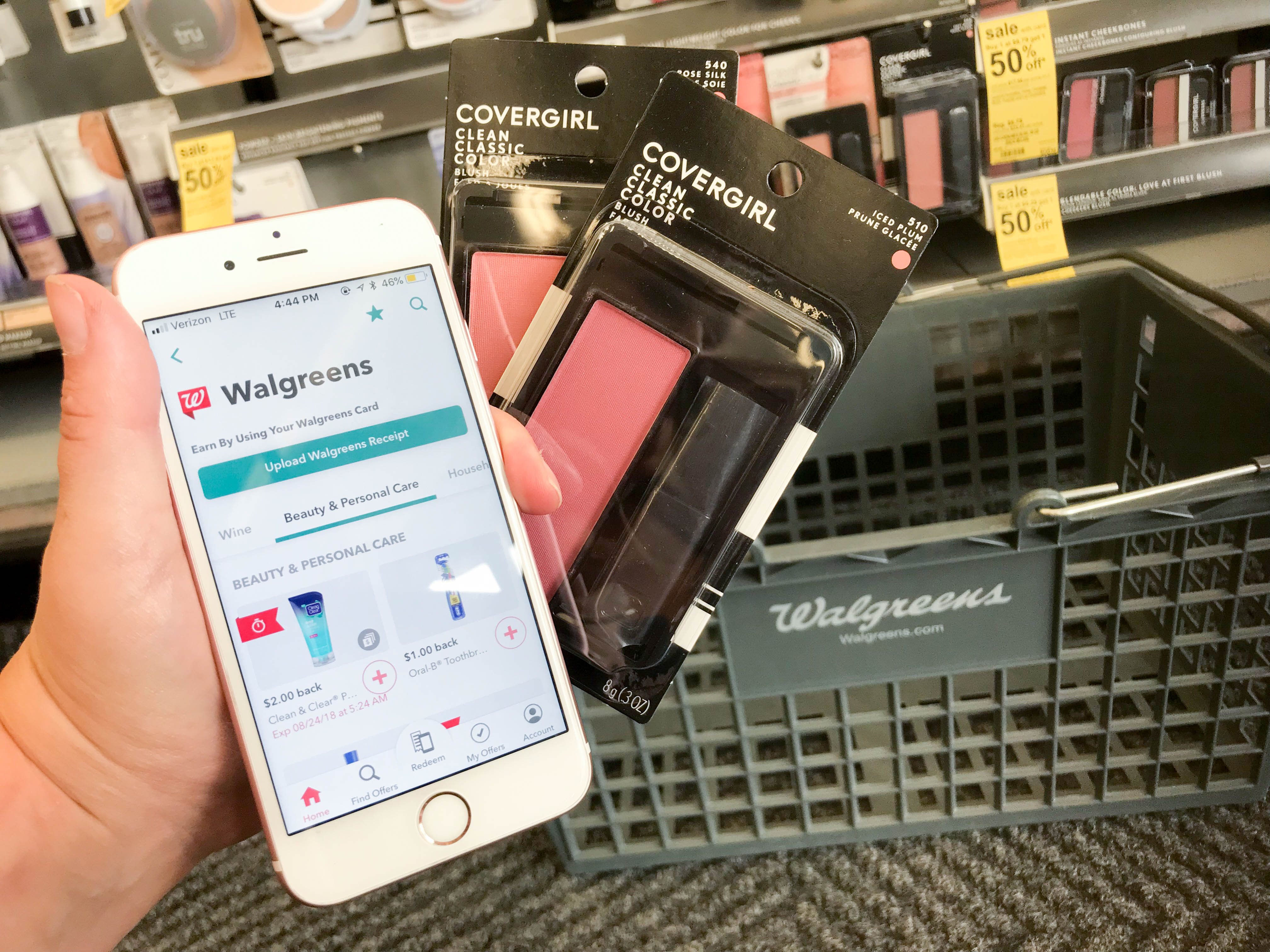 Rebate apps help you save money after your purchase without clipping coupons. Upload a photo of your Walgreens receipt and get money back when you buy qualifying rebate items. Rebate apps will save you money, even if you used store coupons or manufacturer coupons.
22. Set Walgreens as a favorite store in the Krazy Coupon Lady app.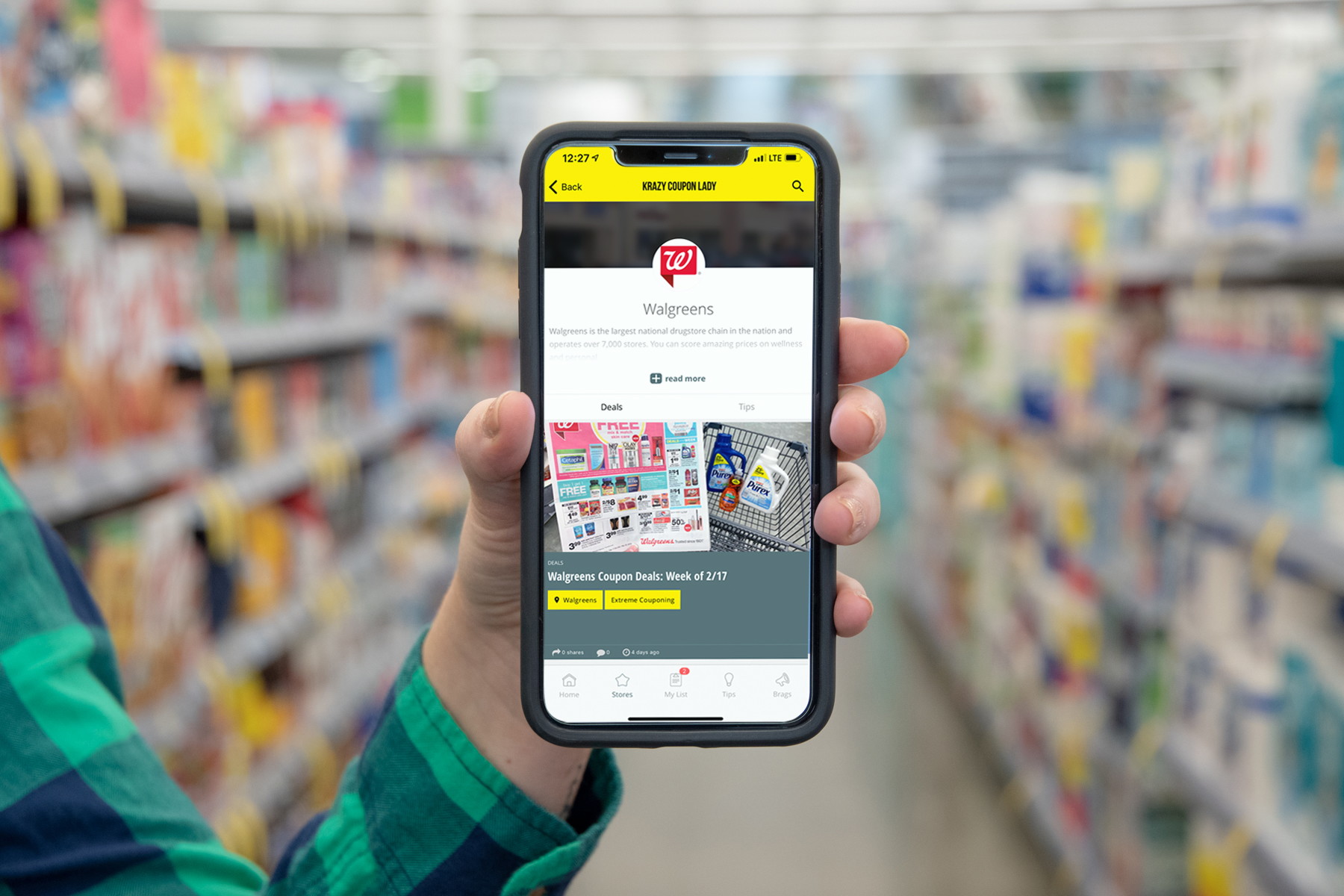 Download the free Krazy Coupon Lady app and set Walgreens as a favorite store, then check back daily for new deals!
23. Earn $5 for every $50 beauty purchase when you become a Beauty Enthusiast.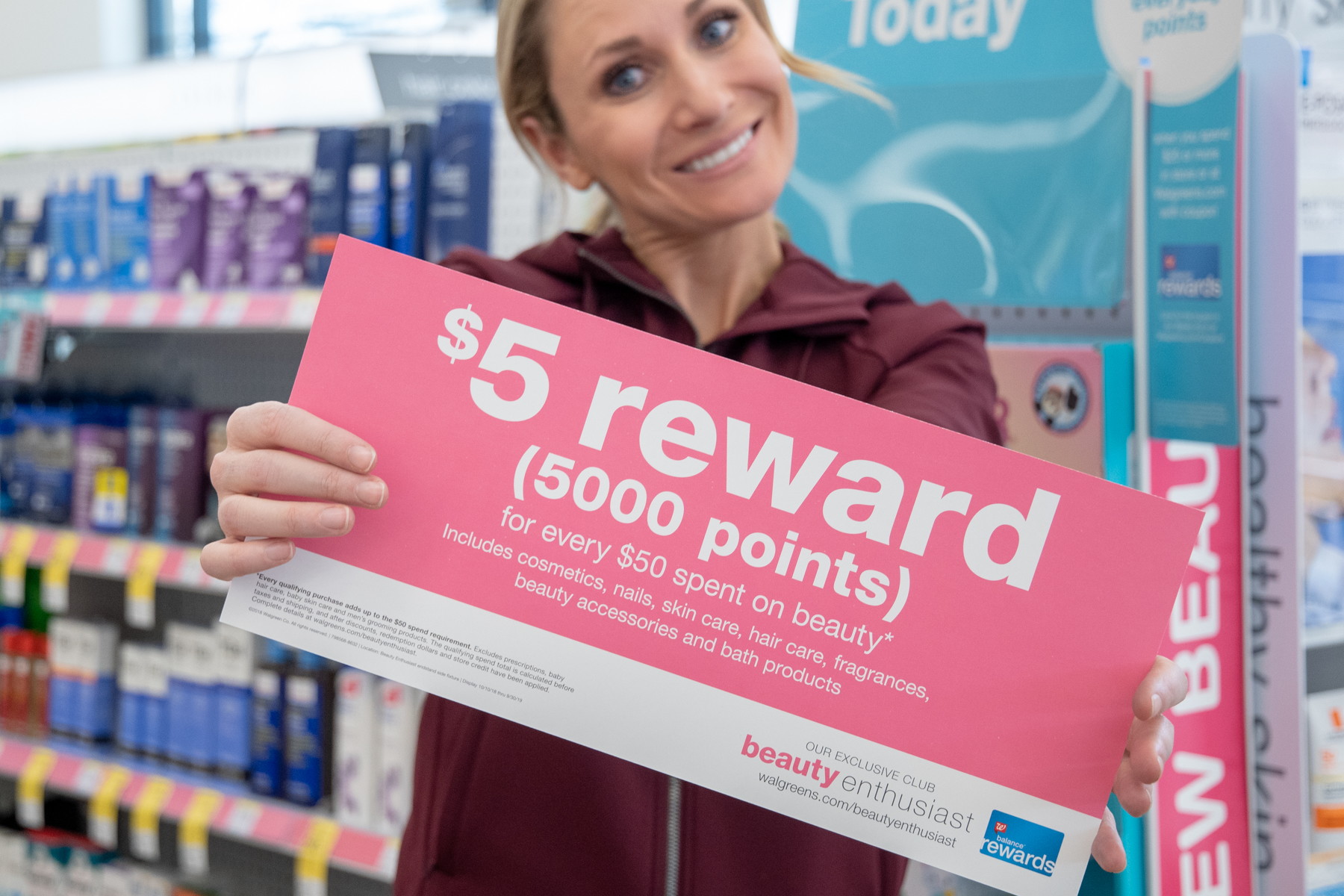 Sign up for the Beauty Enthusiast program and get money just for buying fragrances, cosmetics, skin care, hair care, oral care and grooming products. All baby items are excluded.
The $5 will be added to your Balance Rewards account after your cumulative beauty spend reaches $50. Your accrued total will show at the bottom of each of your receipts.
Beauty Enthusiast points are calculated on your spend before manufacturer coupons and after Walgreens coupons or Balance Reward points redeemed.
24. Earn extra Balance Rewards points by signing up for Balance Rewards for healthy choices.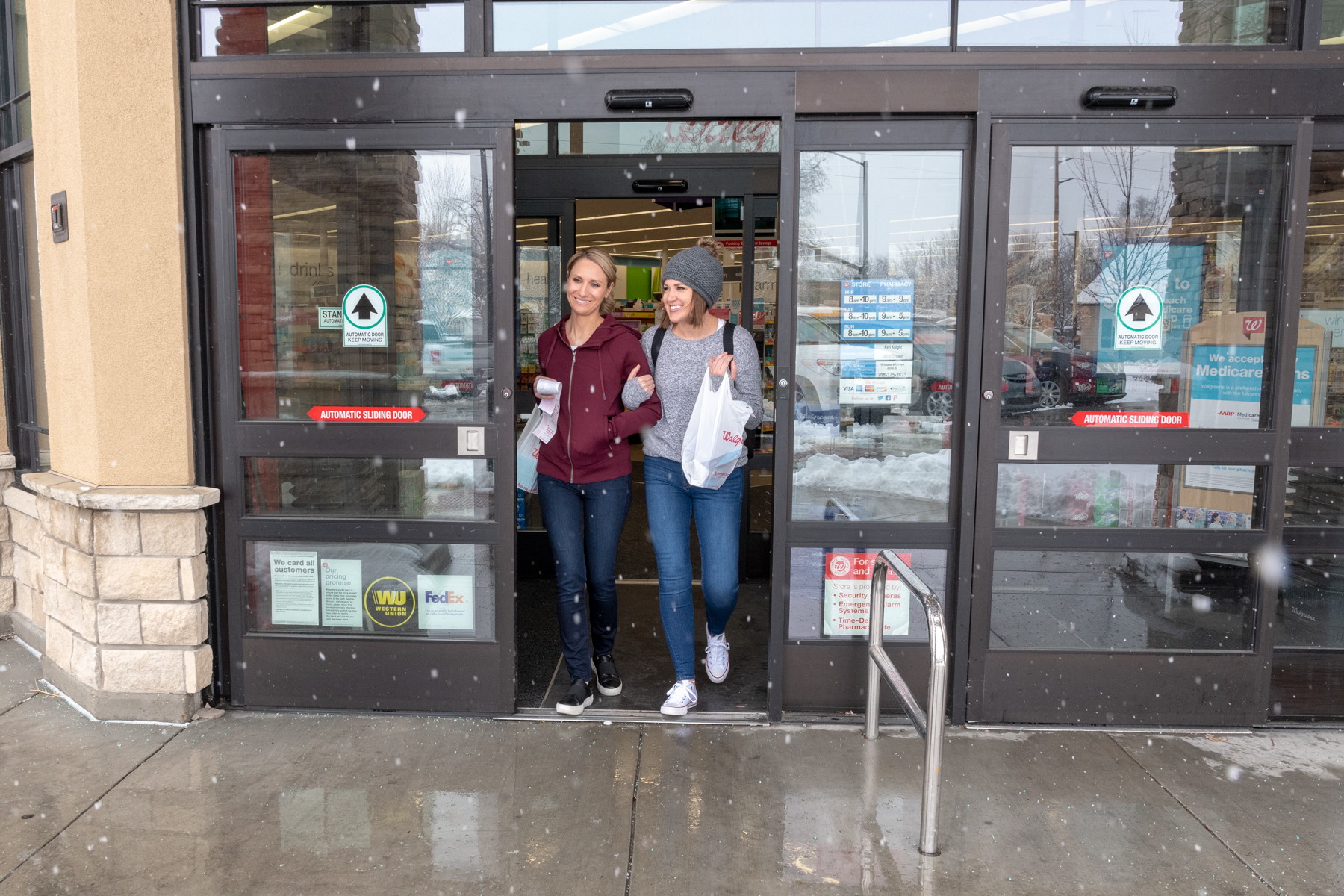 Signing up for the Walgreens Healthy Choices Program is an easy way to earn 100 bonus points for each completed physical or lifestyle weekly challenge (400 extra Balance Rewards per month) plus a chance to spin the bonus wheel and win up to 2000 Balance Rewards points for completing the entire months' worth of challenges. You can link your fitness tracker or fitness app to your account to track your progress (and even earn extra points for linking!)
25. Earn 3% Daily Cash back by paying with your Apple Card through Apple Pay on your mobile phone.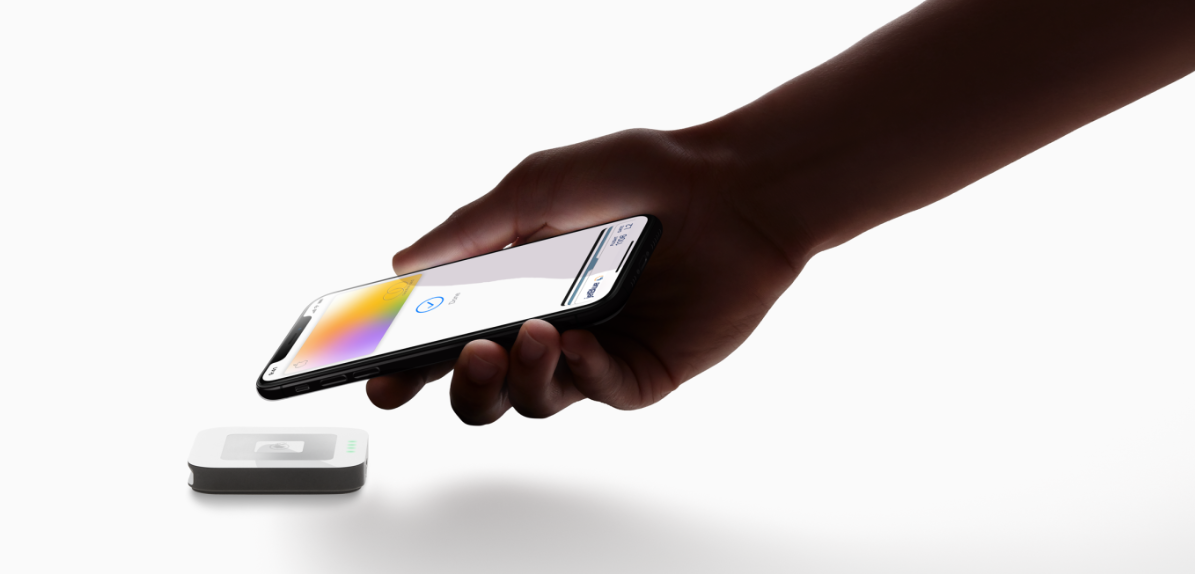 When you use your Apple Card with Apple Pay on eligible purchases, including prescriptions, made in-store at Walgreens, on the Walgreens app and on walgreens.com you get 3% cash back!