Ready to learn how to coupon at Target? We have answers to your top questions like: how to find Target coupons, what to look for in the Target weekly ad, what's so special about Target Red Card and what are the secrets behind Target clearance? We'll show you how to save money using coupons. Even how to get extra discounts when you create a Target registry.
Follow us on YouTube to learn how to coupon at all your favorite stores!
1. Get the Target app and shop on Sunday when new deals go live.

Target deals go live weekly on Sundays. Shop early in the week for the best selection. And, download the Target app for coupons, also released on Sundays. Watch for occasional 50% off one-item coupons, sometimes valid for one day only!
2. Check out the Circle section of the Target app for more than 500 coupons and offers.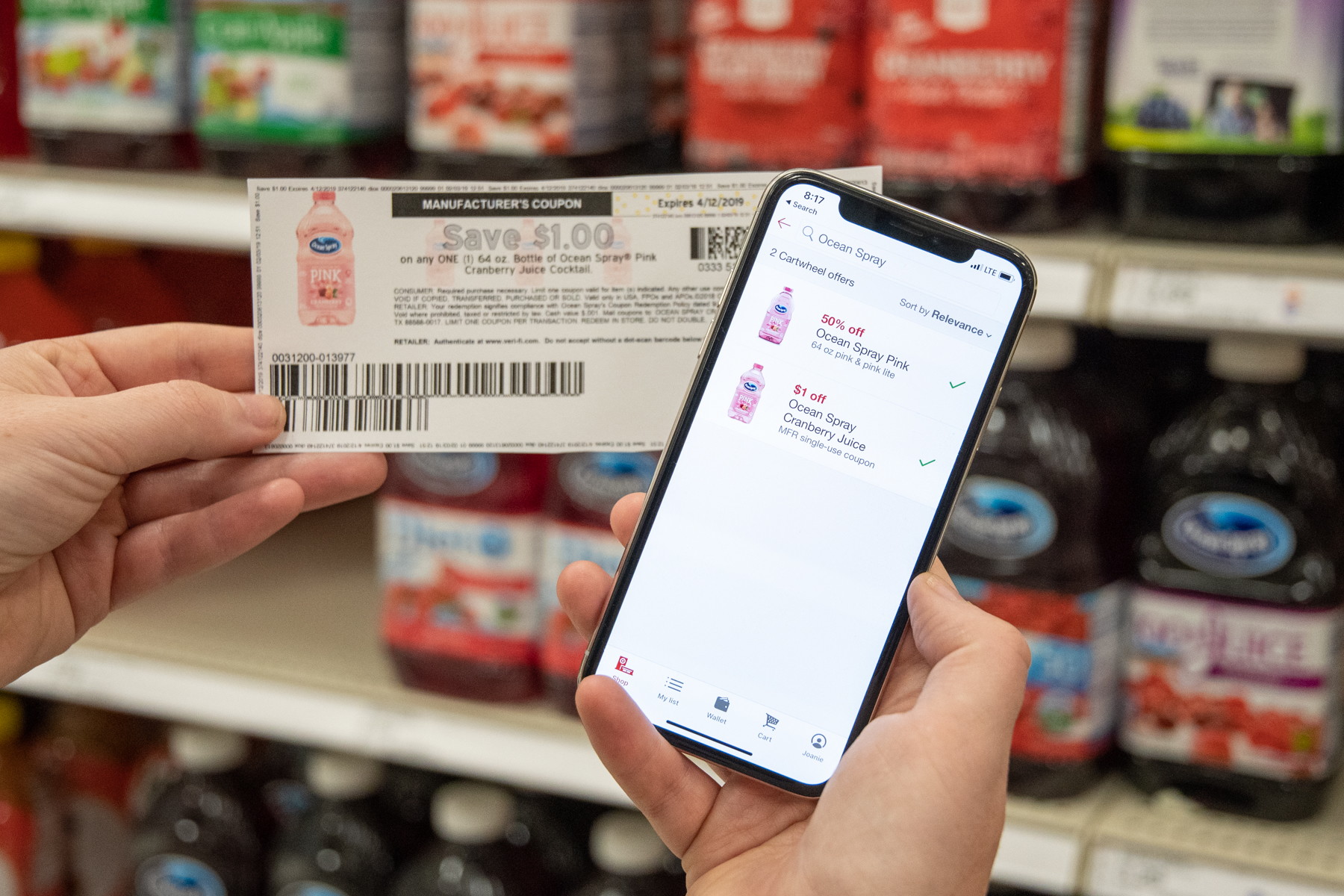 Tap "Target Circle offers" from the home screen to access over 500 coupons and offers inside the Target app.
3. Stack dollar-off manufacturer coupons and percent-off Target store coupons.

There are two types of "Circle offers" — really, coupons — in the Target app. The first are percent-off coupons and the second are dollar-off manufacturer coupons. One big difference between them is the number of times each can be redeemed. Percent-off coupons may be redeemed up to four times per transaction and dollar-off manufacturer coupons are single-use.
In other words, if I'm buying four bags of cat litter, I will save 20% off each bag when I add one Circle offer. But if I buy two Pampers Baby Dry diapers, I will only save $2.00 on one package when I add one $2 off Pampers manufacturer coupon.
4. Tap "My Store" and scan items to see if there's a Circle offer available.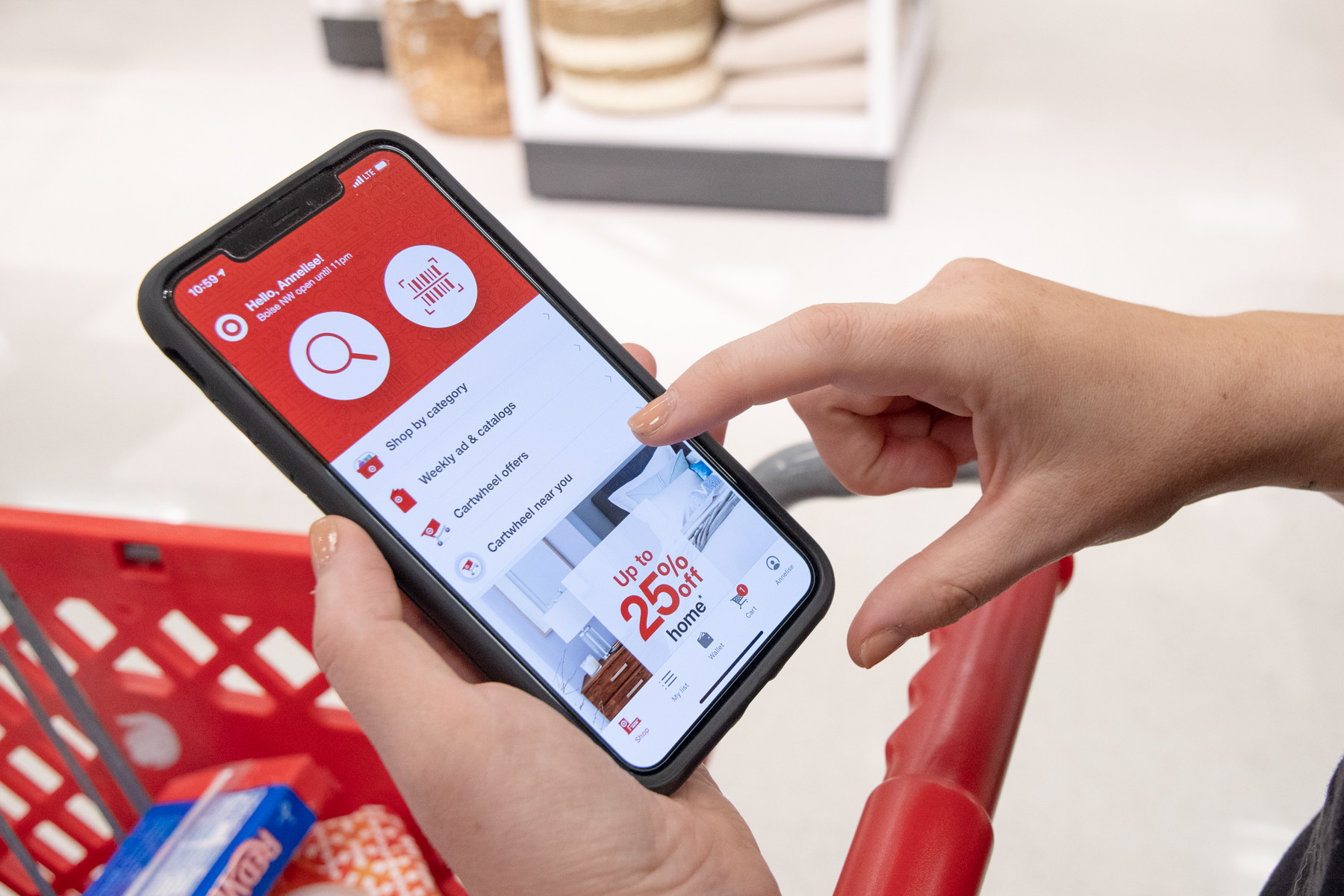 When you're inside the "My Store" section of the Target app, you'll see a small bar along the bottom that has a barcode icon. Just tap it and scan any item inside the store to see if there's a current Target Circle offer.
5. Use TheKrazyCouponLady.com to learn about newspaper coupons to stack.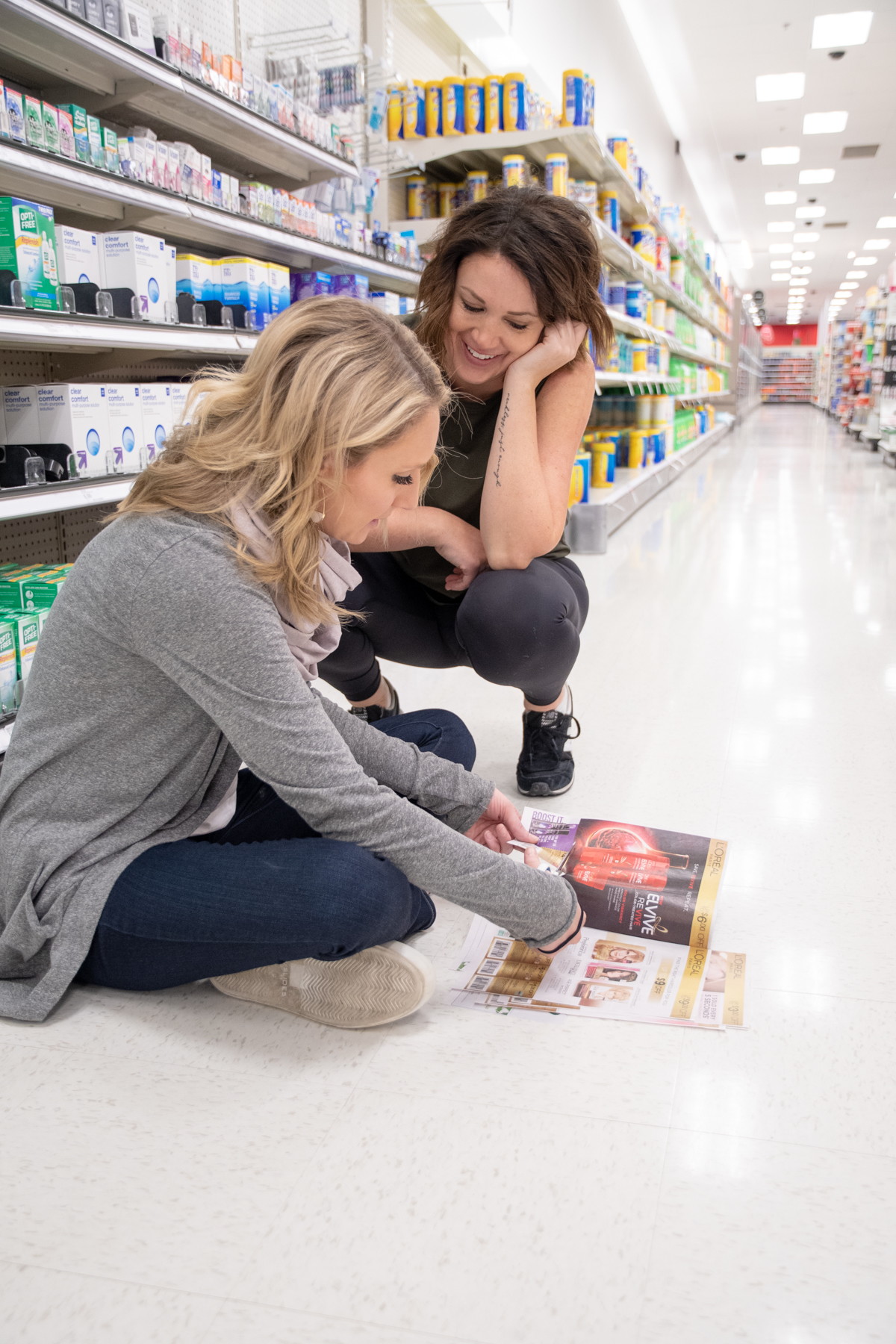 Newspaper coupons are kinda old-school, but if you follow KCL Target deals, you'll see that we still include them in our deal scenarios on-the-regular. We refer to newspaper coupons by the date they were distributed and an abbreviation for the name of the coupon insert: P&G, RMN (RetailMeNot) and SS (SmartSource).
Newspaper coupons are manufacturer coupons, which means you can use them with a percent-off Circle offer on one item. You cannot use a newspaper manufacturer coupon with a Circle manufacturer coupon on one item.
6. Manufacturer coupons will be adjusted down to the price of an item.

When it comes to coupons that exceed the value of an item, there are three variations in how stores handle the situation:
At Target, the customer is eligible to use the coupon, but the value of the coupon (for example $1.00 off) will be adjusted down to the cost of the item (for example $0.97), rendering the item free after coupon.
7. Combine Circle offers and manufacturer coupons on one item.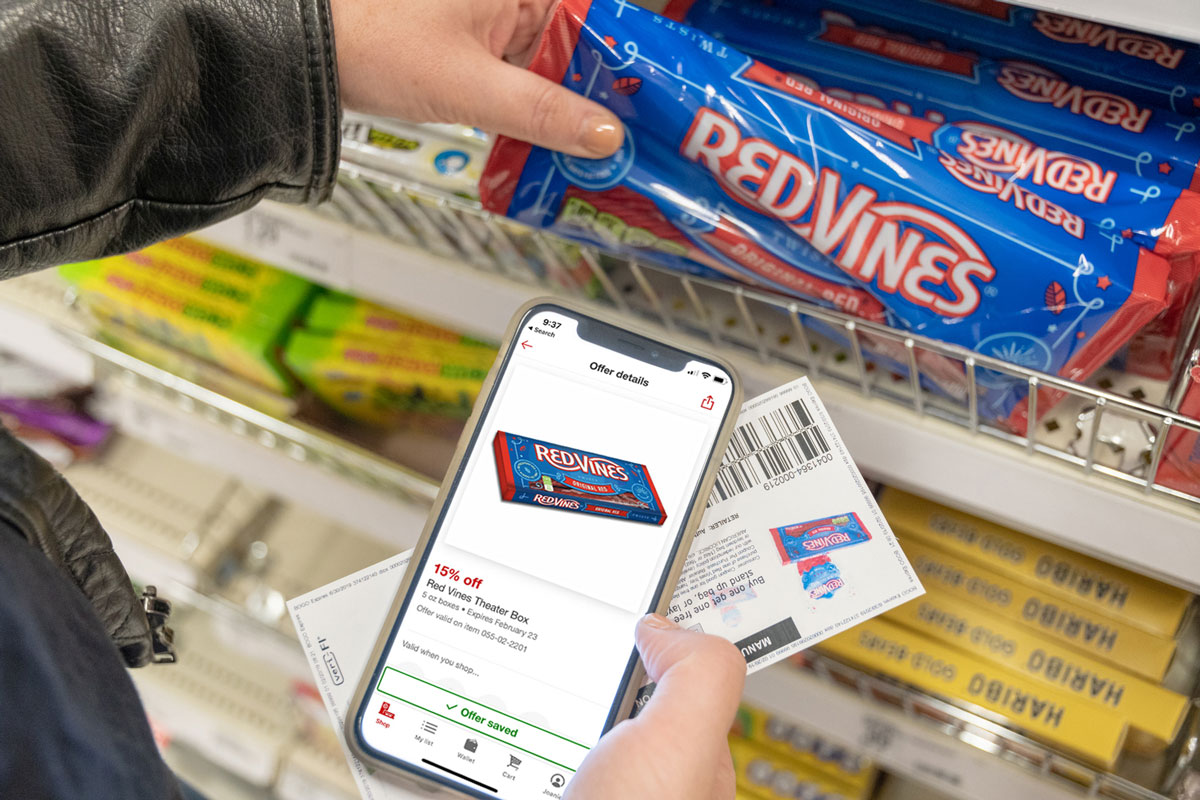 For example if you have a 15% off Red Vines Circle offer and a $0.50 off printable manufacturer Red Vines coupon, you'd pay only $0.34 for a $0.99 movie theater box of candy.
The percent-off discount will be deducted first, followed by the manufacturer discount. The order in which you present the coupons to the cashier does not matter.
8. Even stack a Circle offer and a manufacturer coupon with a gift card promotion.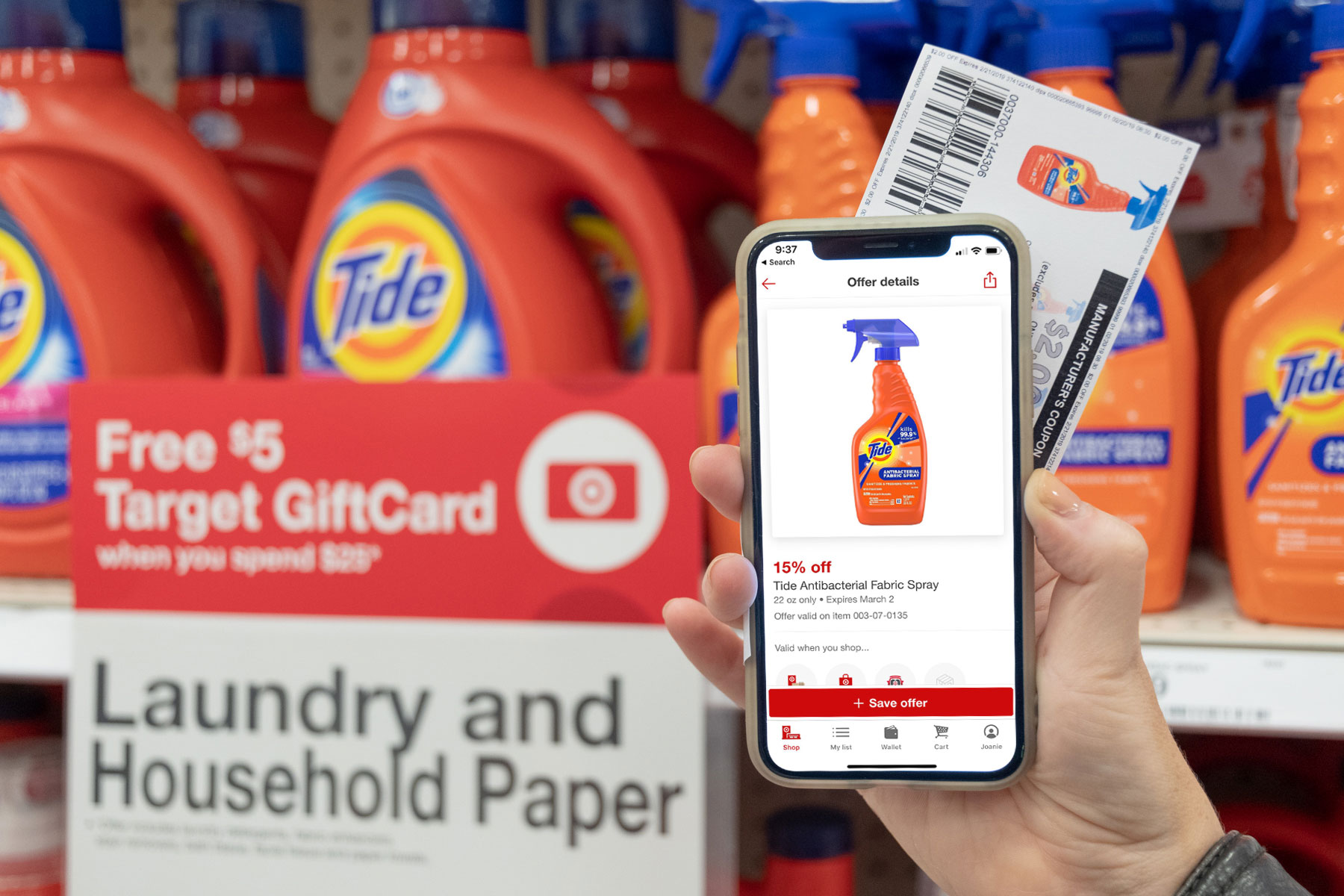 Take the stack one step further by using two coupons with a gift card promo. Use up to one percent-off Circle and one dollar-off manufacturer coupon for each qualifying item in a gift card promo. The coupons will lower your out-of-pocket expense and you'll still get the gift card, just like if you'd paid full price.
There is a catch. Percent-off Circles are calculated on the after-gift card price.
For example, if you bought two items for $10.00 each that earned you a $5.00 gift card, a 10% Circle discount would be applied to the cost of the products minus the $5.00 gift card value. So, that 10% would be applied to $15.00 instead of the full $20.00 — only $1.50 savings, compared to if your 10% Circle discount were to be applied to the $20.00 purchase price — that would be $2.00 in savings.
9. Even if the coupon says "redeemable at Walmart," you can still use it at Target.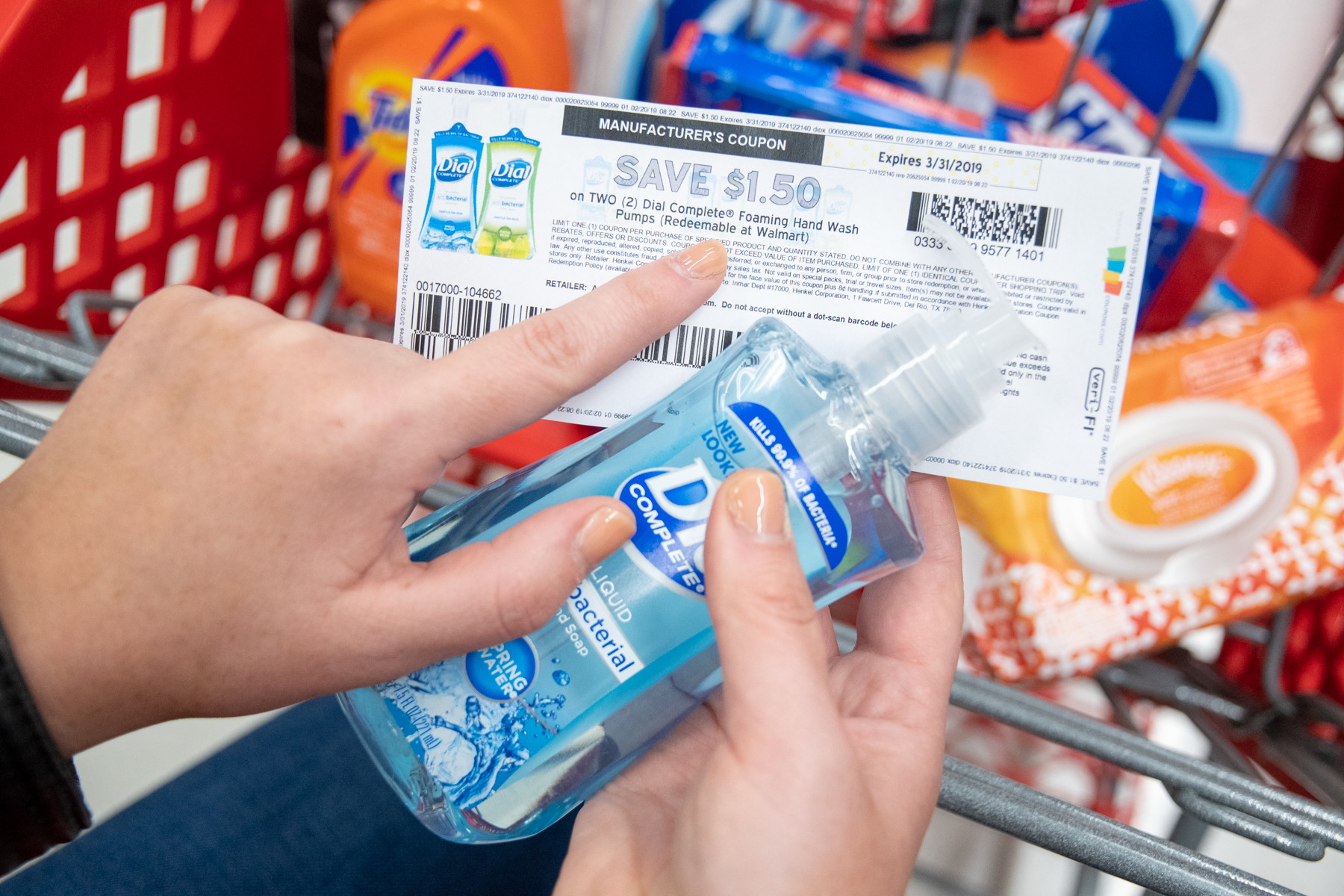 Sometimes manufacturer coupons will state "Redeemable at Walmart" or "Available at Walmart". This may be because the manufacturer is trying to drive more Walmart business. However, as a valid manufacturer coupon, it can be redeemed anywhere, including at Target.
10. BOGO coupons won't stack.

The trickiest part of many stores' coupon policies are the rules and restrictions around buy one, get one free sales and coupons. Here's what Target coupon policy says about BOGOS:
Two BOGO coupons can't be combined. For example, you can't use two BOGO coupons on two items and get both for free.
A second cents-off coupon of the same type (manufacturer or Target) cannot be redeemed toward the purchase price of the first item.

Example: You cannot use a BOGO free manufacturer coupon and a $0.50 off one manufacturer coupon on the purchase of two items.

If a Target BOGO coupon is used, one additional manufacturer coupon may be used on the first item.
If a manufacturer BOGO coupon is used, one additional Target coupon may be used on the first item.
11. All Target Circle offers redeem automatically with one scan of the in-app barcode.
One scan of the Circle barcode will automatically redeem all coupons that match items in your shopping transaction: both manufacturer and Target coupons. Just make sure to "clip" the coupons you want to use in the app. As a reminder, percent-off Target coupons will redeem on up to four identical items per transaction.
12. Earn unlimited gift cards per transaction and roll them week-to-week.

There is no limit to the number of gift cards you can earn in one transaction. If the promotion is buy two items, get a $5 gift card, you can buy 4 or 6 items and receive two or three $5 gift cards.
You could separate those 6 items into three transactions and use the gift card from the first to pay for the second. You'd still get a new gift card each time. I just find it simpler to pocket the gift cards and use them on my next Target run.
13. Price match Amazon, Walmart + others at any register.

Target will price match the following competitors:
Amazon.com
BedBathandBeyond.com
BestBuy.com
BarnesandNoble.com
BuyBuyBaby.com
Costco.com
CVS.com
Diapers.com
DicksSportingGoods.com
GameStop.com
JCPenney.com
Kmart.com
Kohls.com
Macys.com
Newegg.com
OfficeDepot.com
Petco.com
Petsmart.com
SamsClub.com
Sears.com
Staples.com
Ulta.com
Walgreens.com
Walmart.com

Wayfair.com
Pull up proof of lower price on your phone and show to any cashier or call guest services (1-800-591-3869) for Target.com orders. Price matches may be requested at the time of purchase or up to fourteen days after purchase according to Target price match policy.
14. Disable location services before price matching Target.com.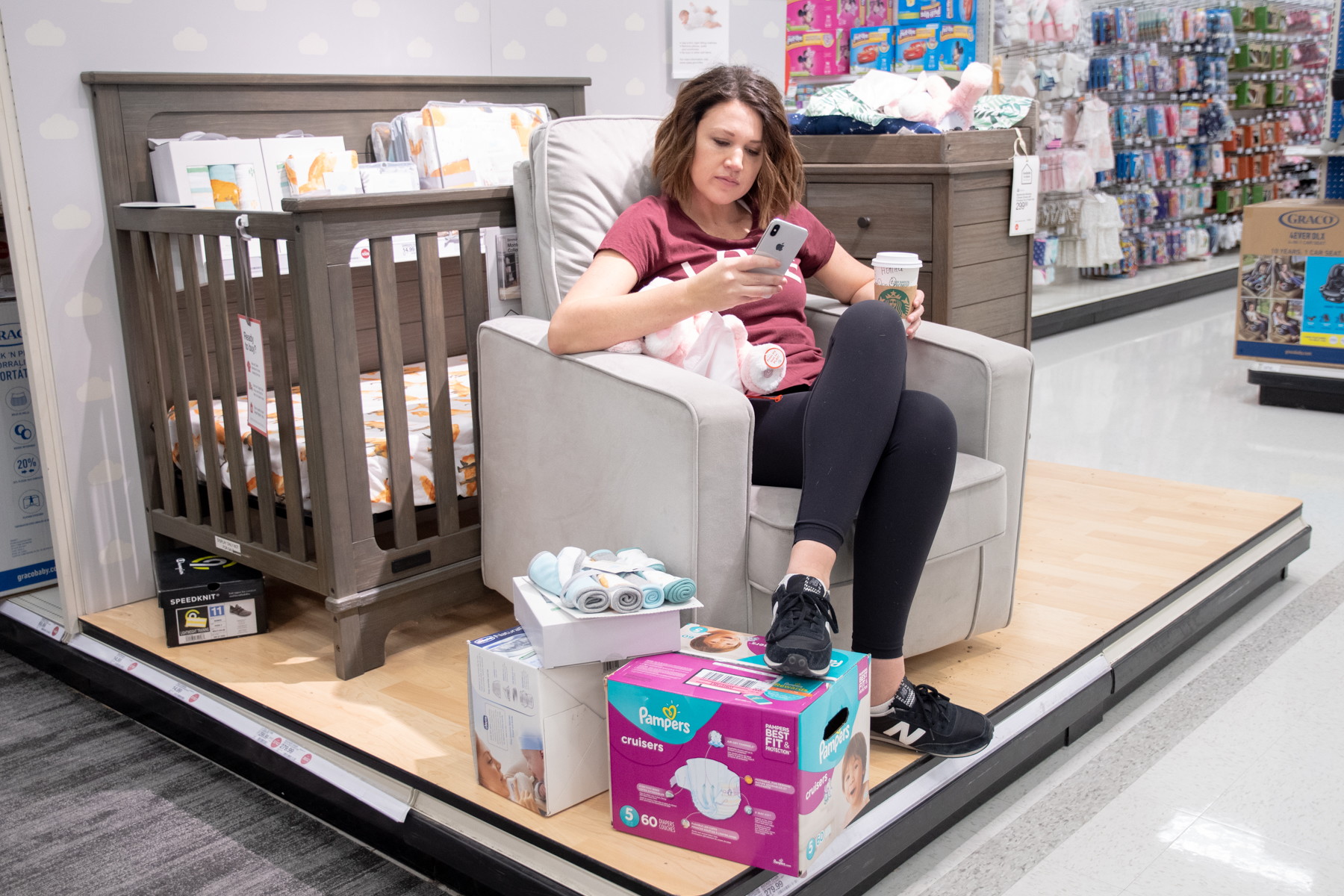 Target has a sneaky little secret they don't want you to know about. When location services are enabled and you browse prices in the Target app, you'll actually see higher prices than you would if you weren't at the store. That's because out in the real world, Target has to compete with big players like Walmart and Amazon. For that reason, Target.com often has better prices than in Target stores. When you're shopping in the store, Target doesn't want you to know you're not getting the best deal, so the Target app will reflect the in-store price, even if it's higher.
My secret strategy? Disable location services (settings->privacy->location services) when you're shopping in-store to see the true Target.com pricing. If you find a better price in the app, request a price match at any register.
Learn more about Target's location spying here.
15. But sign into Target's free Wi-Fi to avoid the data black hole.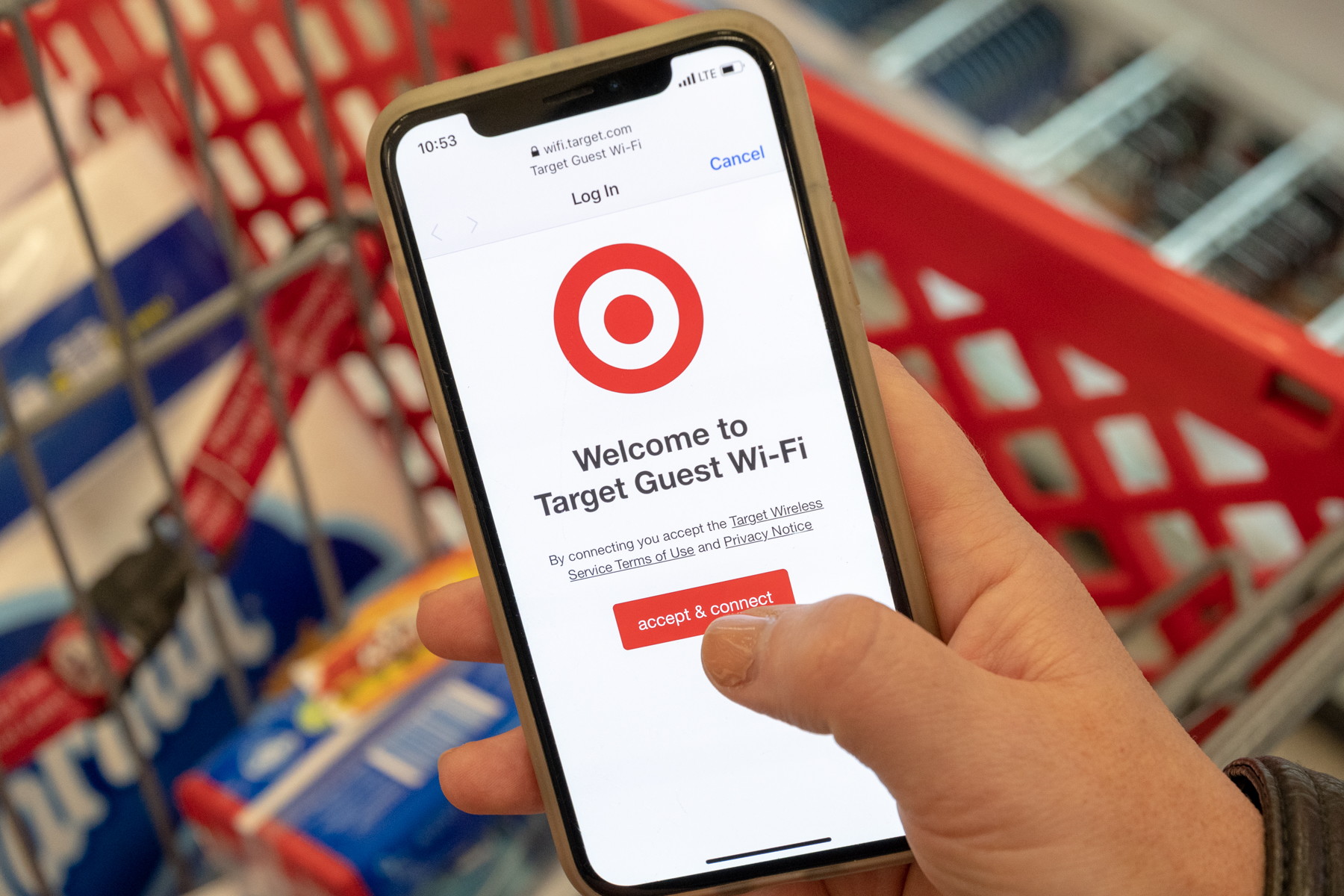 Whether you're using Target app, Amazon app or Krazy Coupon Lady app, you're going to want to connect to Target's free Wi-Fi or pay the price with super sluggish data service.
16. Sign up for a REDcard to save 5% every time you shop.

This isn't a sales pitch. It's just my best advice. The Target REDcard — it saves you 5% on every purchase, on top of coupons and sales and rebates and all the rest. And it's not a credit card, so there's no chance of forgetting to pay the bill. I drug my feet on signing up, but I've saved hundreds (I know. I spend too much at Target.)
Look, do what you want, but it doesn't get much easier to save money than signing up for the Target REDcard.
17. Ibotta is one of the four rebate apps you need to use at Target.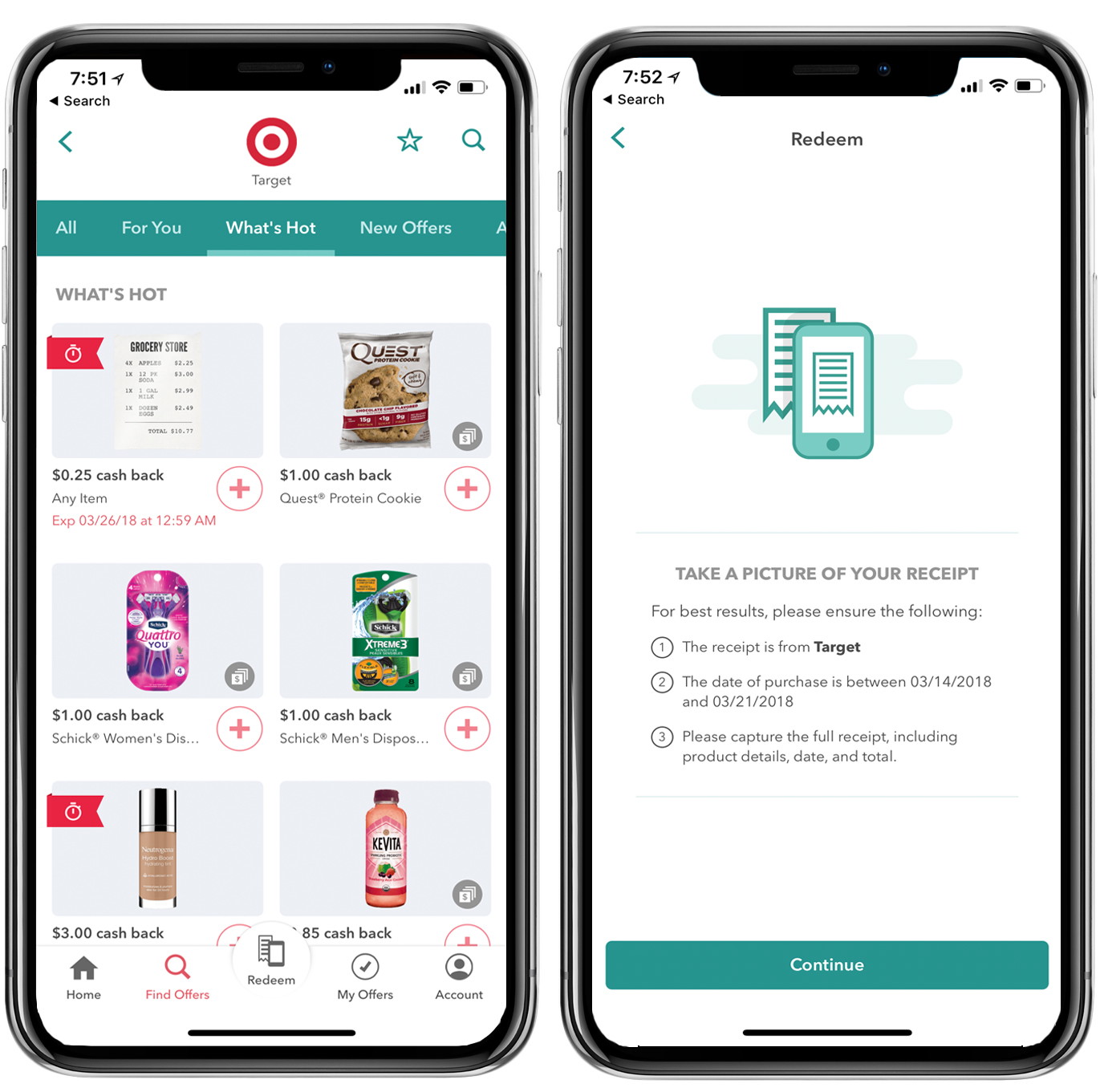 Ibotta app has manufacturer-sponsored rebates that act just like coupons, but instead of saving money at the register, you upload a photo of your receipt to show proof of purchase and get money credited to your account after your purchase.
Ibotta rebates can be used in conjunction with both a Target coupon and a manufacturer coupon. Ibotta rebates often allow you to buy up to 3-5 products with every rebate.
Other rebate apps worth downloading.
Checkout 51
Fetch Rewards
SavingStar
18. And Krazy Coupon Lady app is the only way you'll know what coupons are stacking each week.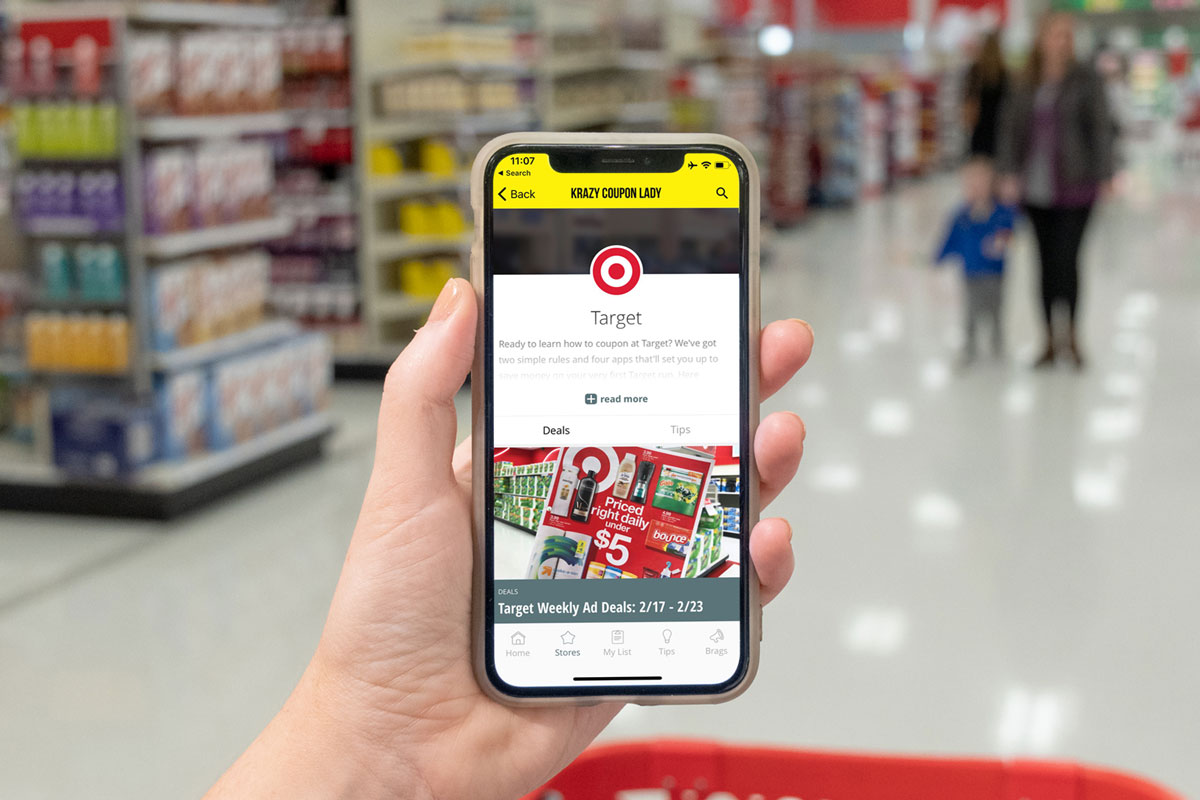 Here's where we come in.
Download the Krazy Coupon Lady app and browse the Target deals. We let you know what the final price will be after coupons and rebates–and we give you links to everything you need to put the deal together.
19. Keep your first couponing trip small. And simple.

Here are a few more nuggets of advice for your first Target couponing trip.
Pick just one deal. Stick to one promotion–no more than 2-4 items total is ideal.
Search coupons by product with Krazy Coupon Lady before, during and after you shop. Type in any brand (Huggies) or category (diapers).
And if you're intimidated, use self-checkout, where you can redeem coupons and get gift cards.
20. Keep the Target coupon policy handy in case you have any problems.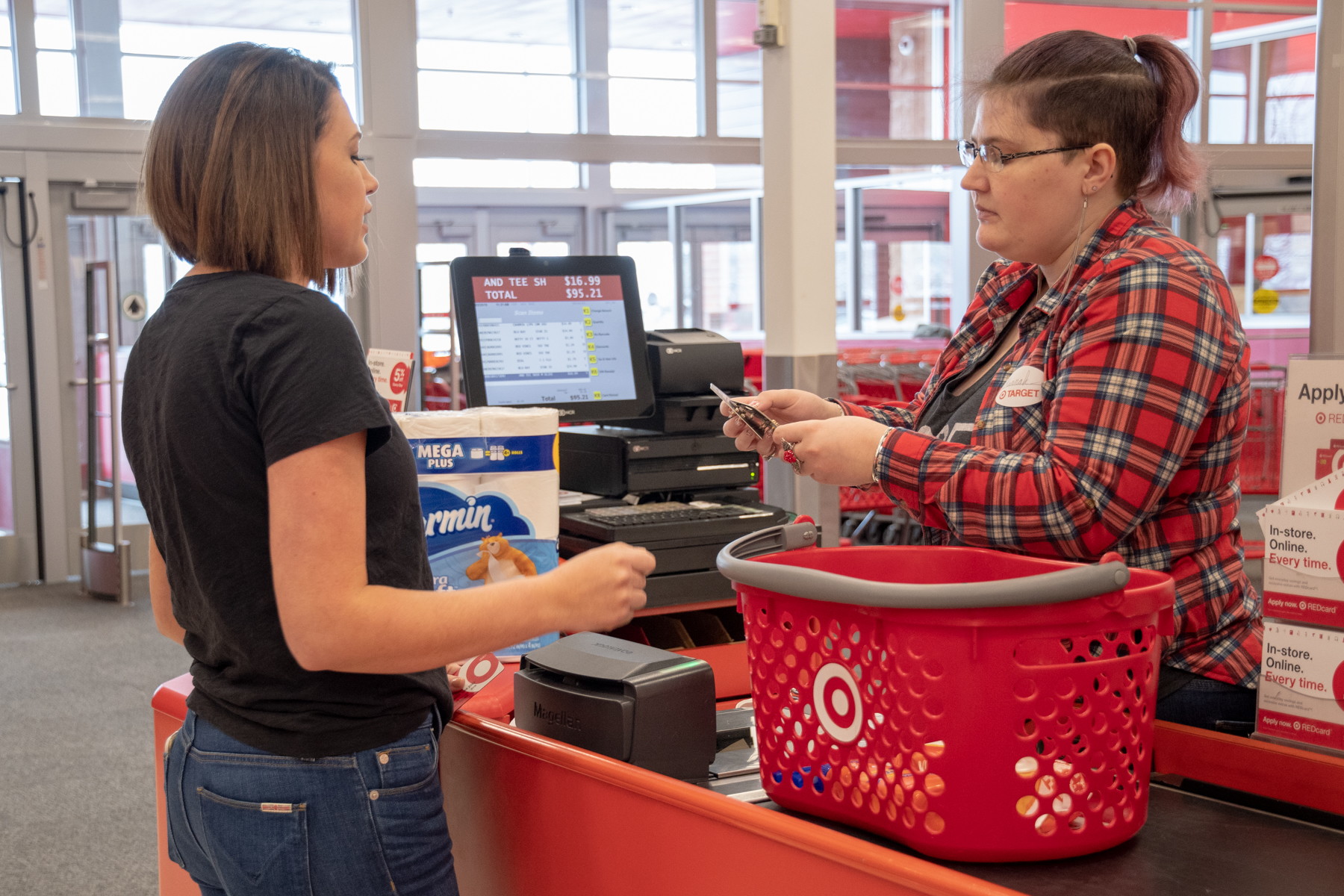 And in addition to this article, keep a link handy to the official Target Coupon Policy, in case you have any issues at checkout.