The Ibotta app isn't new.
It's my second favorite app for saving on groceries (after the KCL app, obvs). If you're still wondering what is Ibotta, have been sitting on the fence, weighing pros and cons for the last five years or even if you've been an avid user all along, here are some things that'll answer the question "How does Ibotta work?"
You get $10 for redeeming a deal in your first month. You'll get an extra $1 if you use our KCL link and redeem within the first 10 days of downloading Ibotta! Activate your $11 bonus now!
1. What is Ibotta and how does the Ibotta app work?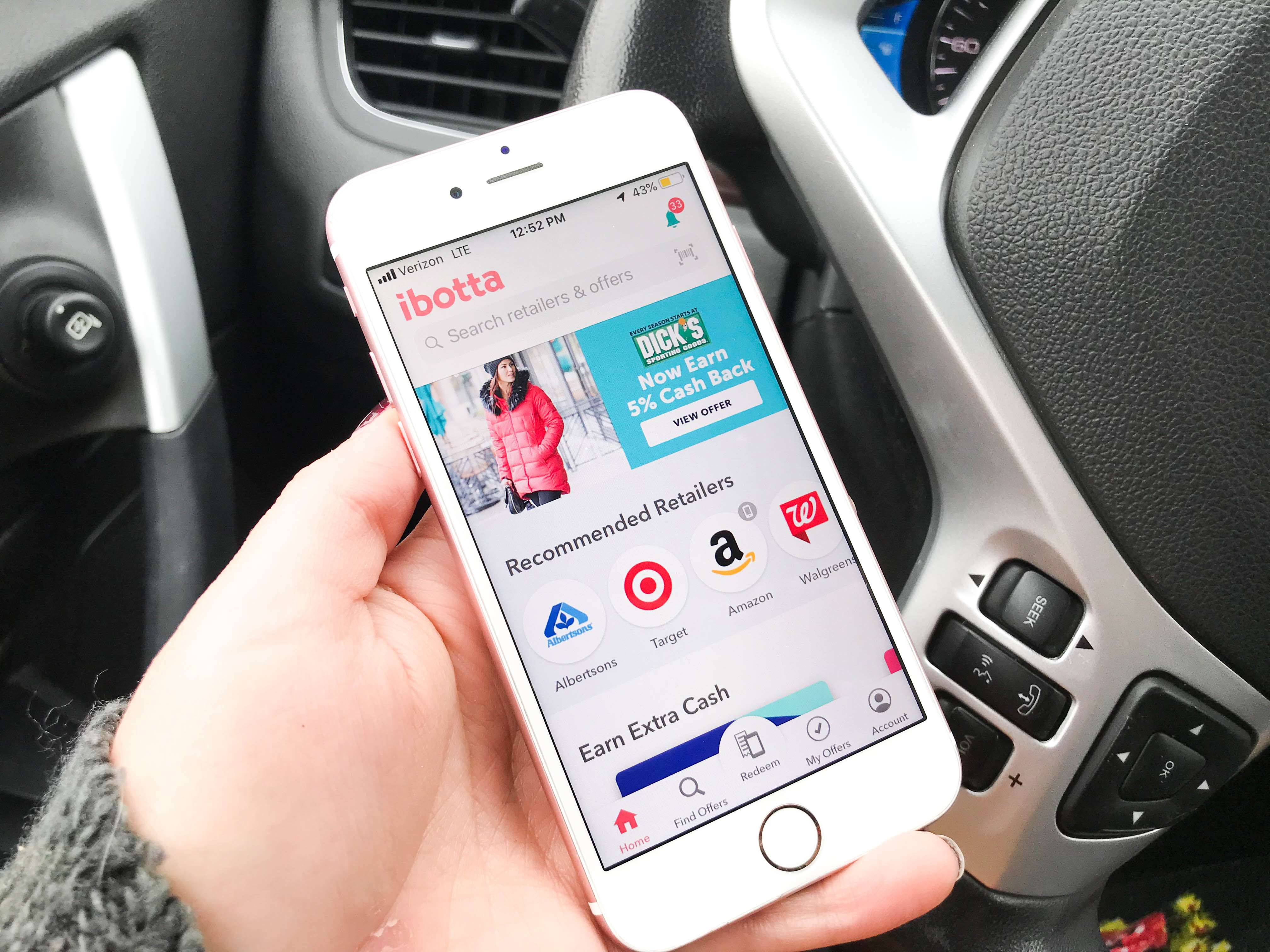 Ibotta is a free rebate app that consistently has tons of offers to help you save money on certain groceries, retail items, alcohol and more. After you make an account and use your Ibotta sign-in, you can start adding offers to your account. After shopping for the specified products in those offers, take a picture of your receipt in the app and Ibotta will give you cash back.
Once you've earned at least $20.00, you can cash out into your PayPal or Venmo account, or redeem it for a gift card to one of several stores like Amazon, Target or Walmart.
2. Scan your receipts with good lighting and on a flat surface.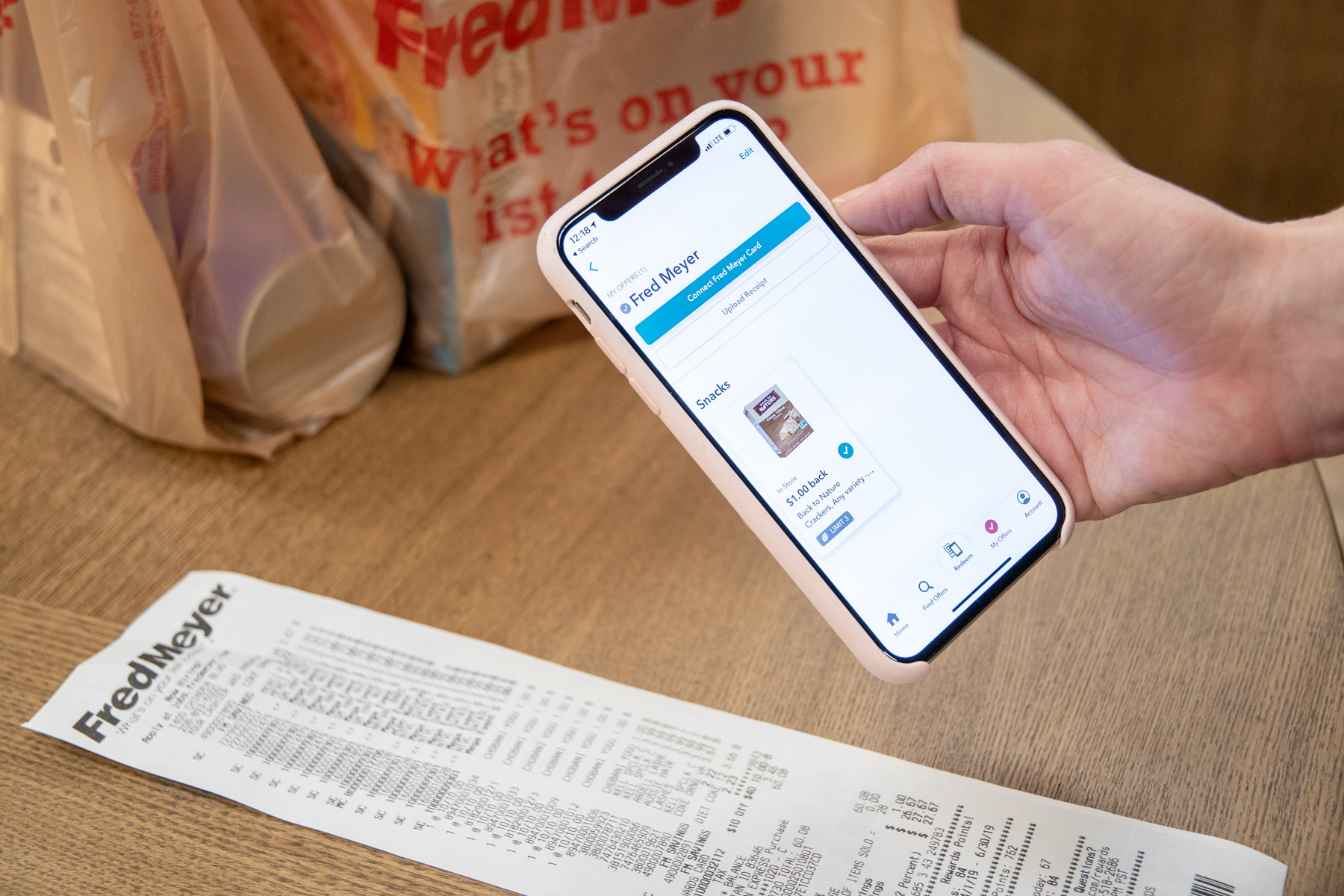 The easiest way to scan your receipt in the Ibotta app is to lie it flat on a surface and make sure you can read it easily in the lighting. This way you won't have to try again and again for the app to recognize it.
Try to avoid scrunching a receipt up and tossing it in your purse before you scan it.
3. Stores like Rite Aid track Ibotta purchases automatically through your loyalty card.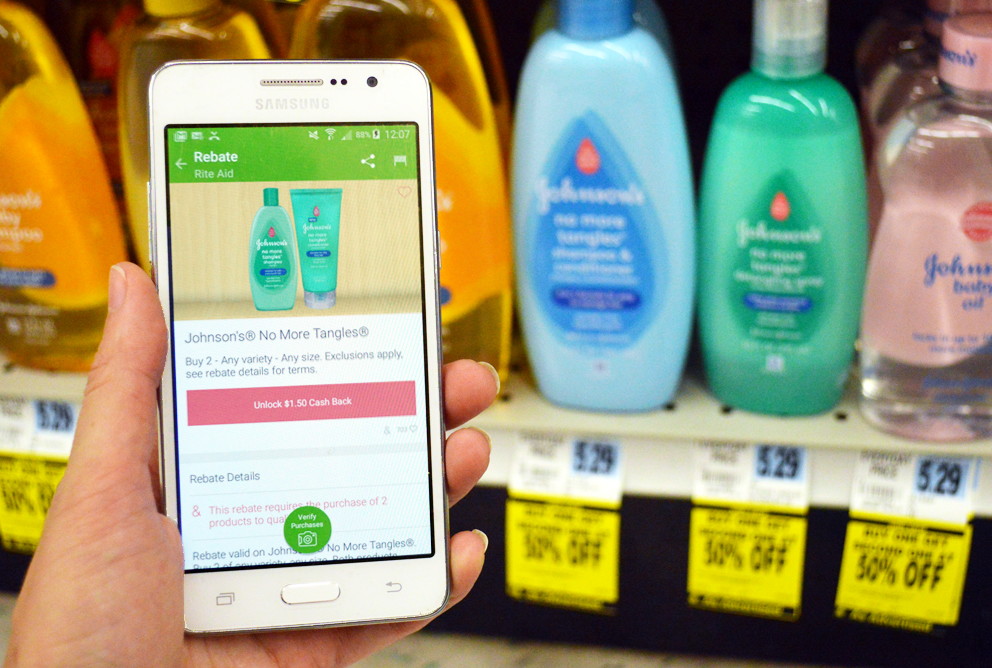 Stores who've signed on with Ibotta and integrated Ibotta technology with their in-house loyalty programs include: Rite Aid, Food Lion, Weis, Giant Eagle, Lowes Foods, Redner's Market, Raley's and more.
Stores listed above also require shoppers to 'unlock' offers in the app before making a purchase.
4. Ibotta reports first-month earnings at $20-$25 per user.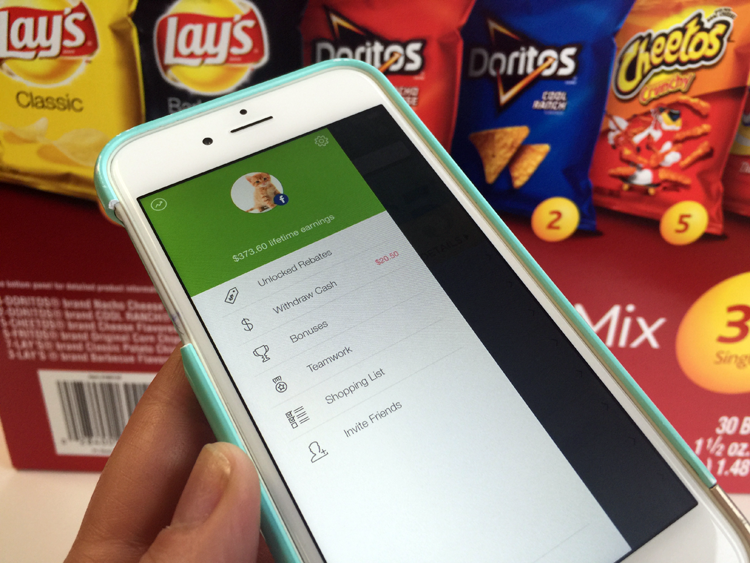 Average earnings in the first month are between $20-$25, which can be transferred directly to you via PayPal or Venmo.
Dudes. This is fantastic. Get Ibotta right now.
5. Walmart has more Ibotta redemptions than any other retailer.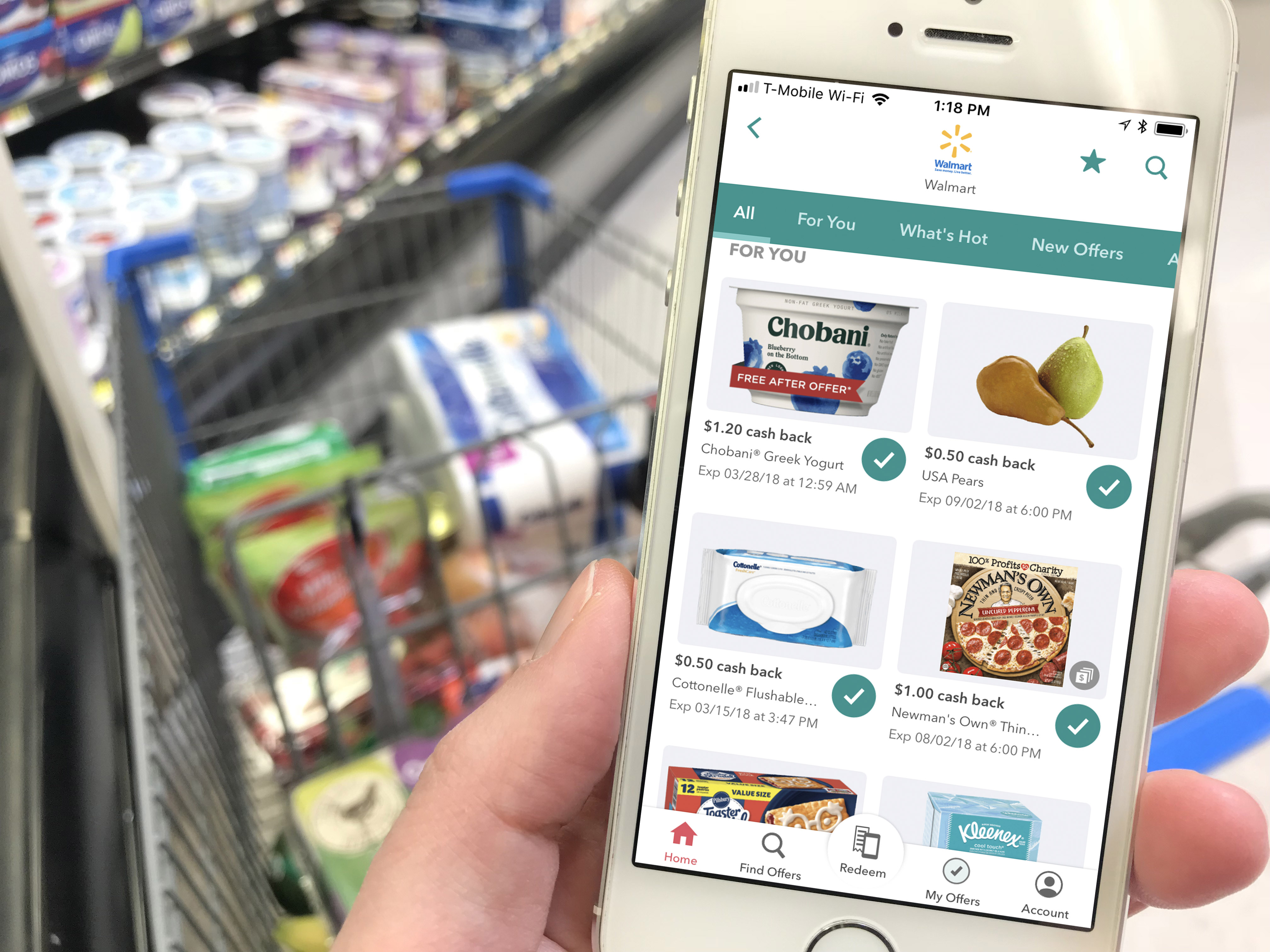 Walmart has nearly double the Ibotta redemptions as any other store, and it's no surprise when you browse the app by store. Walmart offers are consistently the best. For example, recently we found an Ibotta offer for $4.00 back on Orgain Organic Protein at Walmart, while Target's offer for Orgain Organic Protein was only $3.00 back.
Ibotta's next most popular stores are Target and Kroger.
Check out our deal pages for current offers:
6. New Ibotta app offers go live every Wednesday.
The best time to look for new offers is on Wednesday afternoon when the bulk of new rebates hit Ibotta. Check back on Thursdays, as new offers keep trickling down for the first 24 hours.
7. Ibotta is moving away from manual receipt upload.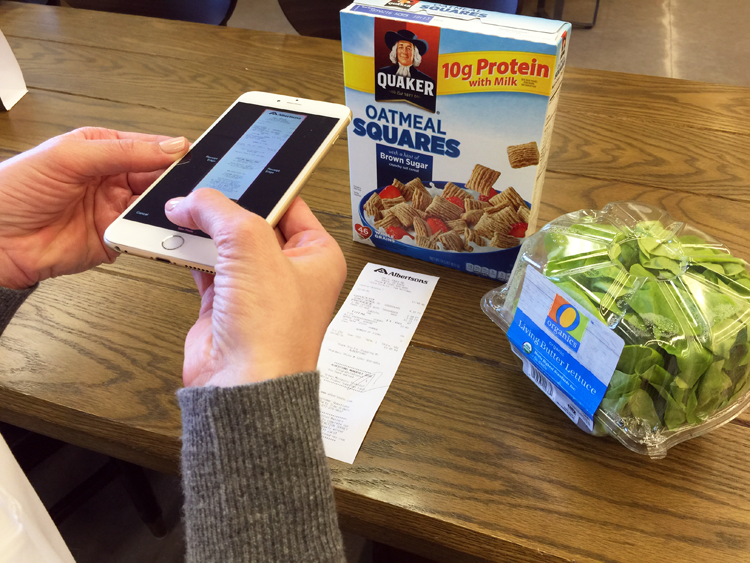 Ibotta's basic shtick has always been all about uploading a pic of your receipt to receive rebates for qualifying purchases.
Now, the Ibotta app is trying to move to a more streamlined model by syncing up with your store's loyalty card program or requiring you to scan a QR code at checkout for automatic redemption.
8. Best Buy uses QR codes to track your Ibotta app purchases.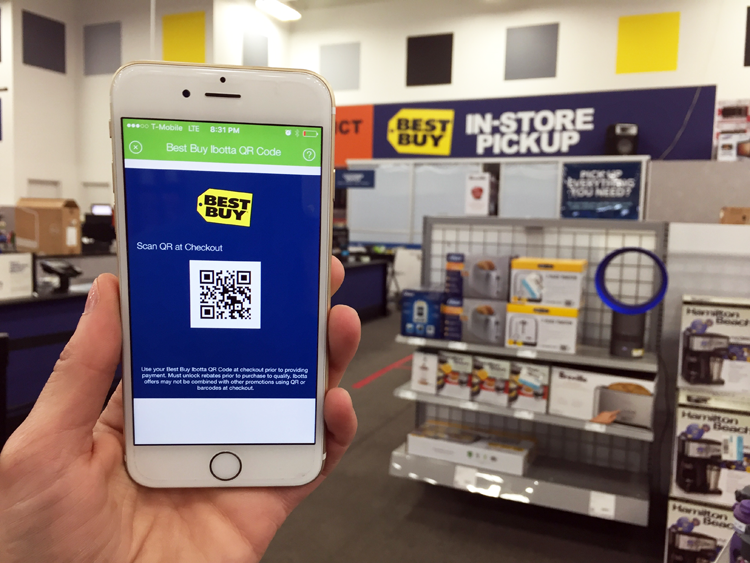 To redeem Ibotta offers at Walmart or Best Buy, first unlock the rebates you intend to purchase, then pull up a QR code and scan your phone at checkout.
Your purchase info is automatically sent to Ibotta and your account will be credited in the amount of each rebate within 48 hours.
9. Walmart prints a QR code at the bottom of your receipt for easy Ibotta redemption.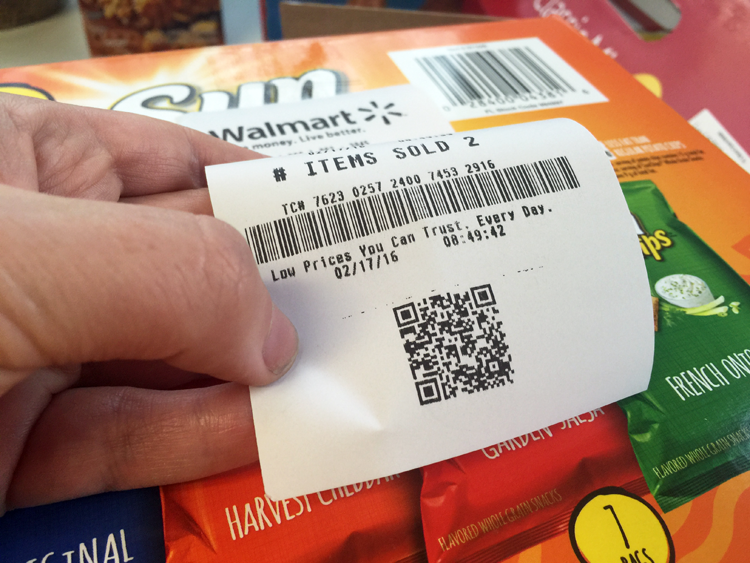 Instead of snapping a photo (or multiple photos) of your entire receipt when redeeming offers from Walmart, just scan the QR code on the bottom after purchase and watch your account total rise.
You'll still need to scan individual product UPCs to unlock products, however.
Note: Unlike Best Buy's QR code that requires action from you at checkout, you don't have to touch Ibotta until after you receive your receipt.
10. Offers can be 'unlocked' for purchases up to a week old.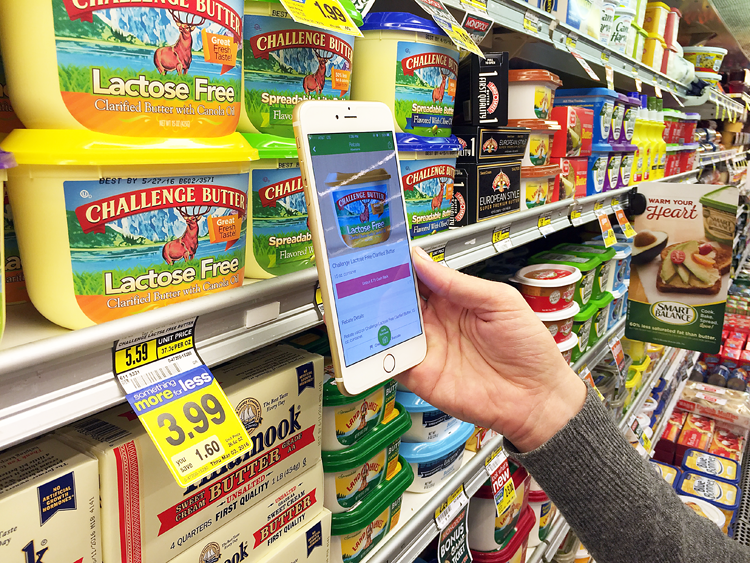 Ibotta app users shouldn't throw away their receipts for at least one week.
Retailers that don't require QR code at checkout or loyalty-card sync, (that's almost everybody besides Best Buy & Rite Aid), allow you to upload receipts up to a week old. If you purchased Challenge Butter six days ago at Kroger and a new rebate becomes available today, you can still upload that receipt and earn cash back.
Your receipt must be submitted within seven days of the printed receipt date. Multiple submissions of receipts older than one week may result in account deactivation.
11. The best Ibotta app offers include savings on any brand milk or eggs.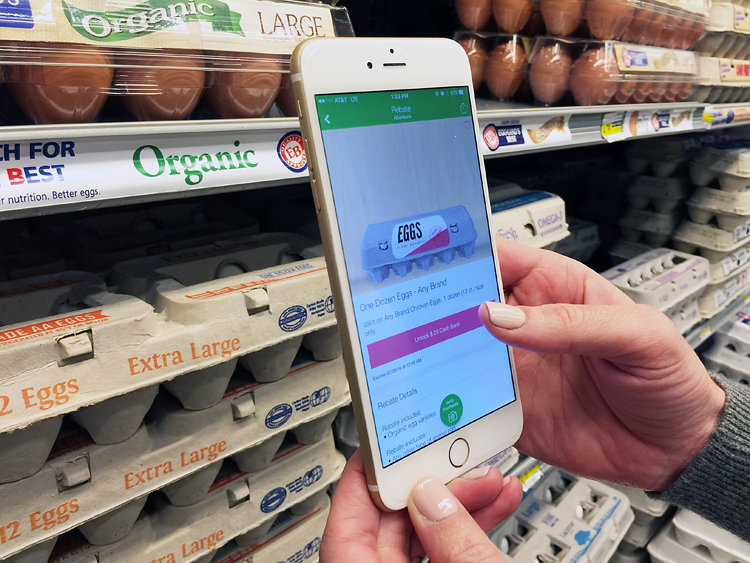 Every week, Ibotta has offers like save $0.25 on any brand milk, save another $0.25 on any brand eggs, and save $0.50 on any brand shredded cheese.
12. Or, get savings on fresh produce like lettuce or bananas.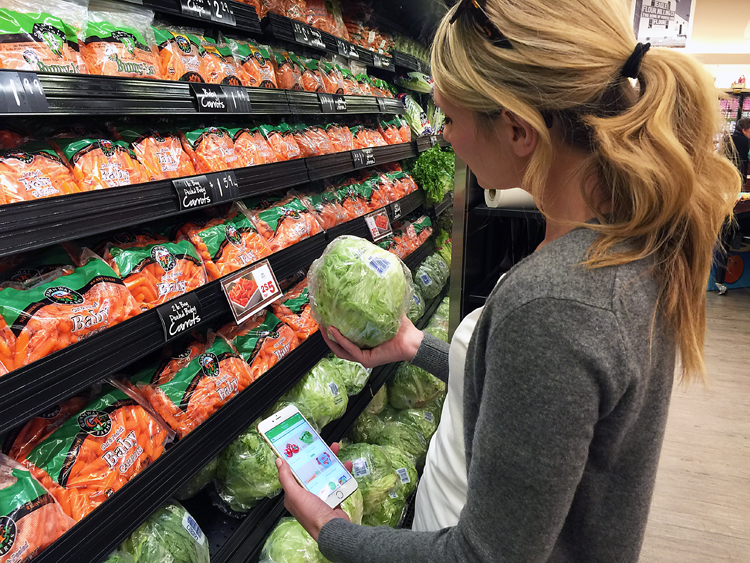 Weekly produce offers include rebates such as $0.25 off any brand lettuce, $0.25 any brand yogurt and $0.25 any brand bananas. About half of these any brand offers are sponsored by a brand.
When I go to "unlock" the avocado rebate this week, I'm prompted to watch a 10-15 second commercial for Stella Artois. Other "any brand" offers come straight from Ibotta. For example: When I unlocked this week's offer on bananas, I had to read a "fun fact" about Ibotta bonuses.
If you do nothing but take advantage of these offers on a weekly basis, you'd save $130/year, (based on $2.50 per week savings). Get started with Ibotta!
13. Pay with Ibotta at the mall and receive cash back without scanning your receipt.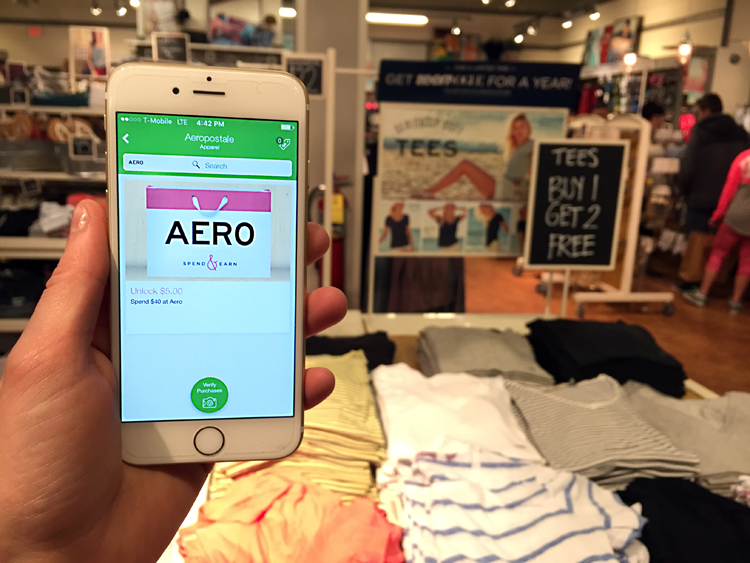 How about saving on apparel with Ibotta? It's easy! Find rebates like 5% cash back on any your purchase at Aeropostale when you pay with the app. All you have to do is link a credit or debit card to the Ibotta app and when you're ready to pay, enter in the amount and click pay. It will then give you an Ibotta gift card to give to the cashier to scan and you'll get 5% cash back! Other retail partners include Kohl's, Gap and Aerie.
14. Shop online through Ibotta to get cash back on your orders.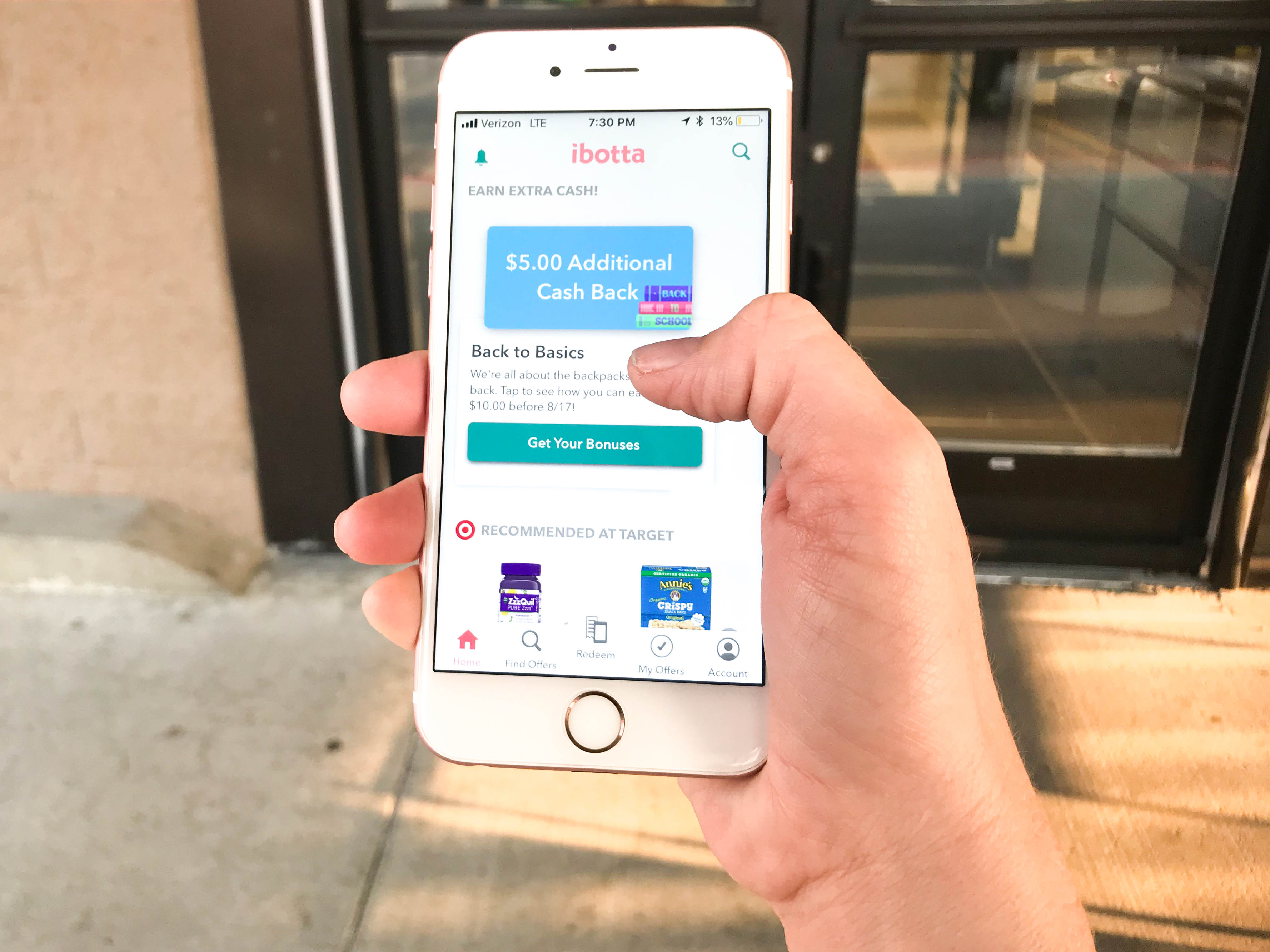 Before you shop online, find the store on Ibotta and click their link to get cash back on your purchase. For example, when you shop through the Ibotta app at Macy's, you'll get 6% cash back. Once you click the store, it will take you to the website so you can shop normally. Ibotta offers this for tons of stores like Macy's, Kohl's, ASOS and more.
15. Ibotta can even save you money on dining out.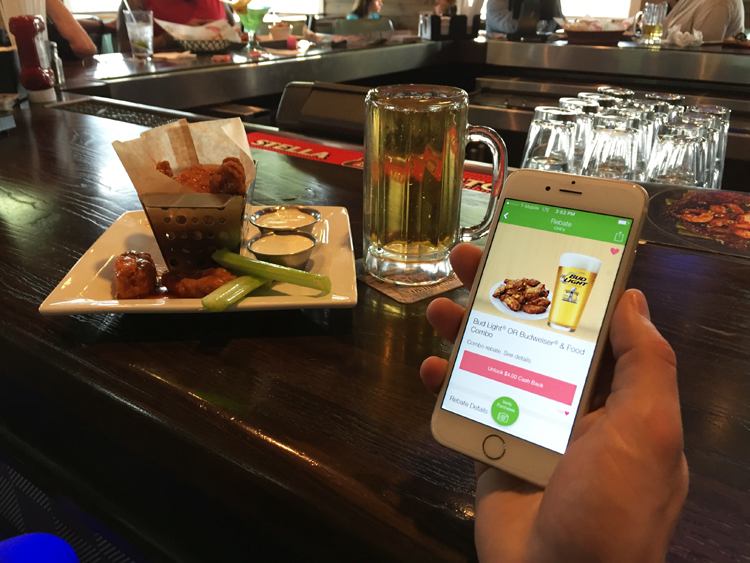 Ibotta works with restaurants including Rock Bottom Brewery, Jet's Pizza, Gordon Biersch and Modern Market.
But, the best offers, like the one shown above, are 'any restaurant' or 'any bar' offers like receive a $2 rebate for a glass of Cupcake wine and any appetizer.
16. Most of Ibotta's users are women.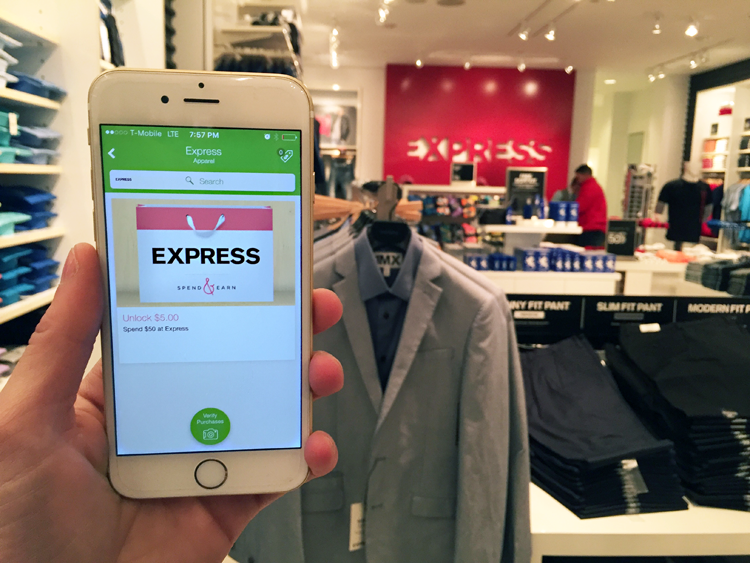 The bulk of Ibotta's users are millennial moms ages 24-44, but Ibotta is trying to appeal more to male users. They're upping their game in automotive, home improvement and electronics.
Ladies, the easiest way to save money is not just by using the Ibotta app; it's also having your husband use the Ibotta app. Plus you'll earn a $5 referral bonus just for signing him up.
17. Ibotta's bonuses are the easiest way to increase earnings.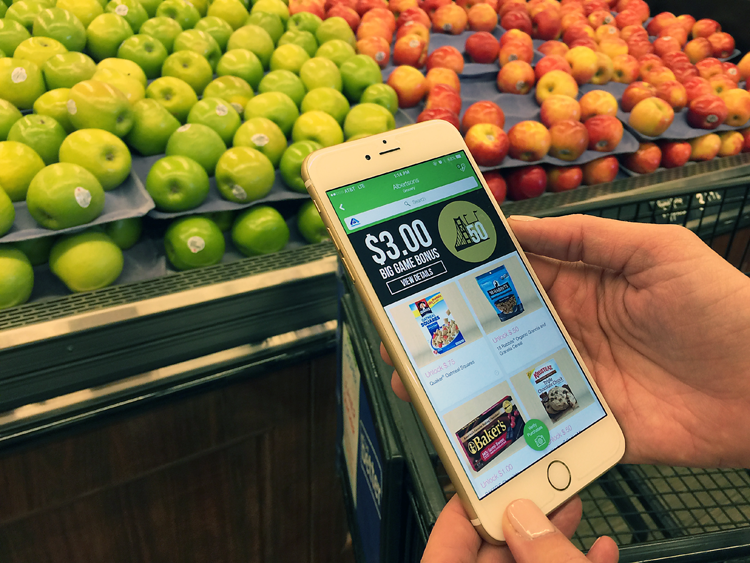 Average savings on any one Ibotta rebate is about $0.75. So, it can sometimes seem like a lot of work to accumulate earnings in your account. The best way to speed up your savings is to take advantage of bonus rebates.
Watch for bonus banners like the one shown above, or browse the bonus tab any time for a full list of bonuses such as: redeem any three rebates in a week and get an additional $2 credited to your account.
18. Ibotta teamwork bonuses add another $2 per month to your account.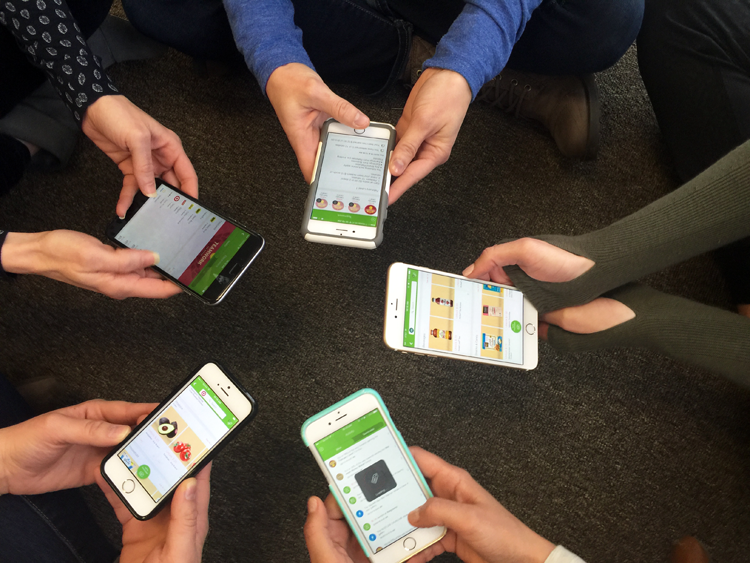 Each month, on top of regular offers and individual bonuses, Ibotta also has teamwork bonuses. For example, in the past, we've seen four levels of teamwork bonuses worth $0.50 each, which is pretty typical of what they offer every month.
Join the Krazy Coupon Lady Ibotta Team on Facebook to begin! When you're part of a 27,000+ member team of Krazy Coupon Ladies, you never have to worry that your team minimum won't be met. Get Ibotta!
19. Scan products to find applicable rebates.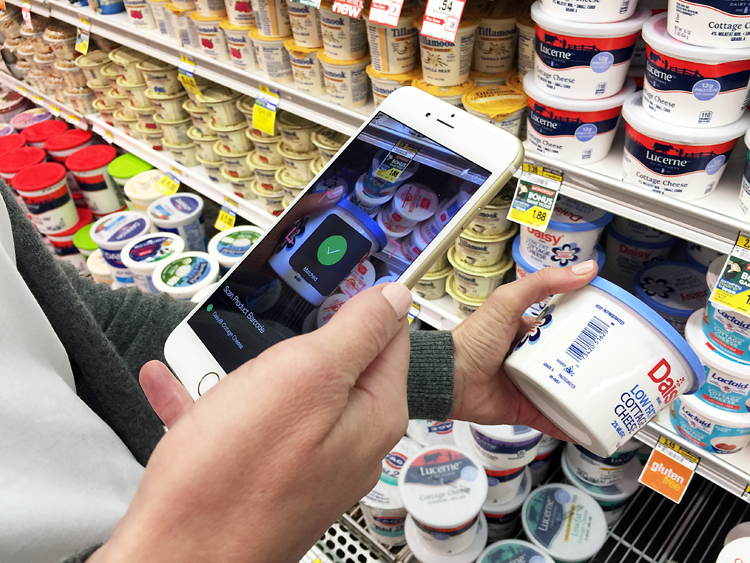 Scan the items you're buying before placing them in your cart. If there's an applicable rebate, Ibotta will let you know.
20. Ibotta rebates can be 'stacked' with manufacturer coupons.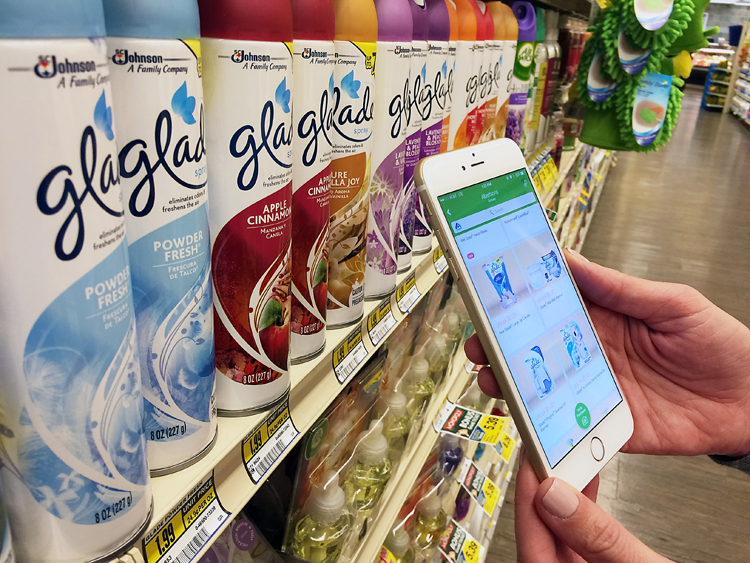 Ibotta rebates work on purchases where manufacturer coupons are also redeemed. Use coupons at checkout, then upload your receipt after and get the full rebate value — even if it's greater than the price you actually paid for the item!
Recently we saw a deal for Palmolive dish soap for just $0.63 with a rebate and manufacturer coupon.
Buy 1 Palmolive Ultra Dish Liquid, 20 oz $1.88, regular price

Use one $0.50/1 – Palmolive Ultra Dish Liquid 18 oz or larger from SS 6/16

And submit one $0.75/1 – Palmolive product, Ibotta Rebate (ibotta.com)

Pay $1.38, submit for $0.75 Ibotta credit

Final Price: $0.63
21. You can also stack Ibotta offers with other rebate apps.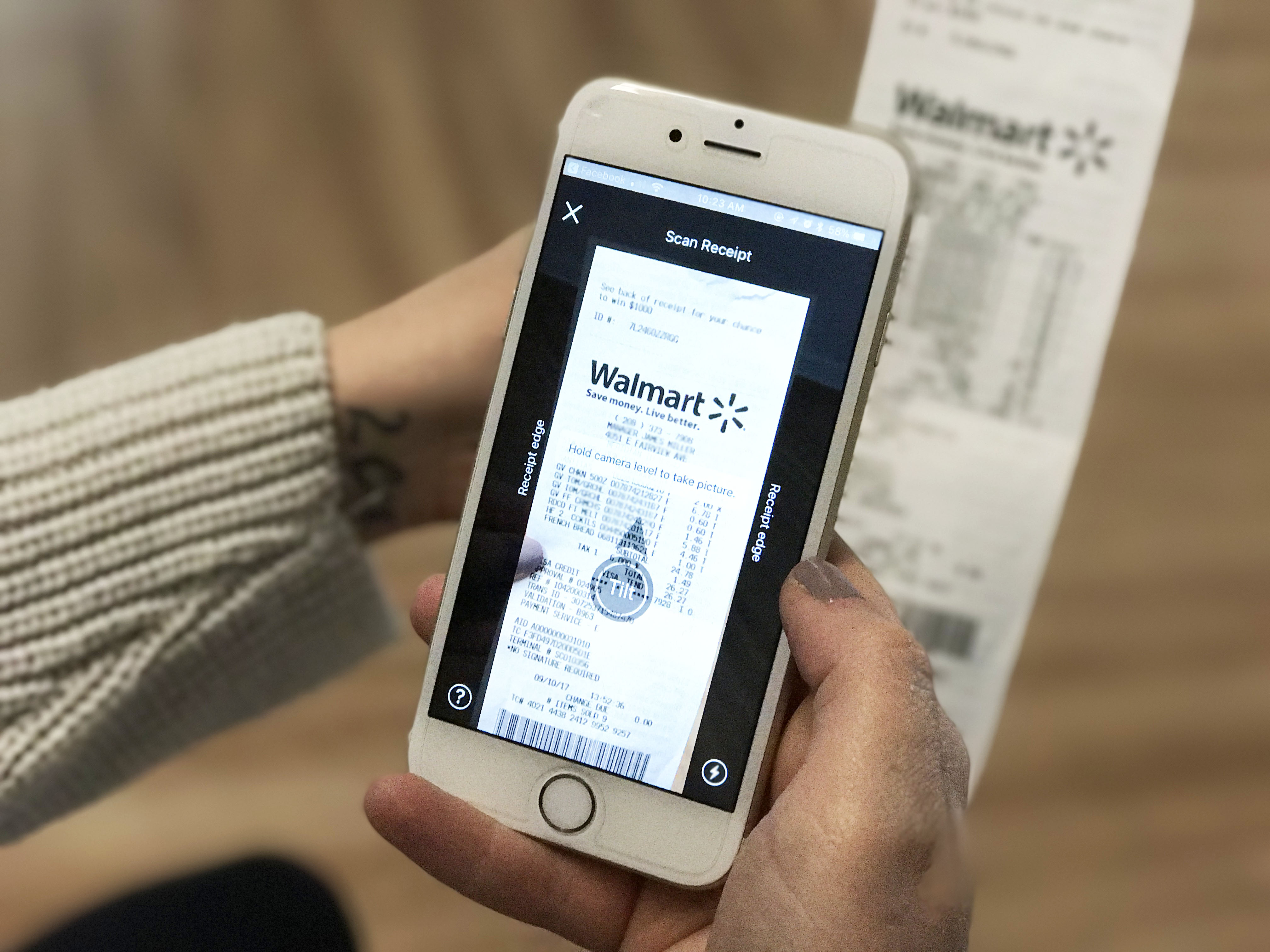 Once you've scanned your receipt into Ibotta, you can scan the same receipt into other rebate apps like Fetch Rewards to save even more.
22. The Krazy Coupon Lady app enhances Ibotta savings.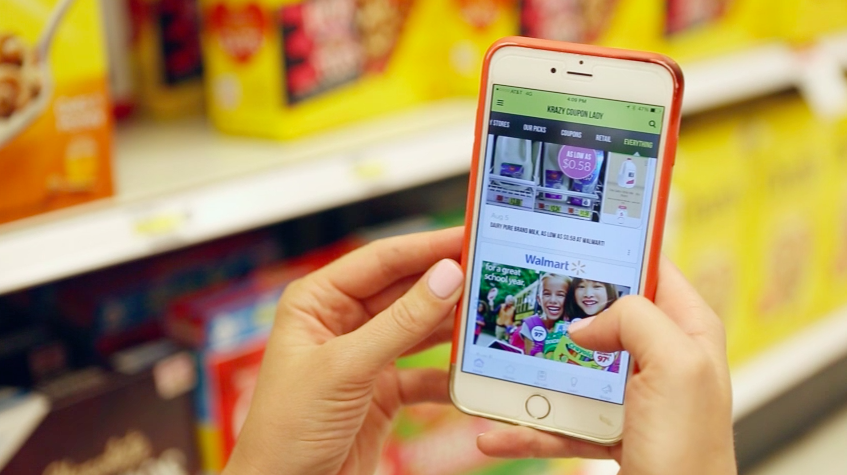 Saving $0.25 a week on milk from now until forever is reason enough to download Ibotta, but to really maximize the earnings-to-effort ratio by downloading The Krazy Coupon Lady app as well.
Each week, KCL's team of super savers scours popular stores like Walmart, Target and Kroger for the best sales. Then, we find coupons and Ibotta rebates to stack with already low sale prices.
In the end, instead of saving 10% here and 12% there, by following the step-by-step instructions from Krazy Coupon Lady, you're saving 50-80% in minutes!
Check out our Ibotta deals page to find all the best offers.
23. Ibotta offers are still valid on sale items and clearance prices.
Stack Ibotta rebates with sales and clearance prices like this deal I found at Kohl's:
Buy 2 Trimfit Tights two-packs (reg $10) $4.00, clearance price

Buy one, get one half-off sale

Pay: $6.00, submit two different $1.00 off Ibotta rebates

Final Price: $4.00, or $1.00 per pair of tights (80% savings)
24. When compared with other rebate apps, Ibotta is the clear leader.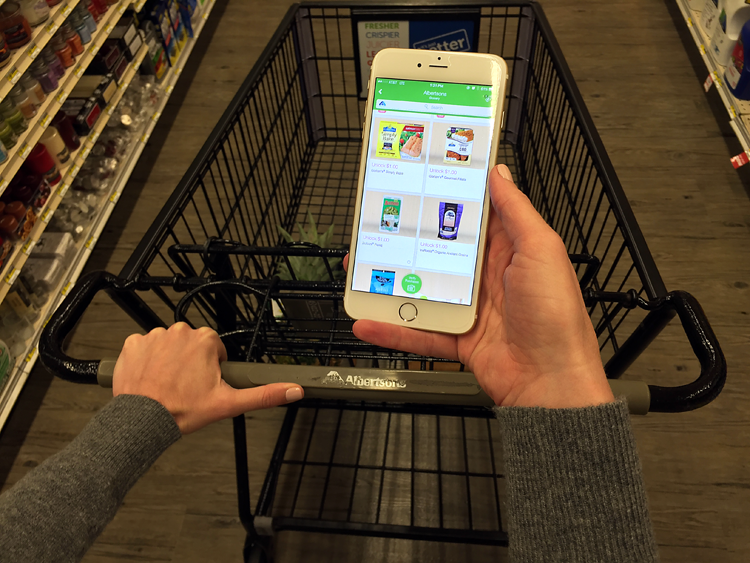 Ibotta has more offers than any competitors, more variety and more name brands.
While other grocery apps have some great features and are totally worth downloading, it really all comes down to whether there are rebates for the items you buy, and Ibotta is your best bet for diverse savings.
25. Ibotta has the highest cash-out threshold in the rebate app industry.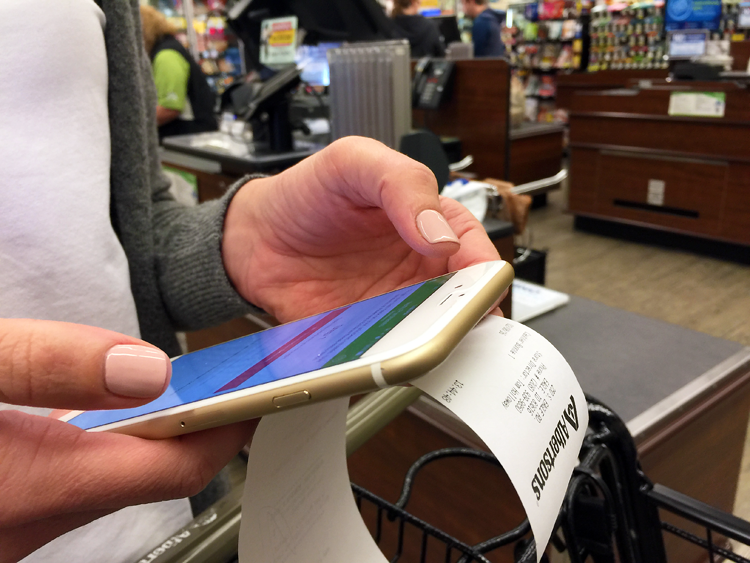 Ibotta doesn't allow users to cash out (via PayPal or Venmo) until they reach a $20 minimum in their Ibotta account. This is double what many other rebate apps require.
While it may seem like bad news, some users like to treat rebate apps like savings accounts and cash out once a year to offset holiday expenses or summer vacation costs.
26. Get cash back on travel sites like Expedia and Hotels.com.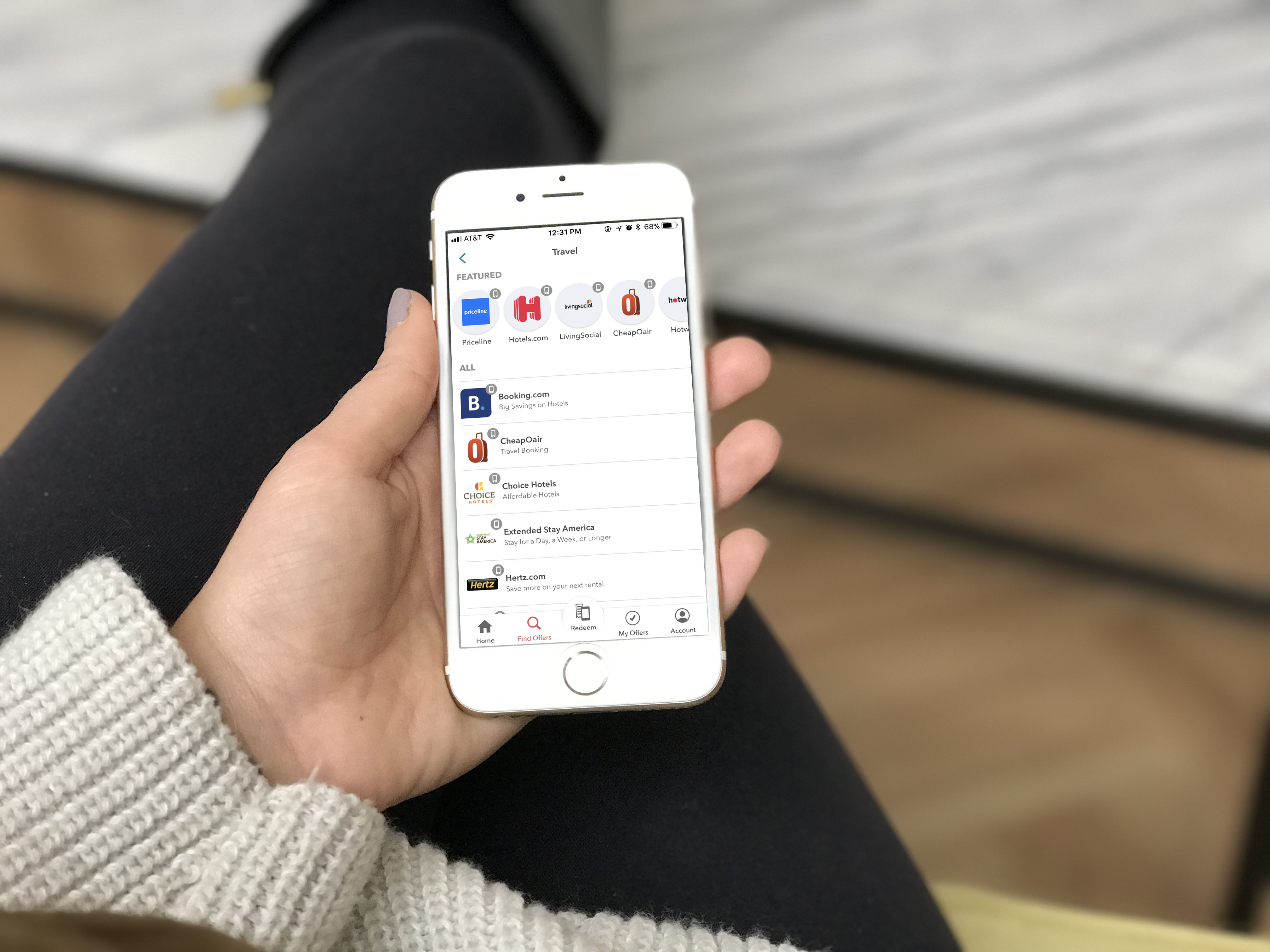 An extra 5% cash back from Expedia or 6% cash back from Hotels.com can add up quick. I saved an instant $200 on my recent trip to Sandals resort by booking my trip through Ibotta's Expedia shopping portal.
Other articles and pages you might like: