Back in the day, the only way to get coupons was by clipping them from the Sunday newspaper. While you can certainly still do that (we'll show you how here: A Comprehensive Guide to Sunday Newspaper Coupons), you don't have to rely on newspaper coupon inserts to save your family money. Here's how to get started on printing your own free coupons:
1. Search KCL's free coupon database.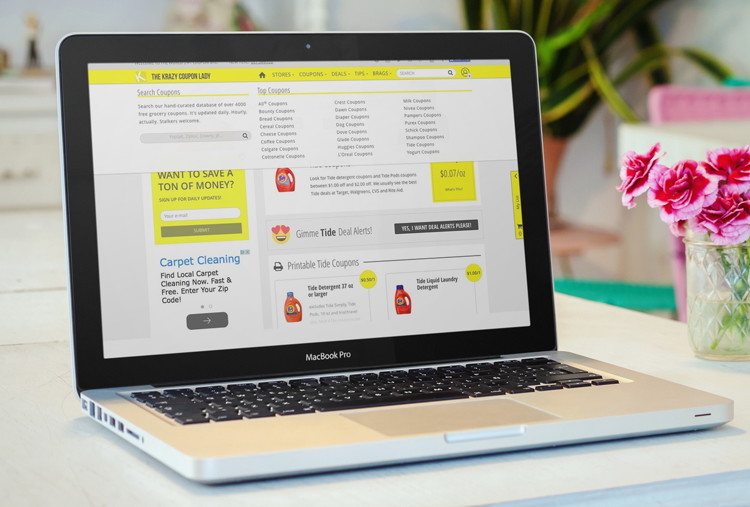 First off, did you know KCL has the Web's most comprehensive database for printable coupons? Seriously, we do. We scour the Internet for you and compile all the FREE grocery coupons we find on our site here. We'll even show you how to use them to score huge savings on the things your family needs on our Deals page. Find newspaper coupons, manufacturer coupons, store coupons, and more right in KCL's database.
Search for coupons by brand or product. Looking for detergent coupons? Type in "detergent" in the search bar (in the upper right hand corner or under "Coupons") for a list of coupons for all detergent brands, or type in a specific brand like "Tide" for just those savings. Same goes with searches for diapers and Huggies, cereal and Kellogg's, dog food and Purina, etc. We'll also show you all the current deals for your brand or product category on the results page. Then, just click on a coupon hyperlink and it'll take you to the manufacturer, store, or Coupons.com site where you can print your coupons.
Here's what people search for the most in KCL's database:
It gets even easier. We'll send you an email alert as soon as there's a hot deal or coupon on any of our most popular products. (Such a time saver!) Just look for the sign-up box like the one below as you're searching for coupons.
2. Install the coupon-printing software.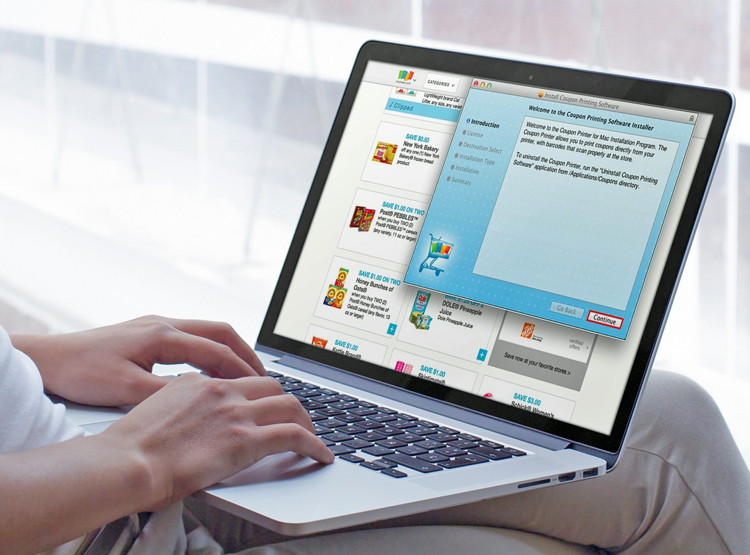 If you've never printed coupons online before, you'll be required to allow a print applet to run on your computer from sites like Coupons.com, RedPlum, and SmartSource. Other sites might just require that you download a plugin or enable Java in order to print. This small, one-time hassle of installing the software (once you do it for each site, you won't have to do it again) ensures the security of manufacturers. On the plus side, Coupons.com and Target.com coupons use the same printer software, so you'll have one less download to deal with.
To install a coupon-printing program for the first time, follow these easy steps:
Click "Select to Print."
Select "Click to Print Selected Coupons."
Accept the terms of the coupon software.
You'll need to give permission to your Web browser to run the coupon-printing software.
Click "Allow."
After printing, you can go back to more coupons or visit TheKrazyCouponLady to find the best price/best place to redeem your coupon.
Troubleshooting Tips
Make sure your computer is actually connected to your printer. Try printing a document from Word as a test.
If your coupon doesn't print, try using a different Web browser. Keep in mind, the software won't work in Incognito Mode.
Installing the coupon-printing software on a work or public computer may not work since you don't have Admin rights to the computer.
You'll need to disable your browser's Ad Blocker when printing coupons. Once you disable it, make sure to restart the browser.
If you're asked to re-install the coupon-printing software, the add-on might be disabled in your browser. To enable the add-on in Internet Explorer or Firefox:

Go to "Tools" in your Web browser and select "Add-Ons" or "Manage Add-Ons."
Under "Toolbars and Extensions" or "Plugins," the coupon software should be enabled.
If that doesn't work, try uninstalling the software and downloading it again. You may just need the updated version, or your old software might be corrupted.

Some coupons default to printing with Adobe. If Adobe doesn't work on your computer, click the "Settings" icon in the top right-hand corner of the screen to switch to Java.
If you've tried all of the above and it still doesn't work, clear your browser's cache and cookies, then restart the browser. To clear a browser's cache, go to "Internet Options" or "History," and select "Clear History."
For more troubleshooting help, go to these Help pages: RedPlum, SmartSource, Coupons.com, Target.com.
3. Most manufacturers and Coupons.com allow you to print two of the same coupon.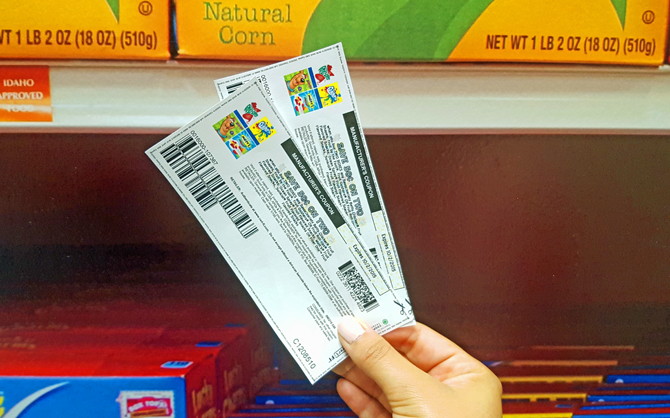 By installing the coupon-printing software onto your computer, you're agreeing to allow the manufacturer to track the number of coupons you print. You see, most manufacturers limit the total number of coupons available to consumers. For example, a Tide laundry detergent coupon may have 10,000 available prints. Since it's a popular brand, prints may run out fairly quickly (so print those coupons as soon as you see them!).
With the software, each coupon bar code is unique, which means you can't just print one coupon and make photocopies of it. That's considered fraud, folks. Instead, manufacturers and sites like Coupons.com let you print two coupons from each device you use. So if you want two more of the same coupon, use a different device—like your mobile phone when printing from Coupons.com—to print two more coupons.
Tip: Sometimes manufacturers extend the total number of prints available—this is called a coupon "reset." When coupons reset, you can print two additional copies from the same device for a total of four of the same coupon.
Tips for printing and using Internet coupons
As long as a printable Internet coupon clearly states, "Manufacturer Coupon," most stores will accept it. Use these tips to ensure the best possible outcome at the register:
Pay attention to a coupon's fine print and check the store policy.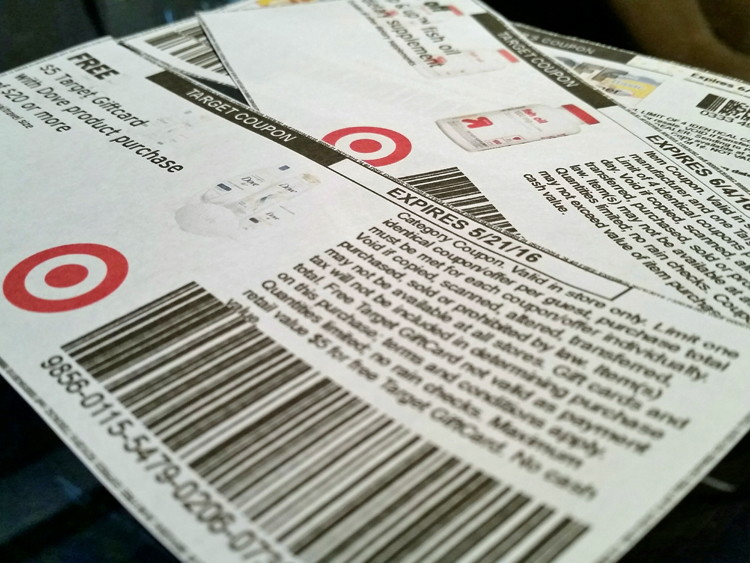 Details matter when you're a couponer. Make sure you know coupon limits per store and what the fine print means—this could determine how many coupons you'll want to print, and ultimately how much printer ink you use. For instance, "limit one coupon per purchase" doesn't mean you can't use more than one coupon in a transaction. It means you can't use two of the same coupon on just one item in the same transaction.
Here are 10 Things You Should Know About Coupon Fine Print, and you can find your store policy here.
Set your printer to print black ink only.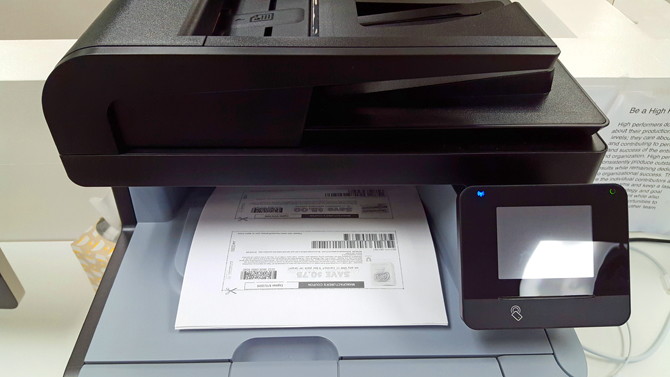 Stores will accept black-and-white coupons! Consult the instruction manual for your printer to set the black-only print. Or, before printing the coupons from your Coupons.com queue, hover over the "Print" button and right click. Select "Print…" and change your color settings.
Don't print coupons if you're really low on ink.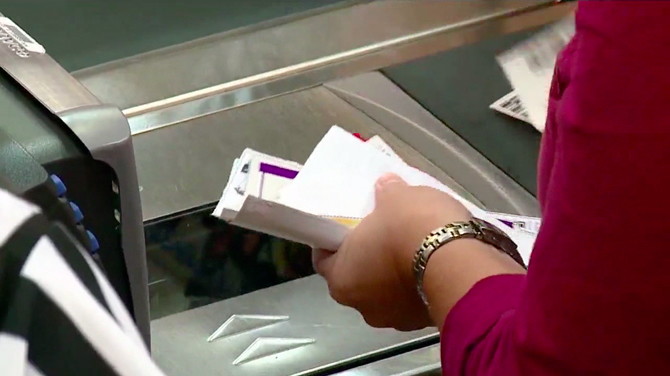 If the bar code isn't dark enough on a coupon, you'll run into issues at the register. Many cashiers will reject a coupon if their register's scanner can't read a bar code, so make sure you have enough printer ink before hitting that "Print" button. You don't want to waste one of the two prints you're allowed on a barely-legible coupon that probably won't be accepted!
How to save on a printer and ink
Just starting to coupon and worried about the cost of buying a printer and ink? Fear not–there are some great deals out there. And just think of all the money you'll be saving with those coupons! The initial investment is worth it.
Check expert ratings before buying a printer.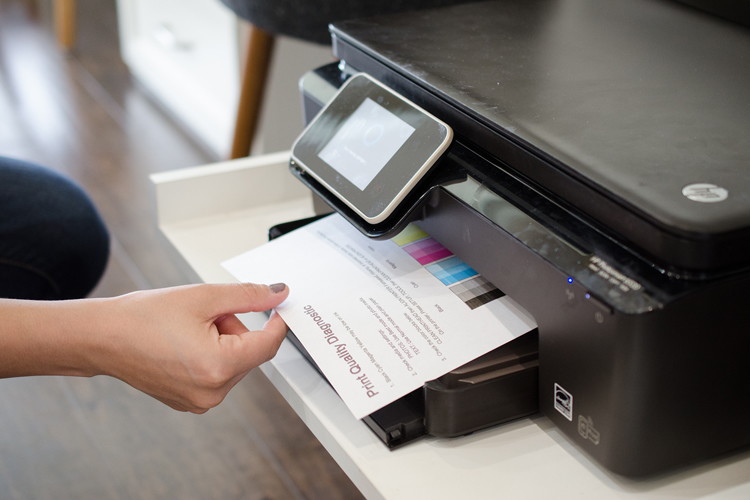 August and September are prime times to buy good printers for cheap, thanks to back-to-school sales. You'll also find year-end clearance events for older models later in the year. Don't forget to look for the Energy Star label. New printers are now Energy Star certified, which means they'll save you money on your monthly energy bill even if you forget to turn off the printer or unplug it.
Inkjet printers are the most common printers for home-office use and (at less than $100) often the cheapest as well. They do a very good job with color text documents and photos. Experts picked these inkjet all-in-one printers:
HP Envy 5540: Amazon's price of $72 is a steal when you consider the touchscreen, wireless, and photo-printing capabilities of this printer. It also comes with a one-year warranty.
Canon PIXMA MG3620: Amazon sells this budget printer for only $52. It's compact, easy to set up, and allows you to print coupons from your mobile device.
Laser printers are ideal for printing large quantities of black and white text documents. You'll pay the least per page if you need to print in high volume. But they aren't good for photos, and they don't handle glossy photo paper well. Experts picked these laser printers:
Brother HL-L2340DW: Amazon charges only $90, it's wireless, it's rated #1 for cheap cost-per-use, it has a simple setup, and it works with any wireless device.
Samsung Xpress SL-M2835DW/XAA: Amazon's cost is only $80, it's wireless, it's rated #2 for cheap cost-per-use, it has sharp printing, but setup is less easy than the Brother HL-L2340DW.
Tip: If you bring your old printer for recycling at Best Buy, they'll give you 15% off a new HP inkjet printer.
Refill your own printer ink, or cash in on ink-cartridge recycling rewards from Staples, Best Buy, and OfficeMax.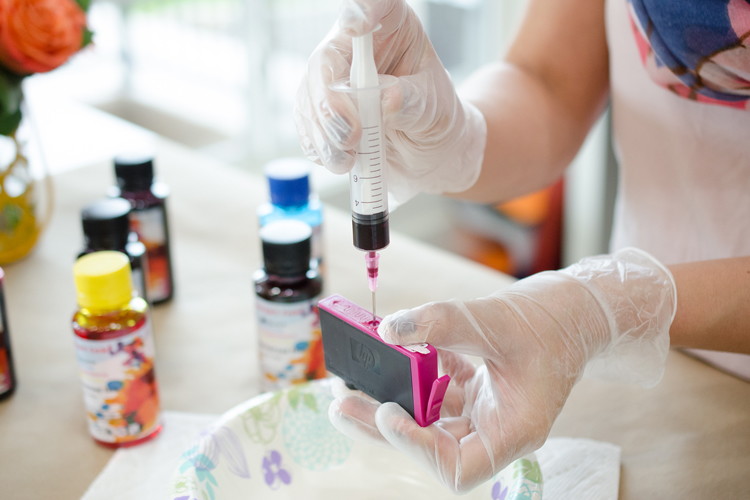 Refilling your own ink cartridges is easier than you think! It took me five minutes to refill my own with a DIY kit. Kits start at about $7 and can be bought at Target, Walmart, and office supply stores. The kit I purchased on Amazon was only $15, and I can use it up to four times. See how easy it is in my post, How to Refill Your Own Printer Ink.
If refilling your own printer ink makes you nervous, you can save on new ink cartridges and toner with these store rewards programs:
OfficeMax & Office Depot: If you join their free Recycling Rewards program, you can earn 200 points per cartridge (limit 10 per month) if you spend $10 that same month.
Best Buy: Bring in old ink cartridges and save $2 per cartridge in Recycle Rewards that go towards your next $40 or more in-store purchase.
Staples: Buy at least $30 in ink or toner, then drop off used cartridges; you'll get $2 per cartridge as part of the Staples Rewards program. Rewards can be used in-store or online.
Tip: Simply changing your font can save you ink. For instance, printing text documents with Garamond font saves you 25% ink use on each document.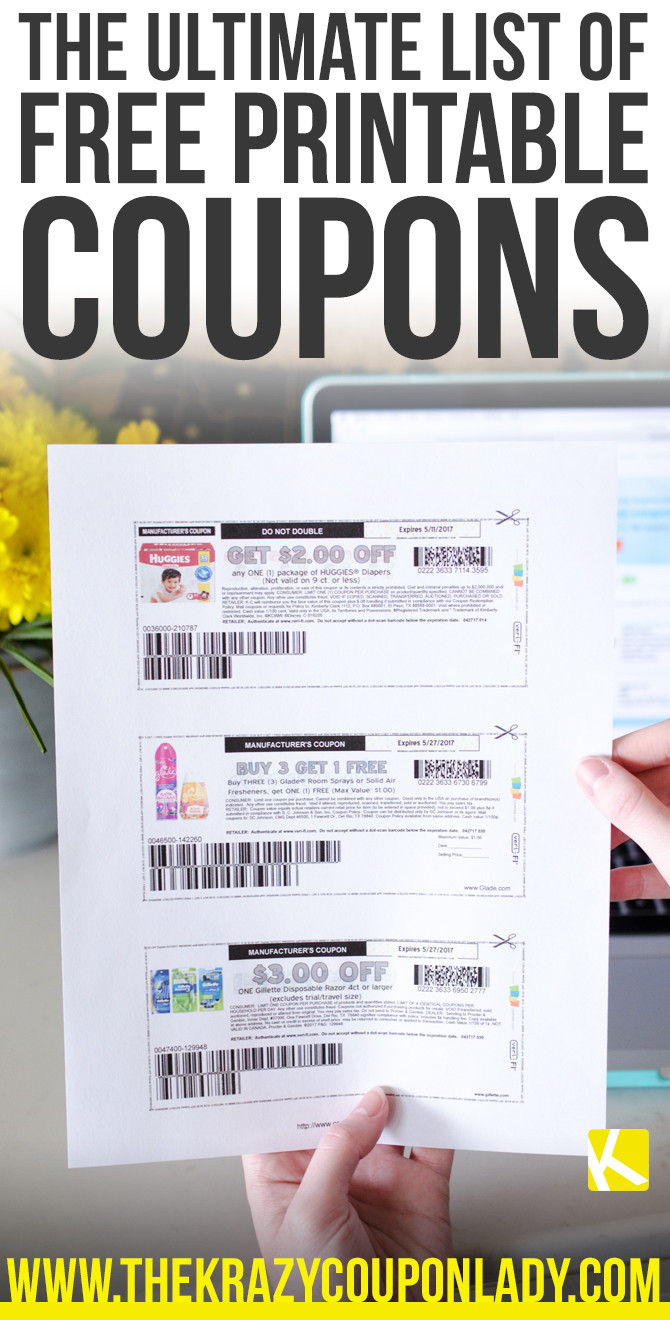 SaveSave
SaveSave