We're reader-supported and only partner with brands we trust. When you buy through links on our site we may receive a small commission at no extra cost to you. Learn More. Product prices and availability are accurate as of the date and time indicated and are subject to change.
Maybe you want to build a food stockpile (or an emergency food supply), but you're on a tight budget. If that's the case, you need to know the best foods to stockpile — especially the stuff that doesn't cost a lot to buy upfront. And if it's non-perishable and can last you a while, that's even better!
But where do you even start? In How to Build a Coupon Stockpile for Less Than $10 a Week, we go into more detail about the "how" behind finding hot deals to build your food stockpile. Here we'll go over products with consistently low prices so you don't overspend as you build a food stockpile. Consider this your guide to finding the best foods to stockpile.
For more smart shopping tips and savings hacks, text HACKS to 57299.
1. The best canned food to stockpile is soup — and you shouldn't pay more than $0.75 a can.
Prices for cans of basic soups (like Campbell's Tomato or Chicken with Rice) can reach as low as $0.50. But in general, you should aim to pay no more than $0.75 to $1 per can for the chunky soups made by top brands like Campbell's and Progresso.
The best time of year to stock up on canned soup is in the fall, when you can find sales, coupons, and tons of Ibotta rebates before the winter chill sets in. To jump to all the latest deals, use these links to find the currently available coupons and deals for soup:
2. For non-perishables, pasta sauce is one of the best foods to stockpile using coupons.
Pasta sauce is one of the best foods to stockpile because it's got a super-long shelf life (18-24 months when properly stored). Prices for brands like Ragu, Prego, and Bertolli dip into the $1 or cheaper range fairly often when you combine a coupon with a sale. Don't pay more than $1 when you see these sales — and buy enough quantities to last until the next sale when you can get it at the stock-up price.
One time, we saw a Walgreens Prego deal where you didn't even need coupons! The sauce was on sale, and the store ran a Buy One, Get One Free deal that resulted in jars of pasta sauce for $1. Another store to keep your eye on is Kroger, especially when they're having their Mega Sale and you see deals like this one from July 2023:
NEWSPAPER COUPONS NEEDED
$1.00/2 - Ragu Sauce products from Save June 18
Pickup:
Free on orders of $35+
3. Stock up on cereal when it's $0.75 per box.
Another of the best foods to stockpile is actually cereal. Your best bet for cereal deals will be a grocery store like Kroger or a drugstore.
At Kroger, the biggest buying opportunity is the Kroger Mega Sale, which allows you to score cereal for as low as $0.74/box, like we saw during their Fourth of July sale in 2023:
MOBILE COUPONS NEEDED
REBATES TO SUBMIT
Pickup:
Free on orders of $35+
PRICE SUMMARY
Pay $2.98, submit for $1.50 Ibotta credit
Jump to all the latest cereal deals:
4. Peanut butter is a cheap and easy emergency food to stockpile.
Peanut butter is relatively non-perishable and a great source of super-easy protein. Having it in your food stockpile is a must, and you should stock up when you can get it for $1.50 – $1.75 per jar or less. You can find deals on peanut butter at lots of stores, but right now one of your best options is at Target.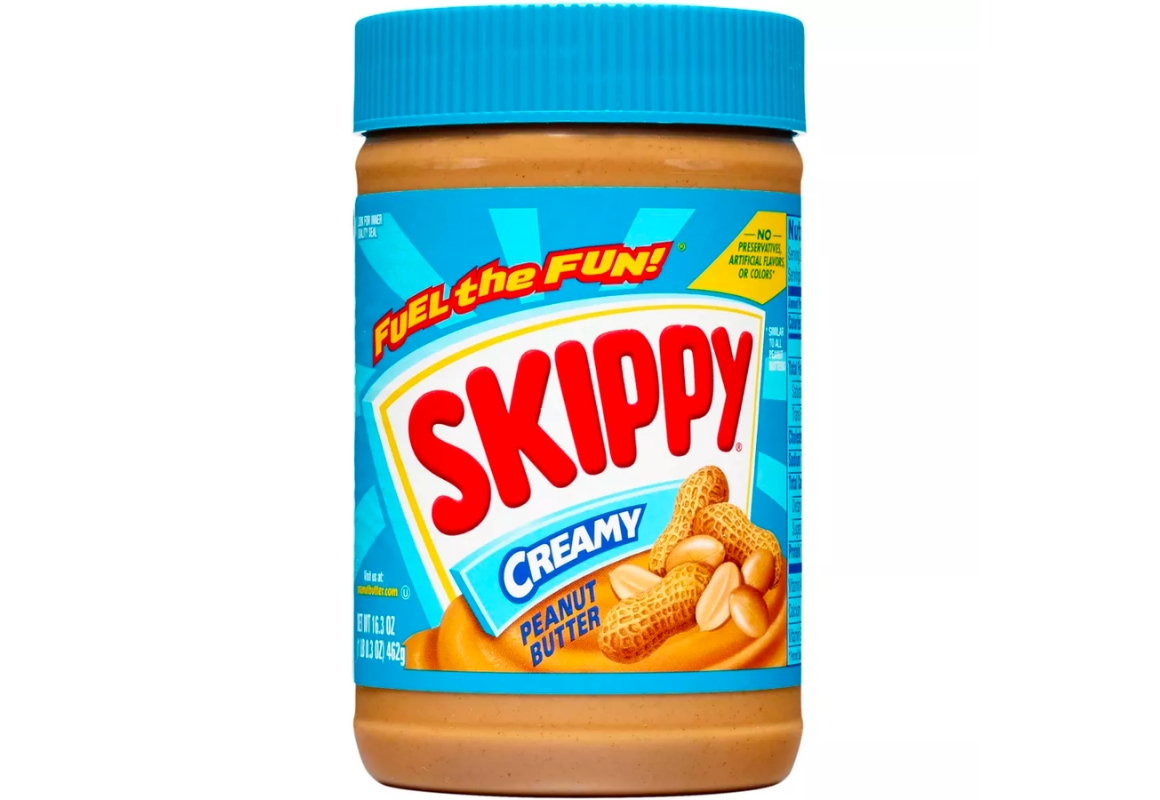 As low as
$2.00
$2.79
(28% Off)
MOBILE COUPONS NEEDED
15% off - Skippy Brand Peanut Butter, Target App Store Coupon (exp Sept. 2)
5% off - Target RedCard Savings
REBATES TO SUBMIT
PRICE SUMMARY
Pay $2.25, submit for $0.25 Ibotta credit
5. Buy granola bars when you can get them for under $0.30 per bar.
Granola bars are another great stockpile food to have on hand. We see deals for these a couple times a year only, so when they happen, it's crucial to buy several months' worth when you can get them for $0.30 each or less.
Watch for granola bar deals on Amazon. When you use Subscribe & Save, you can get an extra 15% off. Combine this with an Amazon coupon, and you've got a stock-up price!
You'll also want to keep an eye on deals during Kroger Mega Sales, as prices can get well below the typical stock-up price. Here's a deal we found in their last sale the first week of July.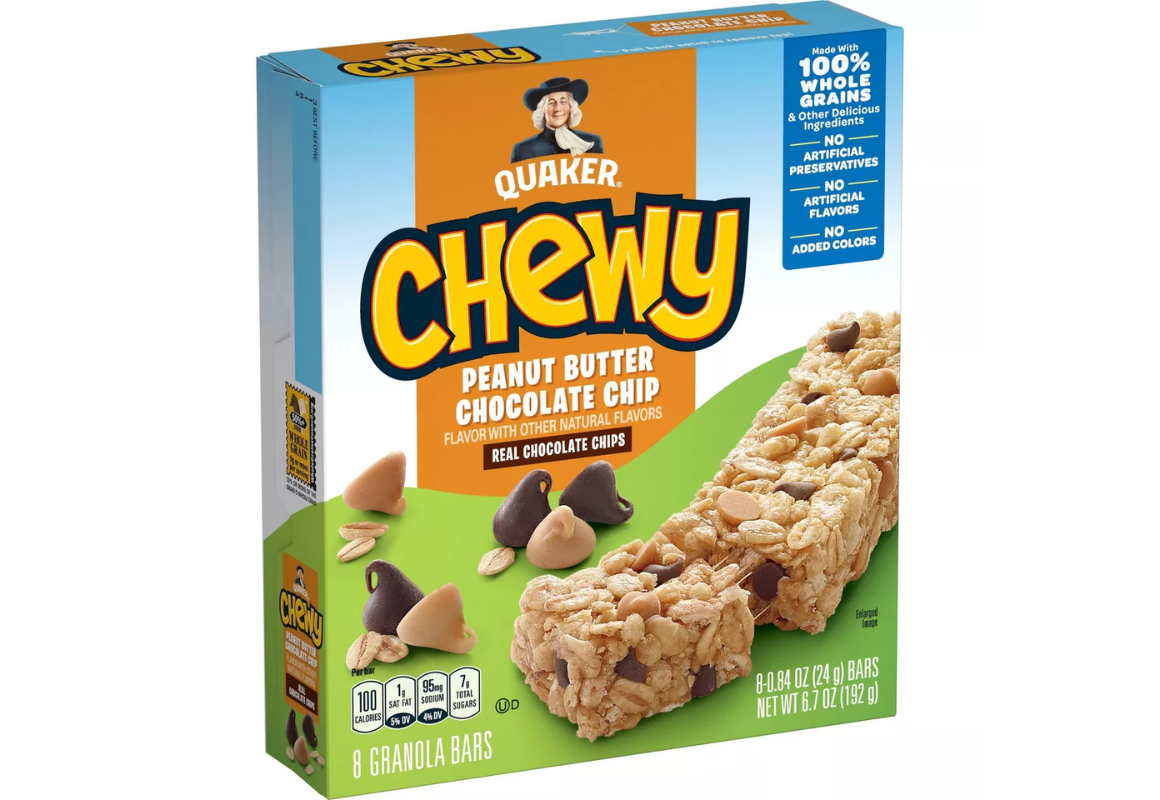 As low as
$4.95
$13.95
(65% Off)
Buy 5 or more, save $1 each
REBATES TO SUBMIT
6. Re-up your tuna stockpile once per year at Target.
Canned tuna is a stockpile essential. One life hack is to purchase Good & Gather brand at Target. Ideally, you want to pay between $0.40 – $0.70/can of tuna. Target's base price on Good & Gather is a little higher — $0.90/can when you buy a 4-pack and apply your RedCard discount.
But, Target's return policy also has a pretty incredible carve out. Target brands, like Good & Gather, can be returned up to a year after purchase. So you could essentially renew your stock once per year by returning last year's cans for ones with fresher expiration dates.
If you don't want to play games with Target's return policy, keep an eye out for sales and coupons at other stores to try to get the price in that $0.40 – $0.70 range:
7. Find the best deals on broth during the holidays.
Without seasonal sales, one of the best prices on broth is usually Good & Gather brand, 32 oz at Target for $1.32 with the RedCard discount. Though you will see an occasional sale or two throughout the year that beats out even this everyday price.
But once you get closer to Thanksgiving? Prices plummet. You'll wanna keep an eye on prices at your local grocer, especially if they allow you to stack store and manufacturer coupons. We've seen prices at this time of year get as low as $0.75 for 32 oz. Buy as much as you can, as broth usually has a shelf life of at least a year or two!
8. Pick up dried beans at Dollar General.
It's rare to find a coupon on dried beans, but they're an essential item in your food stockpile. If you find one of those hidden gems of a coupon, be sure to take full advantage! But if you're looking to score the lowest everyday price, the best place to buy dried beans is at Dollar General, where they are always priced at $1/bag or $0.06/oz.
Most of the coupons you'll find for beans are for canned beans, which can also be a great addition to your emergency food store:
9. This might not be the year to buy rice. But if you do, buy it at WinCo.
The price of rice has gone bonkers over the past year. A couple different factors are at play in the rice shortage. Climate change has affected crops in Pakistan and China, and Russia's invasion of Ukraine led to wheat shortages — which drove more people globally to rely on more rice. So demand is up and supply is down, resulting in an average price of a whopping $1/pound.
Hopefully you've already got enough rice in your food store. But if you don't, you'll find the lowest prices on dry rice in WinCo's bulk food section. If you can wait to buy, prices are projected to drop back down in 2024.
Coupons for rice, like beans, are less common for the dry varieties. But if you want a microwavable bag, those rice coupons are a bit more prolific. They don't keep as long as the dry bags, but they do generally last a while.
10. Great Value canned vegetables have some of the best everyday prices.
You don't wanna be getting scurvy when you're relying on your food supply! So make sure to add some canned veggies to the mix.
The best time of year to load up on canned vegetables is around Thanksgiving, when you can expect to stack coupons and sales for prices of $0.50/can or less at any number of grocers.
The rest of the year, you'll find some of the best prices at Walmart on Great Value products, which start at $0.64 – $0.88/can, depending on which type of vegetable you want to stock up on.
If you must have brand name, keep an eye out for coupons on these brands:
RELATED: Vegetables You Should Never Pay For
11. Use the KCL Stock-Up Price List and know how to read deals.
When it comes to building a food stockpile, the name of the game is knowing when to buy.
The KCL Stock-Up Price List will tell you what prices to aim for when you see a good deal. It's like a map to discover at what price point you should stock up on each item. There's another way to do this too….
Look for "Great" or "Hot" deals inside the KCL app. What does that mean? There's an indicator on each deal, and when you can decode this crucial tidbit, you'll have confidence you're getting items at the best price. Here's what the little temperature gauges mean:
"Good" = A good price to buy at if you're running low on something
"Great" = Time to buy a few even if you aren't out yet
"Hot" = Buy! If you can get a few months' worth, this is the time to stock up
RELATED: See the best food coupons and deals.
12. Bookmark "Under $1 Deals" to stock up on items like yogurt and frozen pizza on the cheap.
Visit KCL's Under $1 Deals to find some of the best foods to stockpile without breaking the bank.
Sometimes items fall into this low-price category because of a simple sale, and other times, it's through stacking coupons with a sale. Whenever you see something for less than $1 (and you'll actually use it), stock up!
Some items show up as Under $1 Deals more often than others, but expect to see the following products as frequent flyers in this category:
Foods to stockpile for under $1:
Yogurt
Large candy bars (Twix, Butterfinger)
Condiments
Frozen pizza
Other items to stockpile for under $1:
Pantyliners
Body wash
Dish soap
Lotion (Nivea, Eucerin)
Wet cat food
Shave gel
Hand sanitizer
13. Know the best time of year to buy each product.
Sales are cyclical, usually happening according to the season or calendar events. If you know the best sales of the year for all your necessities, you can plan ahead.
January: Frozen pizzas, nutritional shakes
February: Oatmeal, chips, salsa, and dips
March: Cat and dog food
April: Ground beef, tortillas
May: Condiments, hot dogs, and wine
June: Cheese, yogurt
July: Diapers
August: Coffee, cereal, lunch box snacks
September: Soup
October: Baking goods, candy
November: Turkey, soda
December: Christmas clearance items