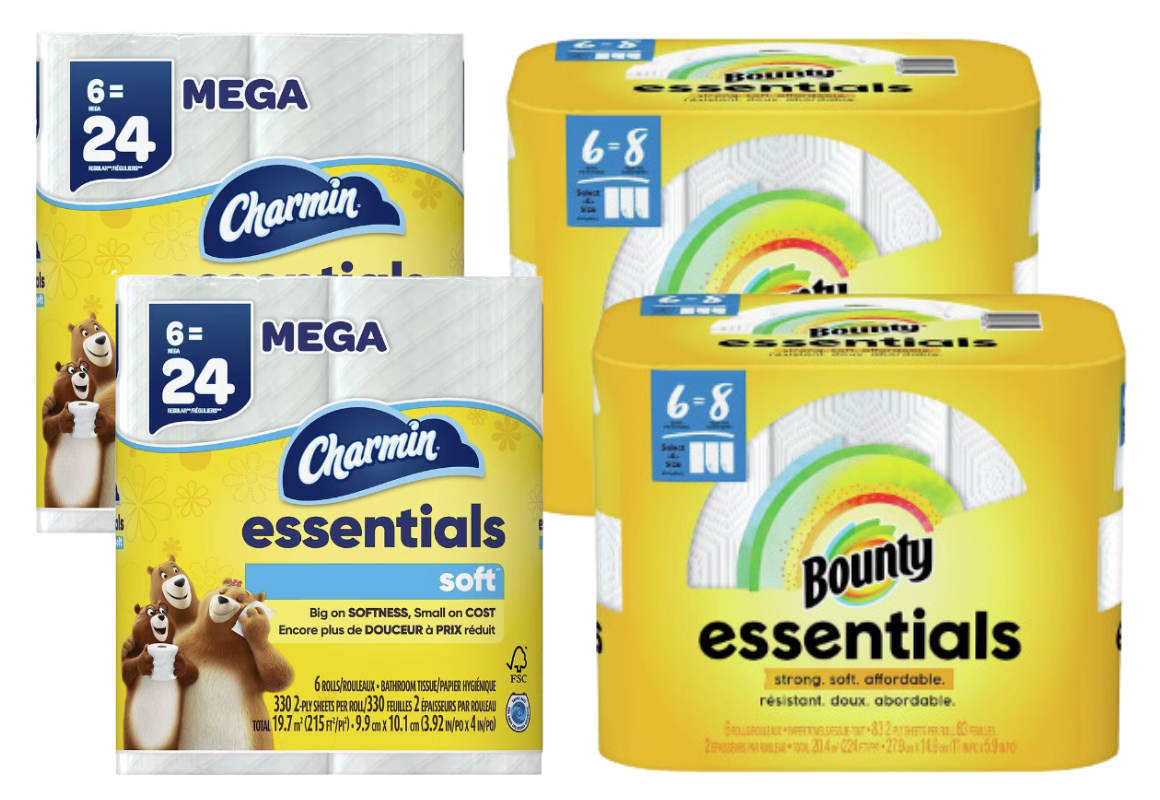 Buy 4, receive $5 Register Reward
Spend $20 on P&G products, receive $5 Register Reward
MOBILE COUPONS NEEDED
$0.50/1 - Charmin Toilet Paper Product, Walgreens App Coupon
$0.50/1 - Bounty Paper Towel Product, Walgreens App Coupon
$5 Walgreens Cash when you spend $20, Walgreens App Booster Coupon (Select Accounts)
PRINTABLE COUPONS NEEDED
PRICE SUMMARY
Pay $14.96, receive $10 in Register Rewards and $5 Walgreens Cash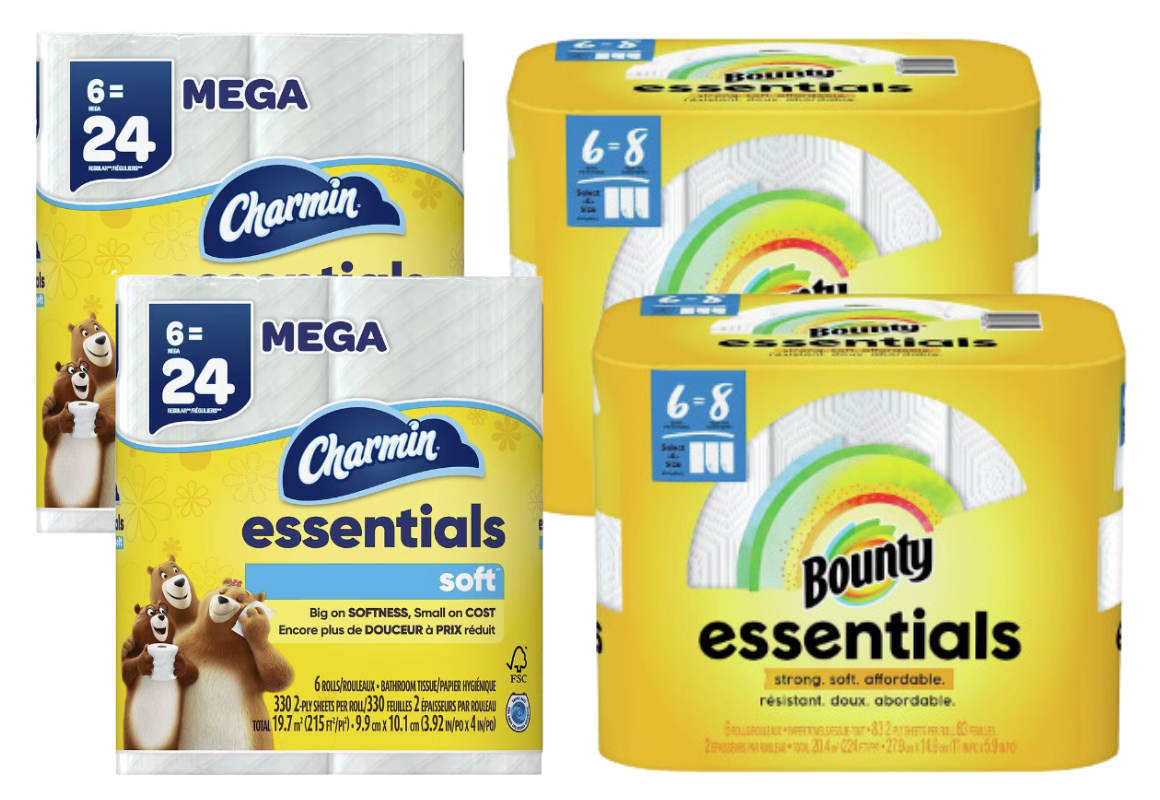 Buy 4, receive $5 Register Reward
Spend $20 on P&G products, receive $5 Register Reward
MOBILE COUPONS NEEDED
$0.50/1 - Charmin Toilet Paper Product, Walgreens App Coupon
$0.50/1 - Bounty Paper Towel Product, Walgreens App Coupon
$5 Walgreens Cash when you spend $20, Walgreens App Booster Coupon (Select Accounts)
PRICE SUMMARY
Pay $20.96, receive $10 in Register Rewards and $5 Walgreens Cash
$1.49 each / $0.01 per sq ft
Select Charmin and Bounty products are on sale for $5.49 this week at
Walgreens
. They're also part of a promotion to buy four items and receive a $5 Register Reward. In addition, there's an unadvertised deal where you'll get a $5 Register Reward when you spend $20 on P&G products. So when you buy four, you should get back a total of $10 in Register Rewards.
Check your Walgreens account for a $5 Walgreens Cash back on a $20 purchase coupon. Clip this to your account if you have it (remember that coupons can vary in availability). While you're at it, make sure to activate the $0.50 Charmin and $0.50 Bounty digital coupons.
If you haven't already printed the valuable Bounty and Charmin coupons from the P&G website, now's the time to print and use them. Follow the first deal formula above and get free Charmin & Bounty after all rewards. Even if you've already used those coupons, you'll still get a great deal at just $1.49 each for four Charmin & Bounty products.
Be sure not to redeem any Walgreens Cash on this purchase, as it'll disqualify you from earning the rewards that have spending thresholds. Read more about Walgreens couponing and Walgreens Cash.
Store sales and promotions can vary by region. Before shopping, check your local ad to confirm that this deal is available in your area.
Text WALGREENS to 57299 and be the first to know about the best Walgreens deals.