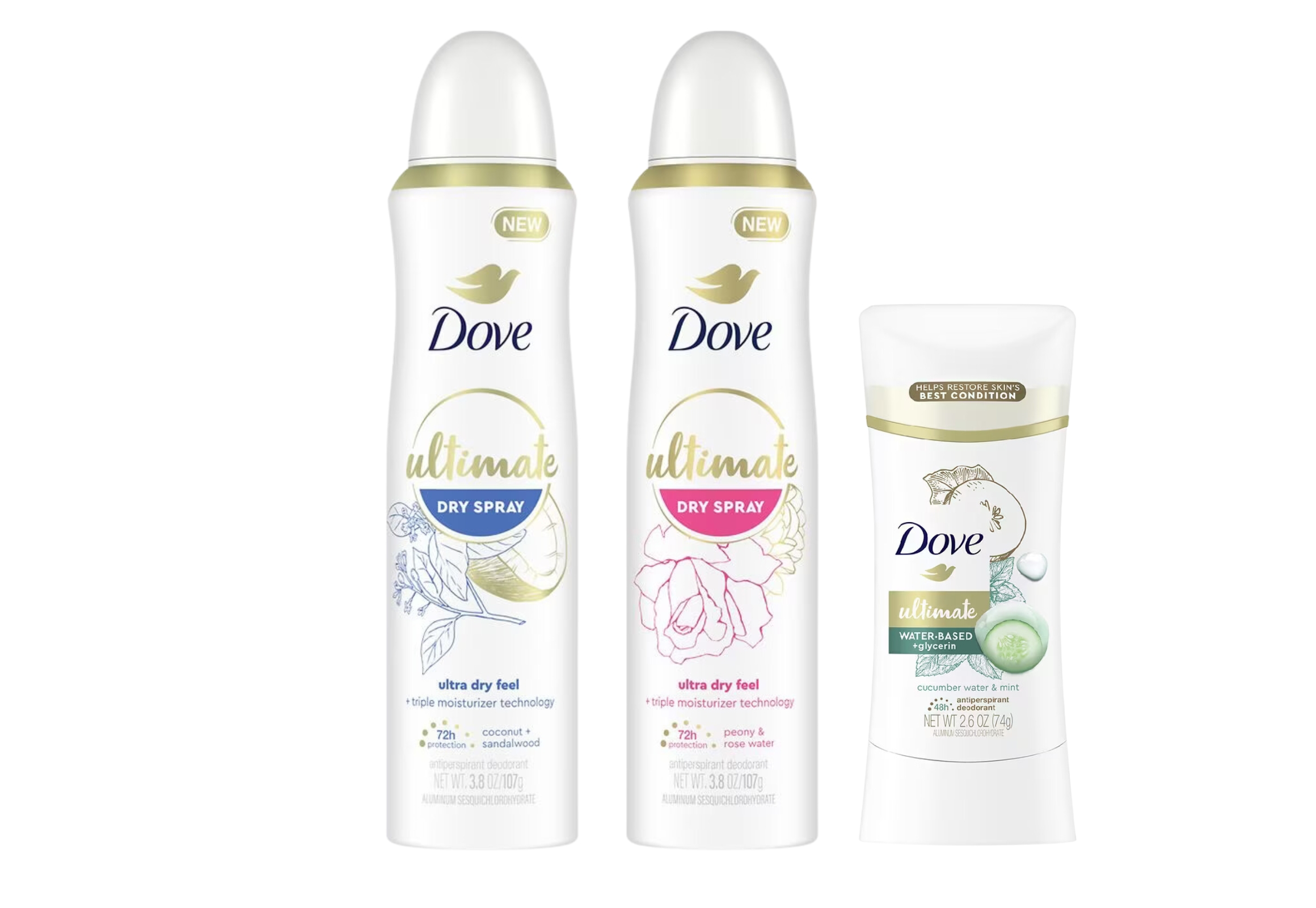 Buy 3, receive $5 Register Reward
MOBILE COUPONS NEEDED
$2.00/1 - Dove Antiperspirant Deodorant Stick or Dry Spray product, Walgreens App Coupon
NEWSPAPER COUPONS NEEDED
$2.50/1 - Dove Antiperspirant Dry Spray or Deodorant Spray product from Save Sept. 24
$2.00/1 - Dove Antiperspirant or Deodorant Stick product from Save Sept. 24
REBATES TO SUBMIT
PRICE SUMMARY
Pay $17.50, receive $5 Register Reward and submit for 2,745 kicks Shopkick credit
Get all the new deals and savings hacks straight to your inbox
Take a look at your Shopkick
app
for some generous offers on Dove Ultimate deodorant and antiperspirant available at Walgreens. If you spot these offers, I recommend heading to the store in order to earn the $5 Register Reward and use the two $2.50 paper coupons, which can be found in the Sept. 24 Save newspaper insert. Also, make sure to clip the $2 digital coupon on the Walgreens
app
and scan the product barcodes on the Shopkick
app
to receive extra kicks.
To qualify for both the Register Reward and the Shopkick rebate, make sure to purchase the following products:
– Dove Ultimate Dry Spray in Coconut & Sandalwood
– Dove Ultimate Dry Spray in Peony & Rose Water
– Dove Ultimate Stick in Cucumber Water & Mint
If you're new to Shopkick, it's a mobile rebate app that rewards you with kicks instead of cash. Read more about how to redeem Shopkick credits for rewards. In this deal, you'll be accumulating approximately $11 in Shopkick credit.
If you're new to shopping at Walgreens, the process is simple. Register for a free myWalgreens account to access the sale prices and Register Reward promotions. Then, add your phone number to your account, which you'll use during checkout to unlock this deal. For more tips on couponing and maximizing rewards at Walgreens, be sure to check out KCL's comprehensive guide.
Store sales and promotions can vary by region. Before shopping, check your local ad to confirm that this deal is available in your area.
Text WALGREENS to 57299 and be the first to know about the best Walgreens deals.