If you're taking Mom out on Mother's Day — and you should be — then make her proud by getting the best deal.
And if you plan to treat yourself on Mother's Day, then we support that, too! Here's a list of places offering sweet deals and free meals for all moms to help you decide where to go.
1. Beef 'O' Brady's: All moms get a complimentary meal (value up to $10) at Beef 'O' Brandy's on Mother's Day.
2. Even Stevens: Bring Mom into any participating Even Stevens on Mother's Day and she'll get a free lunch item.
3. Hurricane Grill & Wings: Get a free meal or dessert for moms at participating Hurricane Grill & Wings locations.
4. McCormick and Schmick's: Moms who enjoy brunch on Mother's Day get treated to a free chocolate-covered strawberry at McCormick and Schmick's.
5. Shoney's: All moms eating at Shoney's on Mother's Day get a slice of strawberry pie on the house.
6. Tijuana Flats: Moms receive free entrees at Tijuana Flats.
7. Medieval Times: All moms eat free with a purchase of an adult ticket at Medieval Times on April 29th through May 12th.
8. The Melting Pot: Depending on The Melting Pot location, your mom can sip on a free "MOM'osa" with the purchase of an entree. Check with your local restaurant to see if they're participating.
9. Culver's: Many Culver's locations are offering moms a free scoop of ice cream or other frozen treat on Mother's Day. Check to see if your location is participating.
10. McDonald's: Bring Mom in for a free breakfast extra value meal at participating McDonald's. It's available until 10:30 a.m., and moms must be accompanied by a child.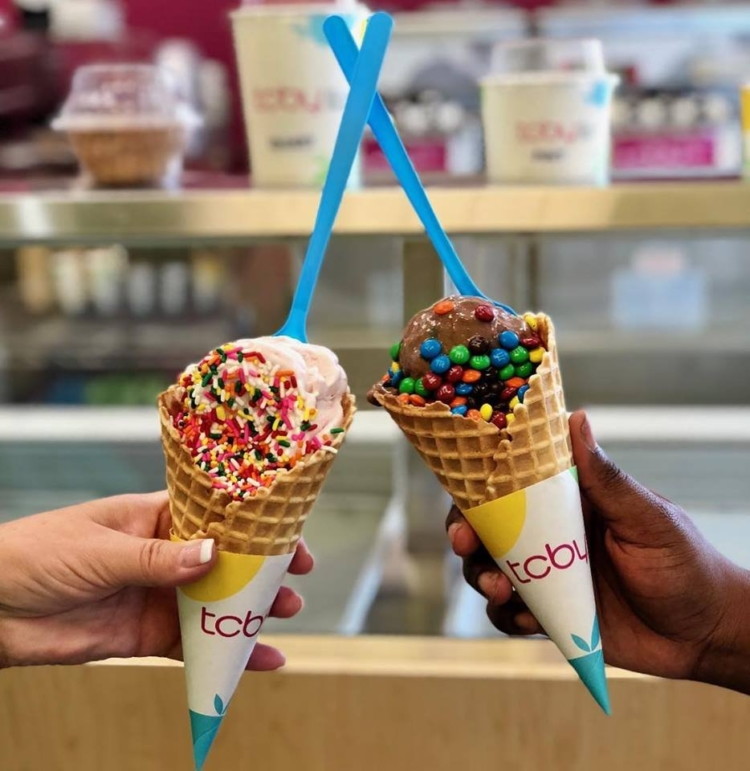 11. TCBY: Get free frozen yogurt for Mom at TCBY on Mother's Day.
12. Chicken Salad Chick: Moms get a free scoop of Chicken Salad Chick's Classic Carol chicken salad with no purchase necessary at participating locations.
13. Wienerschnitzel: Moms get a free meal at Wienerschnitzel — chili dog, small fries and small soda — with proof of "Mom-bership." Just show a family photo, bring along a child, or share an embarrassing story about your kid with one of the servers to redeem this free meal.
14. Denny's: Get a free dessert at Denny's for Mom when you buy two entrees.
15. Orange Leaf Frozen Yogurt: All moms get a free 8 oz. cup of frozen yogurt at participating Orange Leaf Frozen Yogurt locations.
16. McAlister's Deli: McAlister's Deli offers a free dessert for Mom.
17. PDQ: Moms eat a free combo meal with the purchase of any Kids Meal on Sunday at PDQ.
18. Neighborhood Grills: Moms eat free all day at Neighborhood Grills on Mother's Day.
19. Fogo de Chao: Moms receive a free dining card at Fogo de Chao.
These restaurants are offering bonus gift cards for future visits:
20. Applebee's: Get a $10.00 bonus gift card at Applebee's with a $50.00 Gift Card purchase.
21. TGI Fridays: Get a $10 Bonus Bites card for every $50 you spend on gift cards through June 30th at TGI Fridays.
22. Tony Roma's: Receive $15 in Roma Bucks for every $50 in Gift cards purchased at Tony Roma's.
23. Ruth's Chris: Each mom who dines at Ruth's Chris on Mother's Day is handed a $25 gift card good on a future dinner visit.
24. Fleming's Steakhouse: Receive a $20 Bonus Card when you purchase $100 in Gift Cards at Fleming's Steakhouse.
25. Bonefish Grill: Receive a $10 Bonus Card with the purchase of $50 in Bonefish Grill gift cards to celebrate that special mom.
26. Carrabba's: Buy $50 in gift cards from Carrabba's, and get a free $10 bonus gift card.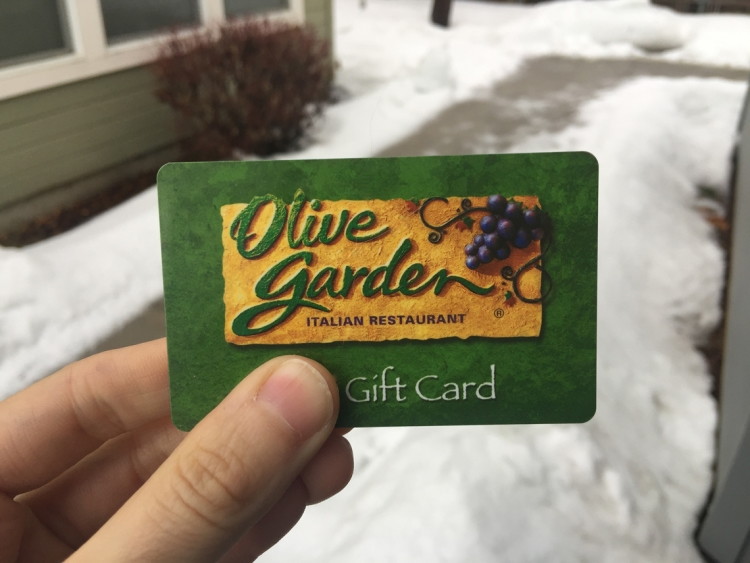 27. Olive Garden: Olive Garden is offering a $10.00 bonus gift card when you purchase a $50.00 gift card.
28. Outback Steakhouse: Get a $10.00 bonus gift card when you buy a $50.00 gift card from Outback Steakhouse.