All you need is your smartphone to score stock-up pricing on Crest toothpaste this week at Walgreens! Match a rare $10.00 digital coupon with a Register Reward promotion and an in-ad Points perk coupon to save big on Crest. A Register Reward is a receipt-like coupon that prints after a qualifying purchase has been made. A few important notes about this deal:
You can only earn one Register Reward per transaction. If you would like to do this deal more than once, you will have to separate your transactions.
Register Rewards do not roll. You cannot use the Register Reward you earned in transaction #1 to pay for transaction #2. If you do, you will not receive a Register Reward for transaction #2.
In order to use the in-ad Points perk coupon, you will not want to pay with Points. Because this is a spend threshold promotion, paying with Points may affect your ability to earn Points.
Digital coupons may only be used once per Balance Rewards account.
Find this digital coupon by sorting available coupons by "Personal Care."
Learn more about how to coupon at Walgreens.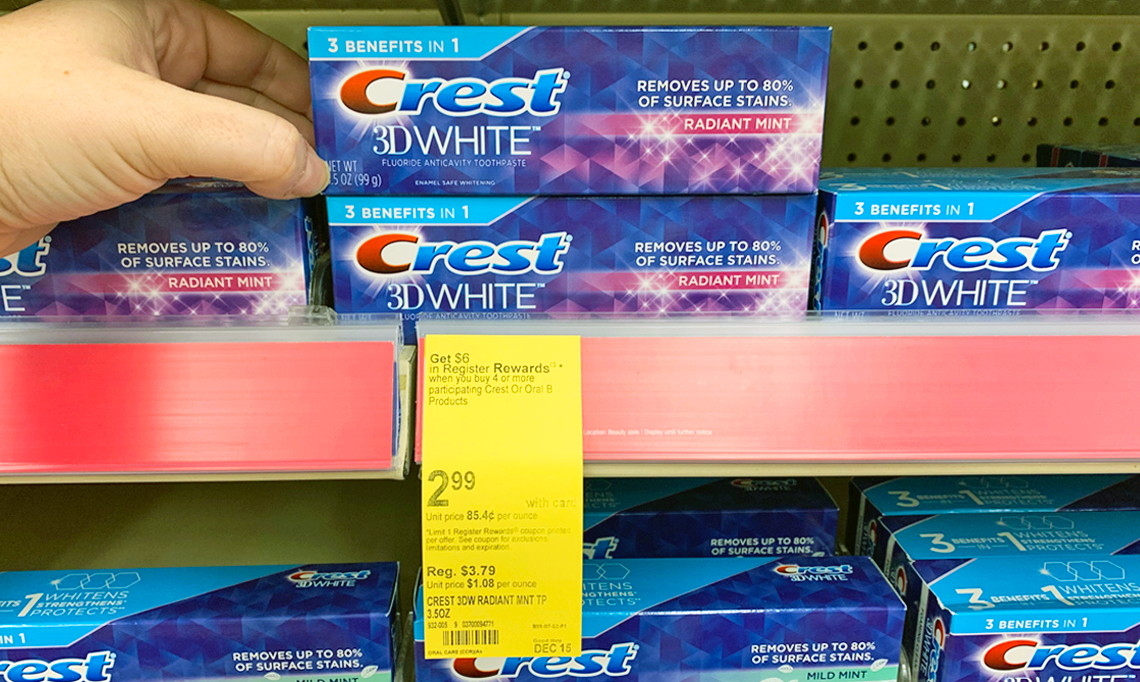 REGULAR RETAIL PRICE OF 10 TOOTHPASTES: $37.90
TOTAL SAVINGS IN THIS DEAL: $29.00