Take advantage of a high-value Register Reward promotion to save on Venus razors and cartridges at Walgreens this week! Spend $20.00 and receive a $10.00 Register Reward, which can be used like store credit toward a future purchase. Even better, save up to an additional 30% with new personalized coupons from Walgreens. Download the Walgreens app and clip your coupon, or text UNLOCK to 41456 to get 10%, 20%, or 30% off.
Keep in mind that you must spend $20.00 after your percent-off savings coupon has been applied. Learn more about how to coupon at Walgreens.
Visit Walgreens.com to shop for Venus online.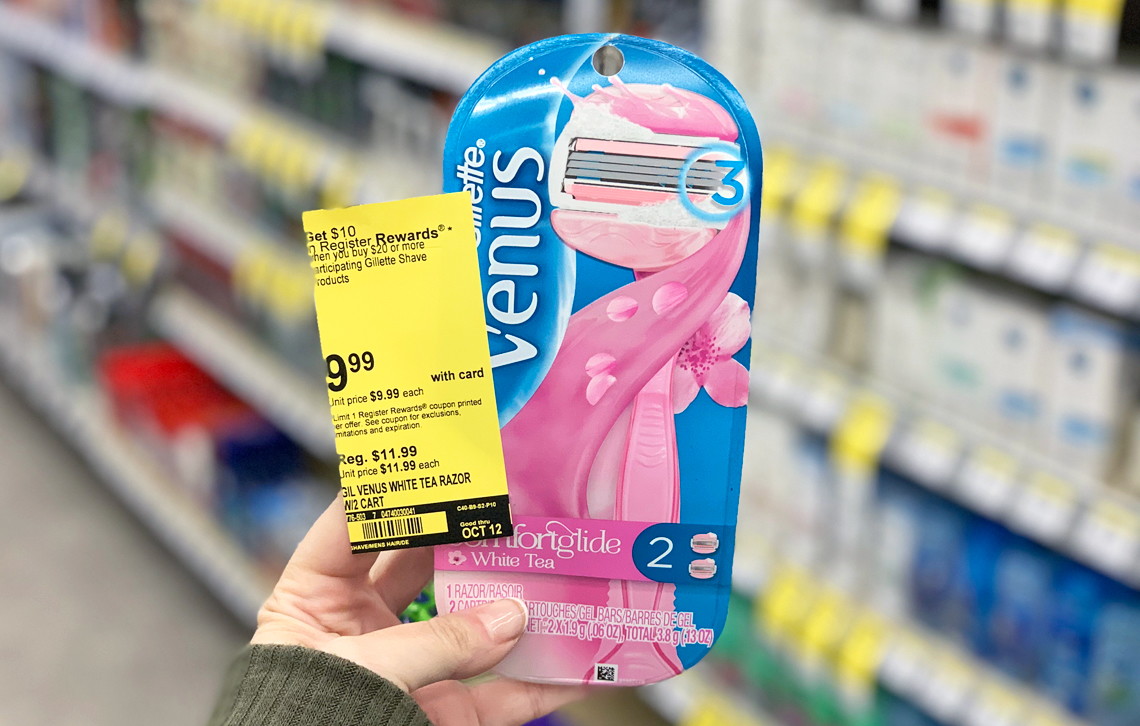 If you're a Mach3 or Fusion fan, check your Walgreens for a display featuring exclusive value packs with razors and cartridges. Clip a $3.00 digital Gillette coupon, and also save up to an additional 30% with your personalized Walgreens coupon.