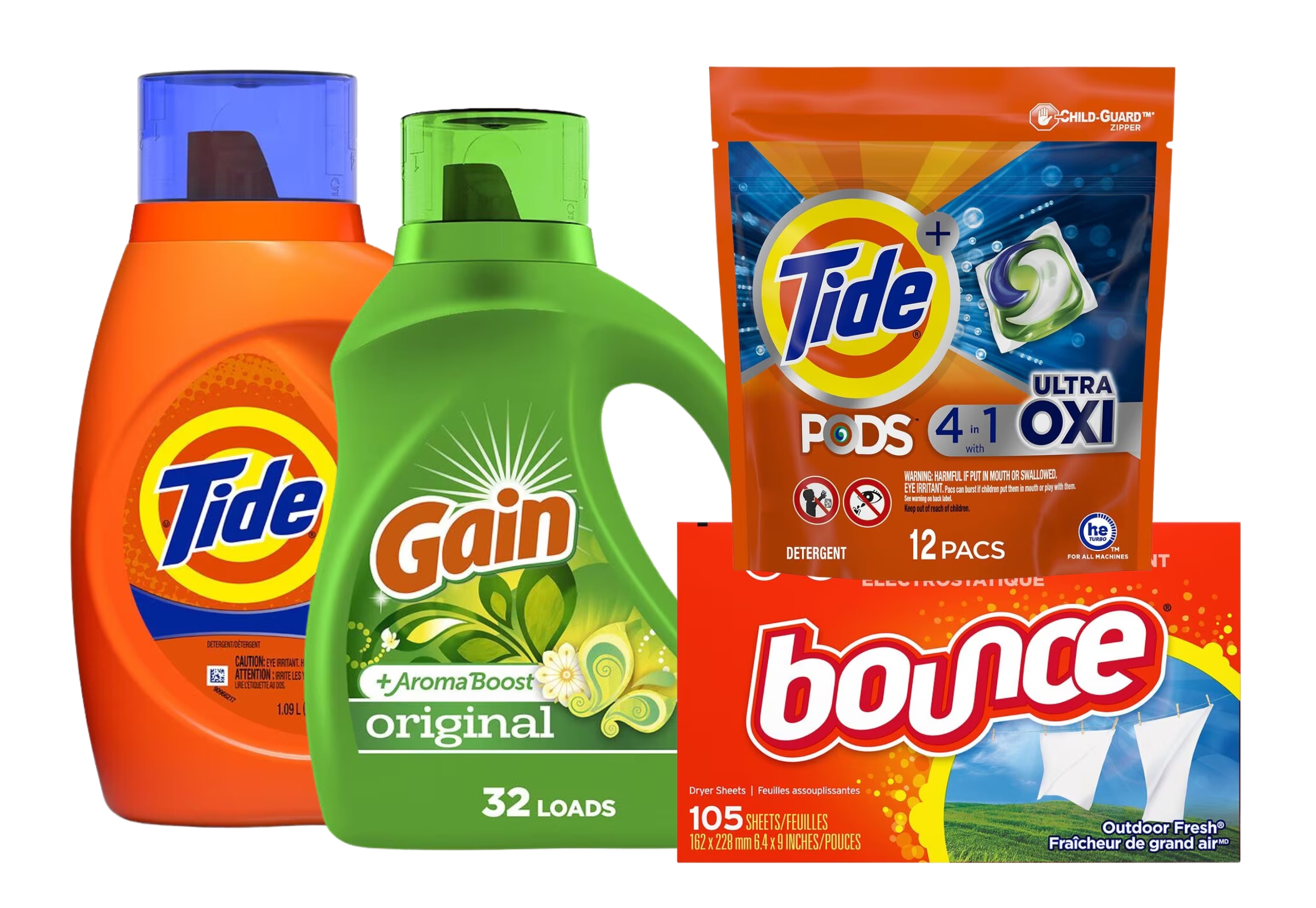 Buy 4, receive $5 Register Reward
MOBILE COUPONS NEEDED
$1.50/1 - Tide Laundry Detergent 37 oz, Walgreens App Coupon
$1.50/1 - Tide Pods Laundry Detergent 16 ct, Walgreens App Coupon
$1.00/1 - Gain Liquid Laundry Detergent 46 oz or Powder Detergent 30-33 loads, Walgreens App Coupon
$1.00/1 - Bounce Sheets 105-120 ct, Walgreens App Coupon
PRICE SUMMARY
Pay $16.96, receive $5 Register Reward
$2.99 each / Tide, $0.12 per load / Tide Pods, $0.25 per load / Gain, $0.09 per load / Bounce, $0.03 per sheet
Get all the new deals and savings hacks straight to your inbox
Looking to replenish your laundry care supplies? Consider scheduling a shopping trip to Walgreens this week, as they're offering a special sale and promotion on various P&G laundry
products
. It's important to note that online purchases do not qualify for the Register Reward.
You can make this deal even sweeter by taking advantage of digital coupons available for all the items included. You can easily locate and clip these coupons using the Walgreens app or website. Alternatively, you can visit the individual product pages and clip the coupons from there as well.
If you're new to the world of couponing at Walgreens, don't worry — it's a breeze to get started. Simply create a myWalgreens account, download the app, and delve into our Walgreens couponing guide to elevate your savings game.
Store sales and promotions can vary by region. Before shopping, check your local ad to confirm that this deal is available in your area.
Text WALGREENS to 57299 and be the first to know about the best Walgreens deals.