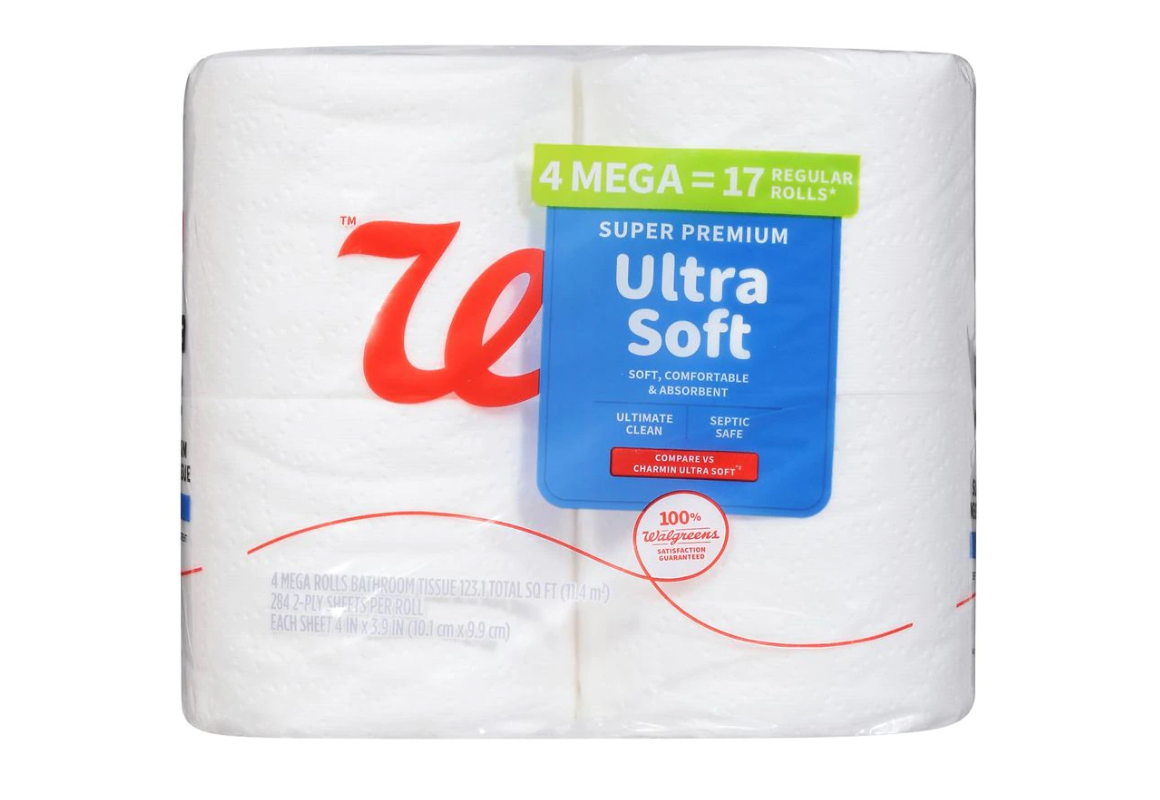 Pickup:
Free on orders of $10+
Get all the new deals and savings hacks straight to your inbox
Get in on this simple online offer: a 4-pack of Walgreens brand toilet paper is currently on sale for just $1.99, marked down from the usual price of $4.99. With the
BRUSA2
promo code's $0.50 discount, you'll be paying only $0.01 per square foot for toilet paper. Just remember, your order must be over $10 to qualify for free pickup.
This is a fantastic opportunity to stock up on this household essential. Plus, we've got plenty of tips and tricks to help you never pay full price for toilet paper again.
Store sales and promotions can vary by region. Before shopping, check your local ad to confirm that this deal is available in your area.
Text WALGREENS to 57299 and be the first to know about the best Walgreens deals.