Black Friday KitchenAid sales have leaked and we've got the full rundown of the best deals on KitchenAid Artisan, Kitchenaid Classic Plus and KitchenAid Pro stand mixers.
Check out our latest KitchenAid deals and download the free Krazy Coupon Lady app for iOS or Android to subscribe to KitchenAid deal alerts to be the first to know when new deals go live.
The best KitchenAid deals this year nearly all come from Kohl's. The retailer has matched next-lowest selling price on the Artisan stand mixer, plus when you buy from Kohl's, you'll receive $60 Kohl's cash to use on a future purchase.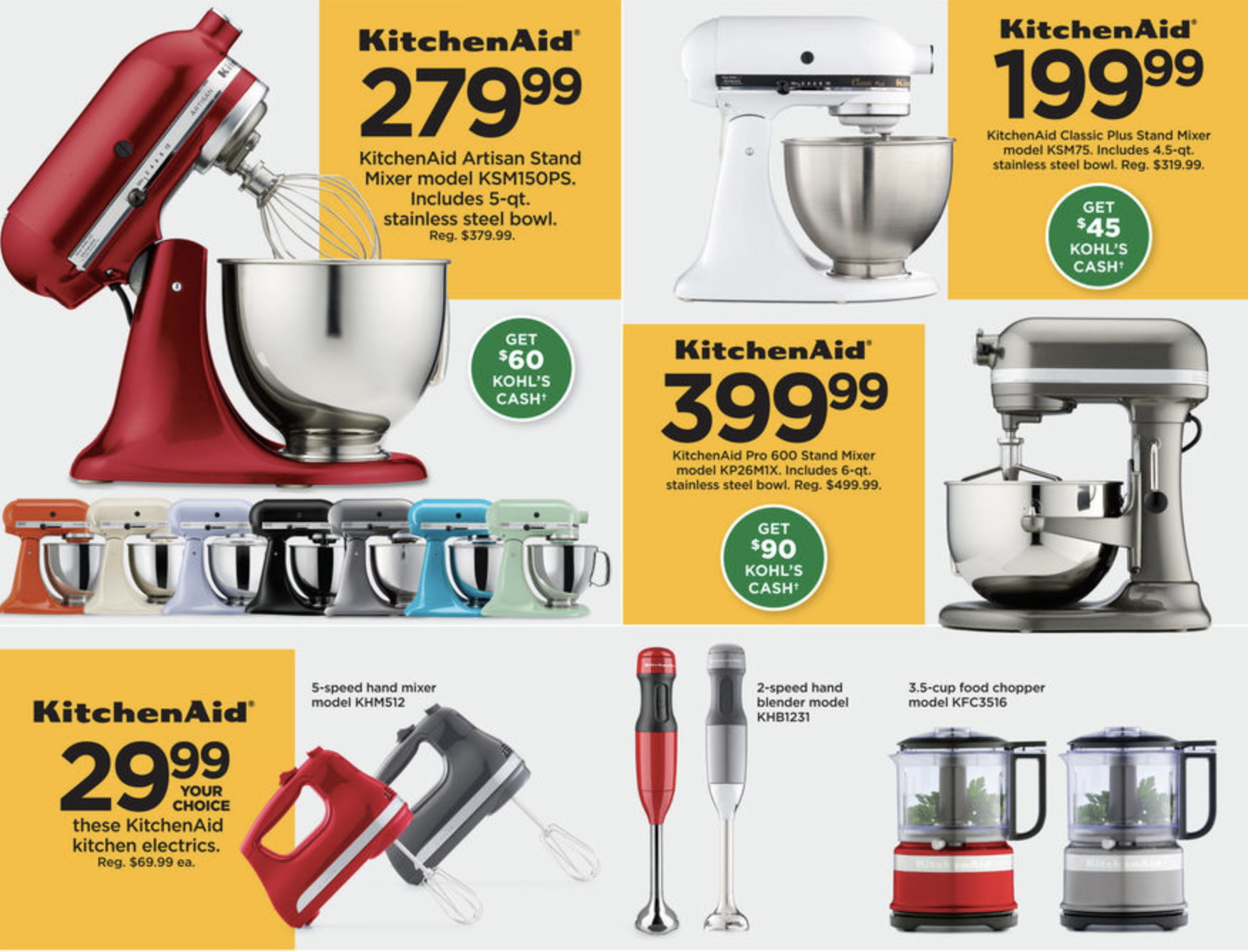 Best KitchenAid Artisan 5-qt. Black Friday Deals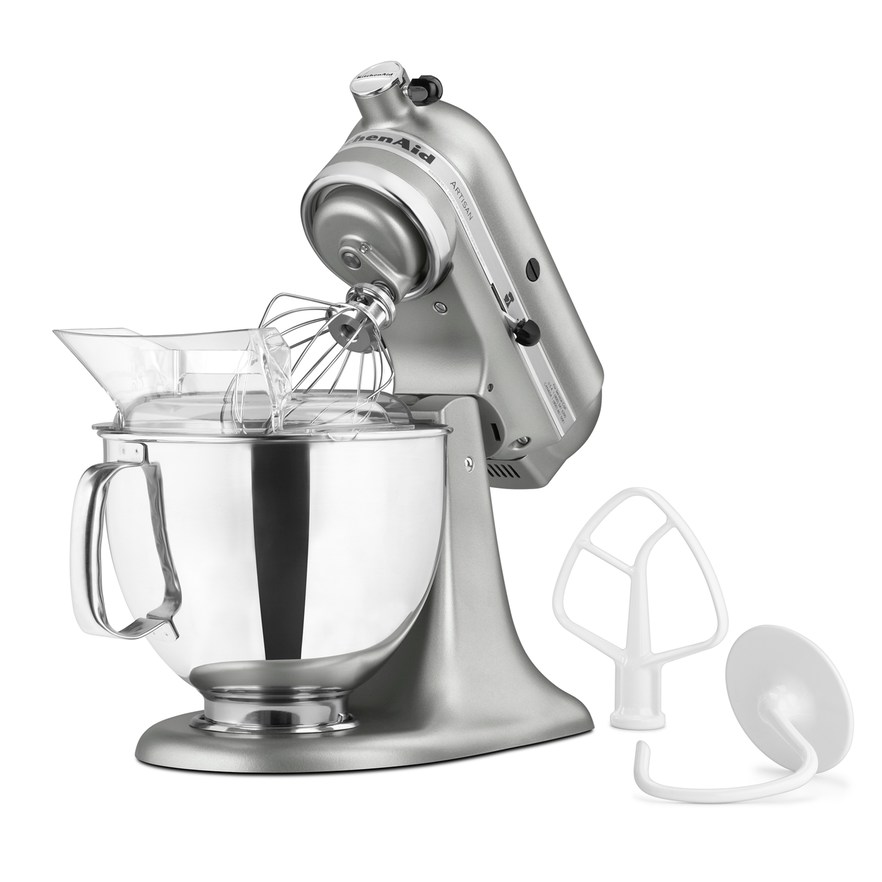 KitchenAid KSM150PS Artisan 5-qt. Stand Mixer, only $279 + $60 Kohl's Cash
KitchenAid® KSM150PS Artisan® Series 5-qt. Tilt-Head Stand Mixer, only $280 at JCPenney (Reg. $449)
KitchenAid KSM150PS Artisan 5-qt. Stand Mixer, only $279 at Macy's (Reg. $479)
Best KitchenAid Classic Plus 4.5-qt. Black Friday Deals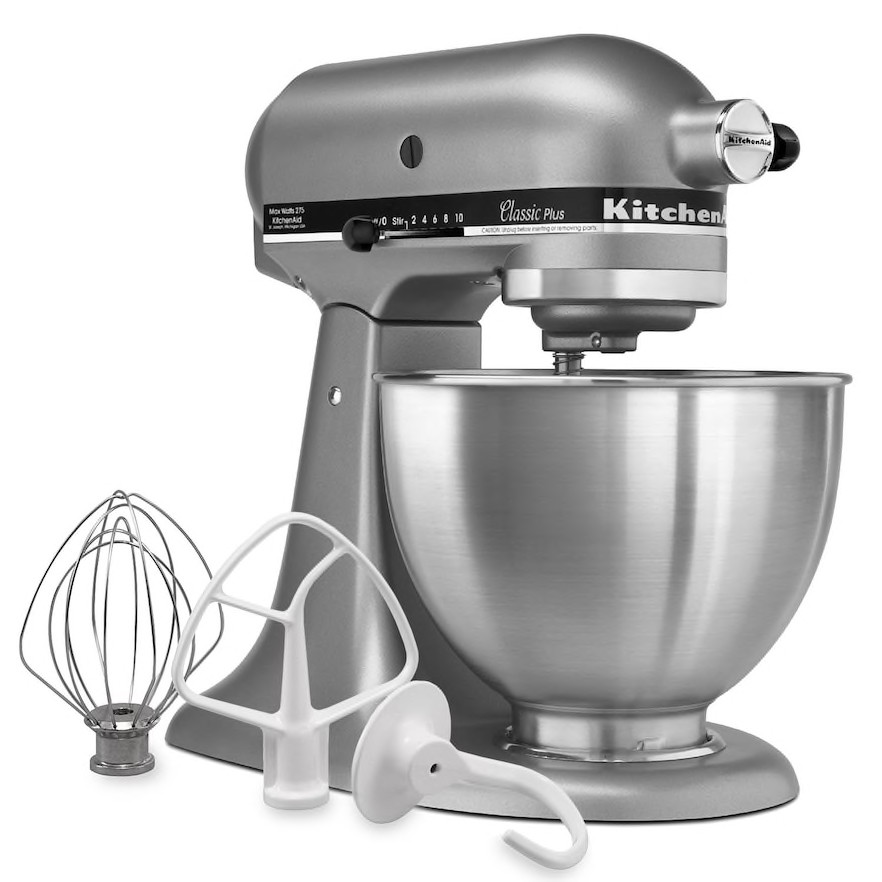 KitchenAid KSM75 Classic Plus 4.5-qt. Stand Mixer, only $199+$45 Kohl's Cash
KitchenAid KSM75 Classic 4.5-qt. Stand Mixer, only $189 at Target
KitchenAid K45SSOB Classic 4.5-qt. Stand Mixer, only $189 at Macy's
KitchenAid KSM85PB 4.5-qt. Tilt-Head Stand Mixer, only $199 at JCPenney
KitchenAid KSM85PB 4.5-qt. Tilt-head Stand Mixer, only $199 at Overstock
KitchenAid KSM95IC 4.5-qt. Tilt-Head Stand Mixer, only $199 at Sam's Club
Best KitchenAid Pro 5 Plus Black Friday Deals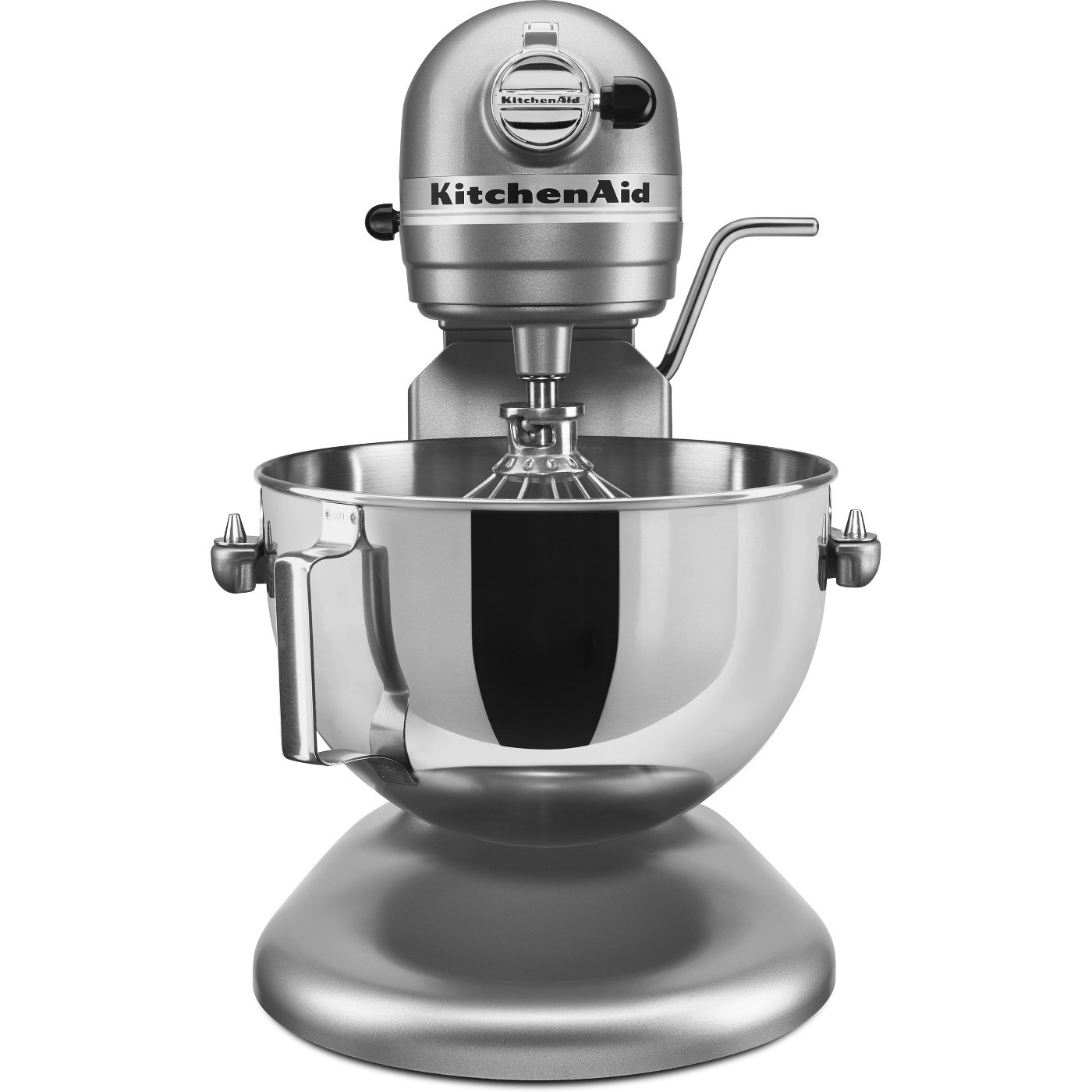 KitchenAid KV25G0X Professional 5-qt. Mixer (reg. $449.99) $219 Target
KitchenAid – KV25G0X Professional 500 Series Stand Mixer – Silver ($499) $220 at Best Buy
Best KitchenAid Pro 600 Black Friday Deals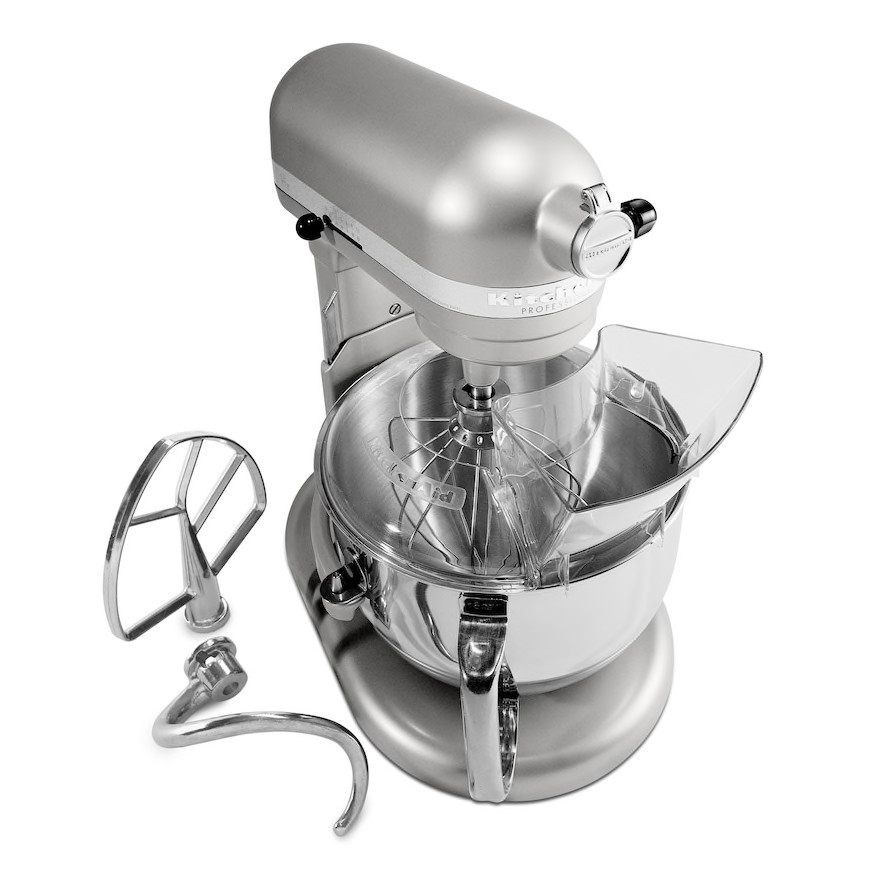 KitchenAid Pro 600 Stand Mixer KP26MIX ($499) $399 Kohl's