We're reader-supported and only partner with brands we trust. When you buy through links on our site we may receive a small commission at no extra cost to you. Learn More. Product prices and availability are accurate as of the date and time indicated and are subject to change.
Whether you're planning a Disney trip or just want to add some Disney magic to your kids' upcoming holiday season, now is the perfect time to check out the inventory of new Sam's Club Disney merch! I found amazing deals on Disney merchandise that you won't want to miss. And the best part? You can snag all these goodies for way cheaper than prices at the park.
Plus, you'll save loads of time by shopping at Sam's Club and avoiding those theme park lines. Here's everything I found:
For more smart shopping tips and savings hacks, text HACKS to 57299.
1. Buy new Disney apparel at Sam's for under $15 — that's nearly 70% cheaper than in the parks.
If you purchase a Disney sweatshirt in the park, you can expect to pay close to $50. Thankfully, Sam's Club has a few character-themed sweatshirts for $14.98. We spotted some adorable Mickey Mouse, Snoopy, and Stitch options.
Sam's Club also has fun graphic tees for $10.98. We found tees with Disney, Peanuts, Winnie the Pooh, and Barbie characters. Please note these are only available in-store.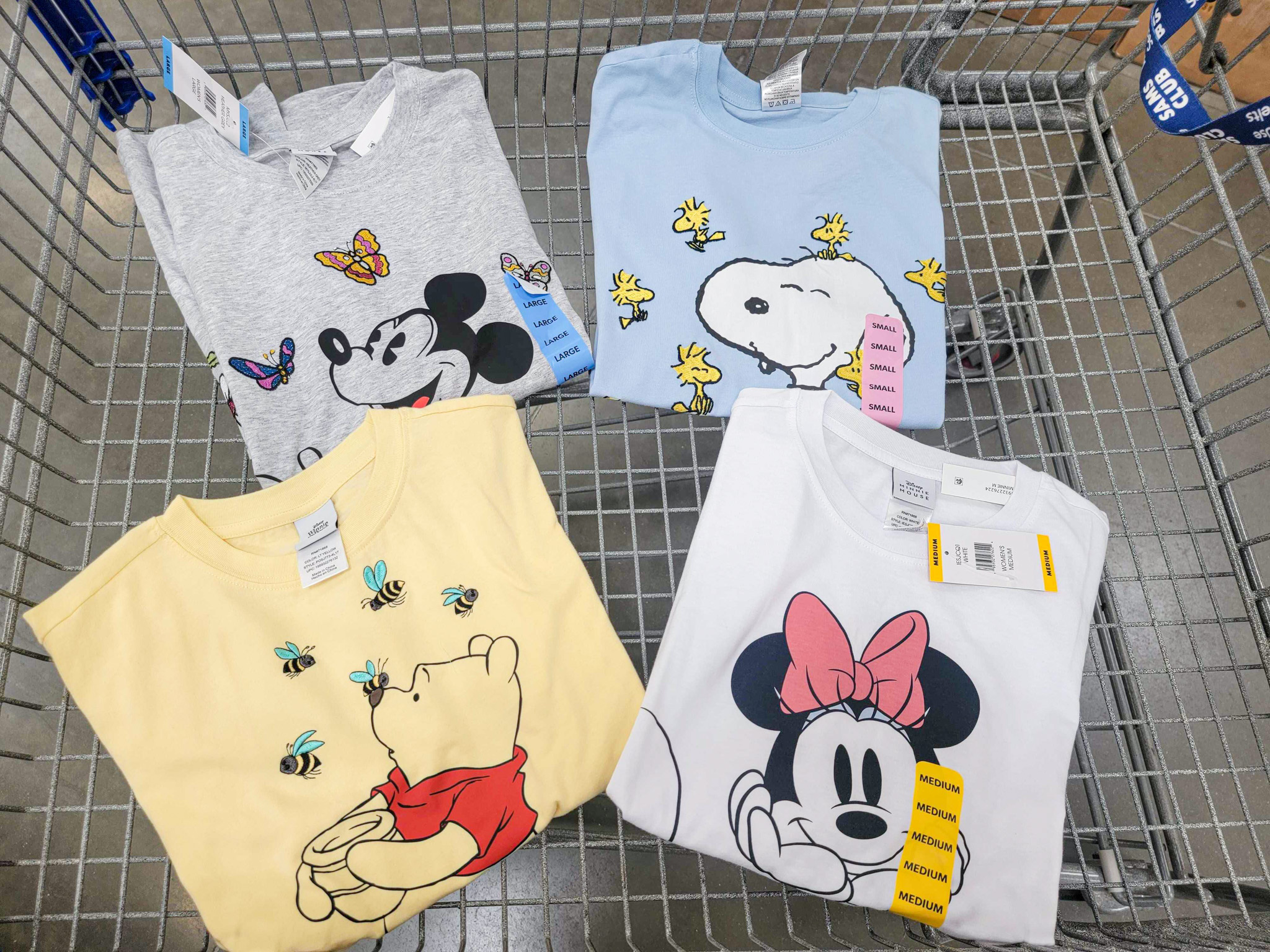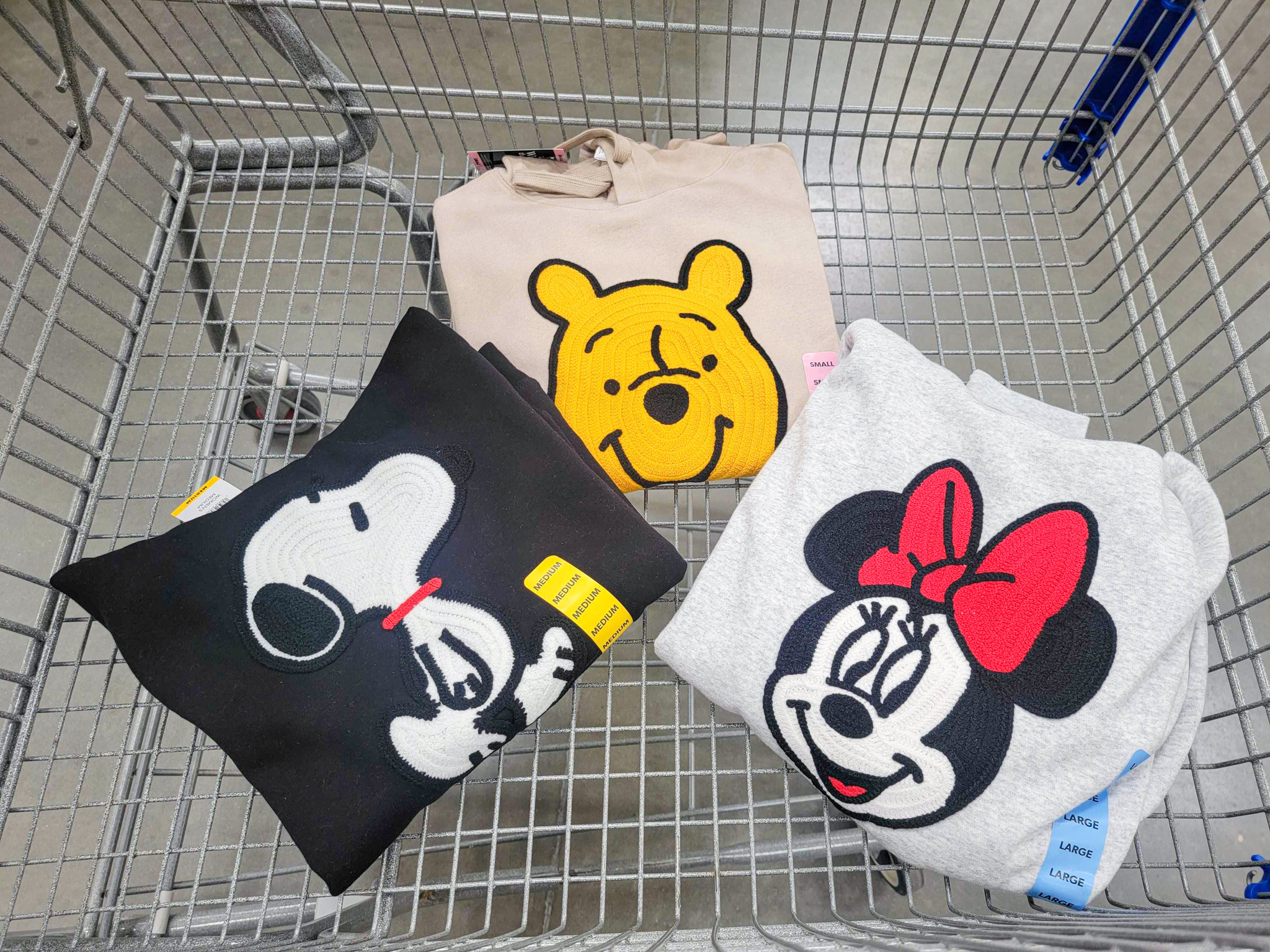 Related: Craving Disney desserts, too? Well, Dole Whip is now in grocery stores, or you can make it at home using this Dole Whip recipe.
2. Get cheap Disney lunchboxes and water bottles at Sam's Club.
Shipping:
Free for Plus members
3. The Sam's Club Disney ears are 85% cheaper than park prices.
Don't drop $34.99 on ONE set of mouse ears at a Disney park. Sam's Club has these five packs of Disney headbands for only $24.98. This makes them only $5 per set of ears.
If you shop in club, you may get lucky and find a few packs of the Disney 100th Anniversary, Minnie Mouse, and Princesses theme options in stock. However, online we only spotted the Disney Villians variety for purchase.
4. Find Disney travel pillow sets as low as $16.98.
Sam's Club has a few options when it comes to Disney travel pillows and blankets. You can get a two-piece Star Wars Mandalorian set that includes a 16″x22″ pillow and a 50″x60″ throw for just $16.98. So far, we've spotted Yoda and Stitch styles.
If you venture into a warehouse, you may find three-piece sets that include a travel neck pillow, a blanket, and an eye mask for $14.98. However, these sets are. not available for online purchase.
Shipping:
Free for Plus members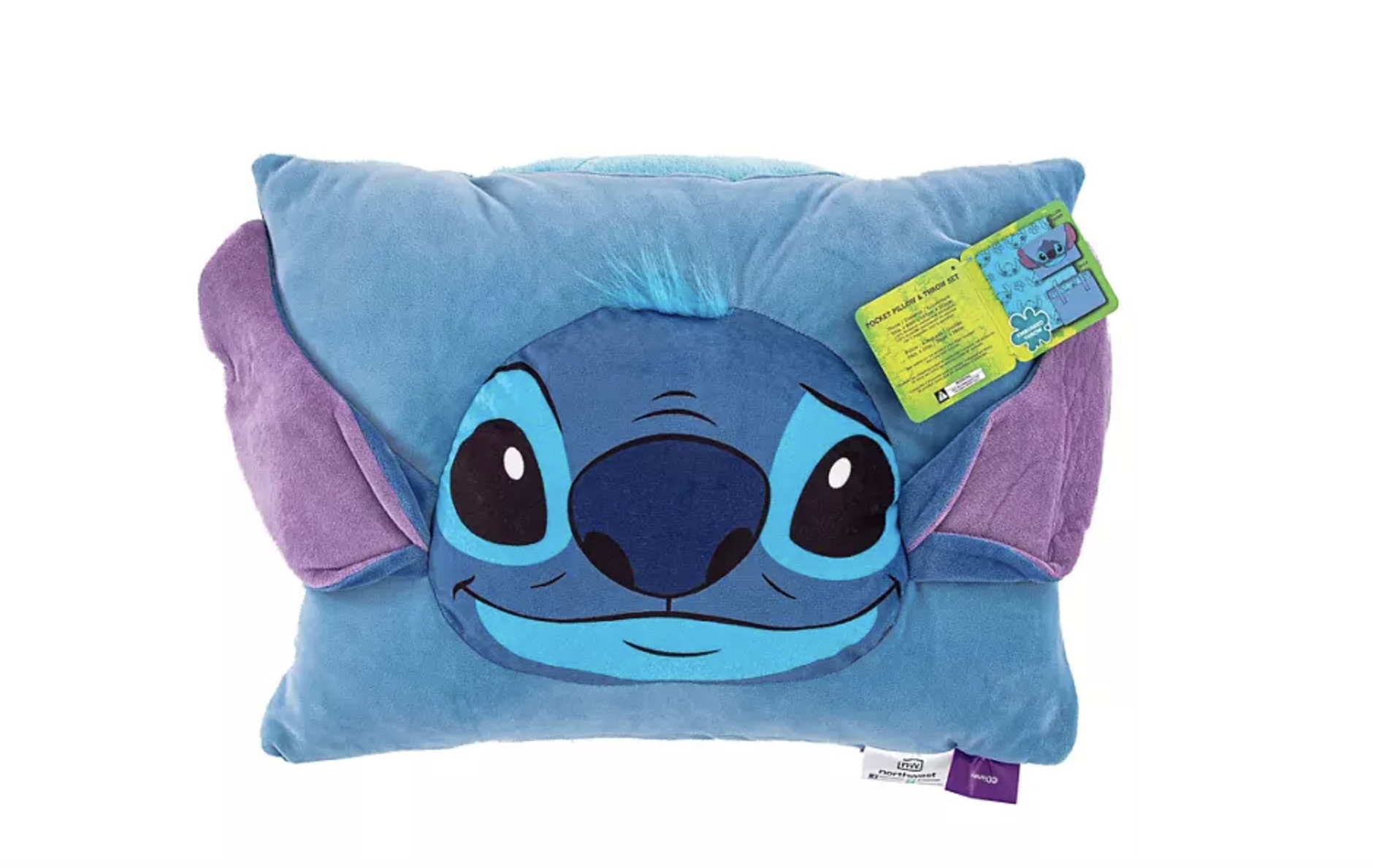 Shipping:
Free for Plus members
Related: Love Squishmallows? Grab these Disney Squishmallows for the cheapest prices possible!
5. Sam's Club has Disney Princess accessory kits for under $20 from time to time.
Check out these Disney Princess Accessory Kits we found at Sam's back in September 2022 (both online and in store). They were only $19.98 and feature characters like Snow White, Tiana, Anna, Elsa, Ariel, and more. Each set includes a pair of dress-up shoes along with accessories like wands, tiaras, bags, and earrings.
They sell out fast every year as soon as they pop up, so be sure to grab them fast!
6. Disney costumes are the cheapest after Halloween (as low as $9.91).
Leading up to Halloween, Sam's Club has great deals on Disney Princess costumes. These were available in the warehouse and online. You could choose from popular characters like Ariel, Belle, Anna, Elsa, Minnie Mouse, and more for just $39.98 each. Keep an eye out for these again in October 2023 and even for clearance after the holiday. We saw some on clearance for as low as $9.91.
Shipping:
Free for Plus members
7. Save up to 4% on Disney Gift Cards at Sam's Club.
Now, this is nothing to jump and run to Sam's Club for, but if you're going to Disney anyway, getting 4% off still counts as savings in my book. Sam's Club members can save 3% – 4% on Disney Gift Cards, depending on which denomination you select. You can use these gift cards toward purchases at Disney stores, Disney tickets, or ShopDisney.com.
8. Deals on Sam's Club Disney tickets can save you up to $100.
If you're a member, you should always check for deals on discounted Disney tickets through Sam's Club. But these deals won't be in the warehouse — they're on the Sam's Club Travel website.
When I checked the site in August 2023, here are the deals on Disney tickets and experiences I found:
Jump to all the latest Sam's Club Travel offers for Walt Disney World and Disneyland Resort.