We're reader-supported and only partner with brands we trust. When you buy through links on our site we may receive a small commission at no extra cost to you. Learn More. Product prices and availability are accurate as of the date and time indicated and are subject to change.
While many people associate advent calendars with Christmas and the winter holiday season, did you know they make spooky versions too? That's right, black and orange versions exist for counting down to Halloween.
There are tons of different kinds of Halloween advent calendars, from kid-friendly ones to horror film-inspired countdowns. Some are purely decorative, others hold toys or Halloween candy. And, thanks to The Nightmare Before Christmas, many Halloween advent calendars can also double as Christmas advent calendars. Here are my picks for inexpensive spooky advent calendars, all under $35.
For more smart shopping tips and savings hacks, download the KCL app or text HACKS to 57299.
What is a Halloween advent calendar?
An advent calendar is an interactive countdown to a holiday or other special event. Usually, it has pockets or doors that are filled with treats, toys, or other small goodies. The most common type is a Christmas advent calendar, which counts down 24 days. However, Halloween advent calendars have been growing in popularity recently too.
Unlike Christmas countdowns, these spookier iterations usually cover 13 or 31 days. Some are meant to start at the beginning of October, while others count 13 days because of the superstitions around the "unlucky" number.
RELATED: The Best Family Halloween Costumes for 2023
Shop these Halloween advent calendar deals now.
While these options might not have the longevity of their reusable counterparts, they do come with figurines or clothing items that can be enjoyed for a long time to come. These in particular focus on collectibles like Funko Pops and Pokemon goodies.
And there's no rule that says you can't reuse the packaging next year anyway. Just tape the little doors closed with clear present tape and it's good as new. Since some of these options are specific to fandoms, they cost a bit more than unlicensed calendars. Even so, they're all under $35 and some are on sale for as much as 38% off.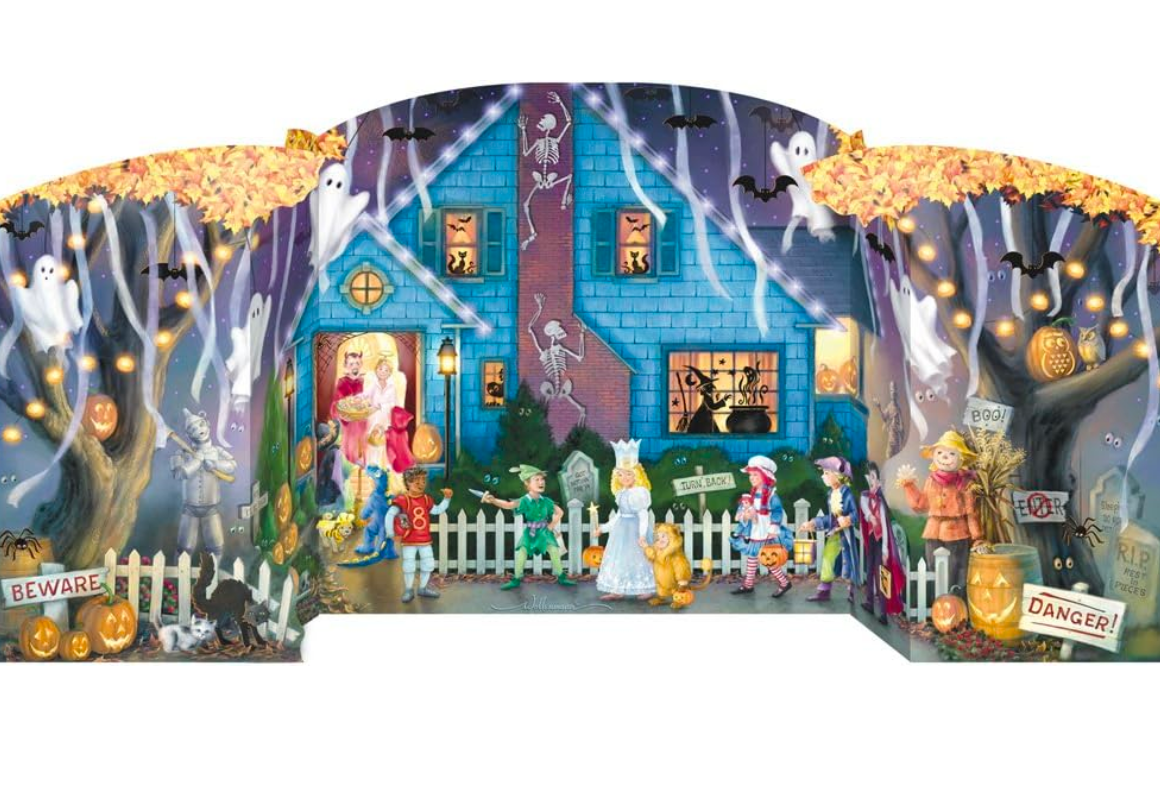 PRICE SUMMARY
$0.22 per day (riddles and jokes, no candy or toys)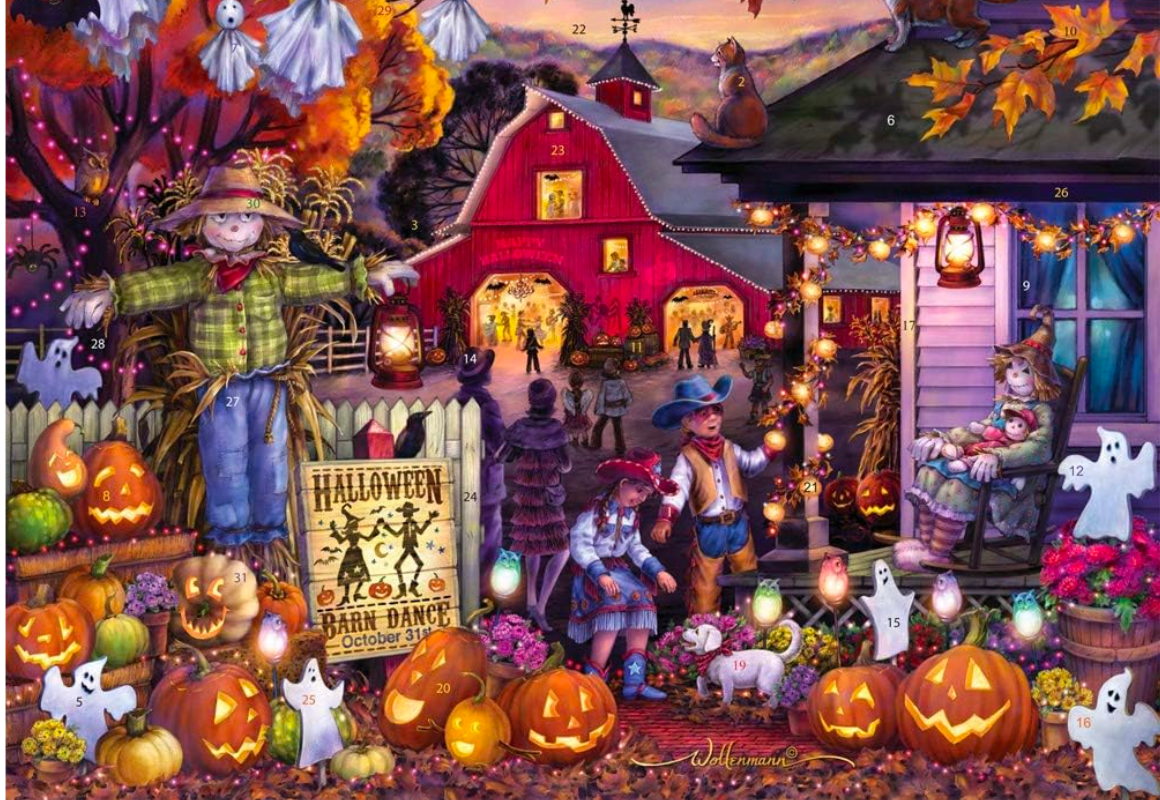 PRICE SUMMARY
$0.22 per day (riddles and jokes, no candy or toys)
As low as
$11.86
$19.99
(41% Off)
MOBILE COUPONS NEEDED
5% off - Target RedCard Savings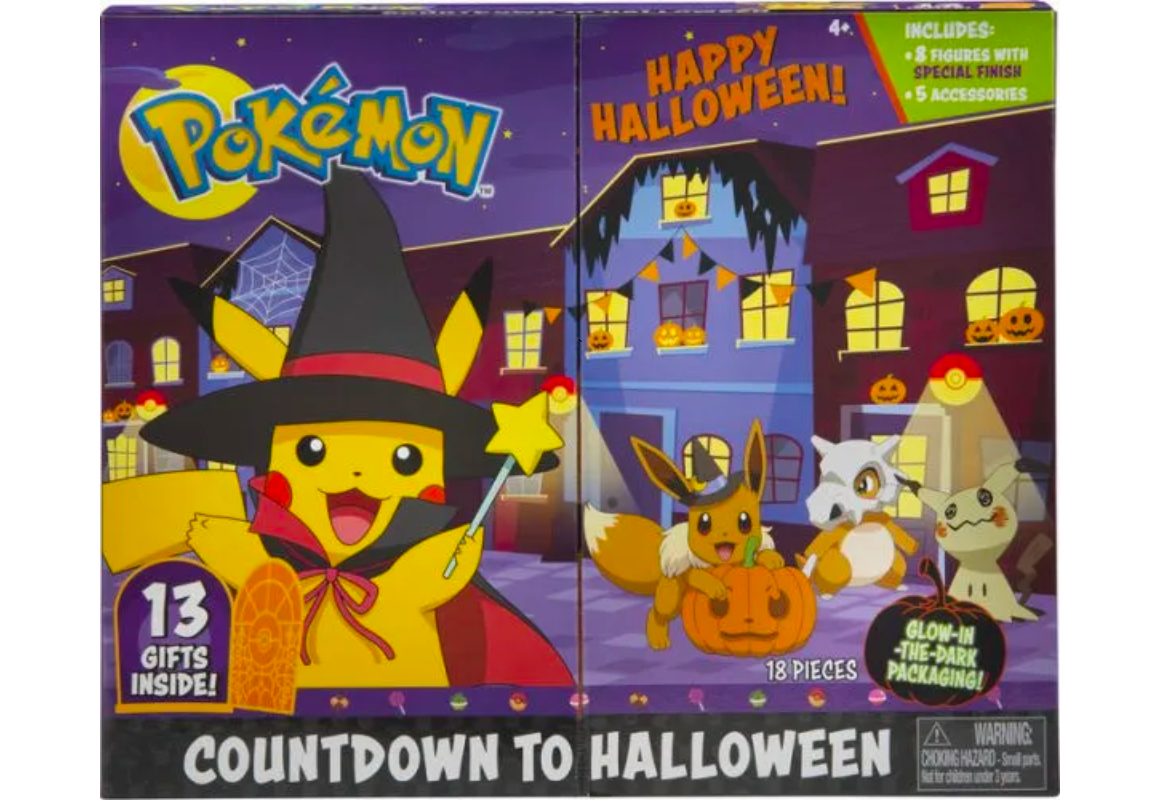 As low as
$22.49
$24.99
(10% Off)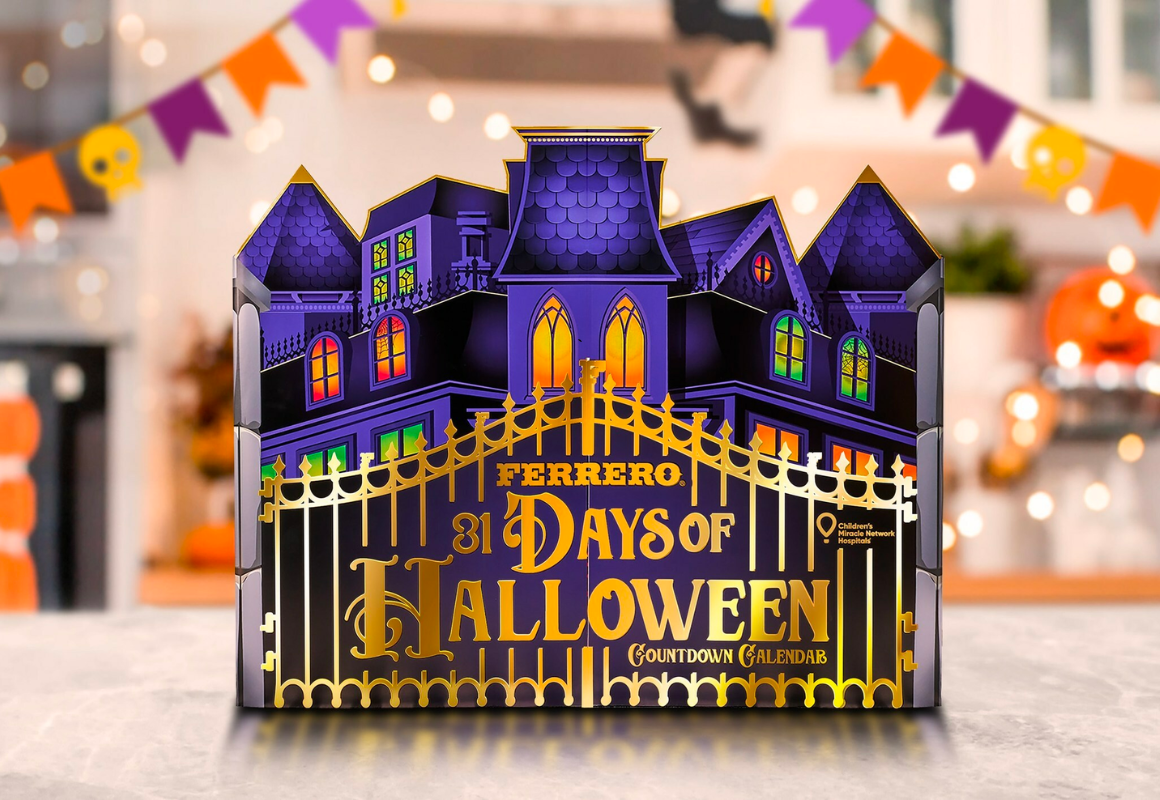 PRICE SUMMARY
Free with $31 donation to CMN Hospitals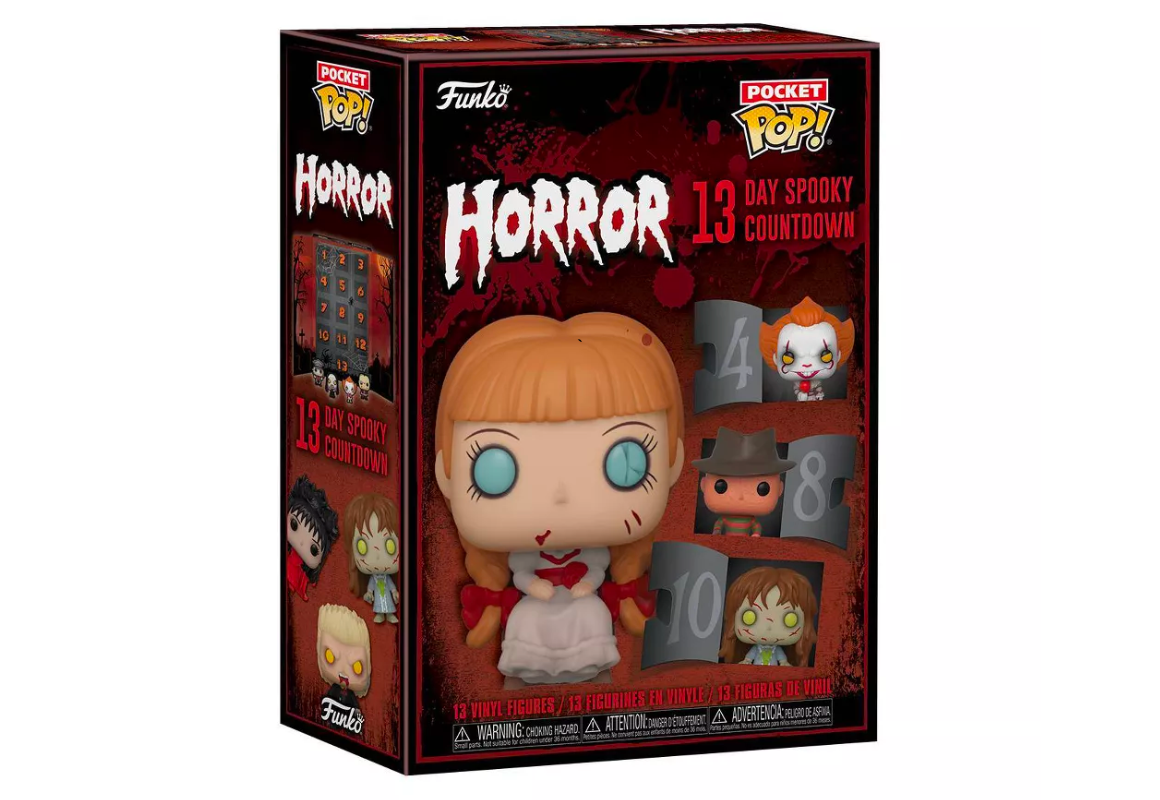 As low as
$33.24
$34.99
(5% Off)
MOBILE COUPONS NEEDED
5% off - Target RedCard Savings
Create your own DIY Halloween advent calendar, or print out our freebie coloring countdown.
You can cut down on costs and create your own Halloween countdown with some paper and small candies. For example, you could draw out 30 squares on a piece of construction paper and write a Halloween-themed joke for each day. Attach a Hershey's Kiss for each day to help lead to the excitement.
We also have this fun coloring printable for our readers that kids can color every day as we get closer to Halloween.
HALLOWEEN COLORING COUNTDOWN PRINTABLE
Reusable advent calendars can be another cost-effective alternative.
These are by far the most budget-friendly options for advent calendars since you only have to invest in one over the years. At the start of the season, you can just refill it with new candy or toys that fit your budget. Many come with Velcro decorations to mark the days of the calendar for extra fun. If you lose one of the Velcro ghosts (or other cutesy monsters) you can just fill that pocket with something else to keep the fun going. Luckily, you don't need to invest a lot of money into starting this tradition — there are options here that are discounted by as much as 30%.